This post may contain affiliate links. Read our disclosure here.
Stuck in a dinner rut? Try this garlic butter chicken skillet! The potatoes and marinated chicken are all cooked in garlic and butter and it's so fragrant and flavorful.
I like to steam some broccoli or heat some green peas to eat with this meal.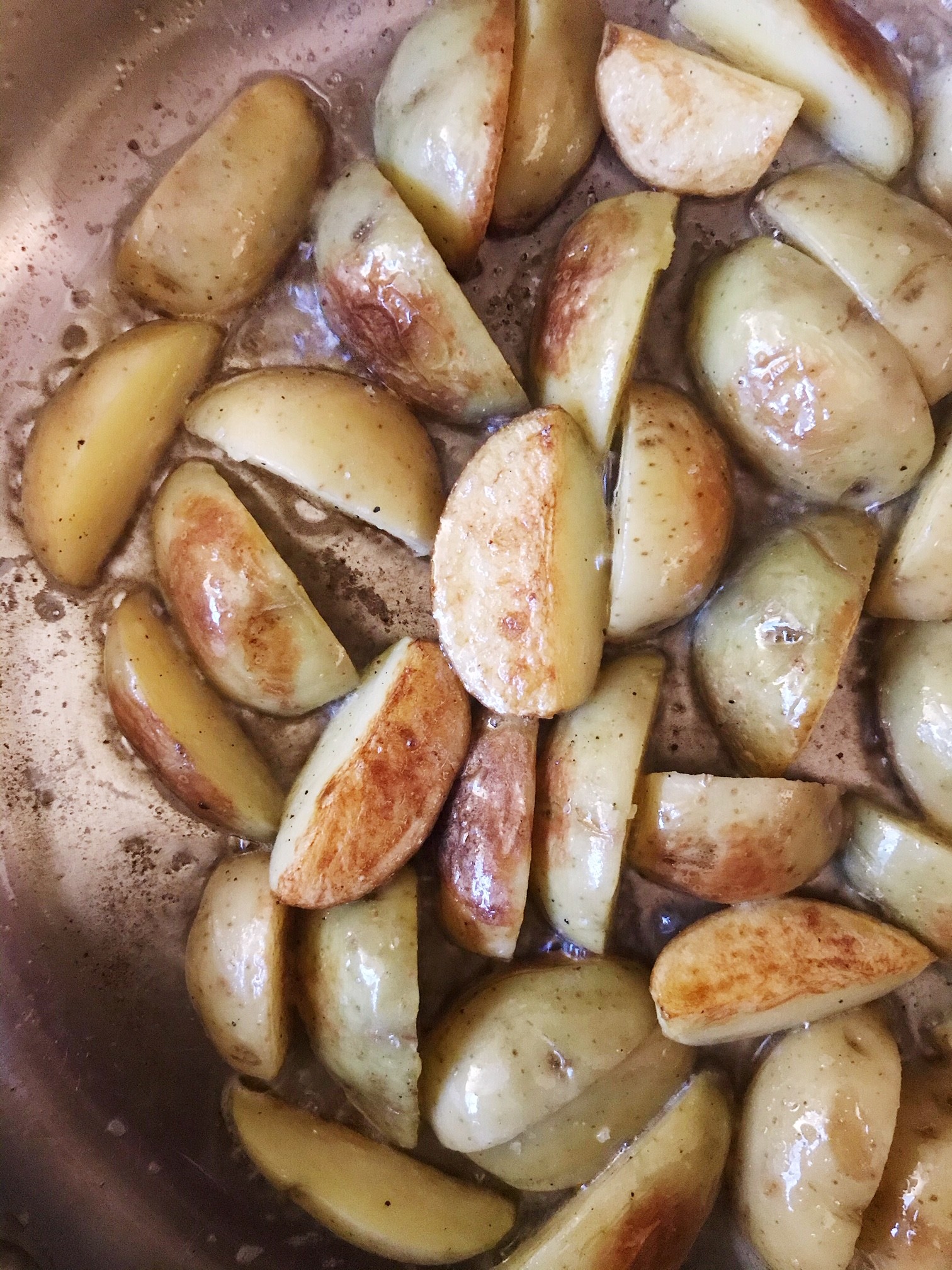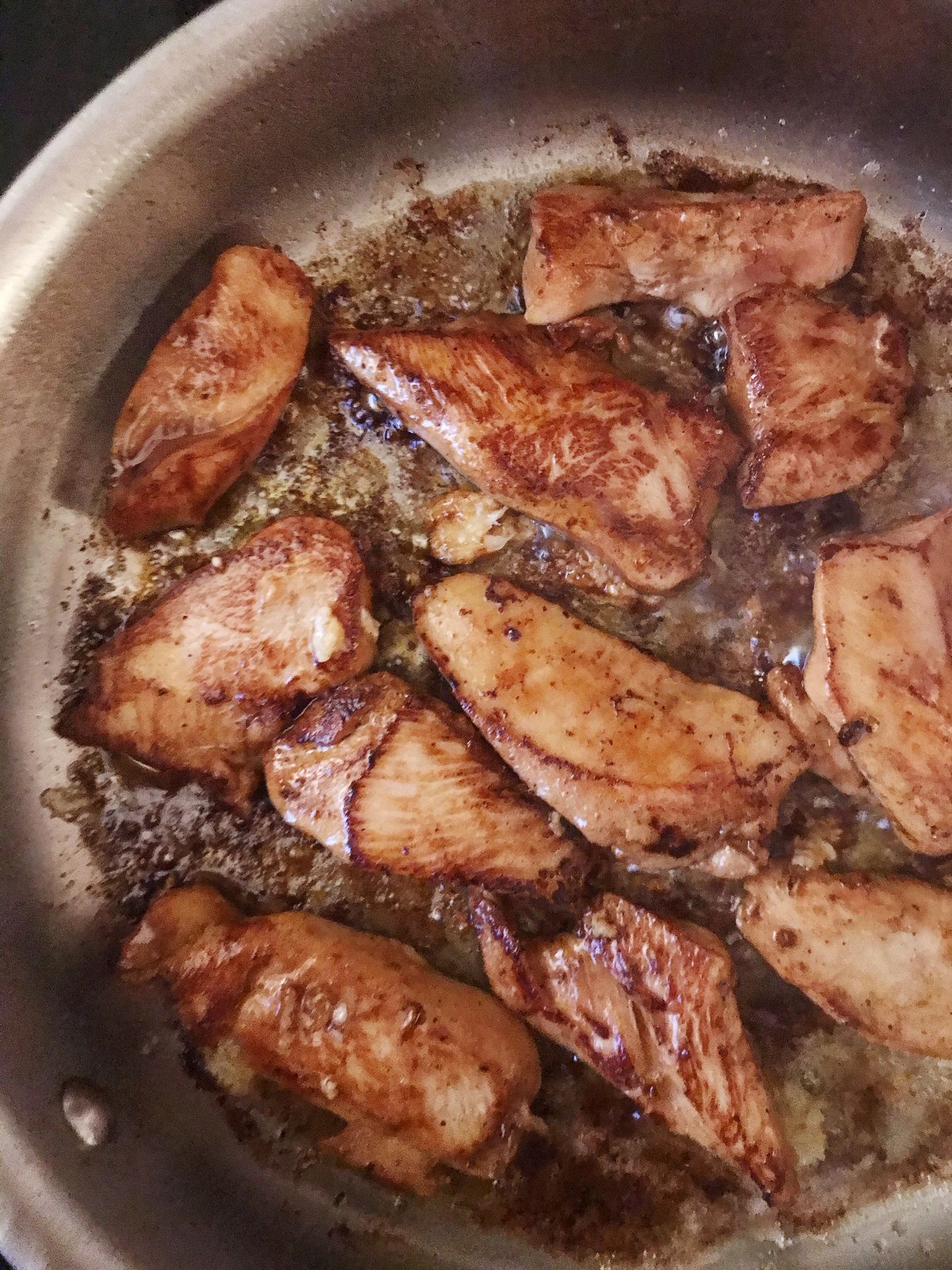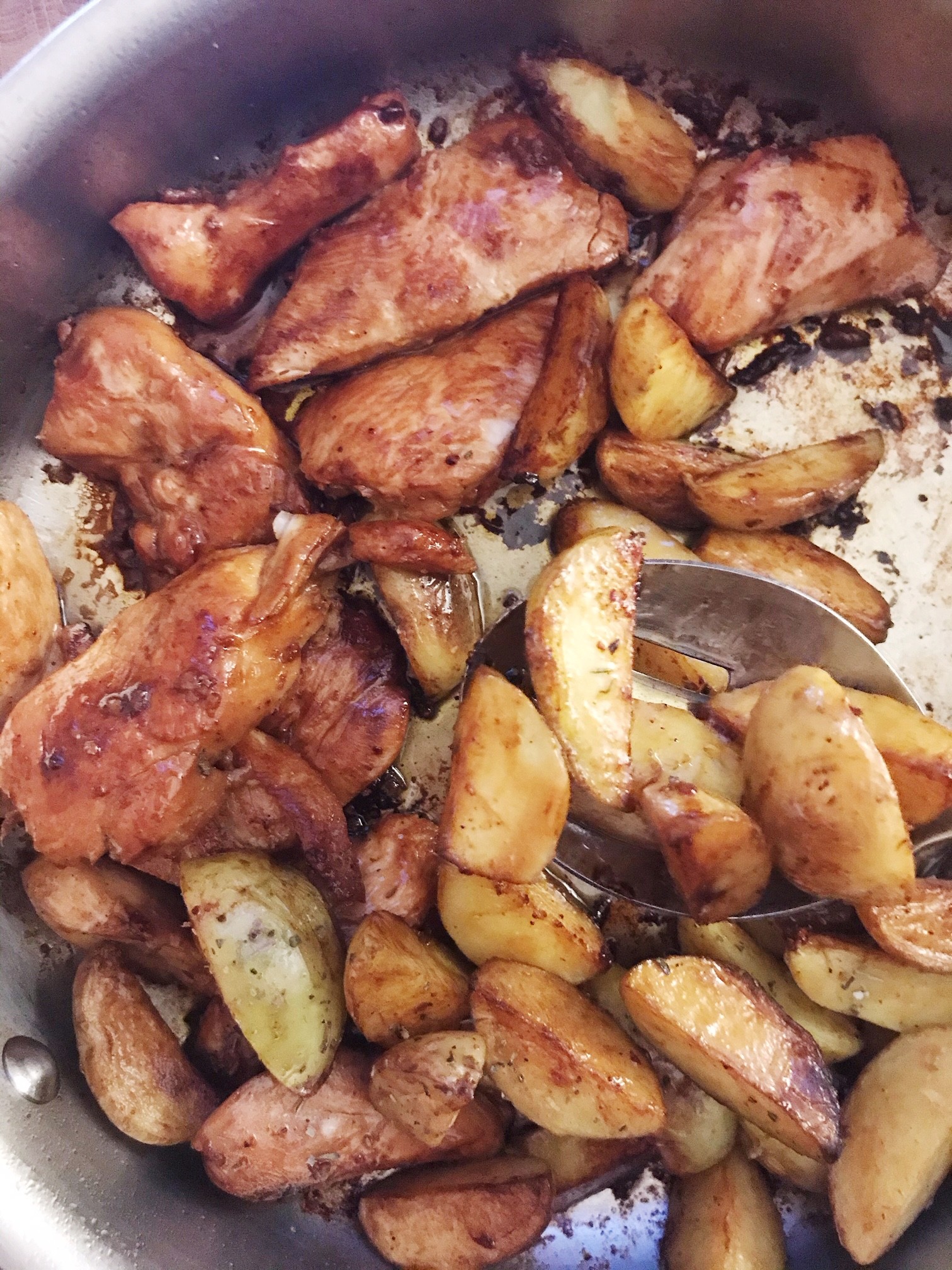 Garlic Butter Chicken Skillet
Ingredients
1/4 cup soy sauce
1 tbsp sriracha
1 tbsp olive oil
1 pound boneless, skinless chicken breasts (about 2 chicken breasts), cut into strips
1 pound baby Yukon Gold potatoes, cut into quarters vertically
3 tbsp butter, divided
1 tbsp olive oil
salt and pepper to taste
3 garlic cloves, minced
1 tsp Italian seasoning
black pepper
Directions
In a medium bowl, stir together the soy sauce, sriracha, and 1 tbsp olive oil. Add the chicken strips, toss to combine, and set aside while you cook the potatoes.
In a saucepan with boiling water, parboil the potatoes so that they aren't cooked, but are slightly tender (about 7-8 minutes). Drain the water from the potatoes.
In a large skillet over medium-high heat, melt 2 tbsp butter and add 1 tbsp olive oil. Add the potatoes to the skillet and allow to cook for 4-5 minutes (don't move them around the pan; letting them sit will allow a buttery crust to form on the outside). Sprinkle in some salt and pepper, stir, and cook for an additional 4-5 minutes (so that the other side of the potatoes can form a crust as well). Remove the potatoes to a plate and set aside.
Reduce the heat to medium. Add 1 tbsp butter to the skillet, allow to melt, and then add the marinated chicken strips in a single layer (keep the reserved marinade). Cook until that side is browned (about 2-3 minutes) and flip. Sprinkle in the minced garlic. Cook until the chicken is browned, about 2-3 minutes more until the chicken reaches 165 degrees internally.
Pour the reserved marinade into the pan with the chicken and allow it to simmer until reduced (about 5 minutes).
Add the potatoes to the pan, sprinkle everything with the Italian seasoning and black pepper, and stir.
Remove the pan from the heat and serve.
Created by SouthernSavers.com
See more frugal recipes!