This post may contain affiliate links. Read our disclosure here.
Can't have gluten? You can still have muffins! These gluten-free pumpkin streusel muffins are gluten-free, really pumpkiny, and super tasty.
Note: The streusel topping is optional, but I highly recommend it.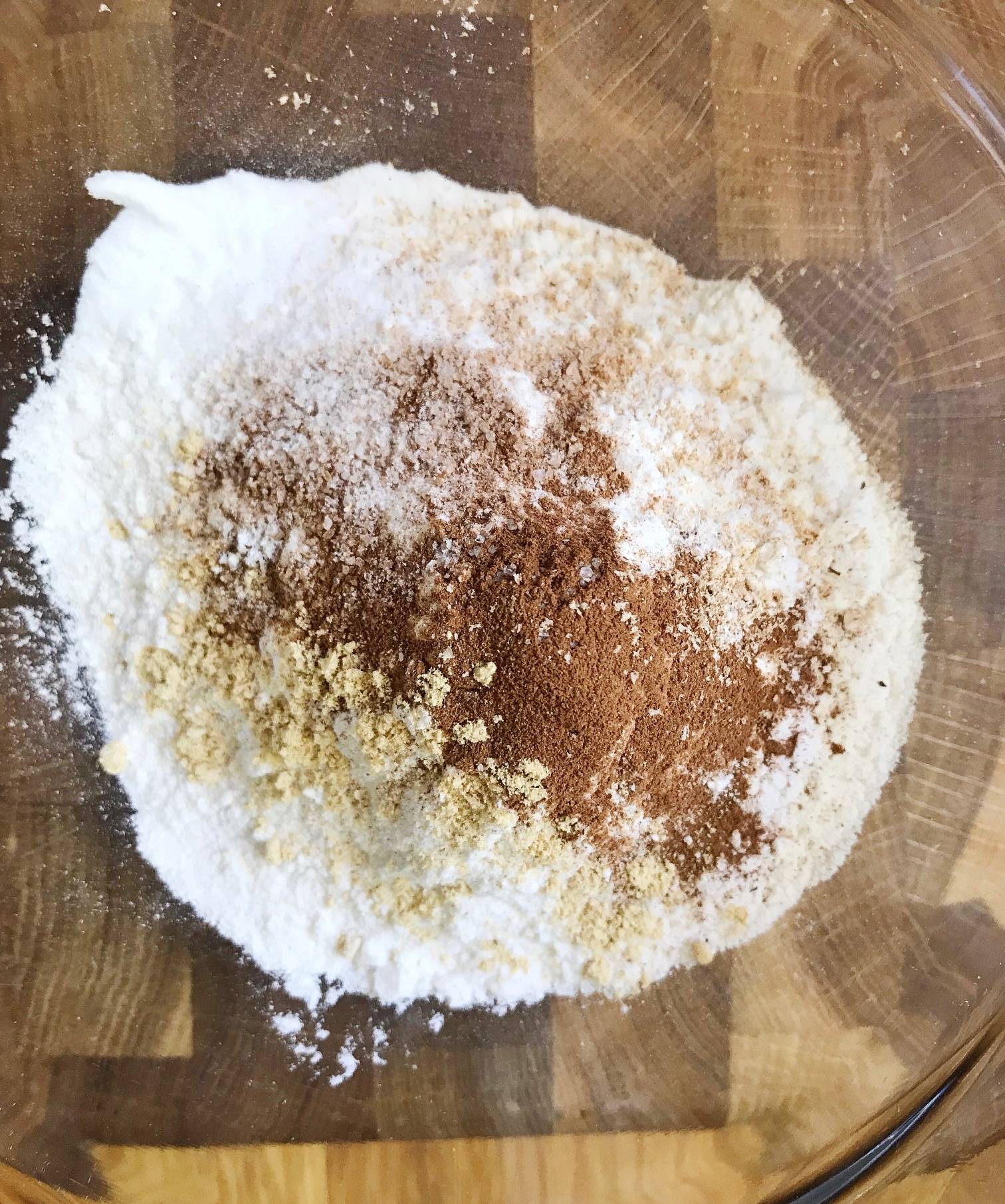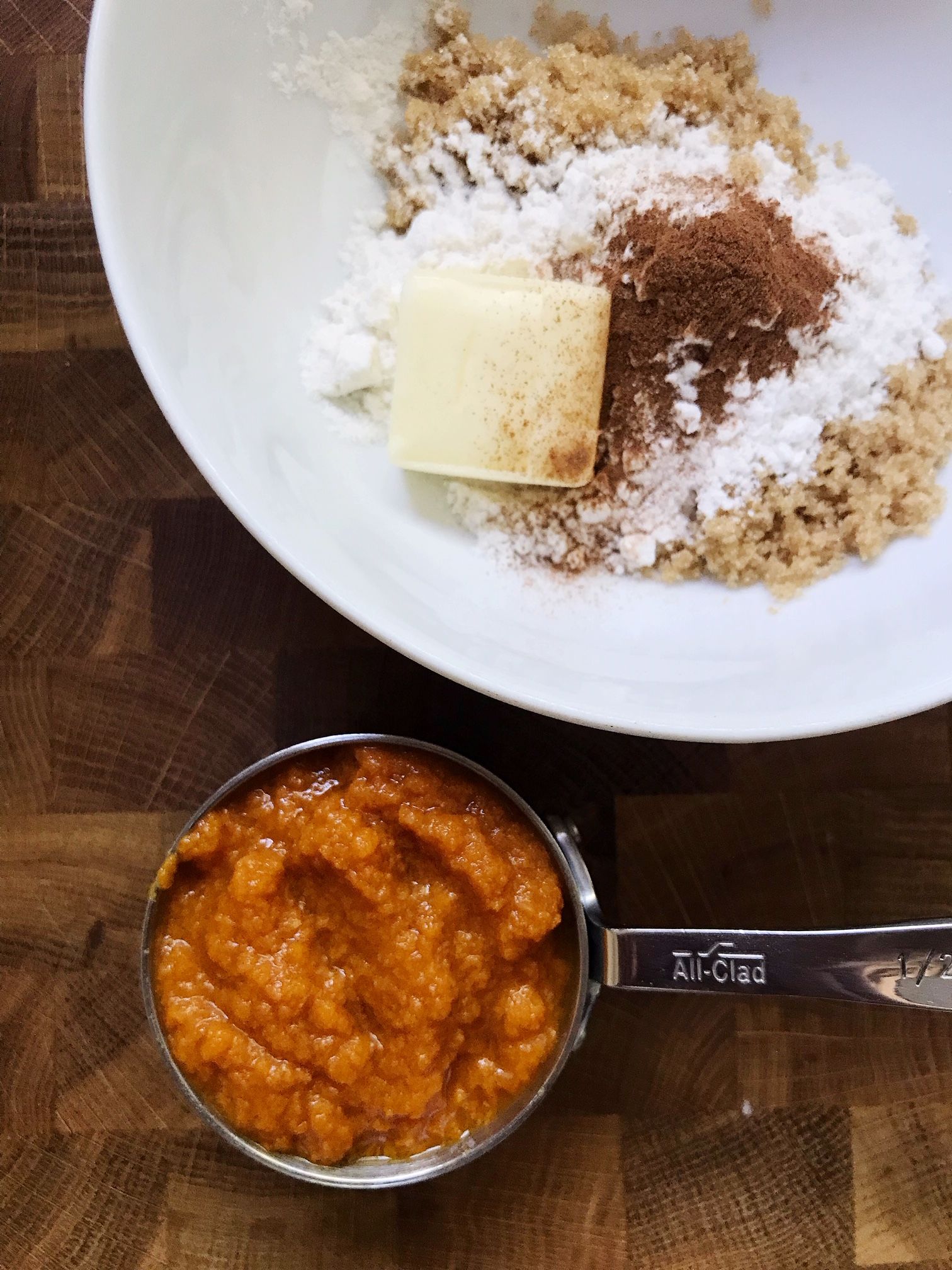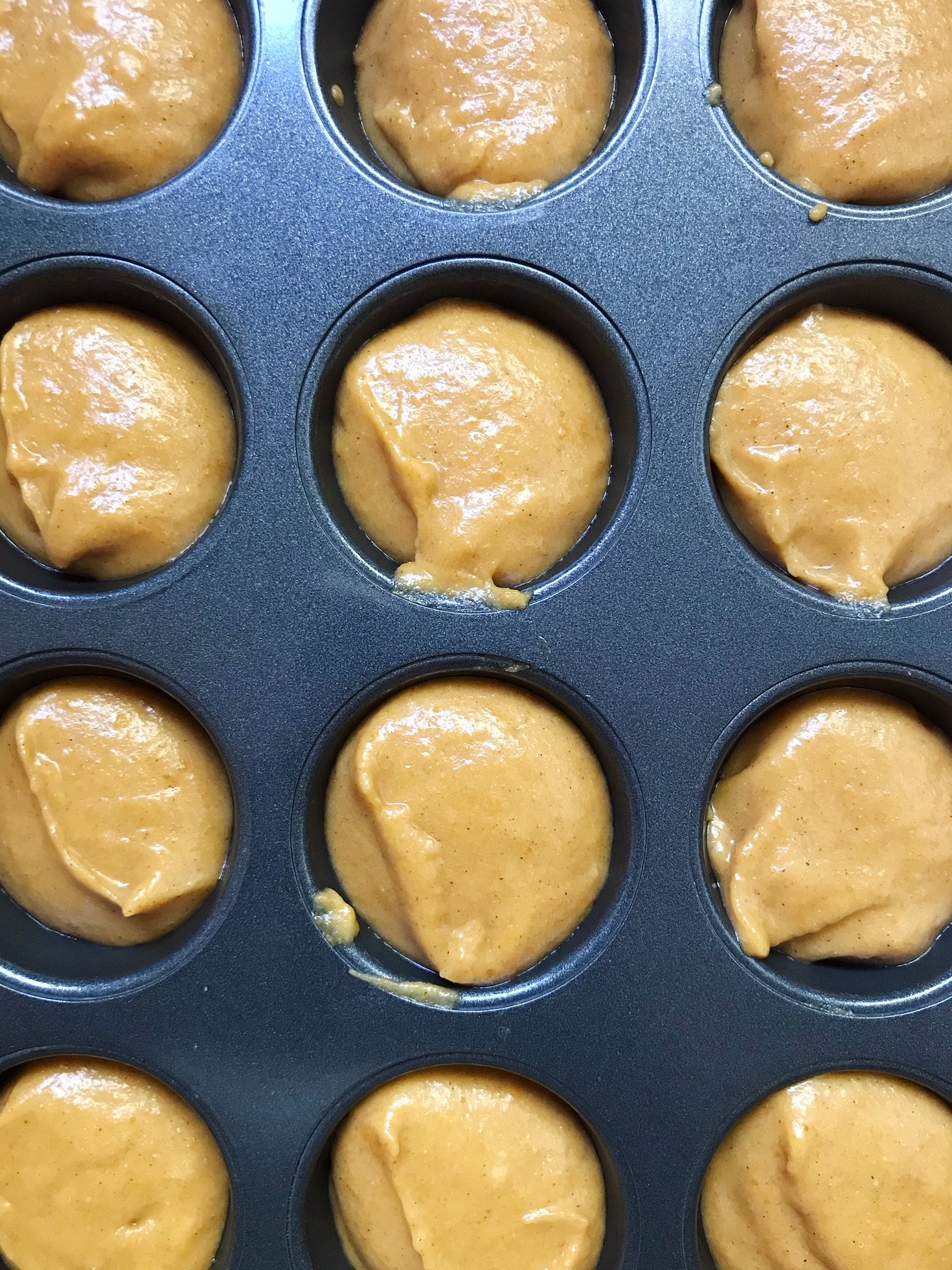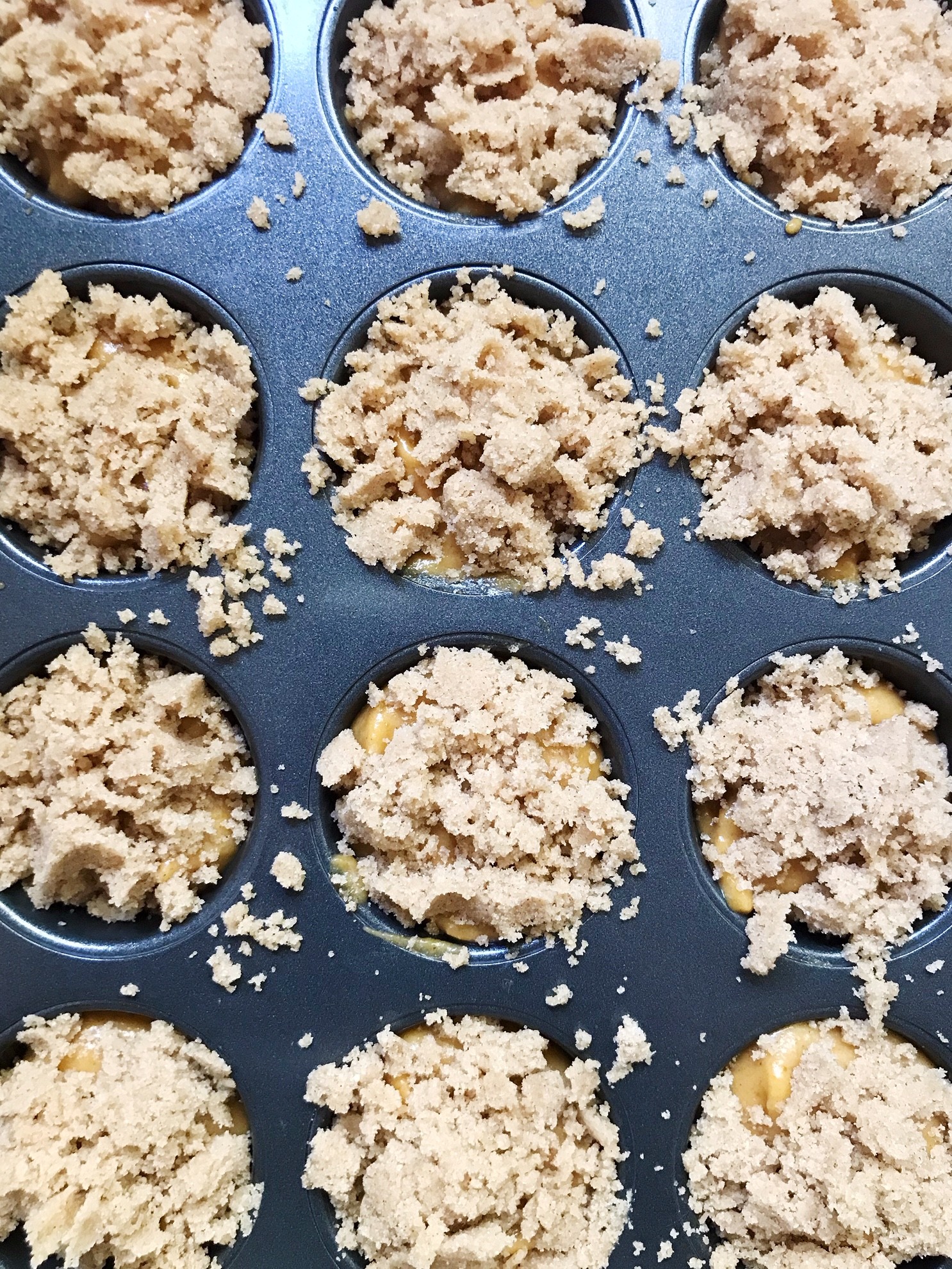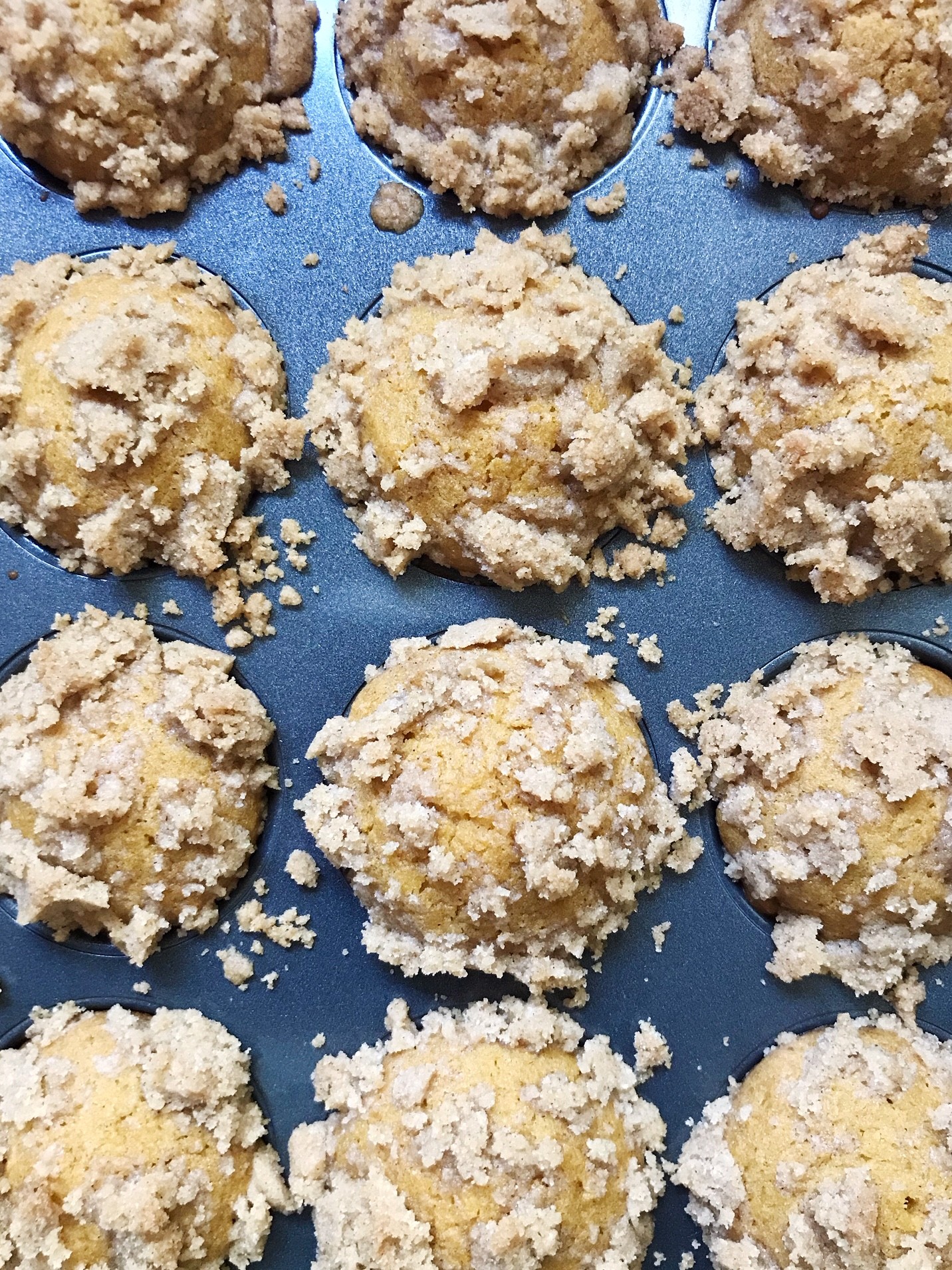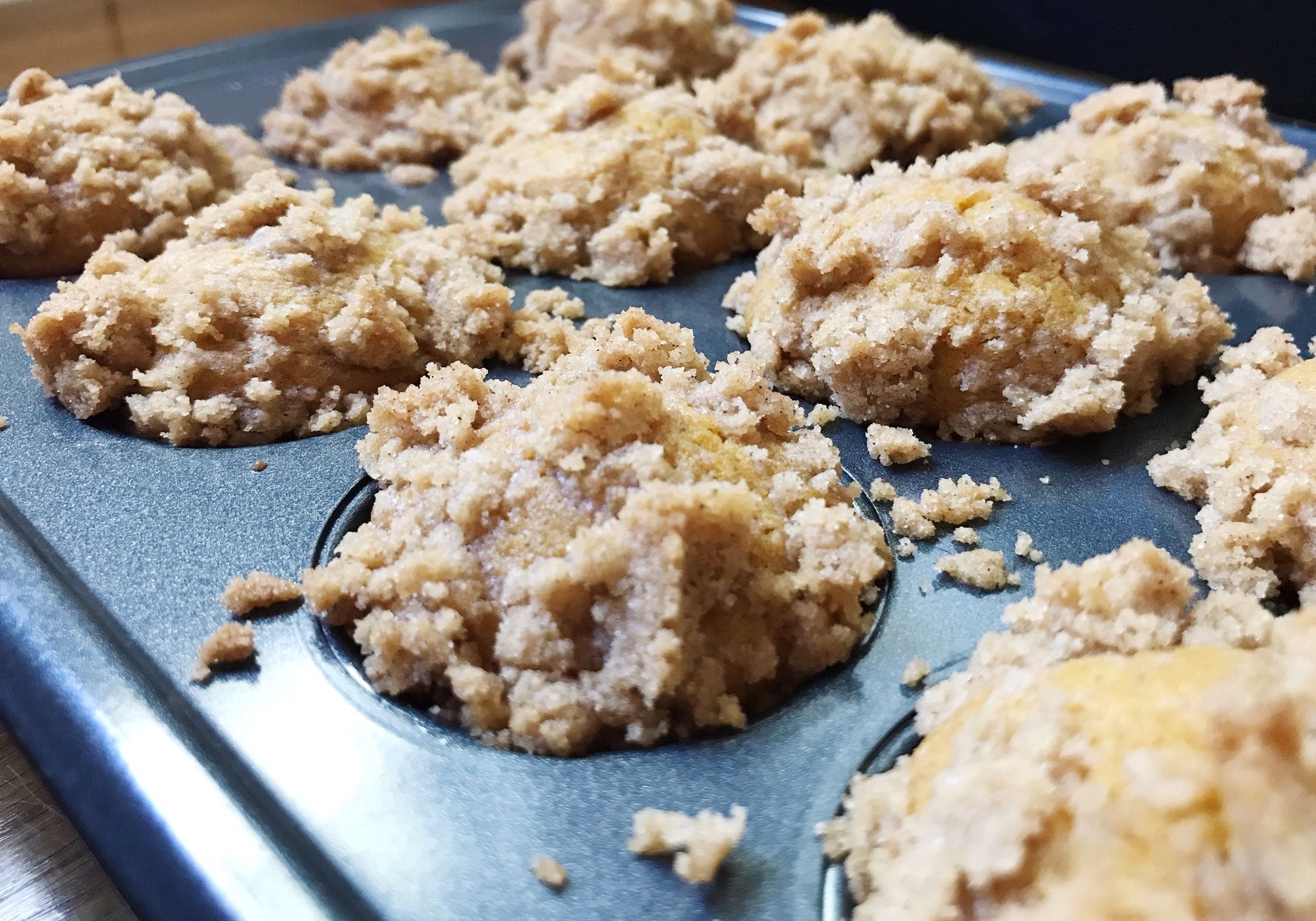 Gluten-Free Pumpkin Streusel Muffins
Ingredients
3/4 cup gluten-free flour blend (one that includes xanthan gum)
1/2 tsp ground cinnamon
1/4 tsp ground ginger
1/8 tsp ground nutmeg
1/2 tsp + 1/8 tsp baking soda
1/4 tsp salt
1/2 cup pumpkin puree
1/3 cup packed brown sugar
1 egg
1/3 cup vegetable oil
2 tbsp sour cream
for the streusel topping:
1/4 cup brown sugar
1/4 tsp ground cinnamon
2 tbsp gluten-free flour blend (one that includes xanthan gum)
1 tbsp unsalted butter, cold
Directions
Preheat the oven to 400 degrees. Grease a 12-cup mini muffin tin.
In a medium bowl, whisk together the flour, cinnamon, ginger, nutmeg, baking soda, and salt and set aside.
In a stand mixer with the whisk attachment, mix together the pumpkin puree and brown sugar on medium speed until well-blended.
Add the egg and mix until there is no trace of egg left.
With the mixer going on medium-low speed, slowly stream in the vegetable oil and mix until well combined.
With the mixer going on low speed, add half of the flour mixture. Stir together until blended. Add the sour cream and stir together until blended. Add the second half of the flour mixture and stir together until the flour just comes together in the batter.
Fill each space in the muffin tin about 3/4 full. Sprinkle the streusel topping evenly over the batter.
Bake for 10-12 minutes, until golden and a toothpick inserted in the middle comes out clean.
To make the streusel topping: Add the brown sugar, cinnamon, flour, and butter to a bowl and mix together with your hands. Rub the butter into the sugar and flour until everything is coated and the mixture is crumbly.
Created by SouthernSavers.com
See more frugal recipes!