This post may contain affiliate links. Read our disclosure here.

If you're feeling that tinge of soreness in your throat, do something to soothe it: make some homemade bone broth.
The difference in making regular broth and making bone broth is the cooking time. Broth or stock is cooked for a couple of hours (and is still super tasty in recipes), but bone broth is simmered for a lot longer, which allows the collagen and nutrients from the bones to extract.
These nutrients can help support gut health, inflammatory issues, and even skin problems. And, yep, it's great for making a good, old-fashioned pot of chicken soup for a cold.
Tip: I use a leftover rotisserie chicken carcass when I make this (yet another reason why rotisserie chickens are so good!). We'll use the meat in a dinner recipe and then use the carcass for this bone broth.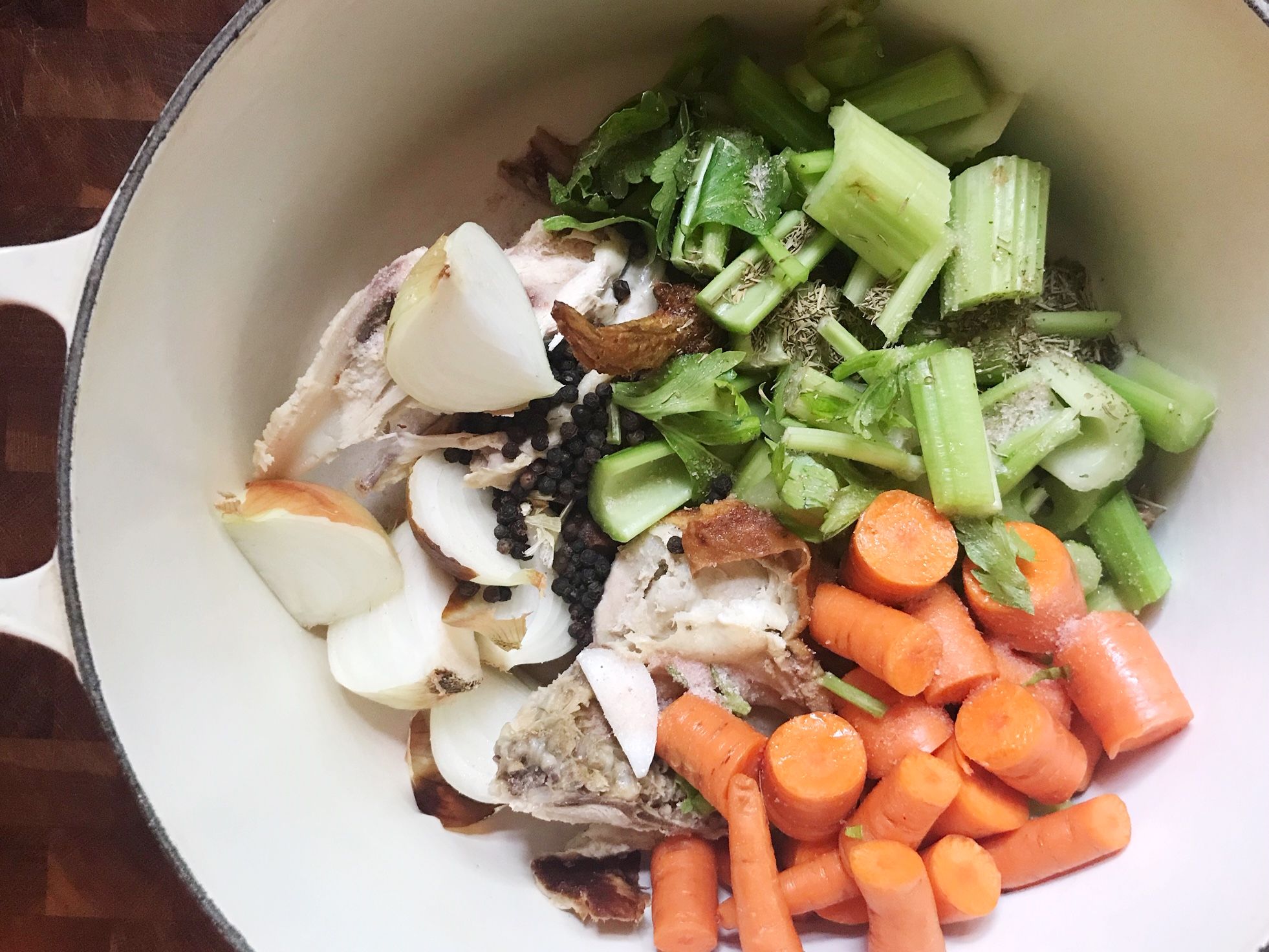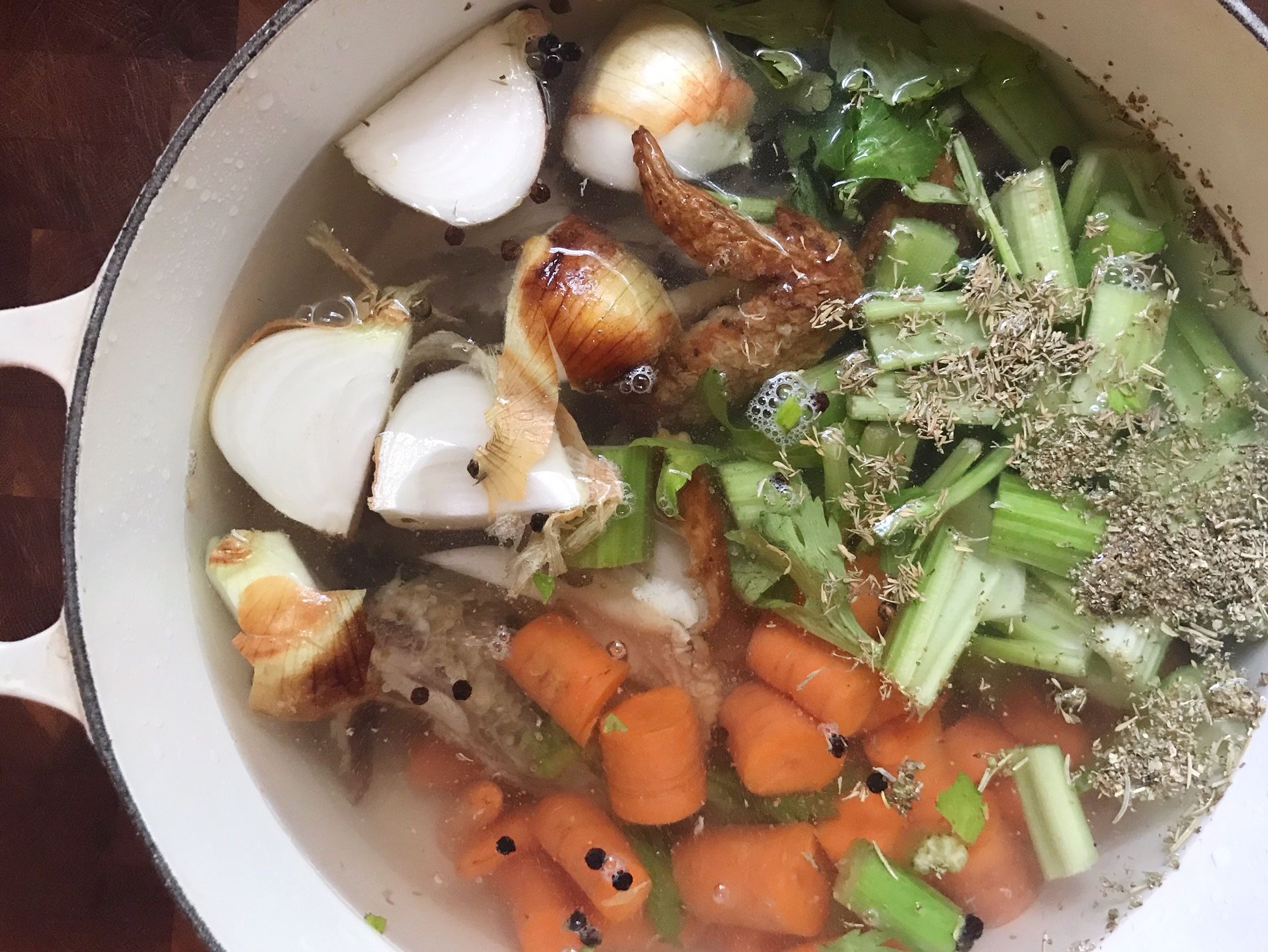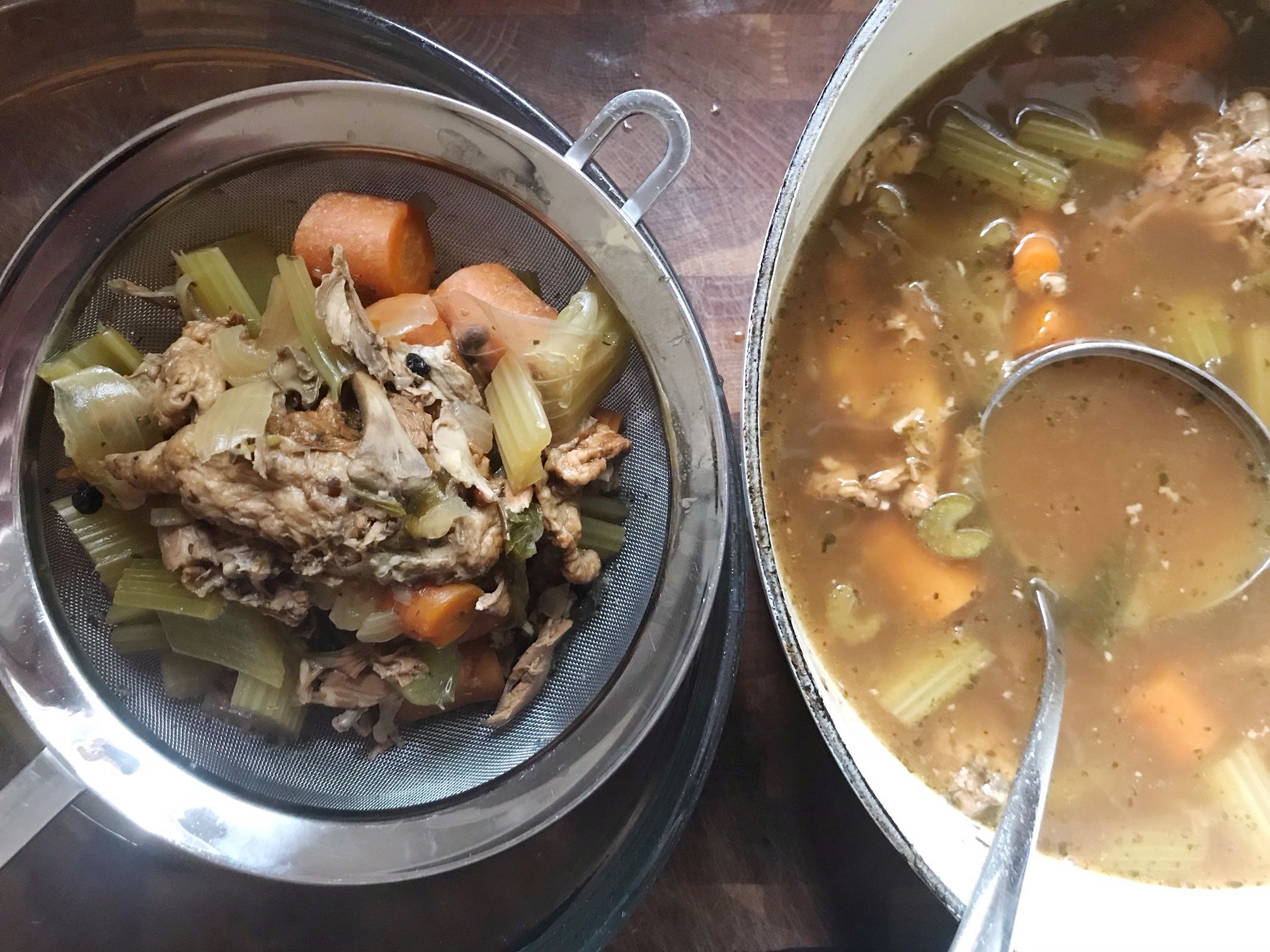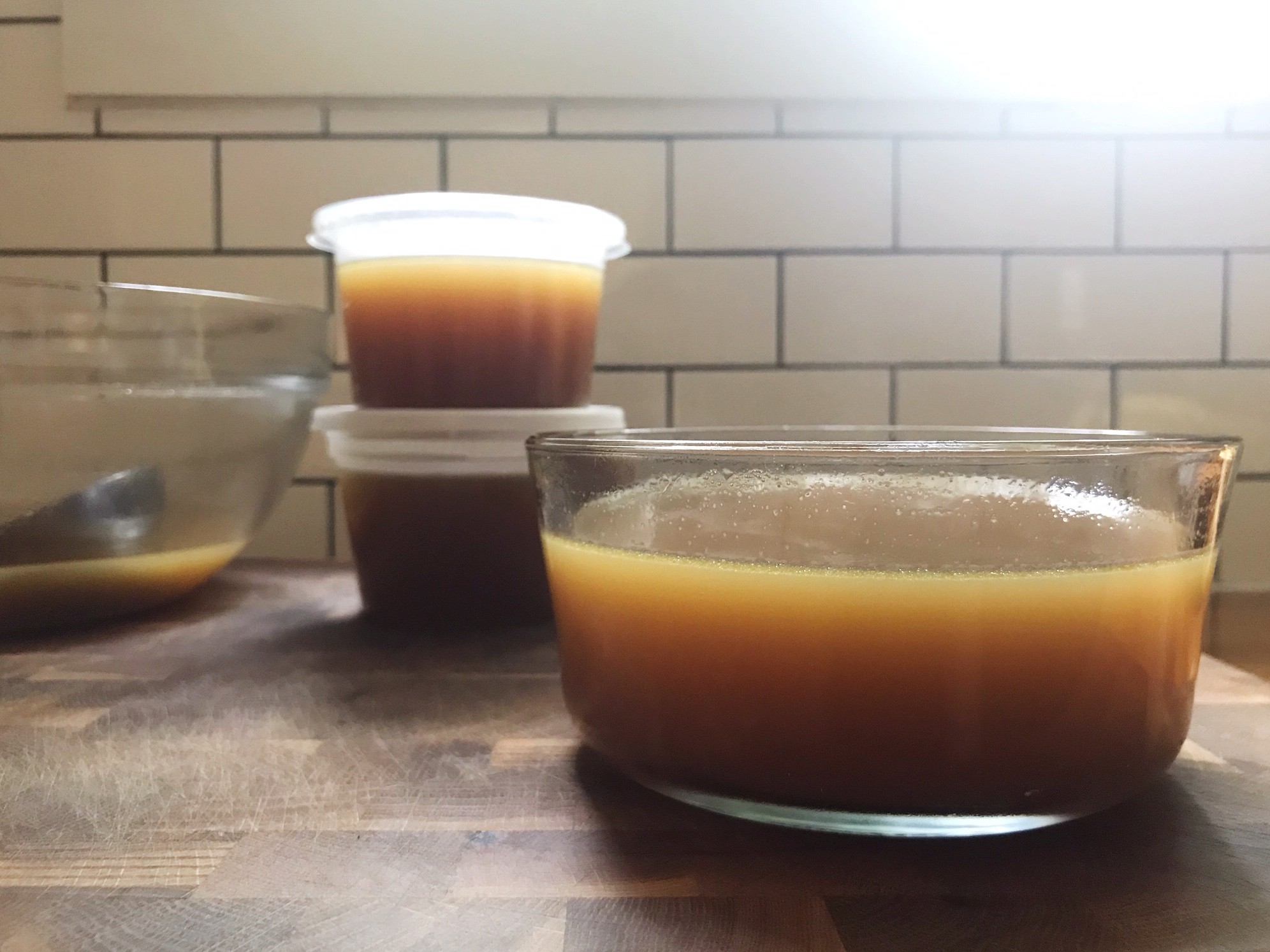 Homemade Chicken Bone Broth
Ingredients
1 rotisserie chicken carcass
5-6 carrots, scrubbed and chopped into pieces
1 onion, washed and cut into chunks (you can leave the skin on)
5 stalks of celery, washed and chopped into pieces
2 tbsp whole peppercorns
salt to taste (I used about 1 tbsp)
1 tbsp dried oregano
1 tsp dried thyme
1 tsp dried rosemary
cold water
Directions
In a large dutch oven, add the chicken, vegetables, and spices.
Add enough cold water to fully cover all of the ingredients. Set the pot over medium heat and bring to a boil.
Reduce the heat, cover, and simmer on low (just a few small bubbles on the surface) for 15 hours.
Check the broth periodically and add more liquid if it's getting low (the ingredients should stay submerged).
Once the broth is done cooking (it will be a deep caramel color), remove it from the heat and let it cool slightly.
Set a sieve on top of a large bowl and spoon the contents of the pot through the sieve into the bowl. I usually strain mine three times. Discard the solids.
Store the broth in airtight containers in the fridge. You can also let it cool slightly, add to freezer bags, and freeze flat in the freezer.
Use it to make soups, rice, and lots more. You can also simply drink it (some people drink about 2 cups per day for health benefits).
Created by SouthernSavers.com
See more frugal recipes!