This post may contain affiliate links. Read our disclosure here.
Everyone needs classic recipes in their repertoire: this recipe for our favorite mashed potatoes is included.
The great thing about this recipe is that there doesn't need to be precise measurements. Basically, if you put a whole bunch of butter, salt, and sour cream into some cooked potatoes, it's going to be delicious.
Tip: On special occasions like Christmas or Thanksgiving, I like to add in half a block of room temperature cream cheese. It makes it super indulgent!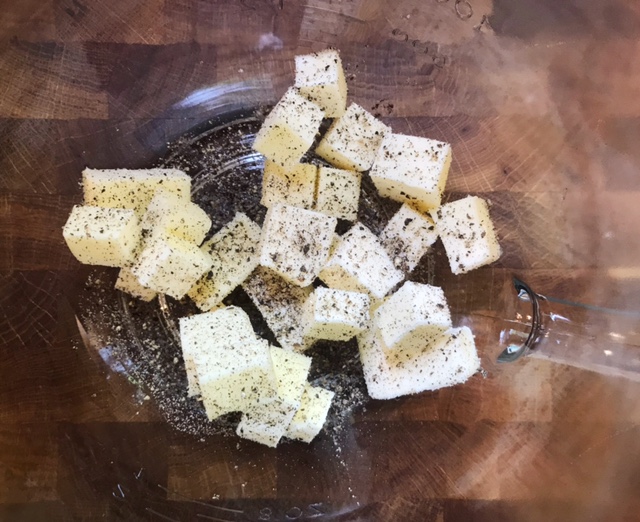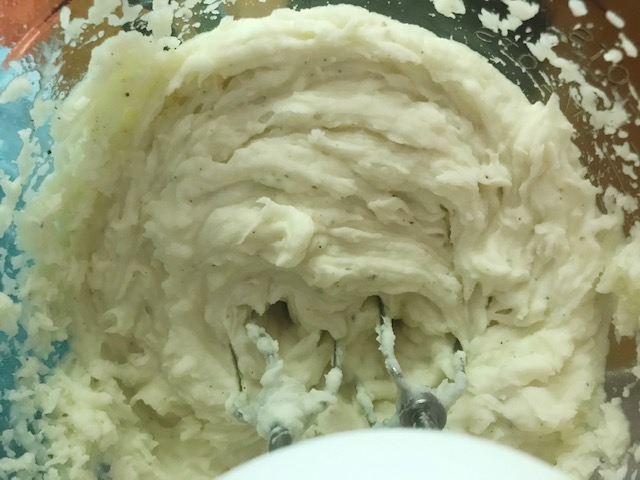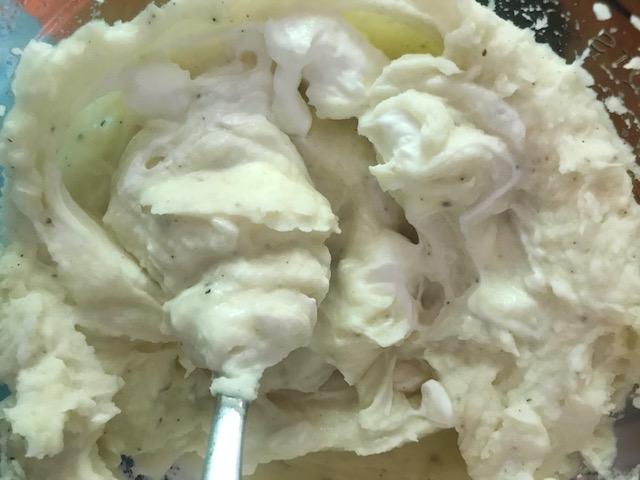 Our Favorite Mashed Potatoes
Ingredients
4 large russet potatoes
1 stick butter (salted or unsalted), cut into pieces
salt and pepper
4-5 tbsp whole milk or cream
1/4 cup sour cream
Directions
Peel the potatoes, rinse, and pat dry. Cut them into chunks and add to a pot. Add water to the pot (cover the potatoes with 1" of water over the potatoes).
Add a generous amount of salt to the water. Bring the potatoes to a boil over medium-high heat and cook until fork tender, about 13-15 minutes.
While the potatoes are cooking, add the butter pieces to a large mixing bowl (putting it at the bottom allows for the hot potatoes to melt the butter faster).
Drain the potatoes when they're done cooking and add them to the mixing bowl. Allow to sit for a couple of minutes so the butter can melt. Sprinkle with a generous amount of salt and pepper and add a couple of tablespoons of milk (start with only a few; you can always add more if needed).
Using a hand mixer, mix on medium speed until all the potatoes are blended and the mixture is smooth, adding more milk if necessary.
Stir in the sour cream until blended.
Optional step: transfer the potatoes to a baking dish and broil on high until the top has a few golden brown spots (watch it closely)! This step gives the potatoes an additional flavor.
Created by SouthernSavers.com
See more frugal recipes!