This post may contain affiliate links. Read our disclosure here.
Pretty much every Sunday in the fall and winter months we have this meal for lunch. It's comforting and the perfect way to get your belly ready for a Sunday rest.
This pot roast is made in a slow cooker, but I like to brown my meat first before adding it in. This is optional, but it does create a richer flavor in the sauce.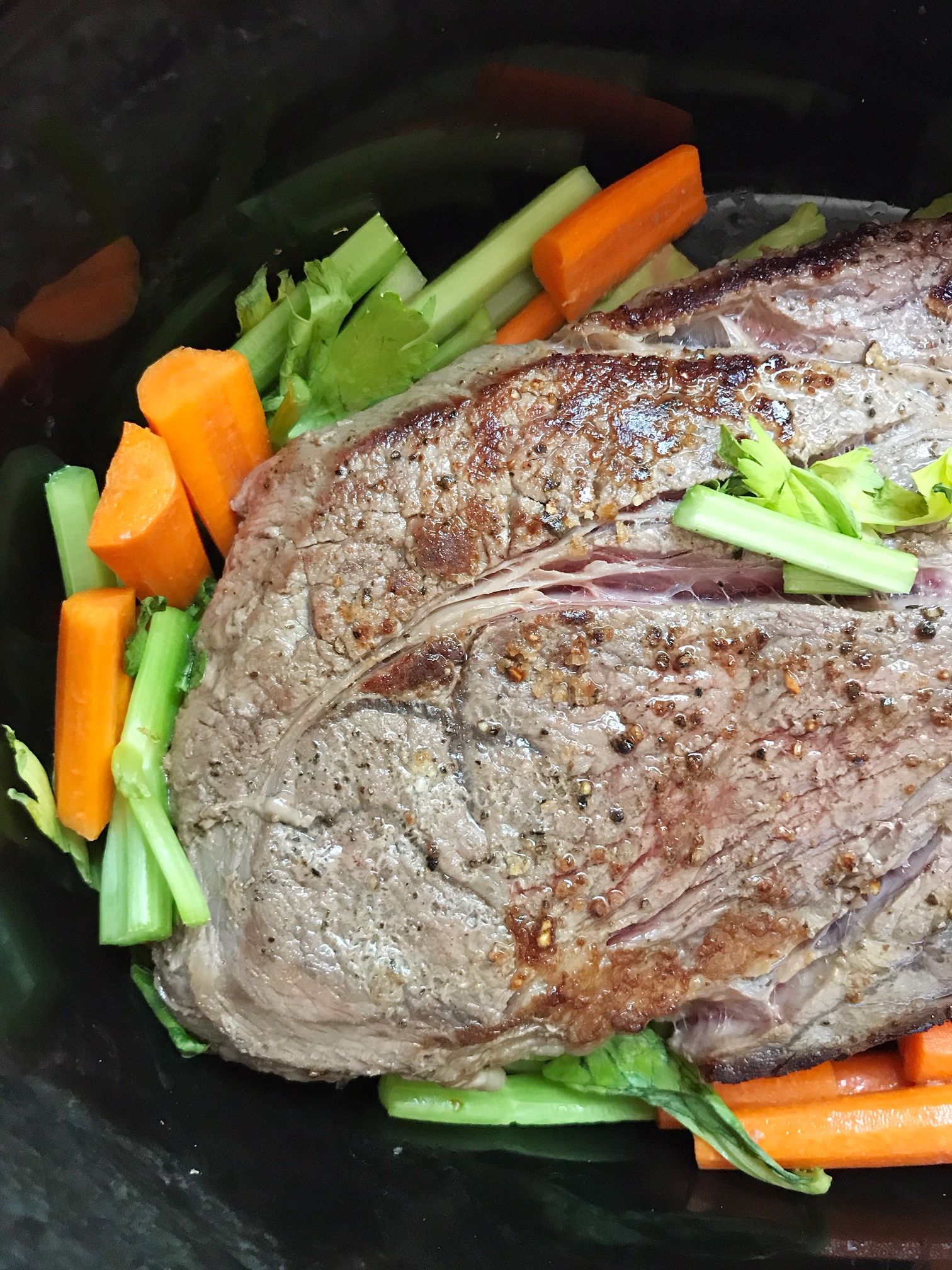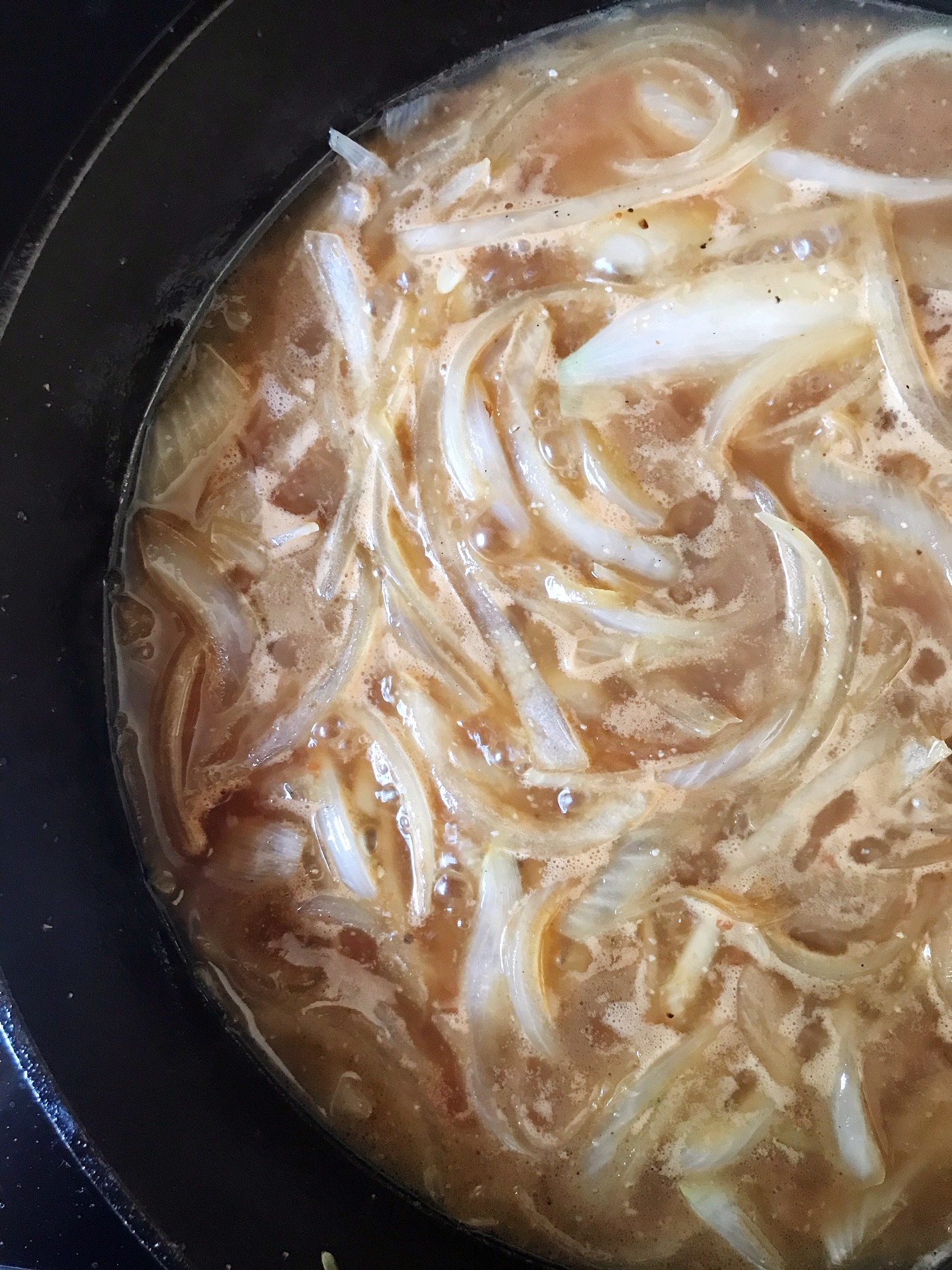 Our Favorite Pot Roast (Made in a Slow Cooker!)
Ingredients
salt and pepper
one 4-5 pound chuck roast
2 tbsp olive oil
1 16 oz bag baby carrots
3 stalks celery, cut into chunks
1 onion, sliced
2 cups water
2 tbsp worcestershire sauce
4 tbsp ketchup
1 tsp onion powder
1 tsp garlic powder
1 tbsp cornstarch
2 tbsp cold water
Directions
Season both sides of the roast liberally with salt and pepper (you probably need more than you think for such a large cut of meat).
In a skillet over medium-high heat, add the oil and chuck roast and sear each side until browned (about 4 minutes on each side). At this point, the goal is not to cook the meat; it's to get a really browned outside.
Add the carrots and celery to your slow cooker and place the meat on top.
Reduce the heat on the skillet to medium and add the onions. Cook until softened, about 5 minutes. Add the water and stir and scrape the bottom to release all the browned bits from the pan (this will create a flavorful sauce).
Stir in the worcestershire sauce, ketchup, onion powder, and garlic powder and simmer until reduced slightly.
Add the onion mixture to the slow cooker, cover and cook on low for 8-10 hours or high for 6-8 hours.
In the last 30 minutes of cooking, make a cornstarch slurry by mixing the cornstarch and cold water together. Pour the mixture into the pot roast liquid and stir around until combined. Cover and cook an additional 30 minutes or until thickened like gravy.
Serve hot with mashed or roasted potatoes.
Created by SouthernSavers.com
See more frugal recipes!