This post may contain affiliate links. Read our disclosure here.
Have you ever had a Mississippi pot roast? It's a tender and flavorful roast that's cooked with lots of seasoning and pepperoncini peppers (aka delicious!).
The peppers do have a slight kick to them, but you could use less if you prefer things to be mild. This roast is great paired with rice or mashed potatoes, or you could shred it up and serve it on top of hoagie rolls with melted provolone cheese.
Note: I like to brown my chuck roast on pretty high heat in a cast iron pan before adding it to my slow cooker. This is optional! I feel it gives the juices a better flavor. If you'd like to do this as well, add some oil to a cast iron pan on medium-high heat. Brown each side of the roast until it's a deep brown color, about 7 minutes total, before adding it to your slow cooker.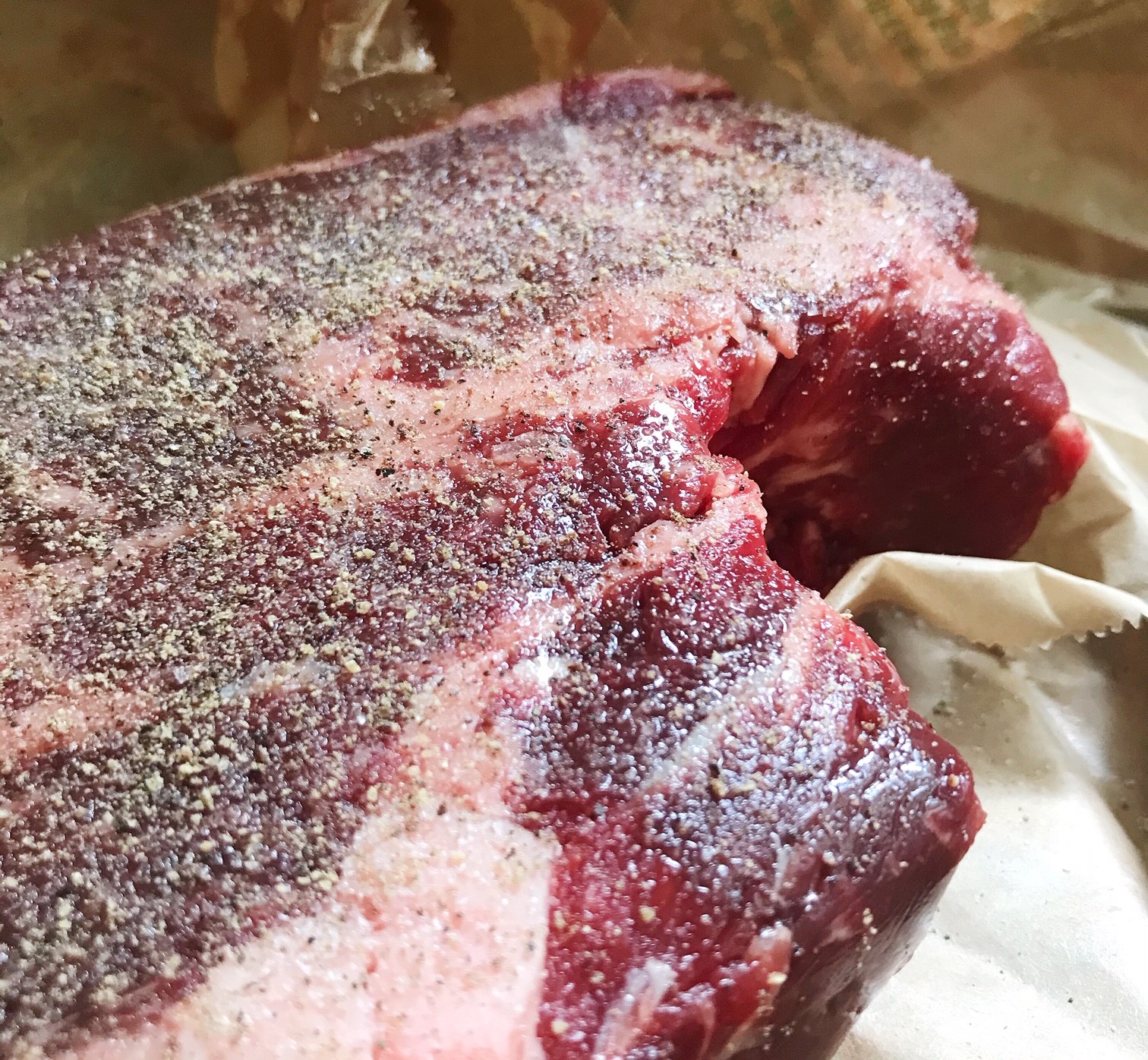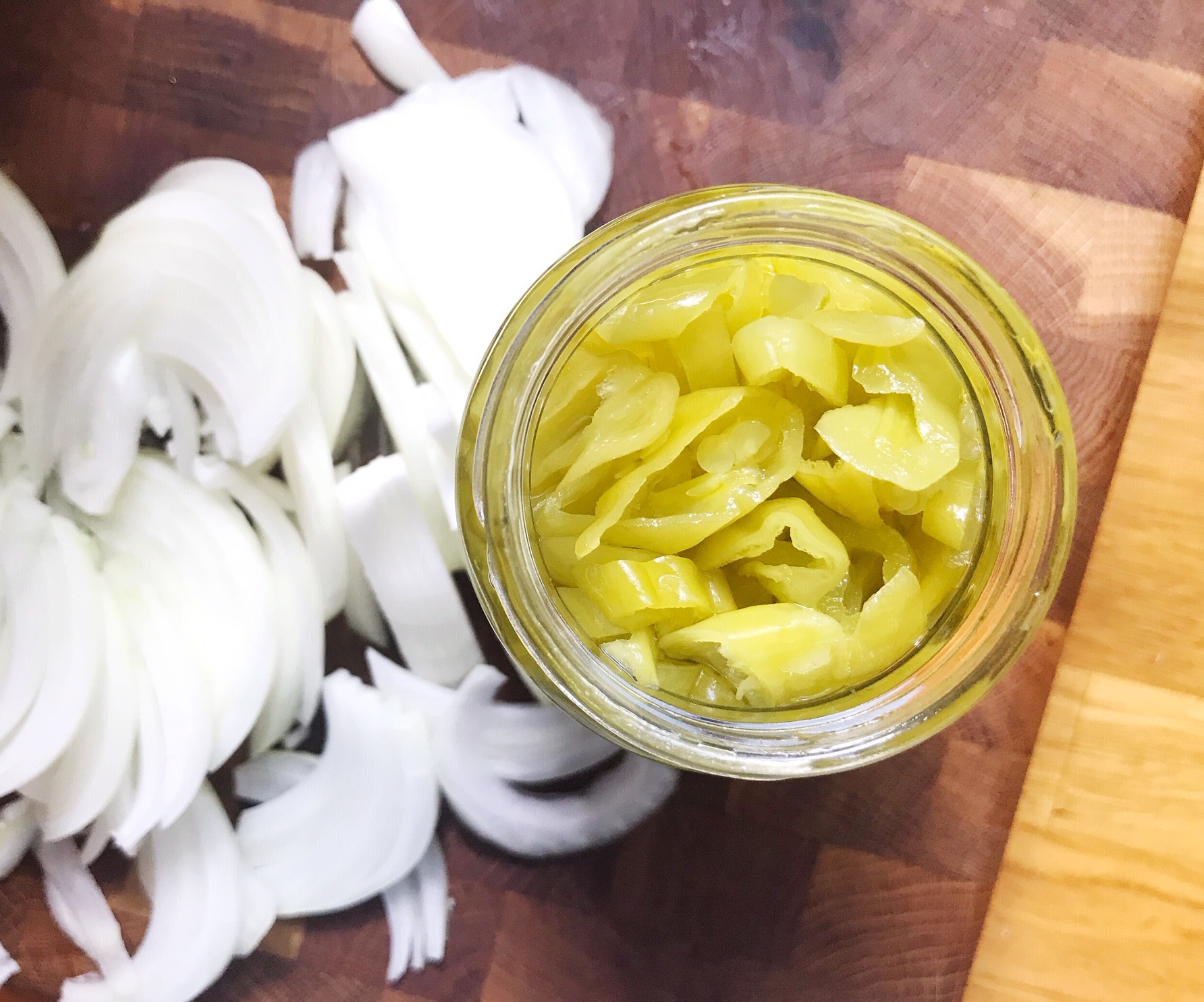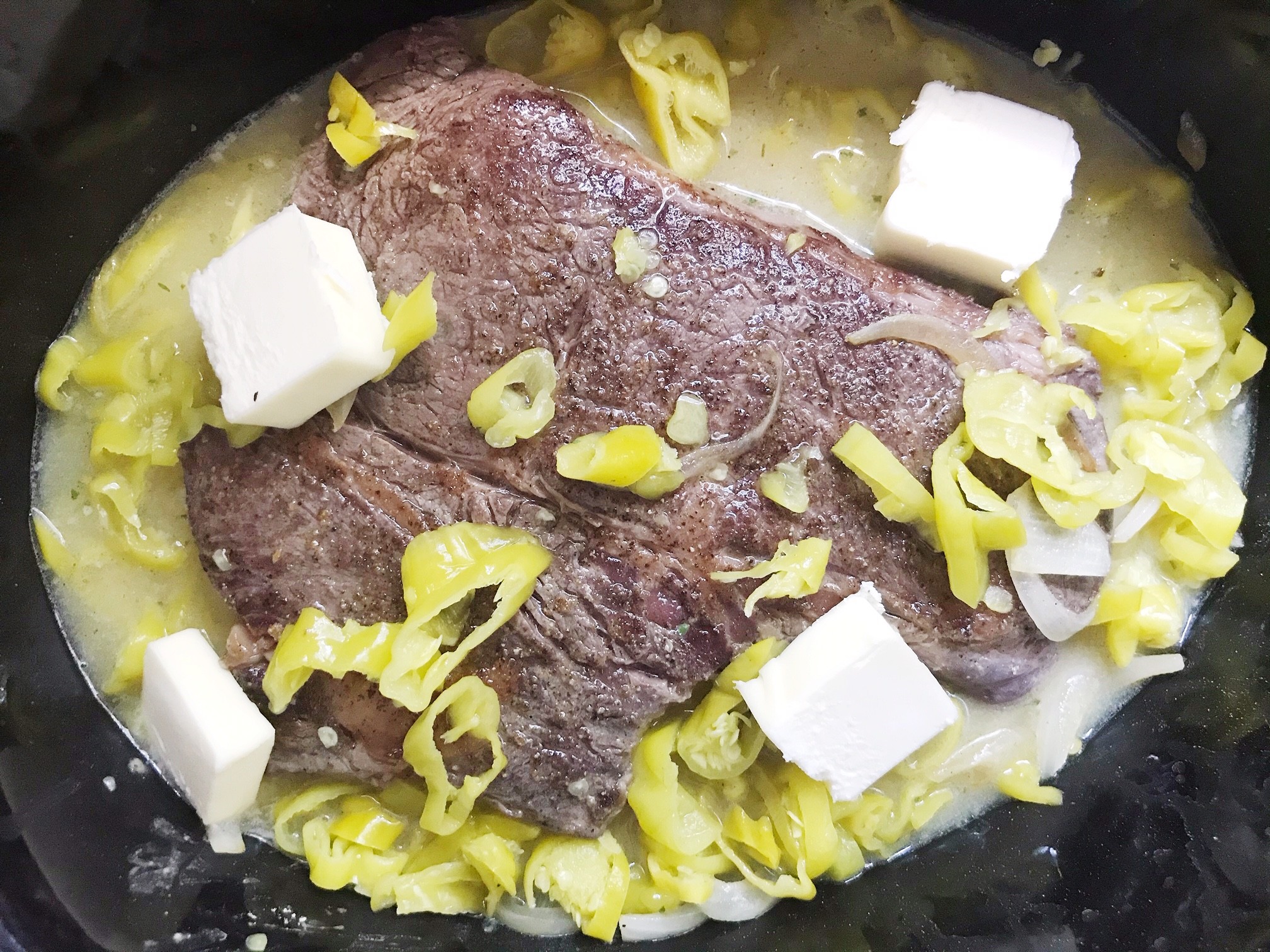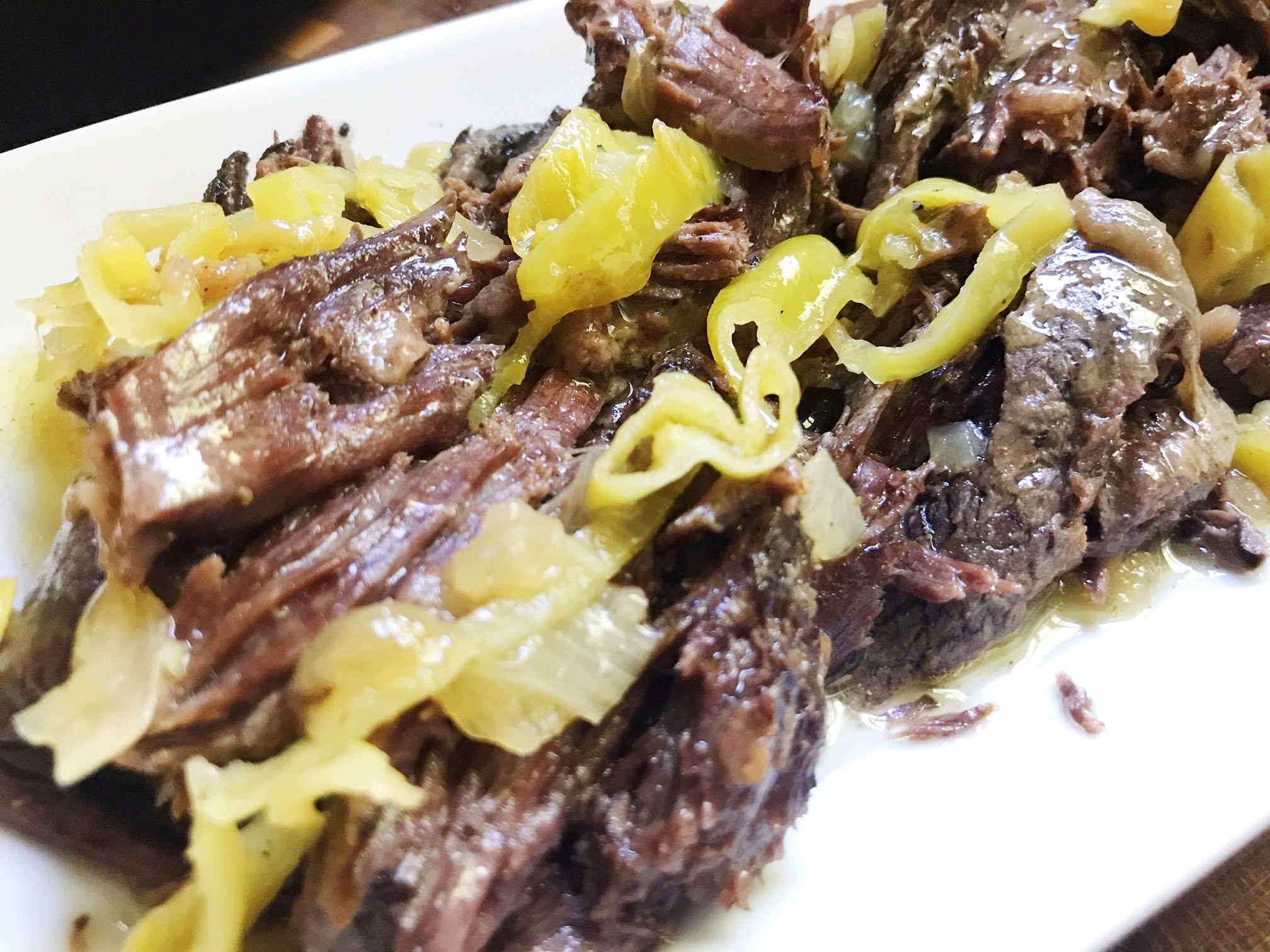 Slow Cooker Mississippi Pot Roast
Ingredients
1/2 cup beef broth
1 packet ranch seasoning
1 cup sliced onion
2-4 lb boneless chuck roast
salt and pepper
1 cup sliced pepperoncini peppers with juices
4 tbsp butter, cut into 4 pieces
Directions
In the bowl of a slow cooker, whisk together the beef broth and ranch seasoning. Add the sliced onions and stir.
Put the roast on top of the onions and season both sides with a generous amount of salt and pepper.
Add the peppers and juices and add the butter on top.
Cover and cook on low for 6-8 hours or high for 4-6 hours.
Created by SouthernSavers.com

See more frugal recipes!