This post may contain affiliate links. Read our disclosure here.
One of the cheapest cuts of chicken in the grocery store is chicken legs! This recipe for sticky honey chicken legs is easy and makes for a really flavorful main dish.
It only takes a few ingredients that you probably already have on hand and can be ready to eat in less than 30 minutes!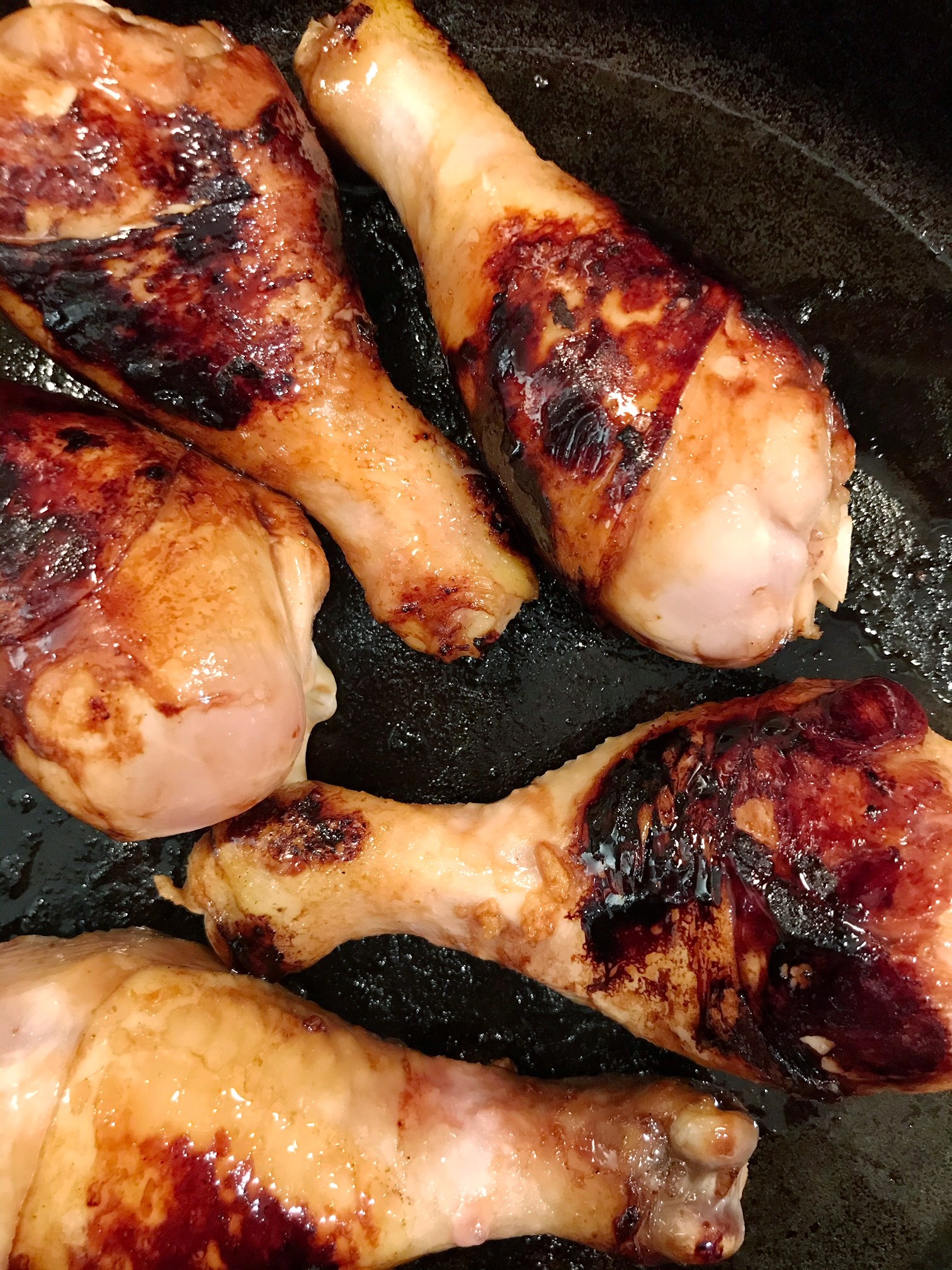 One tip to make this even faster… plan ahead and when you are putting up the chicken from the grocery store to freeze (because we all aim to buy them on sale) go ahead and add the marinade to the freezer bag.
Now when you pull them out to thaw they are thawing and marinating at the same time!!  That's the one part of recipes that always holds me back because who remembers to start marinating meat hours before??
We like to serve this with broccoli, carrots and other crunchy vegetables.  My girls all are great veggie eaters, but no one ever complains at having extra honey sauce from the chicken to put on top of their vegetables.
Sticky Honey Chicken Legs
Ingredients
1/2 cup soy sauce
1/2 cup water
1/3 cup honey
1/4 cup packed brown sugar
1 clove garlic, minced
1 tbsp balsamic vinegar (any vinegar will work)
2 lb chicken drumsticks
chopped parsley (optional)
Directions
In a large resealable bag, mix together soy sauce, water, honey, brown sugar, garlic, and vinegar. Add chicken drumsticks and marinate in the fridge for one hour.
Preheat the oven to 425 degrees.
Set an oven-safe skillet over medium-high heat on the stove (you want it to be hot enough to sear the chicken skin). Place the drumsticks in the skillet and reserve the marinade. Brown the chicken, turning to brown all sides (about 7 minutes total).
Once the chicken is browned, add the marinade to the skillet, stir everything around, and add to the preheated oven.
Bake until the chicken is cooked through, about 20 minutes (a thermometer inserted into the thickest part will read 165 degrees).
Remove from the oven, sprinkle with parsley, and serve.
Created by SouthernSavers.com
See more frugal recipes!