This post may contain affiliate links. Read our disclosure here.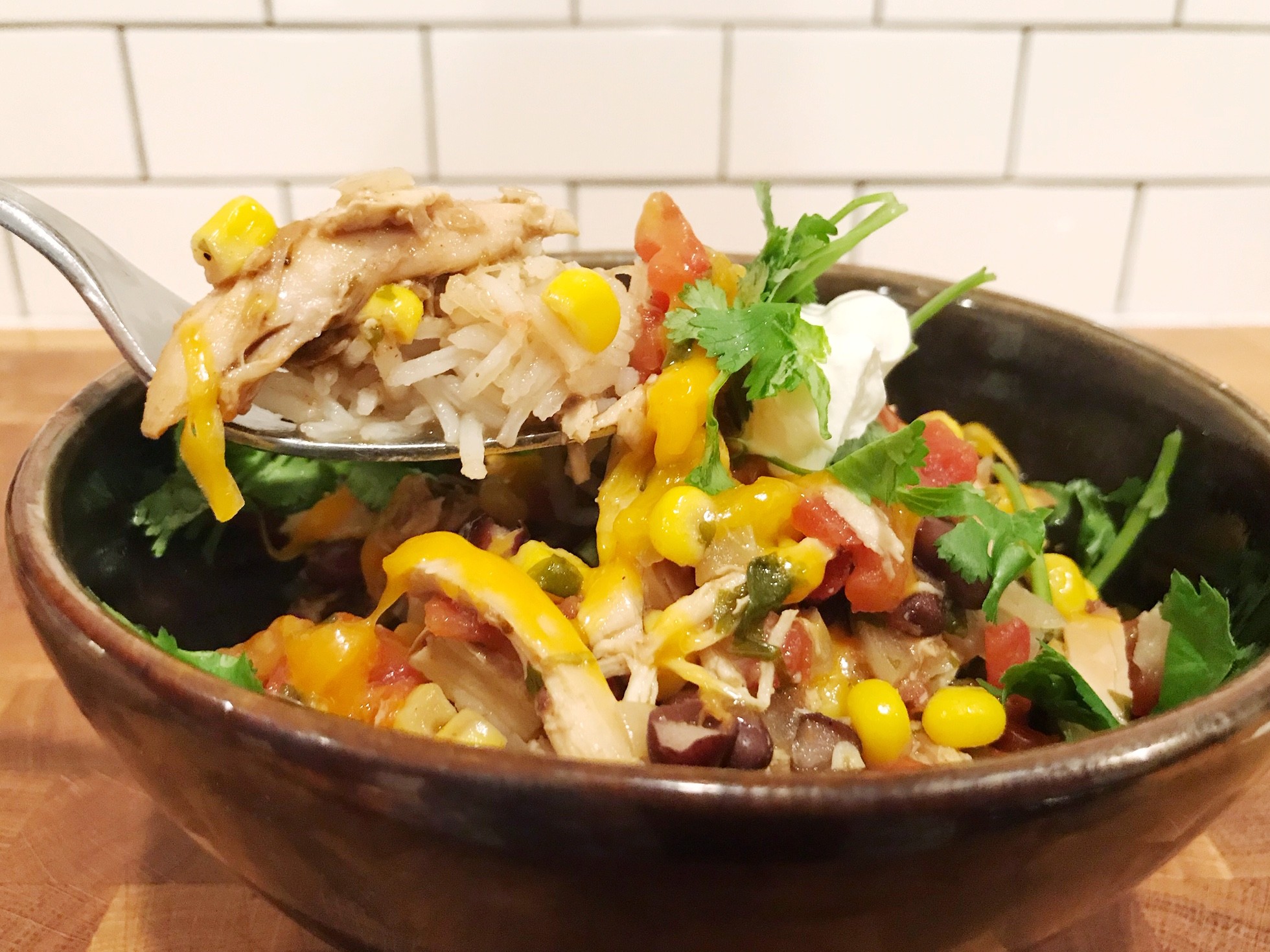 This Santa Fe chicken dish is a favorite in our house (we eat it pretty much weekly). It has lots of flavor and is delicious piled high with sour cream, cheese, and tortilla chips.
We like to use a rotisserie chicken to make this super easy. You can also make this in a slow cooker using raw chicken breasts (though we like the flavor better on the stovetop).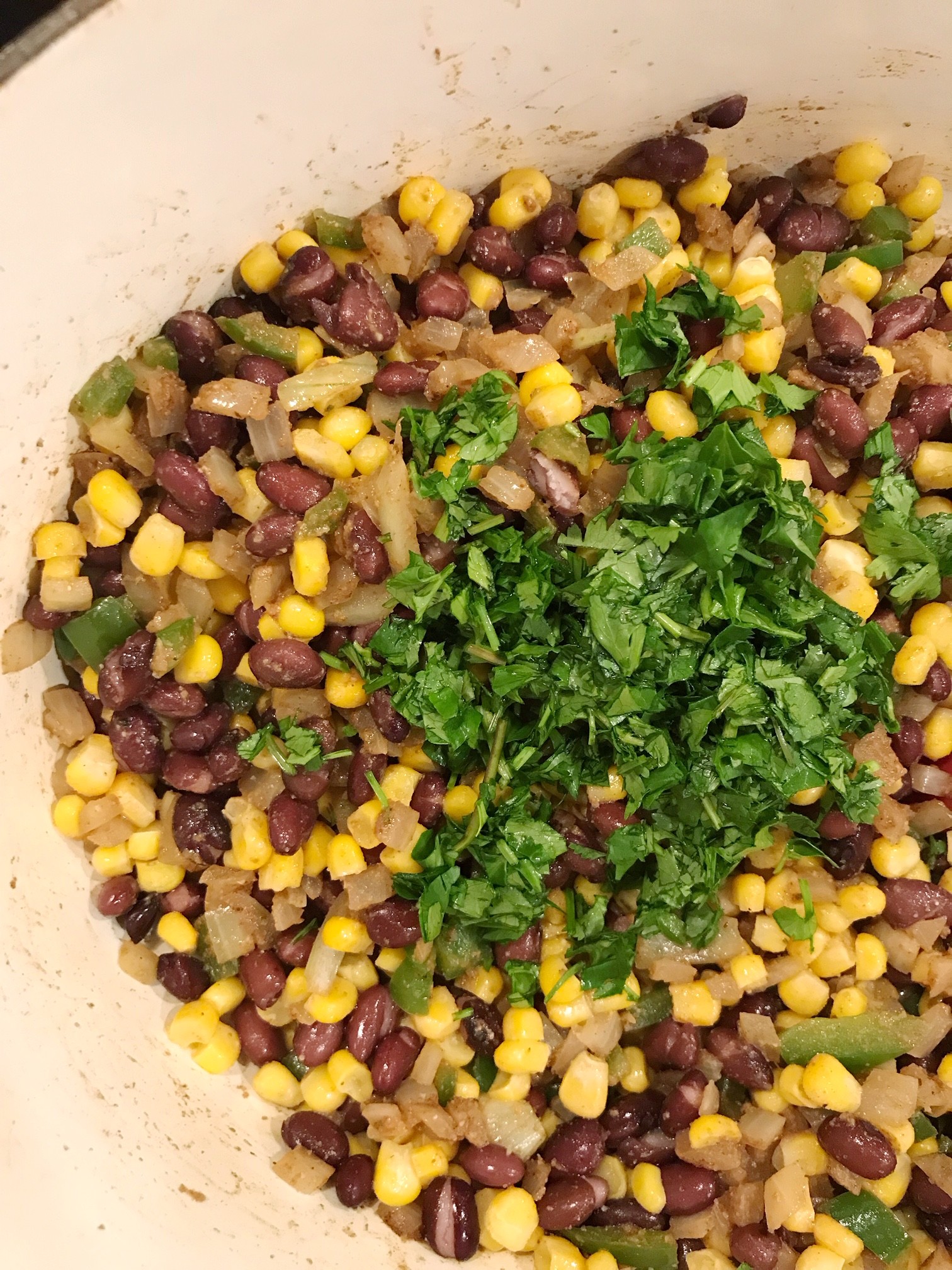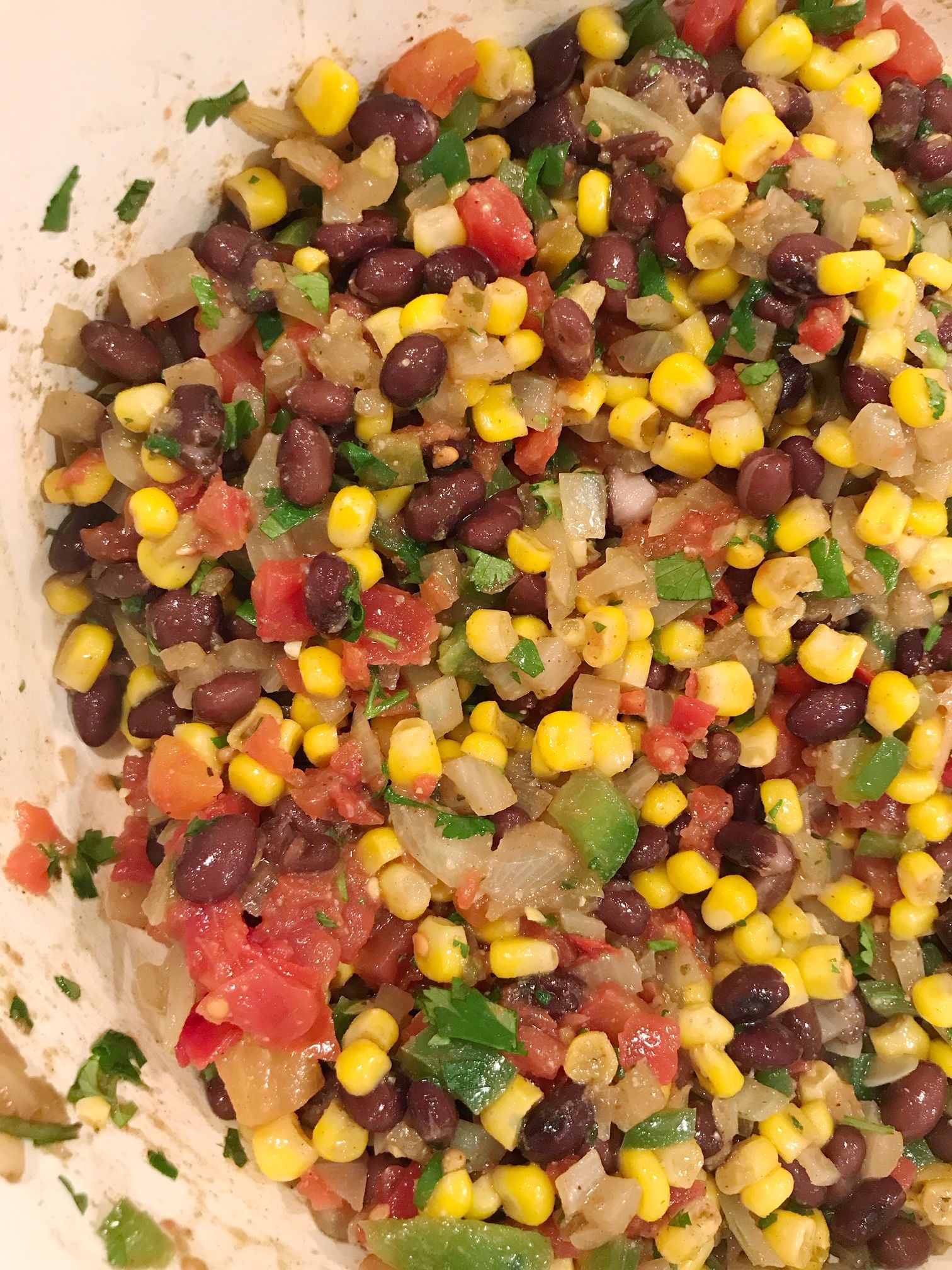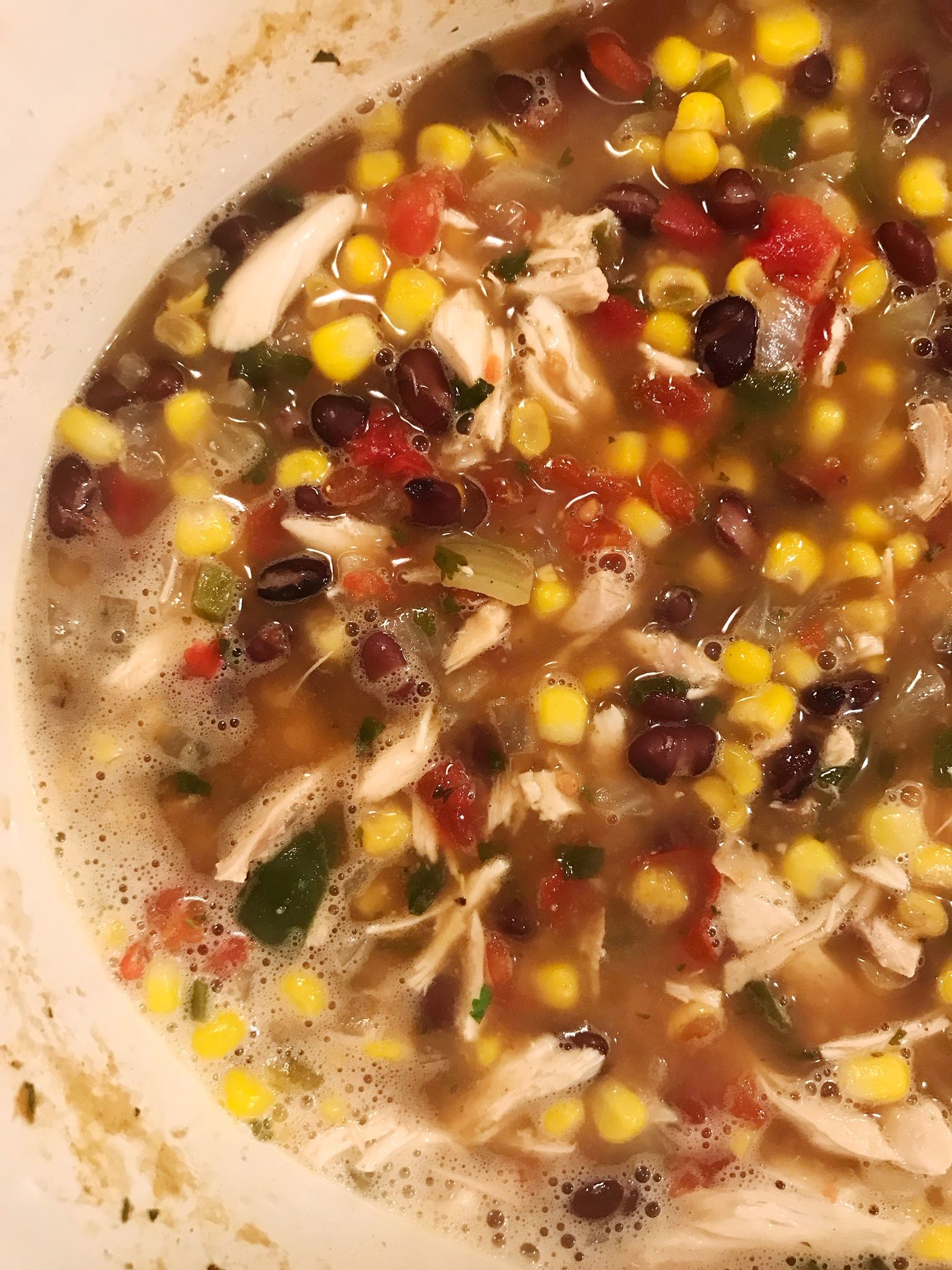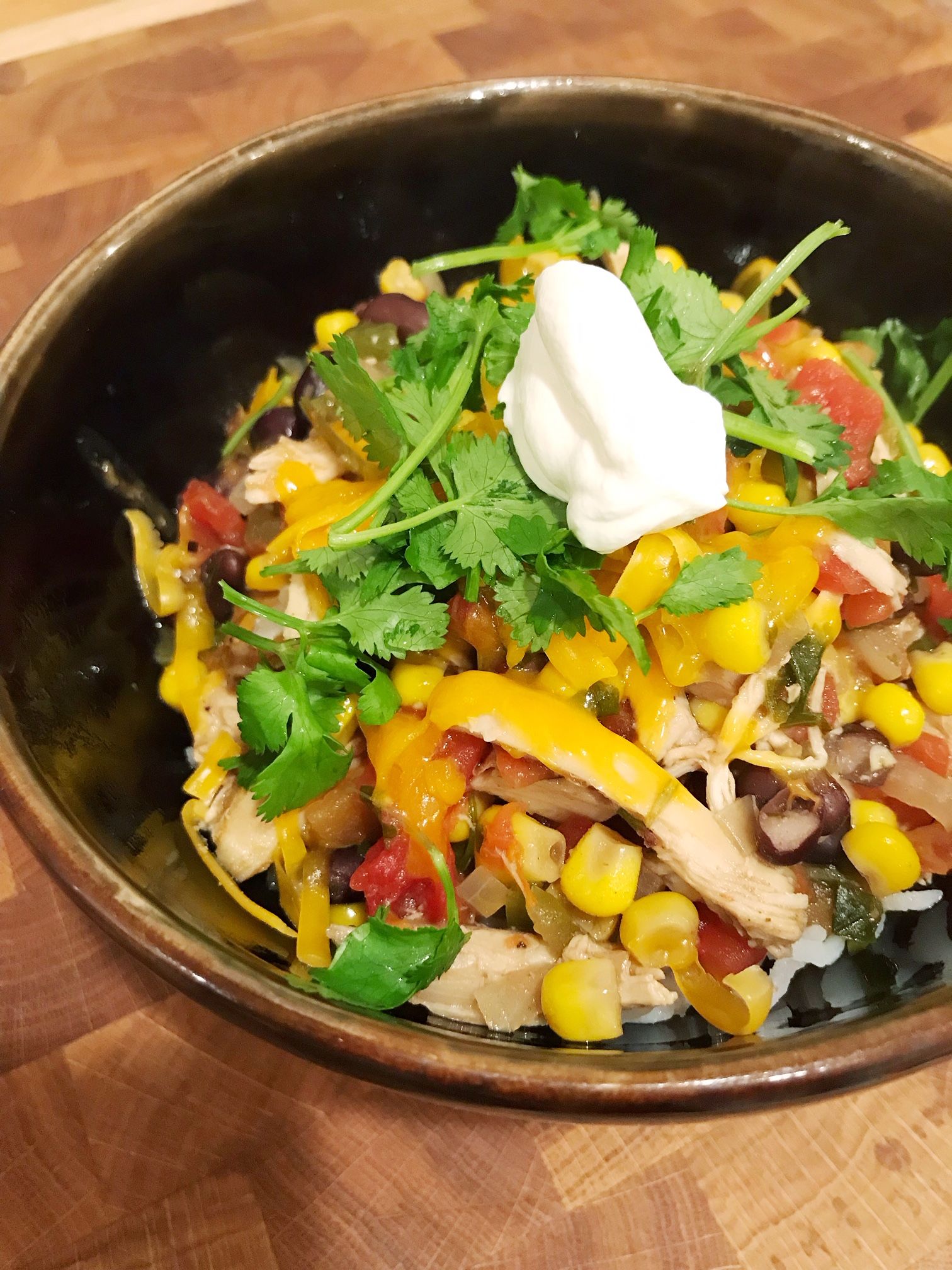 Stovetop Santa Fe Chicken
Ingredients
2 tbsp olive oil
1/2 cup diced onion
1 bell pepper, diced
salt and pepper to taste
2 tbsp ground cumin
1 tsp granulated garlic
1/4 cup chopped cilantro
pinch of cayenne pepper (optional)
1 cup frozen corn
1 can black beans, drained and rinsed
1 can original Rotel (diced tomatoes & chilies)
2 cups chicken broth
2 cups shredded, cooked chicken
Directions
In a dutch oven over medium heat, add the olive oil, onion, and bell pepper and cook until softened, about 5 minutes.
Add the salt and pepper, cumin, garlic, cilantro, and cayenne. Stir and cook until the mixture is fragrant, about 2 minutes.
Add the corn, black beans, Rotel, chicken broth, and chicken. Stir and reduce the heat to medium-low. Allow to simmer about 20-25 minutes until the mixture has reduced slightly.
Serve hot on cooked rice and top with shredded cheese, sour cream, and tortilla chips.
Created by SouthernSavers.com
See more frugal recipes!