This post may contain affiliate links. Read our disclosure here.
It's strawberry season, so let's make some dessert! These strawberry oatmeal bars are easy to make, not super sweet, and are a great way to use fresh strawberries.
If you don't have fresh strawberries, feel free to substitute with a layer of strawberry preserves.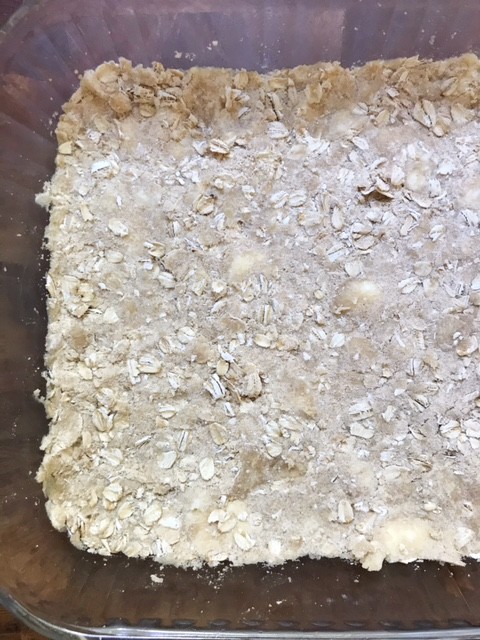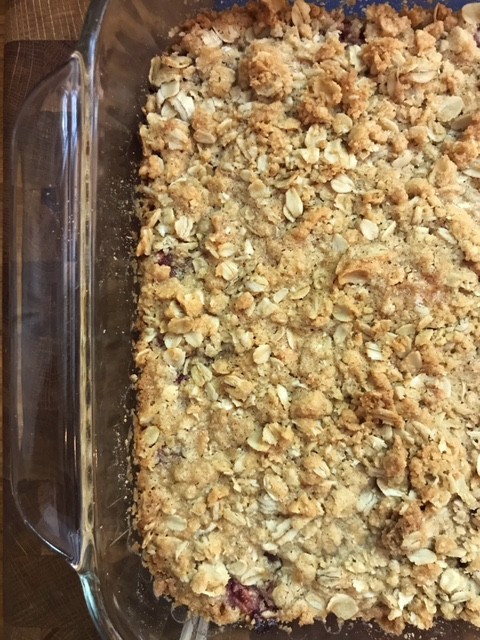 Ingredients
2 cups fresh strawberries
1 1/2 cups all-purpose flour
1 1/2 cups oats
3/4 cup packed brown sugar
1 tsp baking powder
1/2 tsp salt
1/2 tsp ground cinnamon
2 sticks unsalted butter, cold, cut into small pieces
Directions
Preheat your oven to 350 degrees. Butter/grease an 8x8 pan.
Remove the leaves from the strawberries. Using a fork, mash the strawberries up on a plate until they're sort of the consistency of a jam. Set aside.
In a medium bowl, mix together the flour, oats, brown sugar, baking powder, salt and cinnamon. Add the butter pieces and, either using your hands or a pastry cutter, mix the butter into the flour mixture until the mixture resembles coarse sand with pea-sized pieces of butter.
Add half of the flour mixture to the prepared pan and firmly press down. Spread the strawberries over the top. Sprinkle the remaining flour mixture over the top of the strawberries and gently press down.
Bake for 50-55 minutes, until the top is golden brown. Allow to cool completely before slicing and serving.
Created by SouthernSavers.com
See more frugal recipes!