This post may contain affiliate links. Read our disclosure here.
This traditional sweet potato casserole is a crowd favorite! It's sweet and comforting and includes the perfect layers of sweet and crunch.
You can add nuts if you'd like: simply add finely chopped pecans or walnuts to the brown sugar mixture before sprinkling over the sweet potatoes.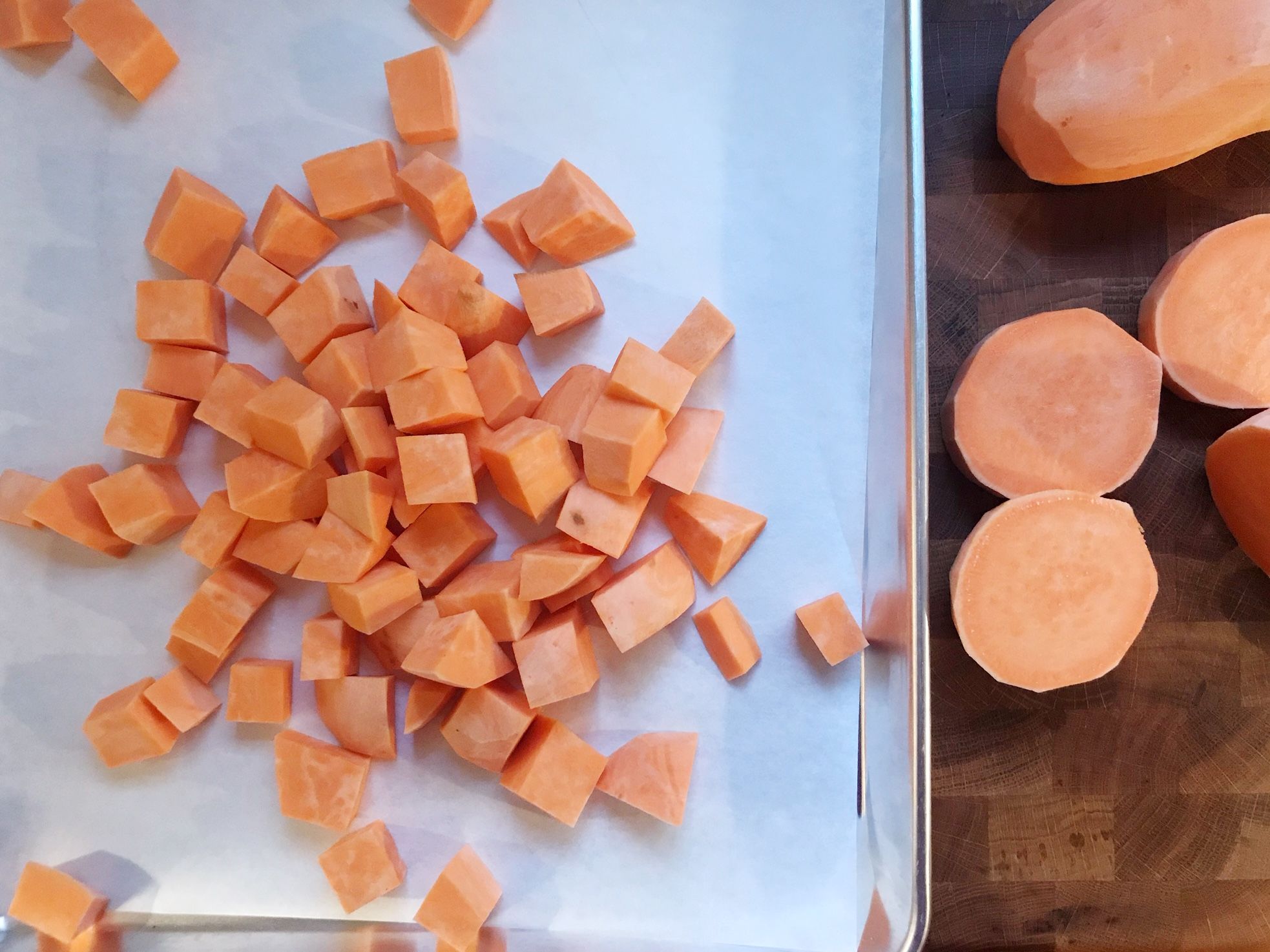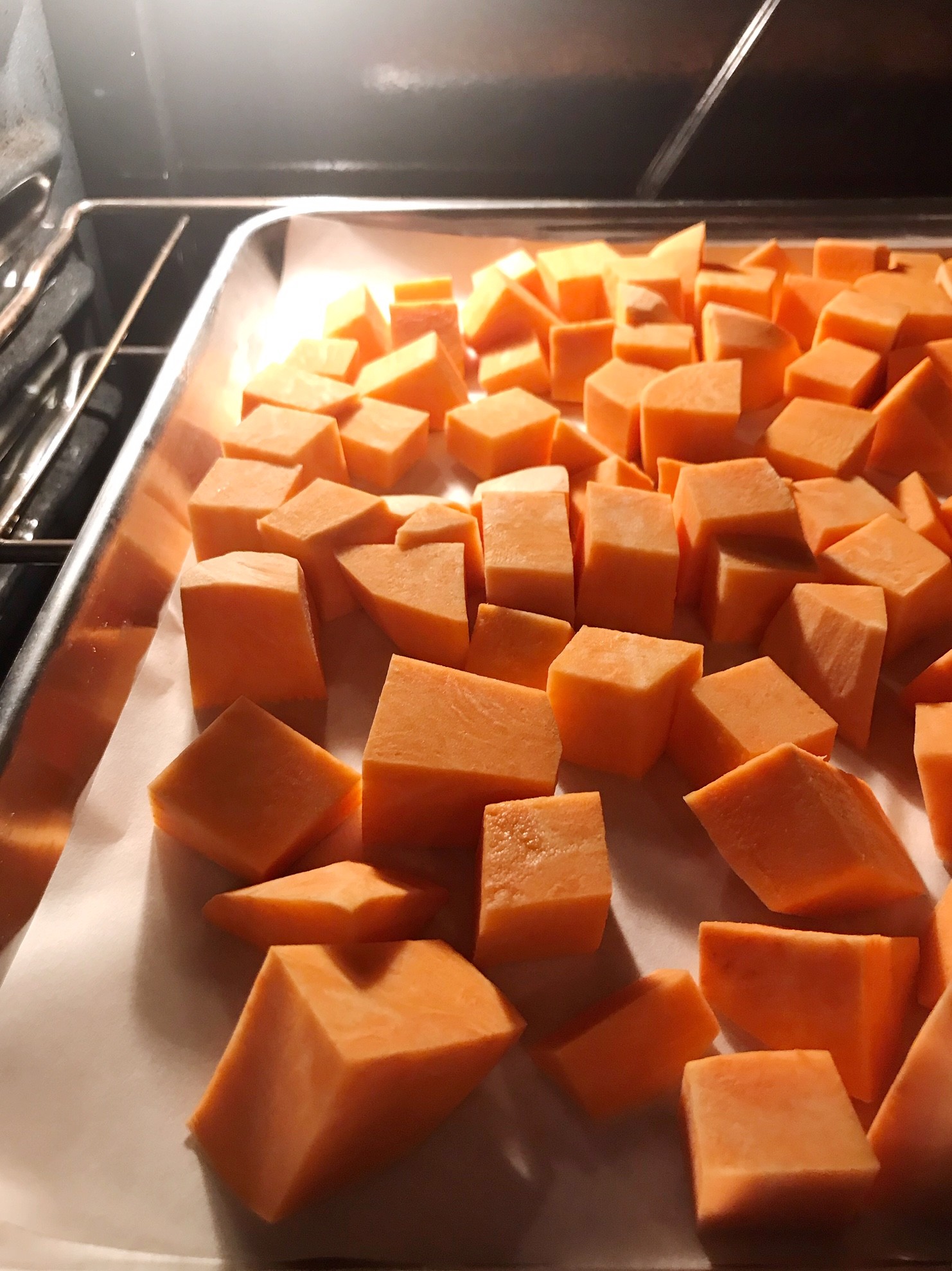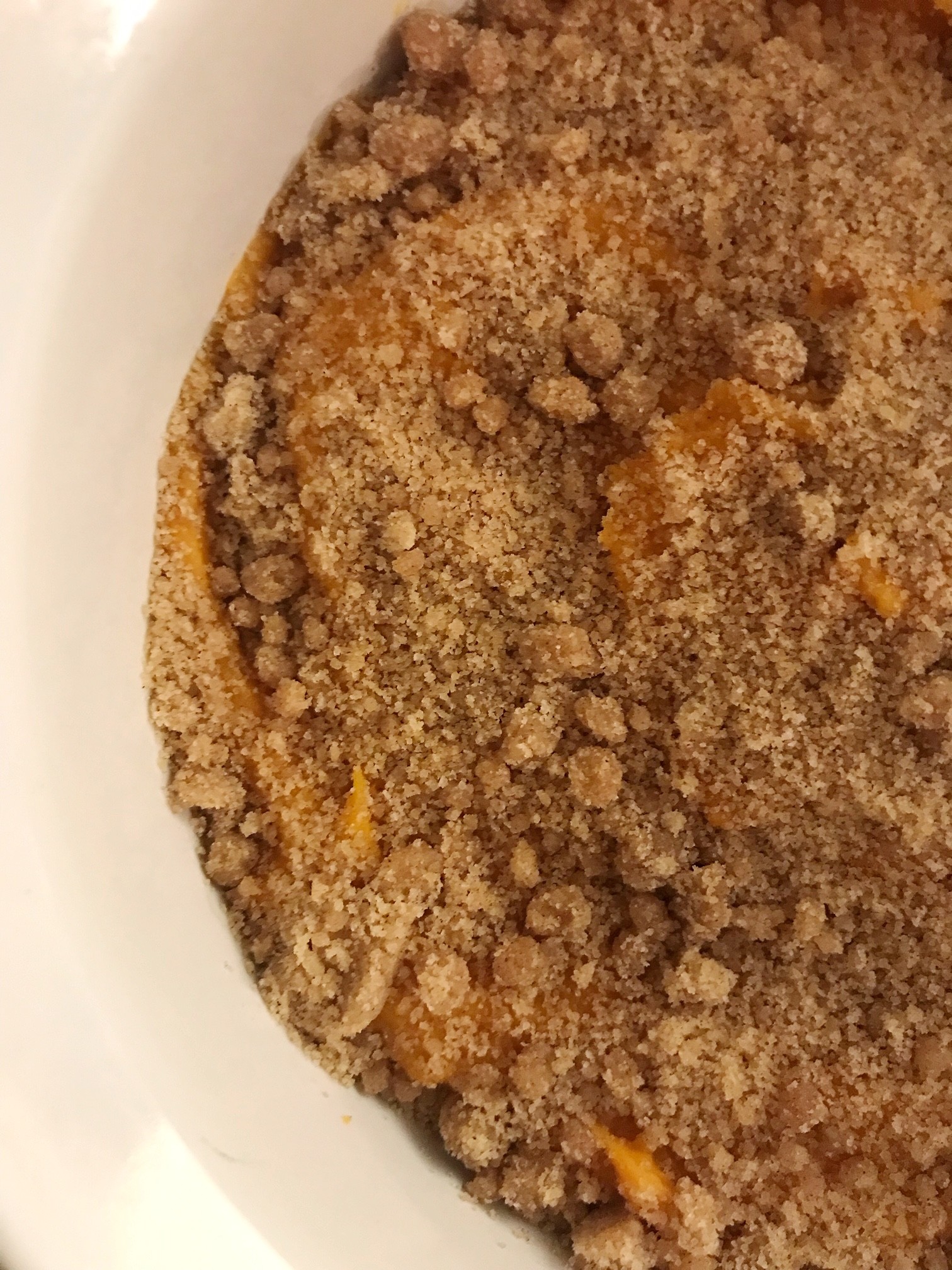 Ingredients
2 lbs sweet potatoes
1/4 cup brown sugar
1/4 cup butter, melted
1/4 cup cream (or whole milk)
1/4 tsp ground cinnamon
1 tsp vanilla extract
pinch of salt
1 egg
for the topping:
1/4 cup brown sugar
1/4 cup flour
1/4 tsp ground cinnamon
2 tbsp butter, melted
1-2 cups miniature marshmallows
Directions
Preheat the oven to 400 degrees.
Peel the sweet potatoes, cut into 1 inch cubes, and spread evenly on a baking sheet lined with parchment. Bake in the preheated oven until tender, about 35-40 minutes.
In a high-powered blender (or a large bowl with a hand mixer), blend together the potatoes, brown sugar, melted butter, cream, cinnamon, and vanilla until completely smooth. Let cool slightly.
Add the egg and blend again until well combined (adding the egg when everything is still really hot will cause the egg to start cooking too soon).
Add the sweet potato mixture to an 8x8 casserole dish.
To make the topping, mix together the brown sugar, flour, cinnamon, and melted butter in a bowl. Keep mixing until everything is well combined and crumbly. Sprinkle the mixture evenly over the sweet potatoes.
Bake in the oven until heated through and the topping is golden, about 35-40 minutes.
Add the marshmallows on top (add as many as you like!) and return to the oven. Bake until the marshmallows are slightly puffy and browned, about 10 minutes.
Created by SouthernSavers.com
See more frugal recipes!