This post may contain affiliate links. Read our disclosure here.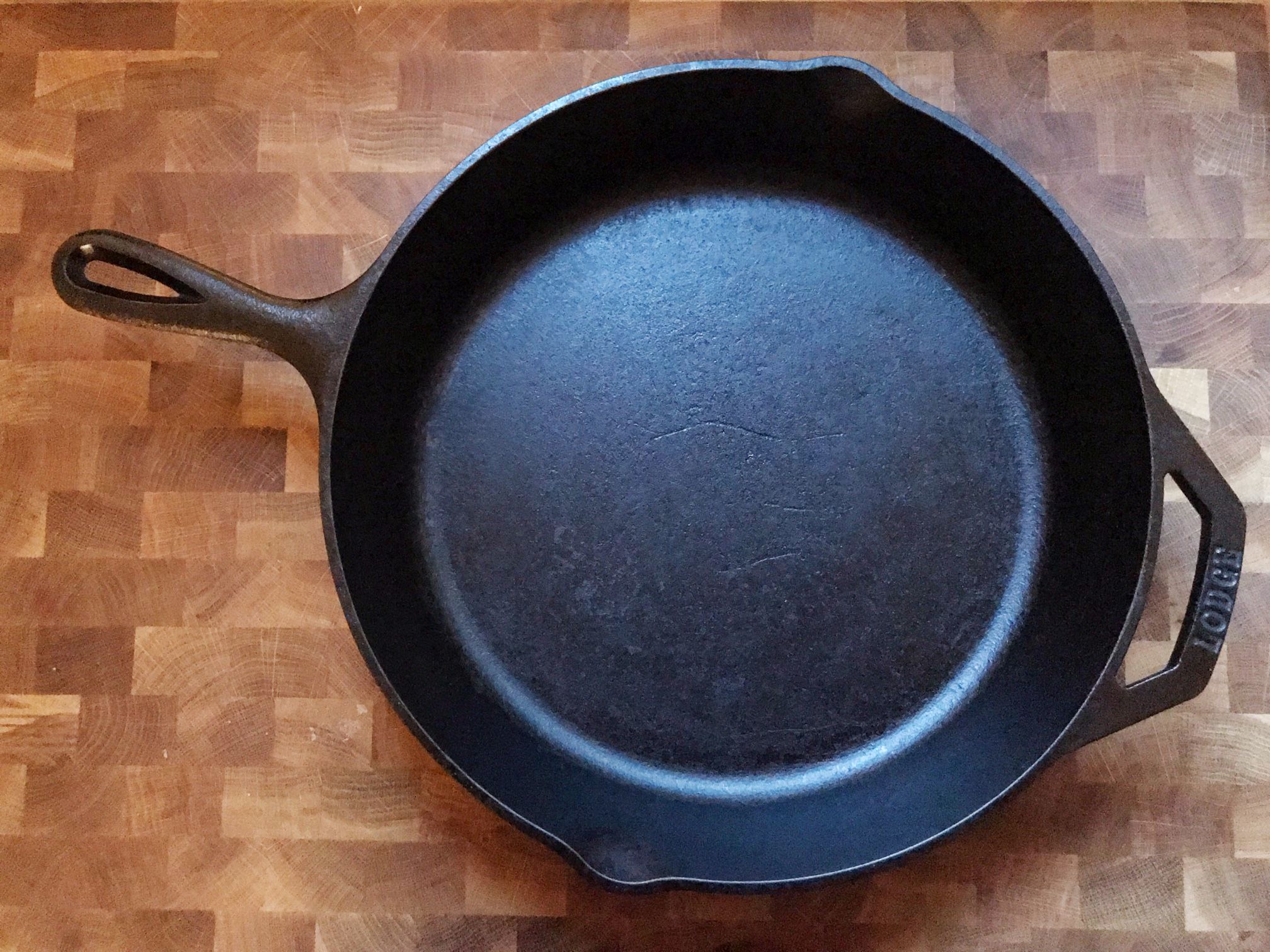 A cast iron skillet is a kitchen staple. Your grandma had one, her grandma had one, and, if you take care of it properly, your good cast iron skillet can last for years.
To get this to happen, you'll need to know how to clean your pan. Not only will it last a long time, getting a good seasoning on it will create a non-stick surface for eggs and steaks alike.
Note: Your cast iron skillet will become better seasoned every time you use it and clean it properly.
How to Clean a Cast Iron Skillet: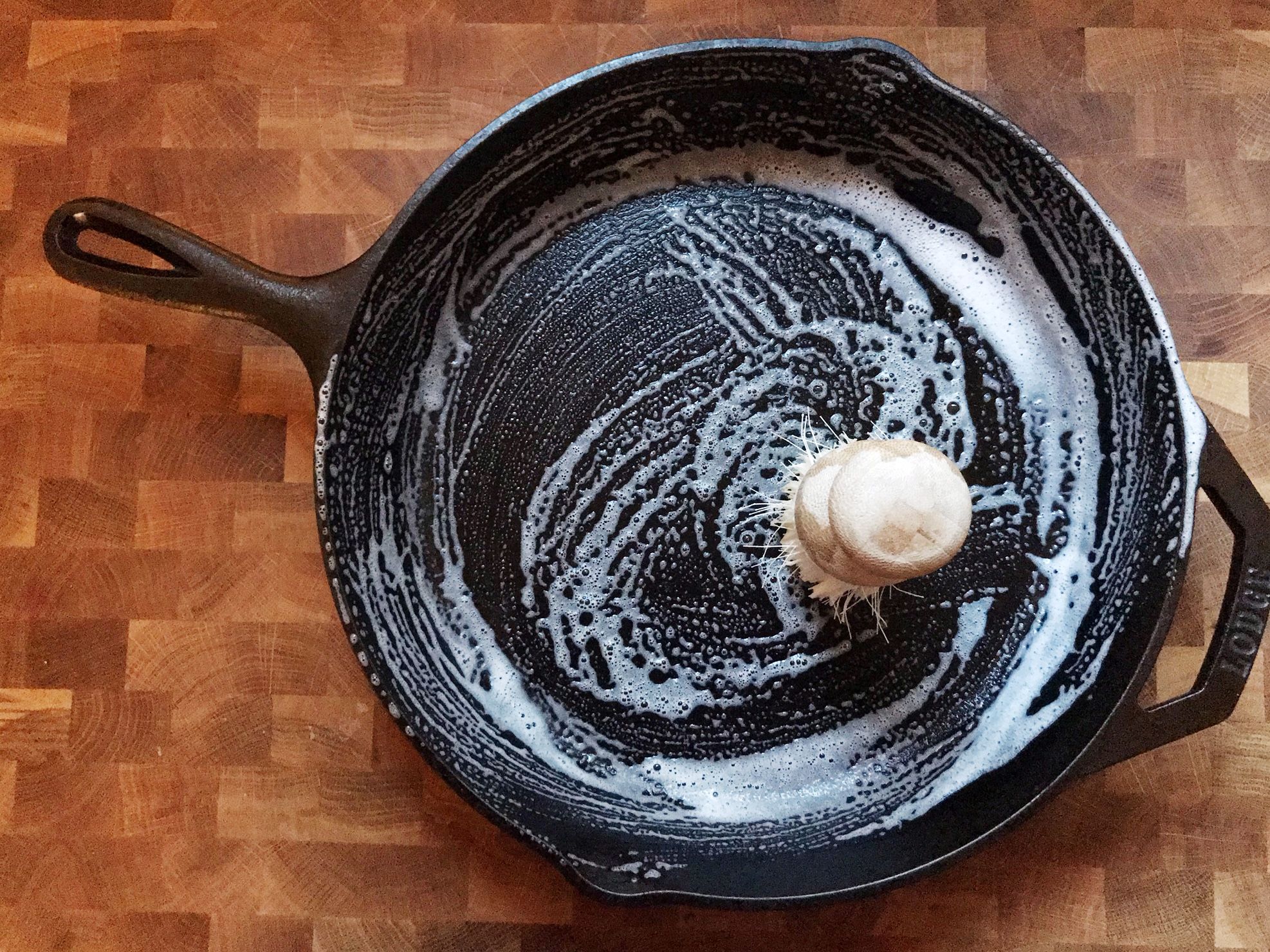 1. Wash your skillet with warm, soapy water to remove any leftover food or grease. Rinse thoroughly and dry with a paper towel (save the paper towel for later).
2. Place the skillet on an eye on your stove over medium heat. Let it sit for 3-4 minutes. This heat will allow any leftover droplets of water to dry up (these pans can rust and drying them up is important).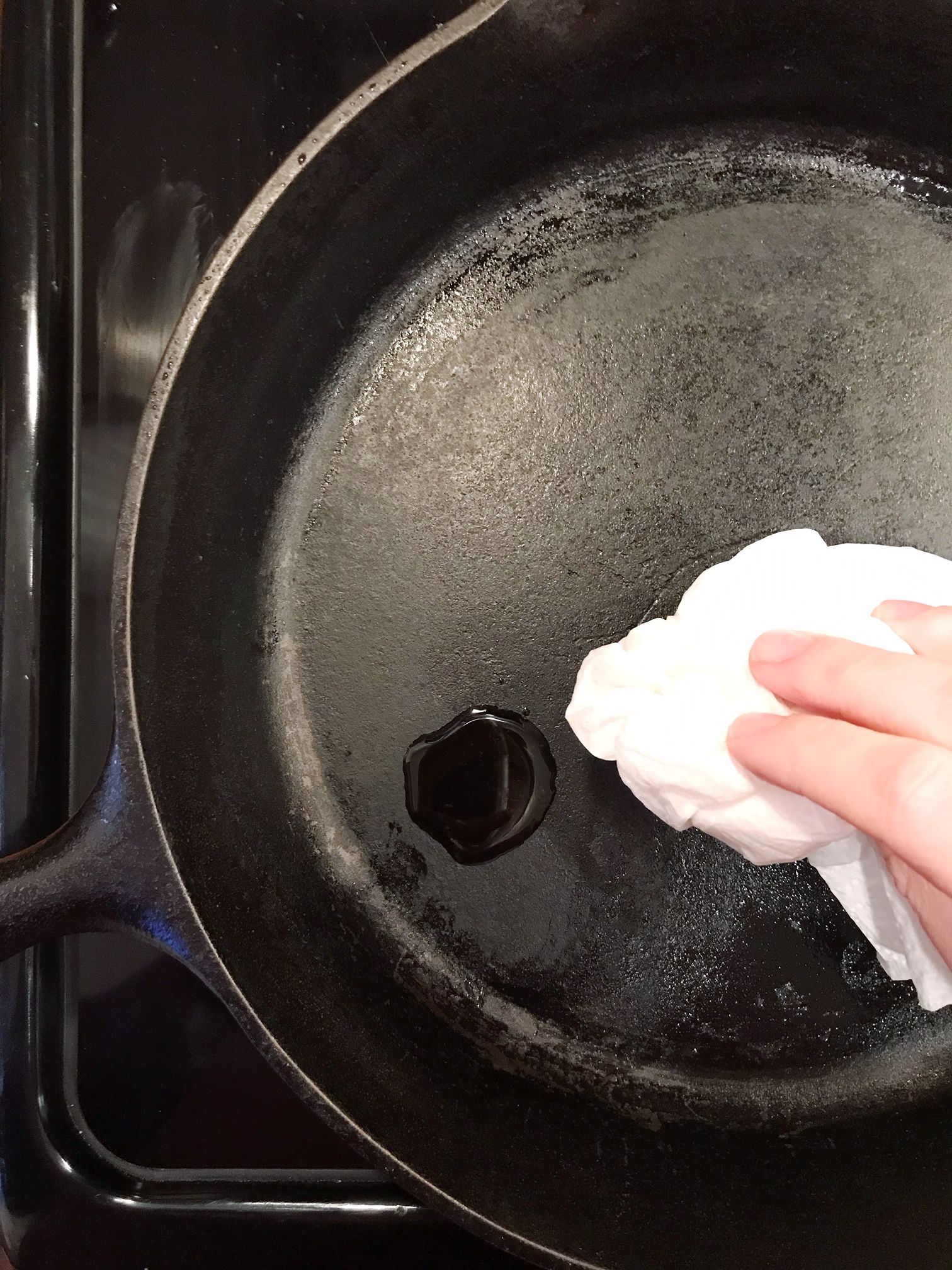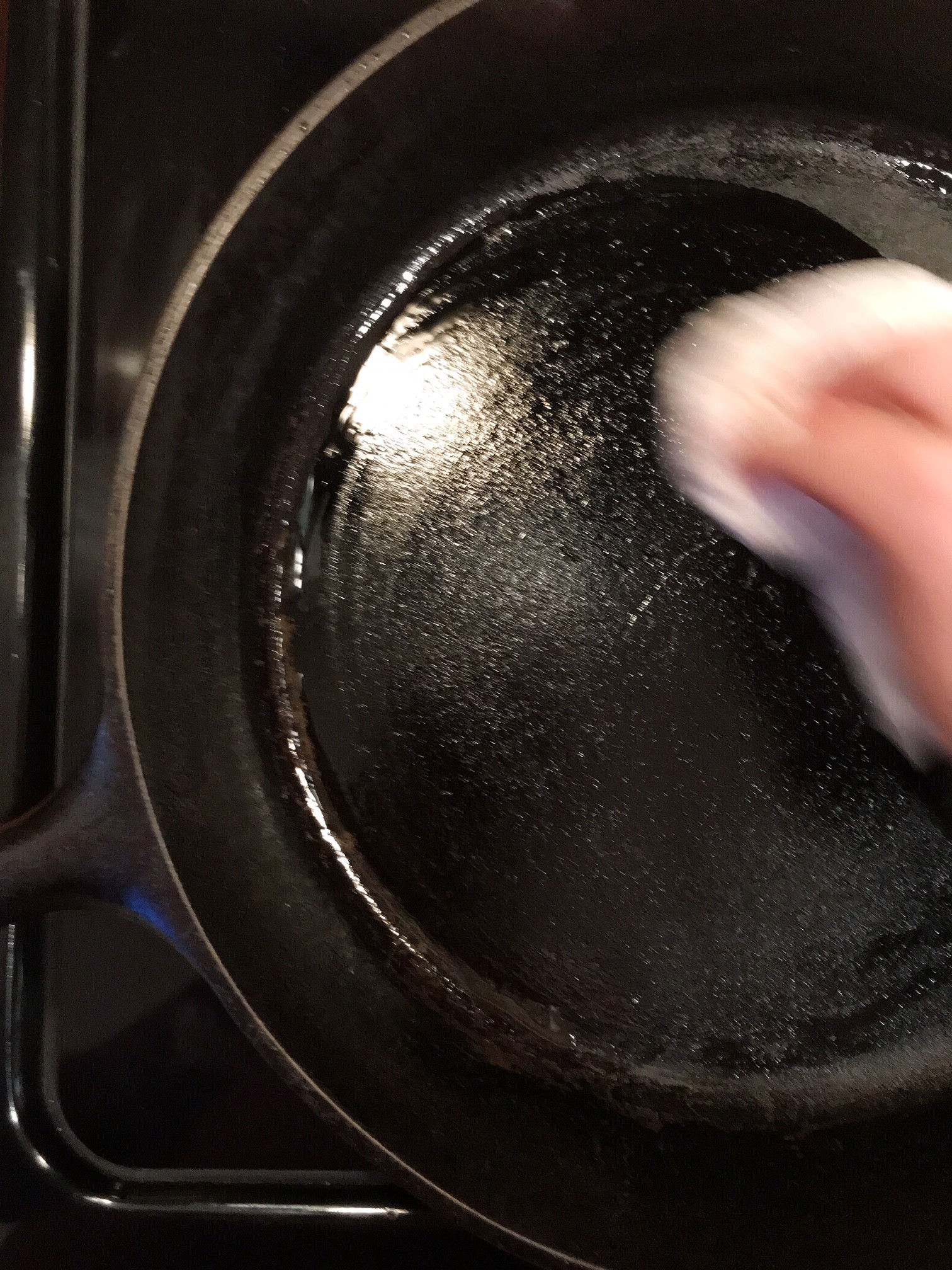 3. Once the pan is dry, add a small amount of vegetable oil (about 1 teaspoon) to the skillet and spread it around with the reserved paper towel. You really only need a very thin layer of oil spread over the surface. If you've put too much oil, try to get excess amounts out with the paper towel.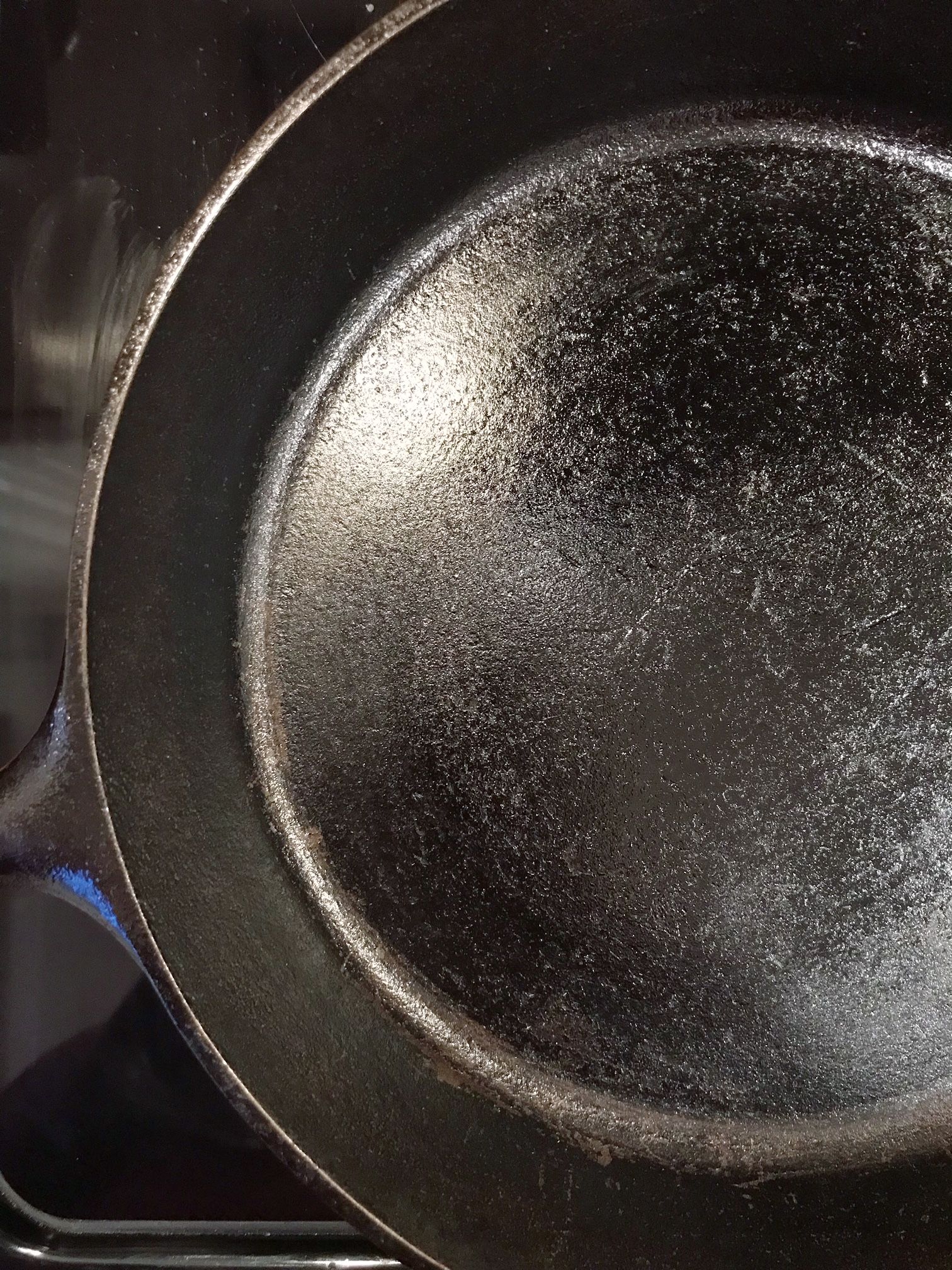 4. Keep it on the heat until the thin oil layer is heated and then remove it from the heat. This step keeps the oil layer from going rancid.
5. Once the pan has cooled, it can be stored.

See more frugal living ideas!