This post may contain affiliate links. Read our disclosure here.
Sometimes it's fun to try something new! In this case, it's gluten-free and vegan molasses cookies. That means there's no gluten (obviously), but also no butter or eggs.
This is not how I usually bake, so it seemed a little strange at first, but it came out really well!
Notes:
-Instead of an egg, I used a chia egg. To make a chia egg, add 1 tablespoon of chia seeds and 2 1/2 tablespoons of water to a small cup. Stir and let it sit for 5 minutes until it's the consistency of a gel.
-The batter will feel sort of dry and crumbly, but it should be able to keep its shape when formed into a ball.
-When the cookies are baking, the ball shape will basically not change. When they come out of the oven, smash them down with a spatula until they're flat like a cookie. I almost called these cookies Molasses Smash Cookies (but I'm not sure if that's actually a thing…).
-Let the cookies cool before eating them! When they're warm you may think that you did something wrong. The longer they sit, the more chewy and yummy they become!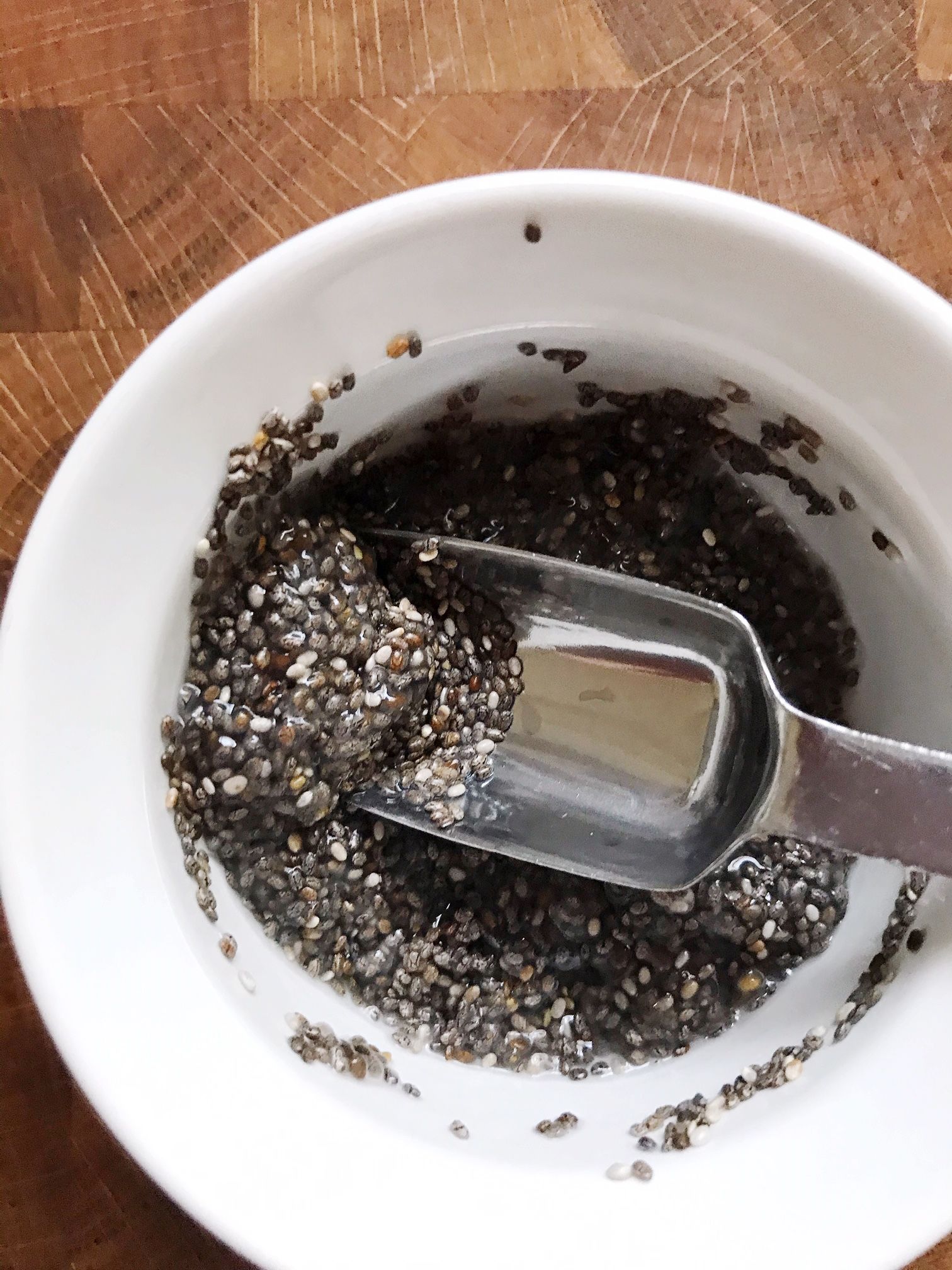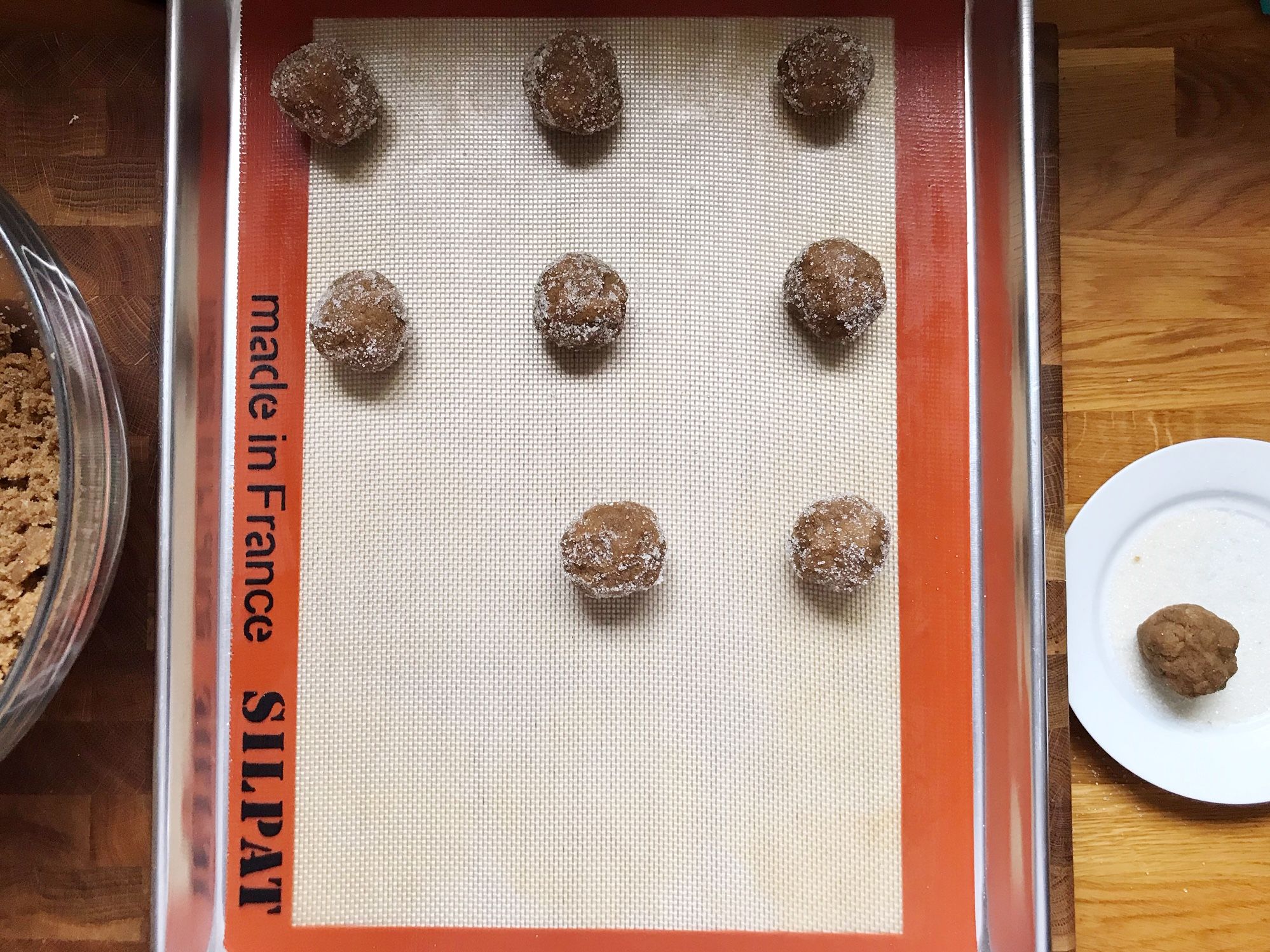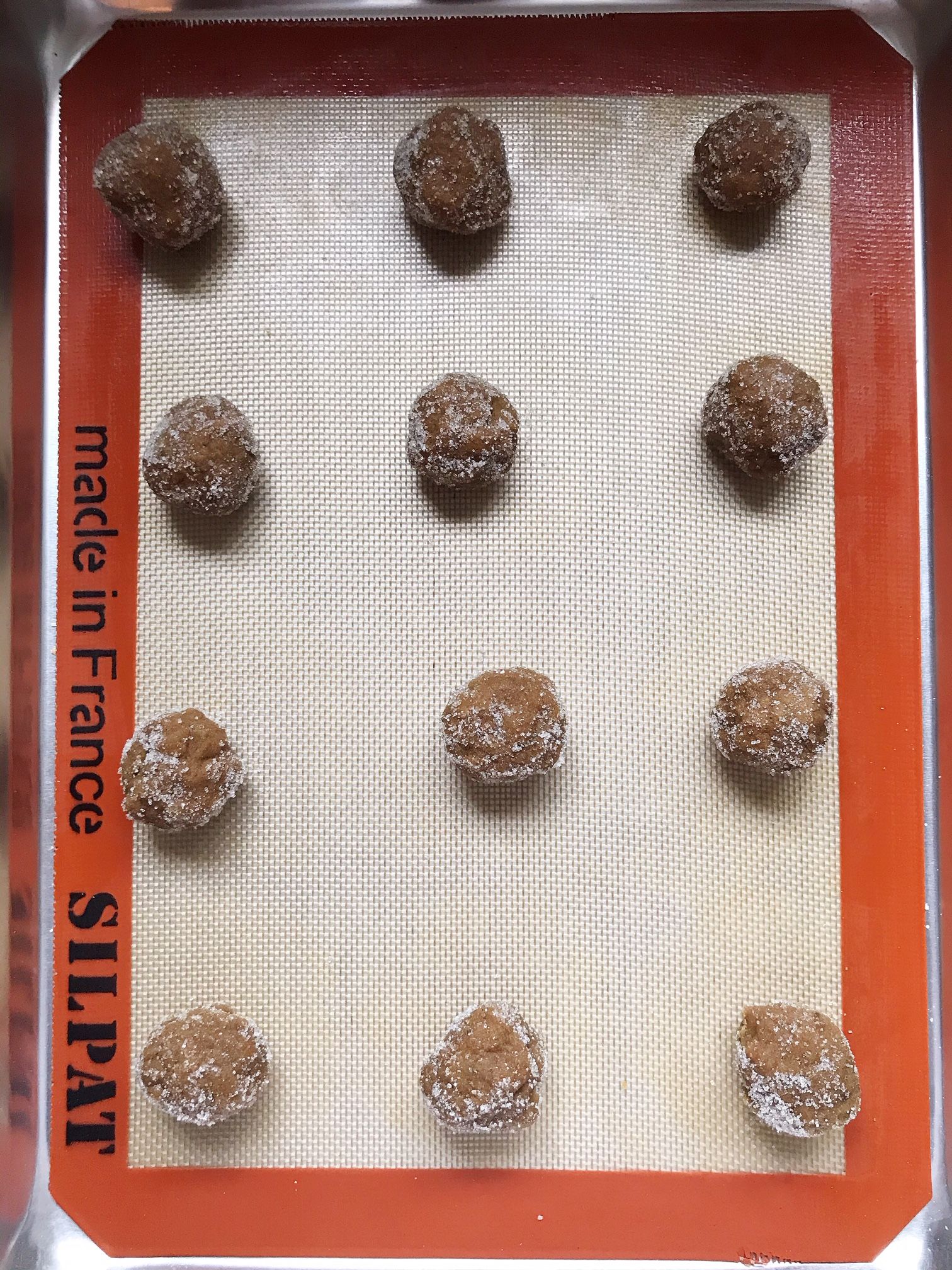 Gluten-Free & Vegan Molasses Cookies
Ingredients
2 cups gluten-free all-purpose flour blend
1 1/2 tsp baking soda
1/2 tsp salt
1 tsp ground cinnamon
1/2 tsp ground cloves
1/2 tsp ground ginger
1/2 cup packed brown sugar
8 tbsp coconut oil, melted
6 tbsp molasses
1 chia egg (see notes for instructions)
3 tbsp sugar
Directions
Preheat the oven to 350 degrees.
In a medium-sized bowl, mix together the flour, baking soda, salt, cinnamon, cloves, and ginger.
In a large bowl, mix together the brown sugar, coconut oil, molasses, and chia egg. Stir until well combined.
Add the dry ingredients to the wet ingredients and stir until well combined (it may be easier to use your hands to mix).
Roll the cookie dough into balls (about 2 tbsp each), roll each ball in the sugar, and place evenly spaced on a lined cookie sheet.
Bake for 9-10 minutes until fragrant and no longer wet looking.
When the cookies come out of the oven, smash them with the back of a spatula until they look like cookies. Allow to cool before eating.
Created by SouthernSavers.com
See more frugal recipes!