This post may contain affiliate links. Read our disclosure here.
We hit CVS today for the top deals this week and I shared it in a Facebook live earlier.  You can watch the video above to catch all the deals.
Here's the breakdown of what we bought and the coupons I used.  Keep in mind that store coupons vary for everyone, so you need to log into your CVS account and see what offers are there for you.  I am paperless in CVS so all my ECB's and coupons are loaded into my account and come off automatically at the register (I highly recommend you do the same thing).
Add these and any other deals this week to your shopping list.
I split everything into three transactions so that we weren't paying a ton out of pocket: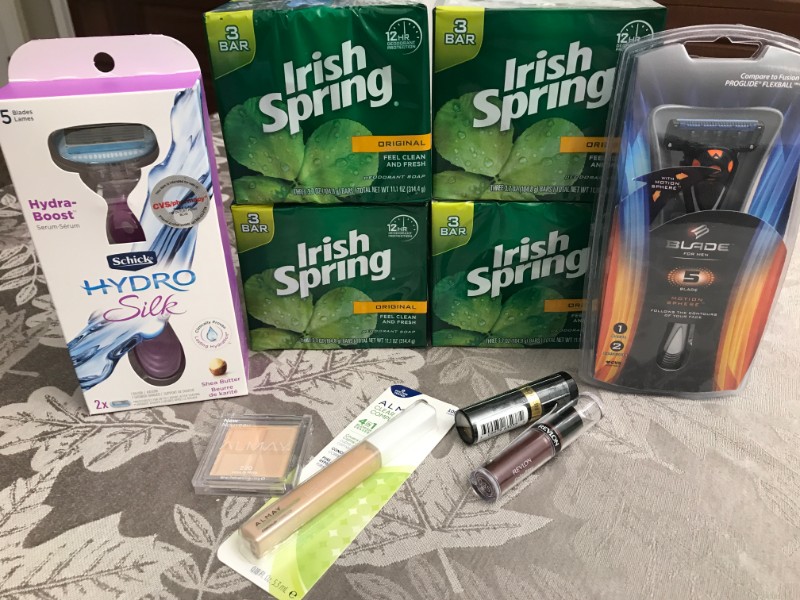 Transaction #1
Buy:
(1) Revlon All Day Lip Gloss, $11.48
(1) Revlon Lipstick, $8.99
(1) Almay Concealer, $9.49
(1) Almay Eye Shadow, $6.99
(1) Schick Hydro Silk Razor, $9.99
(1) CVS Blade Razor, $4.99
(4) Irish Spring Bar Soap, 3 ct., $2.50
Use:
-$4 off $15 in Cosmetics, CVS Coupon
-$5 off $20 in Revlon, CVS Coupon
-$3 off $10 in Almay, CVS Coupon
-$3 off $12 in Shave, CVS Coupon
-$3 off $10 in Body Wash or Bar Soap, CVS Coupon
(2) -$2 off Revlon lip product, SS 01/06
-$2 off Almay eye product, SS 01/06
-$3 off Almay face product, SS 01/06
-$4 off Schick Men's or Women's Razor or Refill, excl razors, CVS eCoupon
-$30 in ECB from last week
Total Due: 93¢
Got Back:  $24 ECB ($5, $5, $4, $4, $6)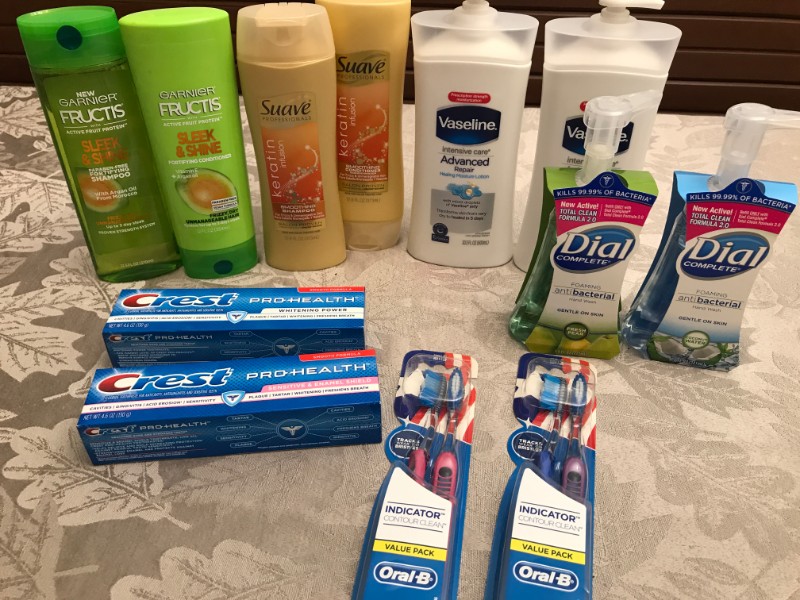 Transaction #2
Buy:
(2) Vaseline Intensive Repair Lotion, 20.3 oz, B1G1 50% off at $7.99
(2) Oral-B Indicator, 2 ct., $5.19
(2) Crest Pro-Health Toothpaste, $3
(2) Garnier Fructis Hair Care, 12.6 oz, 2 for $7
(2) Suave Hair Care, 12.5 oz, 2 for $6
(2) Dial Complete Foaming Hand Wash, $2
Use:
-$2.25 off $10 in Lotion, CVS Coupon
-$4 off $14 in Crest or Oral-B, CVS Coupon
-$2.25 off $10 in Hair Care, CVS Coupon
-$2/2 Garnier Fructis, CVS Coupon (from last week)
-$1 off Crest Toothpaste 3 oz+, CVS eCoupon
-$1 off Oral-B Toothbrush, CVS eCoupon
(2) -$2 off Vaseline hand and body lotion 6.8 oz+, limit (2) like coupons, RMN 01/06
(2) -$1 off Suave Professionals wash and care item, RMN 01/06
-$3/2 Garnier Fructis shampoo, conditioner, treatment, or styling item, RMN 01/06
-$1.50/2 Dial Complete Foaming hand wash pumps printable
-$20 ECB
Total Due: $2.36
Get Back: $19 ECB ($4, $6, $4, $3, $2)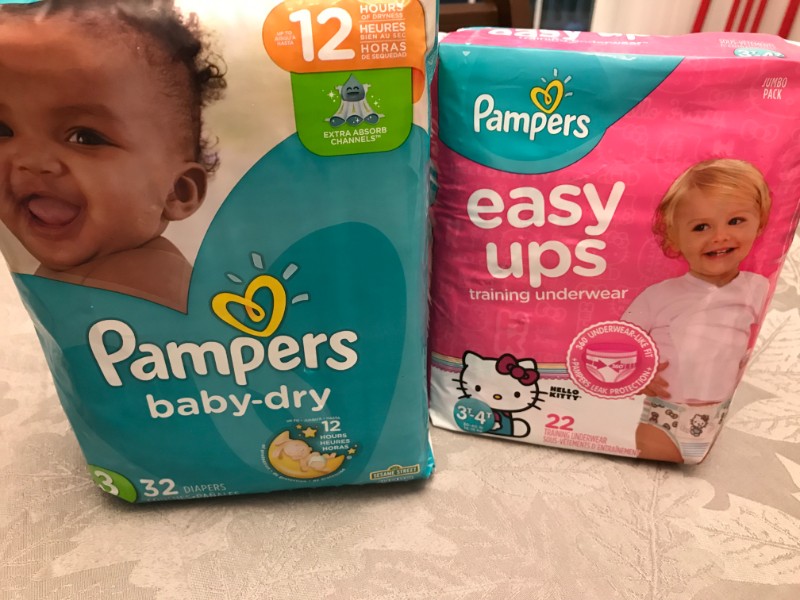 Transaction #3
Buy:
(1) Pampers Easy Ups, jumbo pk., $10
(1) Pampers Diaper, jumbo pk., $10
Use:
-$3 off $15 Diapers, CVS Coupon
-$3 off Pampers Easy Ups, CVS eCoupon
-$2 off Pampers Diapers, CVS eCoupon
-$12 ECB
Total Due: nothing
Get Back: $5 ECB
Total ECB Remaining: $16 + $3 in Beauty Rewards
Total Spent: $3.29
Total Value Purchased: $160.46