This post may contain affiliate links. Read our disclosure here.
Whenever I meet people who are getting started with budgeting or who have fallen off the budgeting wagon, the conversation on how to get back on track usually gets to groceries pretty quickly. I think that's because groceries are an area of our budget that can vary a lot depending on our habits and desires.
You can't do much to change your electric bill in the summer, but you can find ways to lower how much you're spending on groceries!!
The question always comes to, "How much SHOULD I spend on groceries?" Most people have a sense that they're spending more now than they did a year ago or even three years ago. If you feel that way, you're not crazy. The USDA reports that food spending went up 11.4 percent from 2021 to 2022. Usually, inflation is about 2 percent from year to year, so that was a huge jump from one year to the next and all of us felt it in our wallets.
In practical terms, If you spent $1000 a month on groceries in 2021, then in 2022, you'd likely be spending more than $1100 a month. That's an increase of almost $1,200 over the course of a year on food you need to live. (To see more, you can check out this report on food prices.)
How Much Should You Spend on Groceries?
So let's dive in and see if we can get a satisfactory answer to the question: "How much should you spend on groceries?"
For the purposes of all the calculators and charts that are on the Internet, I'm going to use a family of 5: Mom (age 40), Dad (age 40), a teenage boy (age 15), an elementary aged kid (age 8), and a toddler (age 3). Based on these individuals, the following sites and calculators give the following projections for how much that family should expect to spend on groceries each month.
If you average these four calculators, that works out to about $1100 a month (or about $275 a week) for this imaginary family of 5. Whether you like it or not, that's likely a pretty realistic guess for how much a family of this size might plan to spend per month.We're going to use this imaginary family and their projected spending to help you figure out how much you should spend on groceries!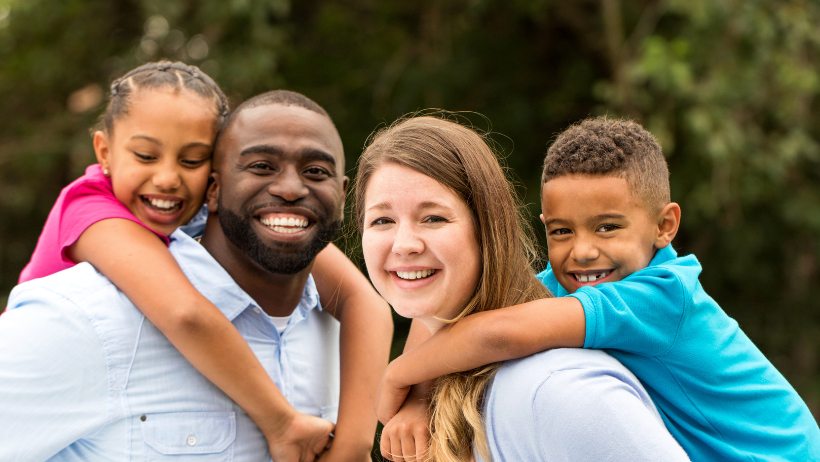 First, how many people are in your family?
In the past, I remember that planning to spend $100/month per person on groceries was a good rule of thumb. That may have been true 5-10 years ago, but based on the calculators above, it seems like $200/person per month might be a better rule of thumb.
Of course, this number could vary based on where you live, what your diet involves, and how old the people in your family are. But this seems like a good place to start. A family of 5 spending $500/month on groceries is probably not going to be feasible in today's numbers; at the same time, if you are a family of 5 spending $1500/month on groceries, you probably have some room for that to go down!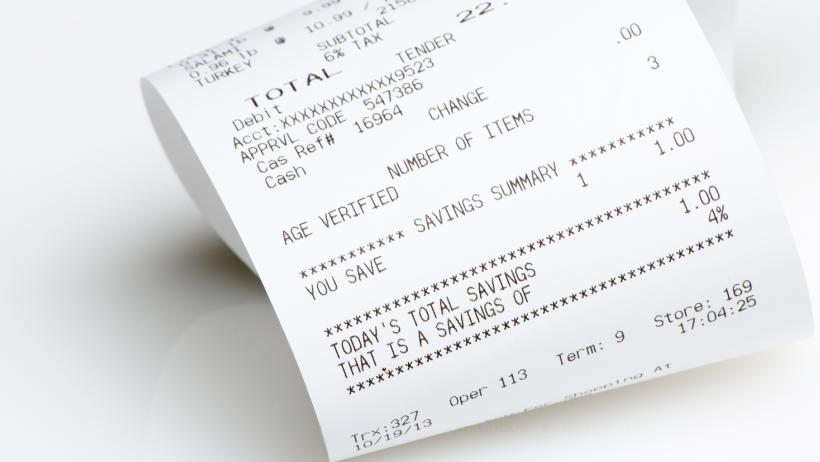 Second, how much have I been spending on groceries?
This is another question to consider before you start making a plan for going forward. Even if you haven't been tracking your spending intentionally, thanks to the digital world we live in, most of it is probably accessible to you. Check your bank account, run a report for the last 30 days, and pull out any spending that is likely grocery spending. If you shop with your debit or credit card, many stores will automatically save your purchase history. You can access it on their website or on their app. You may even have grocery receipts in your e-mail for curbside pickups or grocery delivery.
Use a spreadsheet or a pen and paper to note all of the spending on groceries you've done in the past 30 days. Then ask yourself, "Am I OK with this amount?" Compare it to the ballpark amount we gave— $200/person/month. If it is wildly different, then that's a good sign that there is room for improvement. If it's pretty close, then there may will be ways to cut back.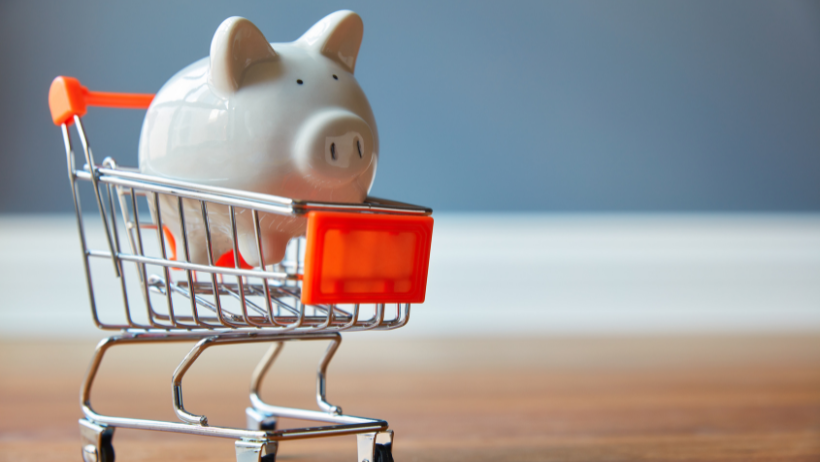 Third, what if the amount I need to spend on groceries is more than my budget can handle?
Are there other areas of your spending that you can cut back on? While most of us have come to rely on various things like Netflix or Spotify Premium, those things are not as important as food. Would an extra $50 a month help your budget, or even an extra $100? The convenience of streaming services is not as valuable as not having to be so anxious about how to put food on your table.
Negotiating with utility companies is another option. There are often ways to get your bill reduced if you just make a phone call. Again, this isn't going to net you a thousand dollars, but even just an extra $100/month could make a big difference.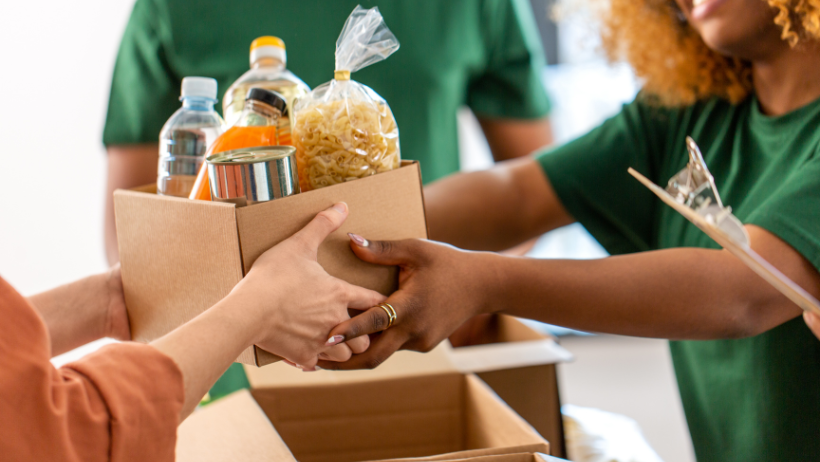 Finally, I want to address a very real question: What if I truly don't have that much money to spend on groceries?
Sometimes, financial hardship is not a result of spending too much but rather a result of just not making enough money. If this is the case for you, some options when you're really struggling are to:
1) find a side hustle you can do to help boost your grocery budget
2) look for nearby food pantries or churches who offer food to those in need
3) apply for food stamps or WIC if you or your children qualify
4) barter for food you need
My final encouragement for those of you who carry the load of planning, preparing, and buying food for your family is to keep trying. Meal planning, grocery shopping, and cooking are all huge responsibilities, and what you're doing is important!
If you want to share how much you spend and include your family size/ages, please let us know in the comments!