This post may contain affiliate links. Read our disclosure here.
When we got married, one of our gifts was a little rice cooker. I'm a minimalist in the kitchen, so I wasn't sure why I needed a one-use appliance. But I also had never cooked rice on the stove top, so I decided to cook rice in the rice cooker. One use won me over because there was no timer needed and I didn't have to worry about it overcooking or the rice sticking to the bottom or burning. That rice cooker eventually died, and we got a new one, because by that point it was essential to my life in the kitchen.
Then I got an Instant Pot, and while it had a rice cooker function on it, I wasn't convinced. But then the second rice cooker died (we eat a lot of rice), and I decided to learn how to cook rice in the Instant Pot. To my relief, it's just as easy as the rice cooker, and now I have one less appliance taking up room on my shelves, since the Instant Pot has many other uses as well.
If you're new to Instant Pots, be sure to check out my Instant Pot beginners' guide!
Instant Pot Jasmine Rice
Rice in the Instant Pot is very simple! You only need two ingredients: rice and water. What is most important in this "recipe" is the process. You need to follow these directions exactly in order to get perfect Instant Pot jasmine rice!
A quick note on rice: I use jasmine rice in almost all of my cooking because my family just prefers it. It's more expensive than standard white rice, but not that much more, and I buy it in bulk.
The first step is to rinse your rice. This really does make a difference, and while your rice will be OK without doing it, I still highly recommend it. I rinse my rice in the mesh basket that goes in my Instant Pot, but you can use any strainer or colander. You just want to rinse it until the water runs clear. I usually measure 1.5-2 cups of uncooked rice when I make it.
Then put the rinsed rice in the Instant Pot and add the same amount of water (so for 1.5 cups of uncooked rice, I add 1.5 cups of water). This is a different ratio than when cook on the stove or with a rice cooker. Even in my old rice cooker, you added double the amount of water for rice. The Instant Pot is a closed system so there is no evaporation, so if you add too much water it will just be watery rice, which no one wants.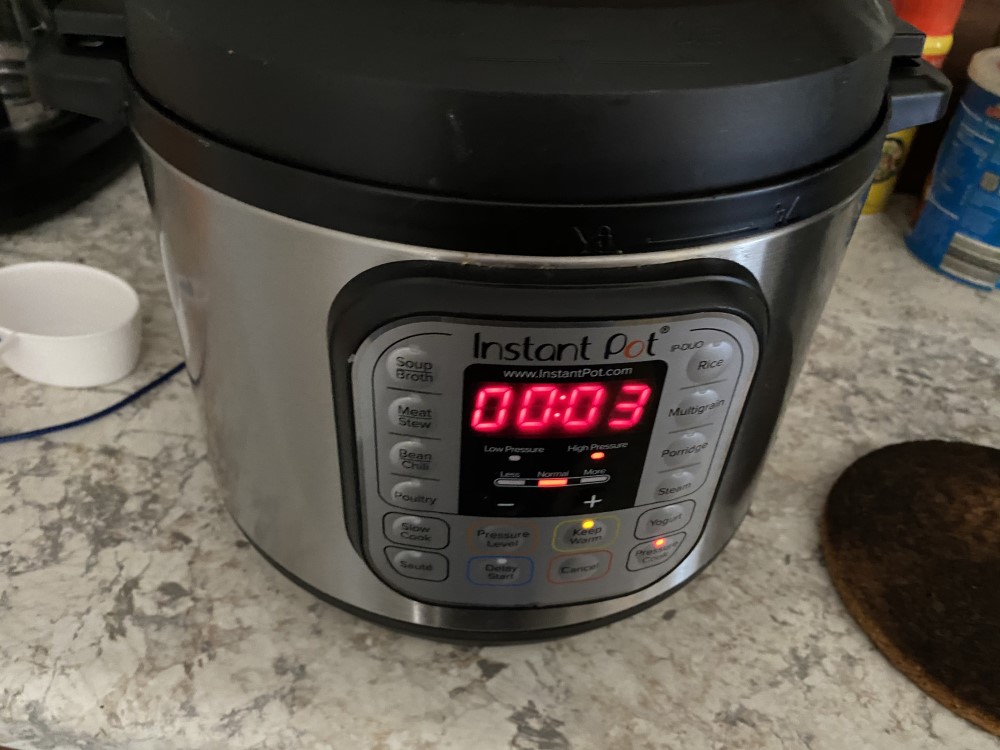 Put the lid on and make sure the pressure valve is in the right place, then set it to cook for 3 minutes. Yep, 3 minutes! I didn't believe it the first time and cooked it for 5 minutes instead, and I regretted it. Three minutes is the perfect amount of time for perfect rice.
Once it's done cooking, you're going to want to leave it in the Instant Pot without messing with it for at least 10 minutes. This is about as much time as it takes for all the pressure to naturally release and make it safe to open the lid.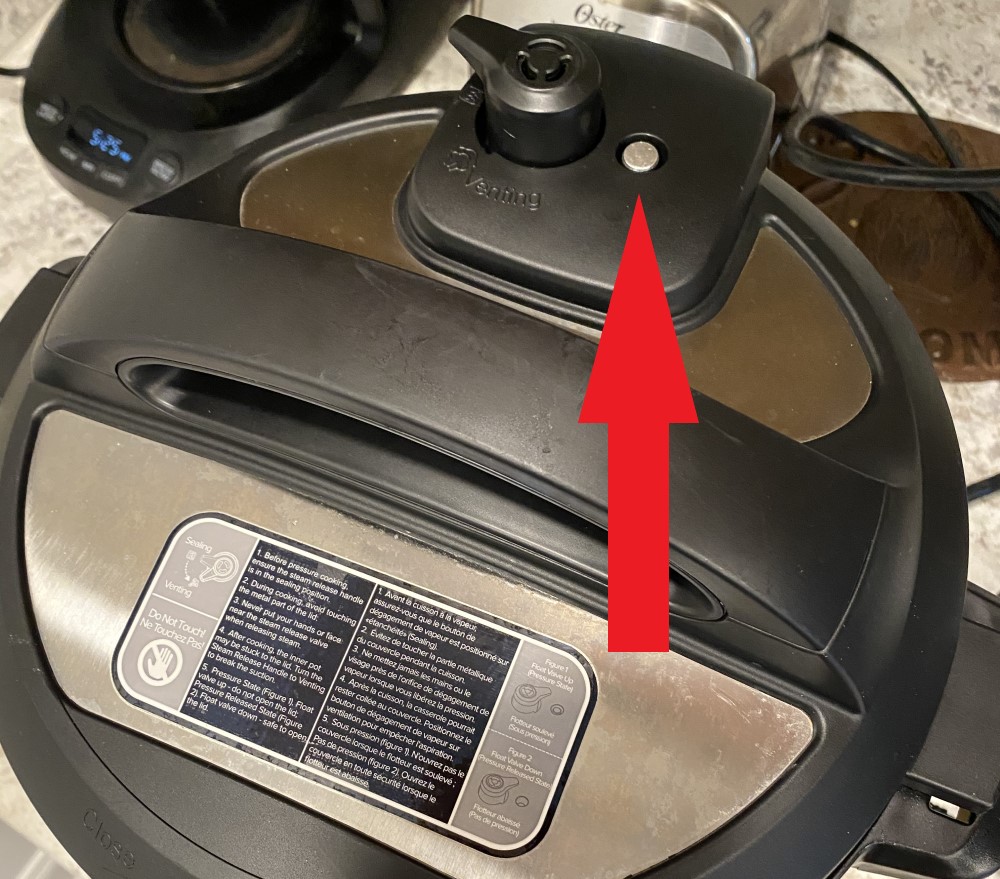 In case you need a refresher, the picture above is what it looks like when the pressure is still high inside, even when it's done cooking. You don't ever want to open it when the pressure is like this (and honestly, it's almost impossible to even if you try). You can manually release the pressure by moving the valve, but for the rice, you want to let it slowly release on its own.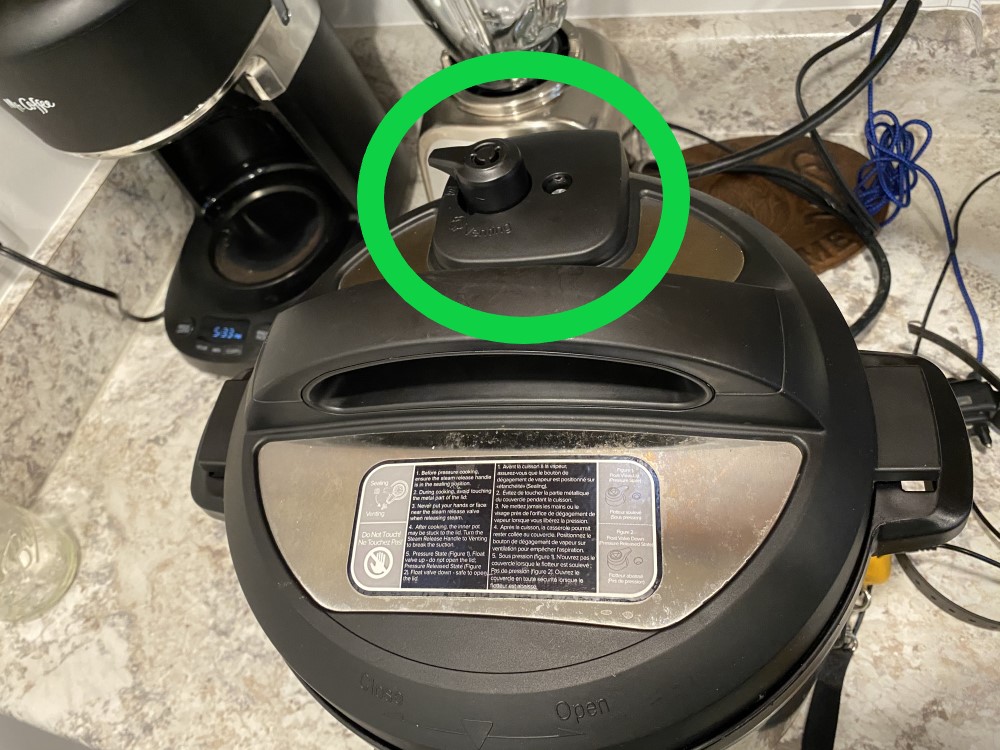 The picture above is when it's safe to open the lid. This usually takes about 10 minutes if you let it release on its own, but you can leave it longer. I once let it sit for about 45 minutes in the Instant Pot before we ate the rice, and it was totally fine.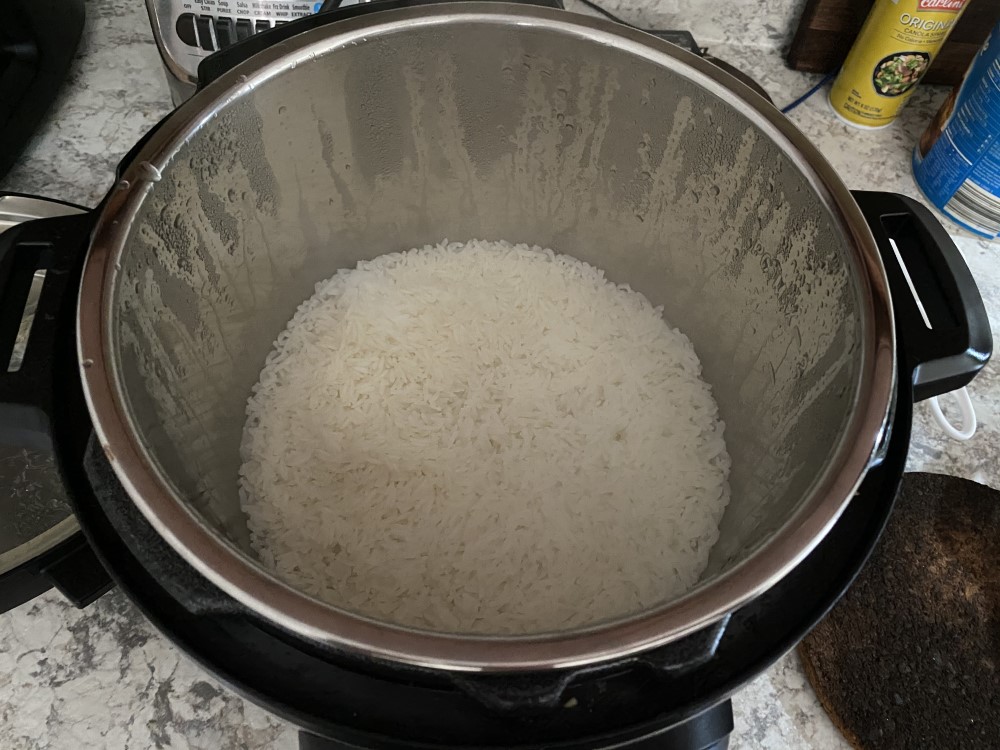 This is what your Instant Pot jasmine rice will look like when it's done.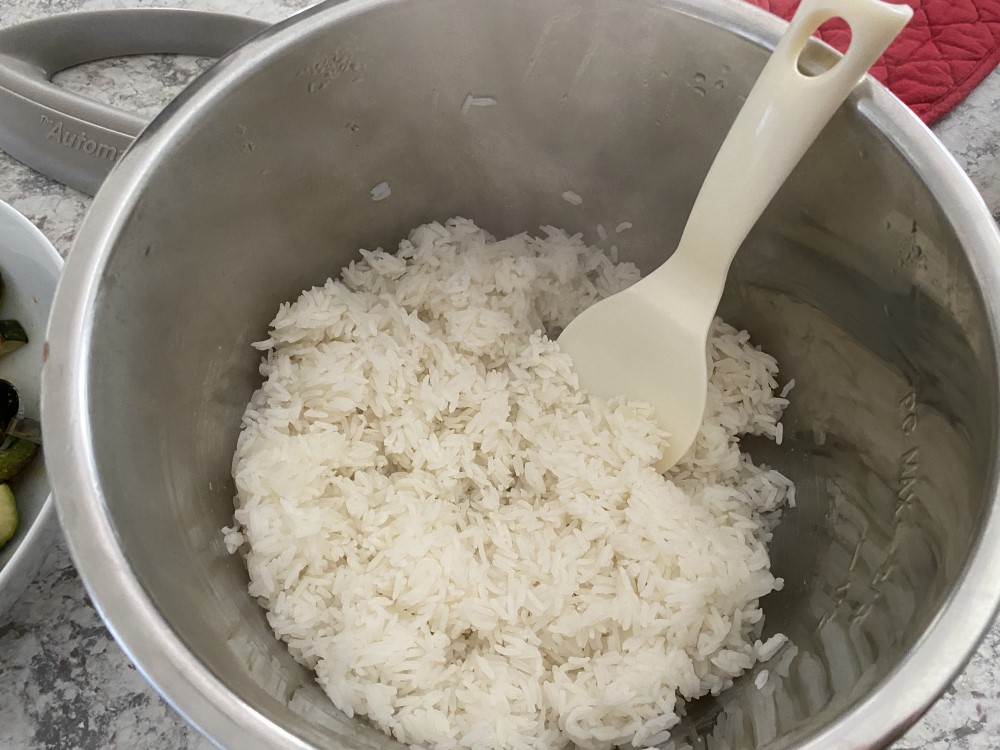 Fluff it up and you're ready to serve it with your dinner. I love serving this with chicken shawarma!
Ingredients
1.5 cups jasmine rice
1.5 cups water
Directions
Rinse the jasmine rice in a colander until the water runs clear.
Add the rice to the Instant Pot with equal parts water.
Put the lid on and set to cook for 3 minutes.
When the rice is done, let the Instant Pot naturally release the pressure for at least 10 minutes before serving.
Created by SouthernSavers.com