This post may contain affiliate links. Read our disclosure here.
Easter is on its way and you may be yearning to have a fun get-together! Have a better-than-ever Easter this year by hosting a picnic!
This year, folks may be trying to plan a family and friends gathering that is outdoors so you have room to spread out. The perfect thing about an Easter picnic is that it doesn't feel like a compromise! With the beautiful spring weather, it's like a special treat.
While planning your Easter picnic, you can go formal like an English garden party or super casual like a weekend barbecue. Read on for more ideas!
Easter Picnic Setup:
First, decide on your location. A backyard would be a great location with lots of privacy. Bring some folding tables and chairs, or even just spread out a blanket depending on how many will be gathering. You could do a mix of tables and blankets with the older folks sitting at the tables and kids and younger people on the blankets.
Adorable picnic blanket setup by Live, Love 'n Create

Nice table setup by A Couple Cooks
If you don't have a backyard or don't want to host a group, consider heading to a local park. Many local parks have picnic tables. Even better, you may be able to find one with an open air shelter. Go to your local parks website and see if they have a listing of locations with picnic tables or shelters.
Note: Some parks may require you to reserve the shelter in advance, so reach out to your local park beforehand. If they don't take reservations, consider the fact that it may already be in use so have a backup plan.

An open air shelter at a park in Richland County, South Carolina
Picnic Recipes:
Now that you have your location planned out, let's talk about food! That's really the best part, right? The meal could be simple – think grabbing takeout from a local restaurant (call ahead to make sure they'll be open). Or, you could personalize it by making your own food. There are many menu options like barbecue, brunch, simple lunches like subs and chips, and more.
I planned a sample menu below that incorporates traditional Easter foods in a picnic-friendly format.
Traditional Picnic-Friendly Easter Foods Menu: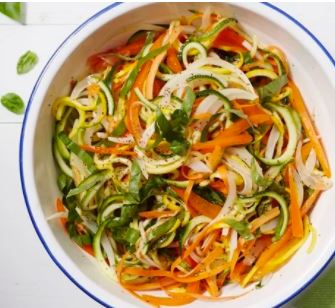 Summer Squash Slaw by Martha Stewart

Mayo-Free Deviled Eggs by Minimalist Baker
Quick Poppy Seed Mustard Ham Biscuits by Just a Pinch
Have you ever had these? They're delicious!

Crock Pot Mac and Cheese by Amanda's Cookin'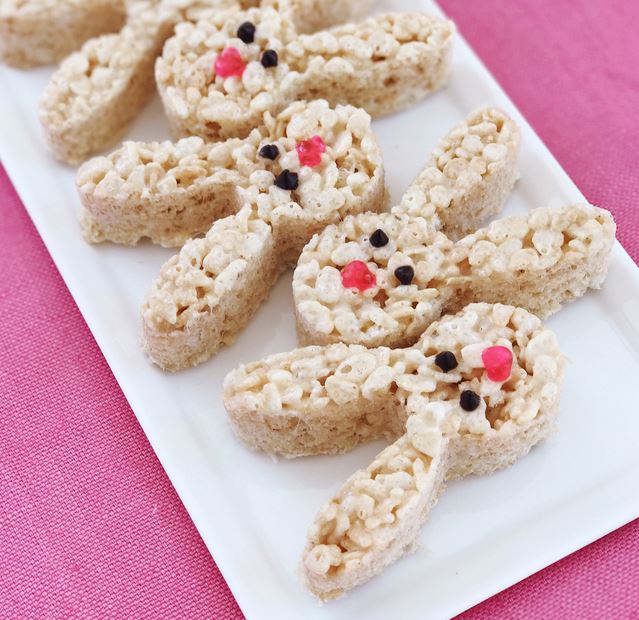 Krispy Bunny Treats by Domestikated Life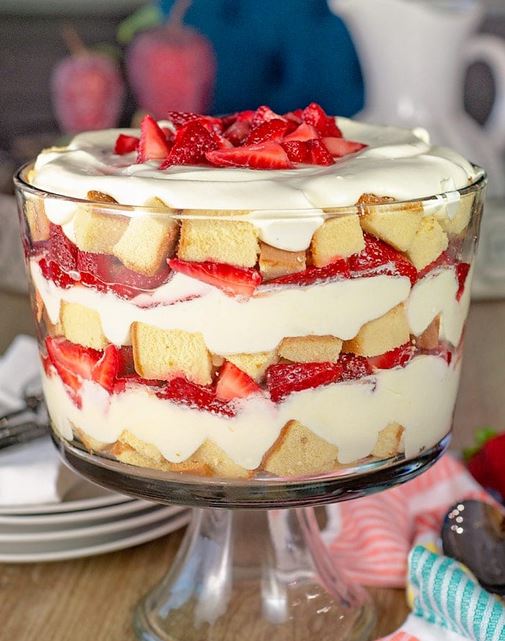 Easy Strawberry Trifle Cake by Scattered Thoughts of a Crafty Mom
This would be very picnic-friendly and adorable in mason jars!
Easter Outdoor Activities:
Who could have Easter without the quintessential egg hunt? Find the eggs and plan some more fun outdoor activities to round out your fabulous Easter picnic party!
Egg Hunt: The egg hunt is an absolute must! For alternatives, consider filling eggs with non-candy items like Lego pieces or coins. Some families with younger children like to "assign" each child a color so everyone gets an equal share of eggs. You could also fill the eggs with clues or a puzzle that everyone has to put together! There are tons of ideas to change-up this Easter favorite and make it last all afternoon!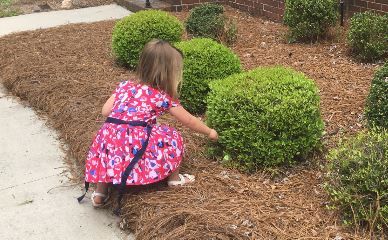 Egg Toss: Have pairs toss eggs back and forth. After each toss, one person in the pair takes a step back. See which pair can successfully toss the most rounds! You can do this with candy-filled plastic eggs, dyed Easter eggs or raw eggs for the brave! Maybe change out of your church clothes, first!
Lawn Games: Grab a badminton set, an outdoor bowling set, cornhole and more!
No matter how you plan it, your Easter celebration is bound to be a hit. How are you celebrating Easter this year?
See more frugal living ideas!