This post may contain affiliate links. Read our disclosure here.
We live in the South, where mason jars are everywhere. I remember when mason jars were used mostly for canning but then for a cup of sweet tea when all of the rest of the cups were dirty (before it drinking out of them was the trendy thing). Now we can't get enough of them, and I'm totally okay with that).  Aside from canning, here are four mason jar crafts that are my top four mason jar ideas!
Mason Jar Crafts: My Top 4 Mason Jar Ideas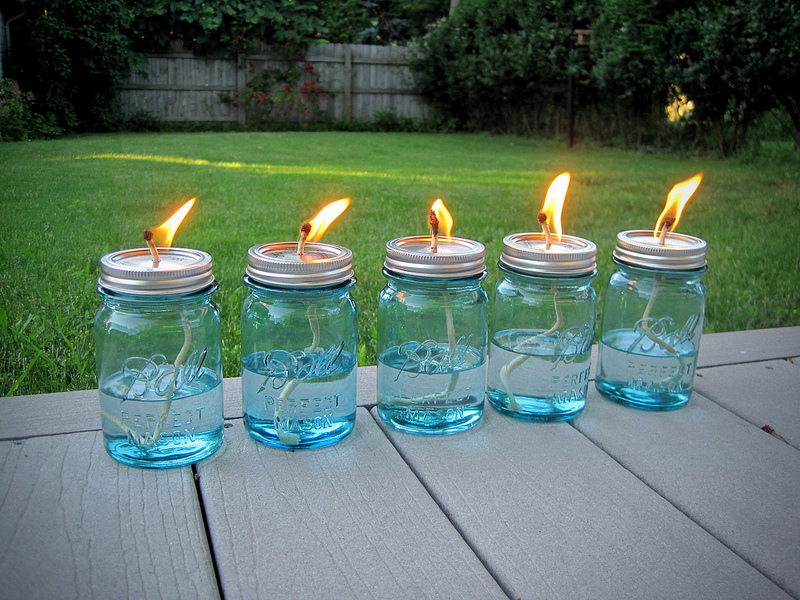 Here's what you'll need for this easy craft to keep mosquitos away in the summer!
· mason jar
· fiberglass wick
· lamp oil
· 10 drops pure citronella oil
This project looks very easy and it would be great for any outdoor event—cookouts, weddings, or just quiet summer nights on the porch.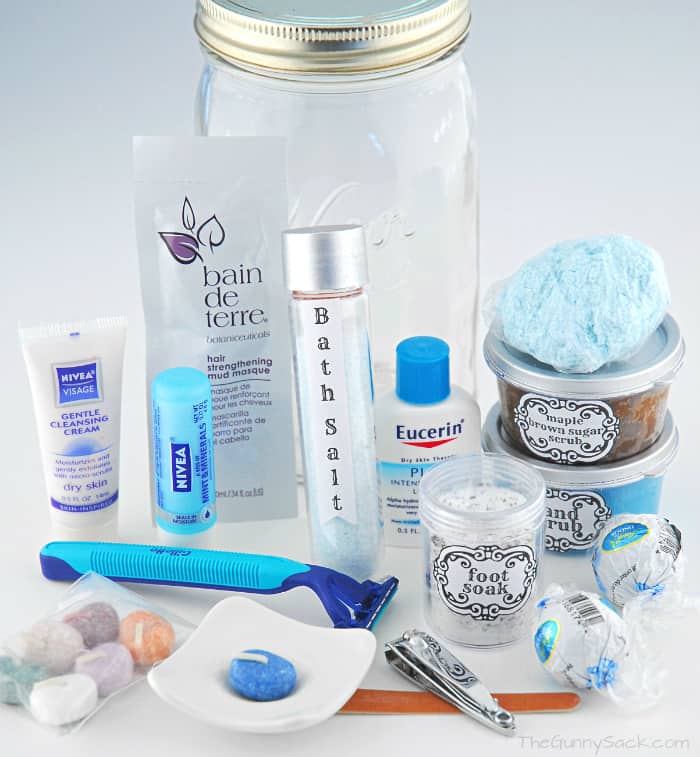 You can see more specific instructions at the website, but here are the basic things you need:
· mason jar
· printed label
· ribbon
· bath salts
· hair mask
· nail polish
· foot scrub
· candles
The Gunny Sack made this cute "Spa in a Jar" and I love the idea of giving it to new moms, on Mother's Day, or just giving it to a friend when you know they've had a long week. Gifts in a jar are a great option for an inexpensive gift that will mean a lot to the recipient.  You could also give a "date in a jar," "hot cocoa in a jar," or "cookie mix in a jar."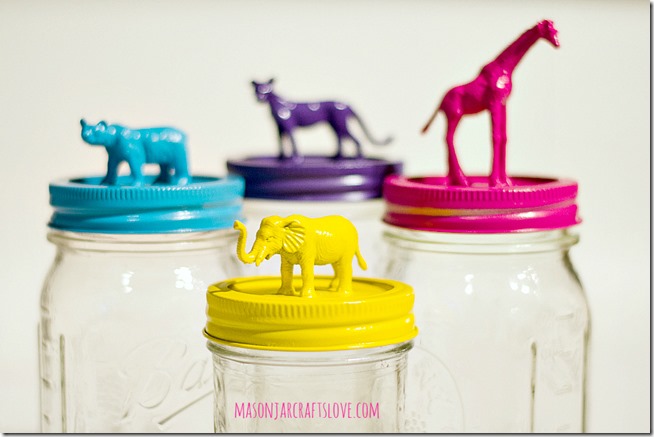 Here's what you'll need for this fun craft:
· mason jar
· small plastic animals
· super glue
· spray paint
This is a great idea for your kids' rooms.  Use their favorite animal and favorite colors and display them in their room. They can store savings money, loose change, marbles, or, if they're like my 5-year-old, it'll just hold an assortment of random things. This is also a fun craft for kids to help with!
Sweet Tea Mason Jars
This may not be a new idea, but just in case you're not originally from the South, there's nothing better than a jar of iced sweet tea.
· mason jar
· ice
· sweet tea
· fun straws (optional)
I don't think I need to link to a tutorial to tell you about my favorite use of the mason jar. Just give me some ice and sweet tea in a mason jar and set me on the front porch and I'll be in my happy place.
What's your favorite use for mason jars? Let us know in the comments!