This post may contain affiliate links. Read our disclosure here.
Have you ever had the chicken & rice soup at your local Mexican restaurant? It's flavorful, light, and filling. I wanted to try to recreate it at home and it turned out so well!
Note: I cook my rice separately, add scoops of it to bowls, and pour the soup over it. You could cook the rice in the soup, but it tends to get really mushy (especially for leftovers).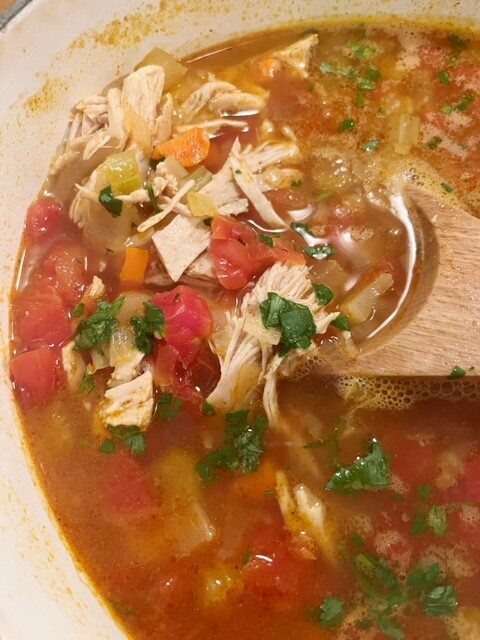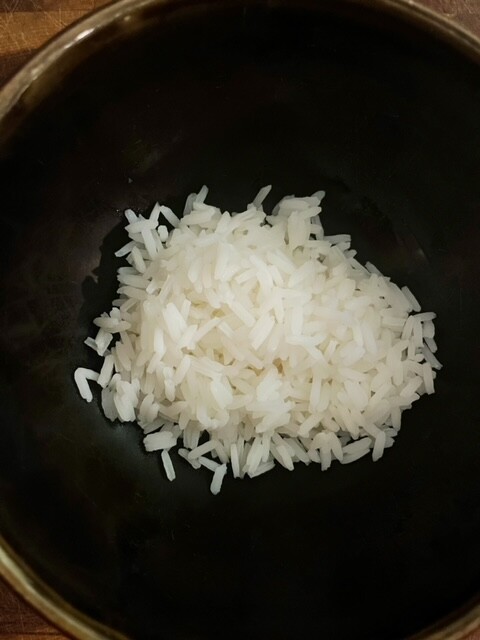 Mexican Chicken & Rice Soup
Ingredients
2 boneless, skinless chicken breasts
olive oil
salt and pepper
3 celery stalks, diced
4 carrots, peeled and diced
1 medium onion, diced
2 garlic cloves, minced
2 tbsp taco seasoning
2 32 oz cartons chicken broth
1 can Rotel
the juice from 1 lime (about 2 tbsp)
to serve: cooked white rice, chopped cilantro, avocado
Directions
Preheat the oven to 350 degrees. Line a baking sheet with foil or parchment.
Coat the chicken breasts with olive oil and sprinkle them with salt and pepper. Place the chicken on the prepared baking sheet and bake for 15-20 minutes (until a meat thermometer reads 165 degrees in the thickest part of the chicken). Remove from oven. Once the chicken cools a bit, use two forks to shred and then set aside.
In a dutch oven set over medium heat on the stove, add a tablespoon or two of olive oil. Add the celery, carrots, and onion and cook until softened, about 7 minutes. Add the garlic and cook for an additional minute.
Sprinkle in some salt and pepper and add the taco seasoning. Stir around and cook for a few minutes, until very fragrant.
Add the broth, Rotel, lime juice, and shredded chicken. Allow to come to a boil and then reduce to a simmer. Let the soup simmer for an additional 10-15 minutes, stirring occasionally. Taste and adjust seasoning if necessary.
Add cooked white rice to bowls, ladle in the soup, and serve with cilantro and avocado.
Created by SouthernSavers.com
See more recipe ideas!