This post may contain affiliate links. Read our disclosure here.
So much culture is around every corner in Miami that you don't want to miss out on anything.  Miami is definitely known for being expensive, but you can also find a lot of free things and festivals to be part of which celebrate all of the culture offered in the city. Here are 25 free things to do in Miami.
Top 25 FREE Things to Do in Miami
There are so many museum options in Miami! This one is always free and has tons of amazing exhibits. As of summer 2022, you need to reserve a timed entry ticket.
There is culture and art everywhere in this area of Miami. Even if you don't buy any food, the rest of your senses will be fully engaged!
Self Guided Walking Tour of Miami Street Art
This free tour will take you through the art in Miami, which is unlike anywhere else in the world.
This is a contemporary art museum located on Miami Beach. The last Sunday of the month is free for their monthly Family Day!
Friday Nights of Rhythm Masterclass Series is held at the South Florida Center for Percussive Arts.  If someone in your group is interested in percussion, they can participate in the jam session from 7-9 pm and try out hand drums, drum sets and more.
Grab a bike (or simply walk) and take an adventure down Old Cutler Trail.  The trail is 11 miles and takes you through some of the most beautiful Miami neighborhoods.
Bill Baggs Cape Florida State Park
Located at the tip of Key Biscayne, this state park does charge $8/vehicle but is otherwise free. You can bring a boat, or you can fish from the shore, swim, or go for hikes.
On the last Friday of every month, the Museum of Contemporary Art has a free jazz night at 8 pm.
Ride the Homestead Trolley to the Everglades
It's a bit of a drive from Miami, but this trolley will take you on a free ride from the town of Homestead to the Everglades, with lots of info along the way.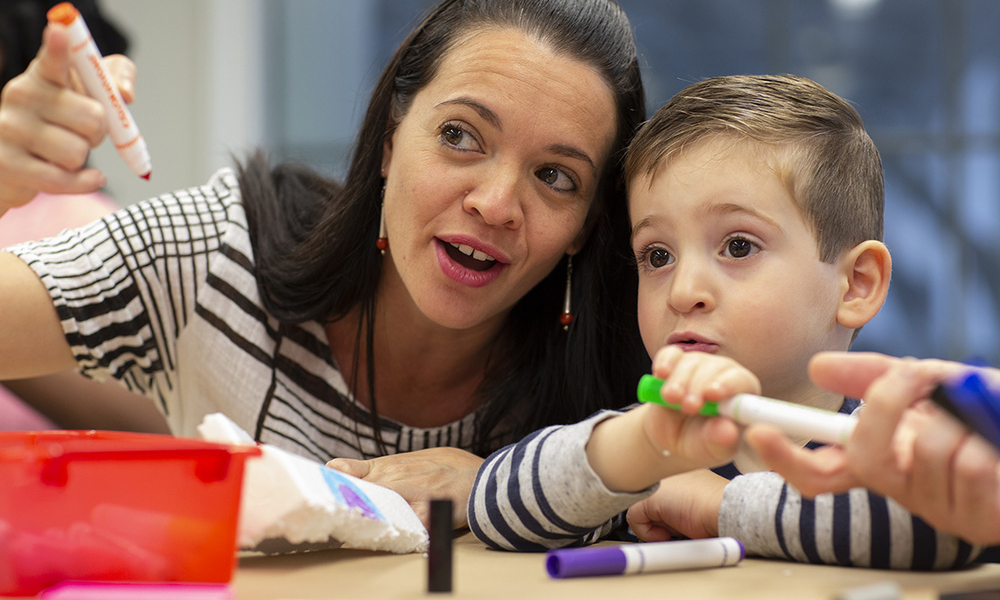 Kids 12 and under can get Free admission to Go Go MOAD! On The Road Art Program. The MOAD programs are designed to teach, connect, and open communication in the community.
Enjoy movies at the SoundScape ExoStage for free on Wednesdays throughout the year.  They show movies like Lord of the Rings, Despicable Me, Man of Steel and more.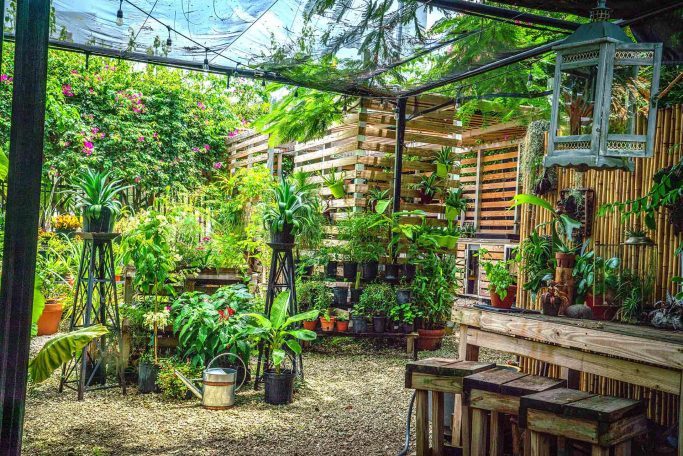 Miami Beach Botanical Garden & Gardening Seminar
Admission to the Miami Beach Botanical Garden is always free.  Learn how to improve your garden no matter what type of garden you have!  They go over tips for balcony/terrace gardeners and even tips for folks with waterfront gardens that get hit with wind and salt.  The seminars are free and the workshops have fees (but may be worth it).  Check back to see the schedule.
Wolfsonian Discovering Design Workshop
The Wolfsonian–Florida International University is a museum, library, and research center that uses objects to illustrate the persuasive power of art and design.  The collections comprise approximately 120,000 objects from the period of 1885 to 1945—the height of the Industrial Revolution to the end of the Second World War.  Admission is free every Friday from 6-9 pm and is always free for Florida residents.
Nothing is more "Miami" than South Beach.  It's the image we've all seen in movies and on television and I don't think you would forgive yourself if you didn't at least drive through to say you've been.  If anything, grab a seat and do some people-watching because you can find all walks of life.  Walk around for a few blocks and take in all of the beautiful art deco buildings that make you feel like you've gone back in time.
Admission is free on the first Saturday of the month 11am to 4pm.  The museum features 30 historic trains and some interactive displays.  I've never met a kid who isn't fascinated by trains (especially the kind that you don't see every day).  Bring your wallet if you want to pay for a train ride while you're there.
If you want to stroll the park without getting your feet sandy (or without pushing a stroller through the sand) you can find a raised boardwalk from Collins Avenue & 21st-46th st.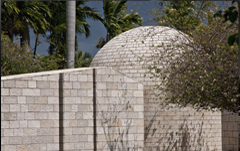 A more somber visit in Miami, but a must-see.  In 1984, a group of Holocaust survivors got together and decided Miami was the perfect place to create a memorial as it is home to the highest number of Holocaust survivors in the US.  If you're taking a group, you can request a Holocaust survivor to speak with the group which will make the trip even more enriching.
The Metromover is a free driverless sky train that connects a number of hotels.  Not only hotels, but you can stop at the Freedom Tower, the Miami Art Museum and more.  Not only is it a fun and free mode of transportation, but it's a different way to see the city.
Walk through aisles and aisles of fresh produce, peruse through the indoor/outdoor flea market and listen to live entertainment all in a day at Redland Market Village. Plus, there is a special kid zone area for families. Admission is free and parking is free. If you stay long enough, grab a bite from one of the 22 international food trucks.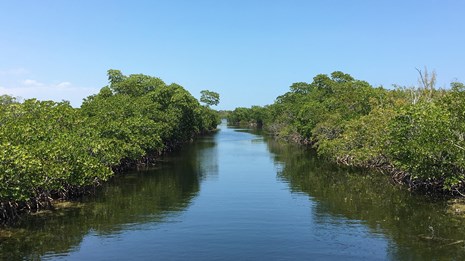 Beautiful views!  Bring your snorkeling gear along to see lovely views of coral reef.  Even if you stay at the shore, you may catch a glimpse of some wildlife.  You can get into the park for free, but there is a fee if you want to boat or camp overnight.
Pack your yoga mat and head to the free yoga class at Bayfront Park.  All classes are taught by a certified yoga teacher.  I'd say this is another great way to get your exercise in while you're on vacation!
If you're into Art Deco architecture and the culture of Miami, take this self-guided walking tour.  It has a map of all of the notable hotels and restaurants along the way.  The best part is that you can go at your own pace and linger at the areas you enjoy more.  Bring your phone along and Google your favorite spots to learn a little more.

Ponies, goats, and cows aren't really what you expect from Miami.  It's a bit north, but worth the drive.  The purpose of the Bill Graham Farm Park is to provide urbanized children to learn about the county's agricultural past.  You can find fishing, a sugar cane press, horseshoeing, cow milking and more!  Bring your dogs and your bikes as it's complete with a dog park and has one of South Florida's top-ranked mountain biking trails.  It's free during the week, but parking is $7 on the weekends.
A hidden gem at the north end of Crandon Park. Enjoy 3.5 miles of paved and dirt trails for hiking, biking, or taking a nice stroll along the coastline and into the marshes. Parking is $5 on weekdays and $7 on weekends.
This is actually an old rock quarry.  Rock pits were filled with water, old machinery was covered, and coral from the site was used in the revitalization of the area.  The highest point in South Florida can be found in this park and it's also man-made to cover the remnants of the old quarry.  Admission is free during the week, but parking is $7.
See more free city guides.