This post may contain affiliate links. Read our disclosure here.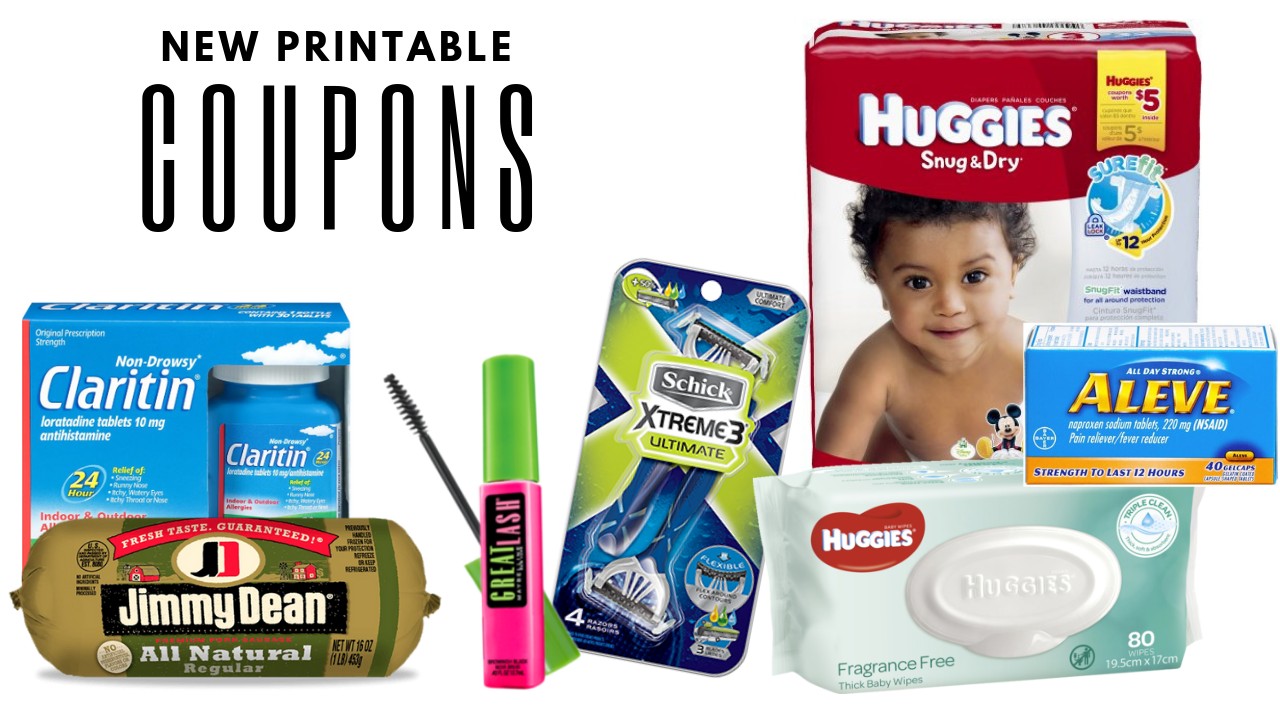 We've got a number of new coupons today, some that are perfect for deals this week and some we haven't seen in quite a while (hello Huggies)!
Grab any you know you will use, plus any that are high value so you are ready when they come on sale.
Grocery

$1/2 Jimmy Dean fresh sausage products printable
Household

$1/2 Air Wick products printable
Pharmacy
$1 off Airborne product printable
$2 off Aleve product, 40 ct.+, excl Aleve-D printable
$3 off Aleve Back & Muscle pain, 24 ct.+ printable
$2 off Aleve PM product, 20 ct.+ printable
$4 off Claritin children's 8 oz or 20 ct.+ OR RediTabs for Juniors 30 ct. printable
$4 off Claritin non-drowsy Claritin-D, 15 ct.+ printable
$1 off Digestive Advantage product printable
$1 off Mega Red product printable
$5 off Nexium 24HR product, 28 ct.+ printable
Personal Care
.75/1 Carefree product, excl 18-22 ct. printable
$1 off Maybelline New York mascara product, printable
$2 off Maybelline New York Super Stay lip product printable
$2 off o.b. tampons printable
.75/1 Playtex Simply Gentle Glide or Sport tampons, excl 3-8 ct. printable
$3 off Revlon Root Erase printable
$7/2 Schick disposable razors, excl 1 ct., Slim Twin 2 ct. and 6 ct. printable
$2 off Schwarzkopf got2b hair product, excl trial/travel sizes printable
$3 off Schwarzkopf Keratin Color, Color Ultime or got2b Color product printable
.75/1 Stayfree product, excl 10 ct. printable
$2/2 Stayfree products, excl 10 ct. printable
Baby Care
.50/1 Huggies wipes, 48 ct.+ printable
$2 off Huggies diapers, printable
$2 off Huggies Pull-Ups, or Goodnites pants or bed mats, printable