This post may contain affiliate links. Read our disclosure here.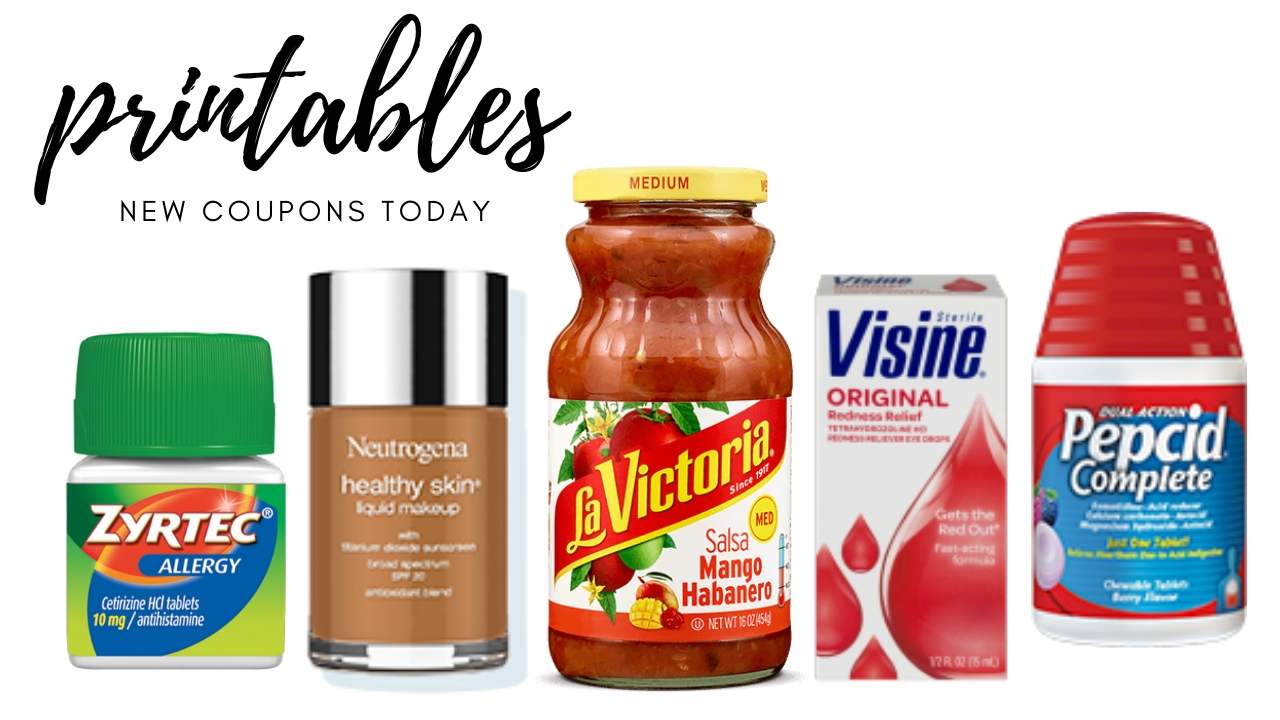 Head over and print a number of new coupons today!  We've got a few new manufacturer coupons and also a new Publix page of coupons.
Remember with printable coupons you've got 30 days to use most of them after you print them, and it's best to grab them when you see them.
Manufacturer Coupons
Grocery:
$1.50/2 La Victoria salsa, taco sauces, hot sauces, enchilada sauces printable
$2/2 Marzetti Salad Dressing, 13 oz, (limited area) printable
$1 off Taylor Farms Chopped Kit printable
$1.25 off Taylor Farms Vegetable Kit printable
$1 off Taylor Farms Chicken Chopped Salad Kit printable
Personal Care:
$1.50 off Jergens Sol product, printable
$4 off Neutrogena face cosmetics printable
$1 off Veet product, printable
Household:
$1 off Pepcid product 25 ct.+, Imodium or Lactaid product, printable
$1.50 off Visine product, printable
$7 off Zyrtec product, adult, 70 ct., printable
Household:
$2/6 Renuzit adjustable air fresheners, 7 oz printable
$1 off Renuzit adjustable air fresheners, 3 pk printable
Publix Flyer Coupons:
(all are store coupons)
$3 off Energizer MAX brand batteries, AA/AAA-16, AA-24, printable
$2 off Energizer MAX brand batteries, AA/AAA-8, C/D-4, 9V-2, printable
$3 off Energizer Ultimate Lithium brand batteries, AA/AAA 4 or 8-ct, or 9V-1, printable
$1 off Band-Aid brand, Neosporin, Coach or Johnson & Johnson First Aid Kit item, printable
$1 off Alkaline88 water, gallon, printable
$1 off Almond Breeze Shelf Stable Milk, 32 oz, printable
B1G1 Zephyrhills or Deer Park, brand Natural Spring Water, 12-pk .5 L, printable
$3 off Advil or Advil PM, 80-ct+, printable
$5/10 Gerber baby food items, printable
$1.50 off Ziploc brand Big Bags, Space Bags or Flexible Totes, 1-5 ct, printable
$5/2 Boost products, 12-pk, printable