This post may contain affiliate links. Read our disclosure here.
One pot meals are the best! It makes for less dishes and the cooking always seems to be quicker, too. This one-pot creamy tomato pasta skillet is delicious, easy, and only uses one skillet.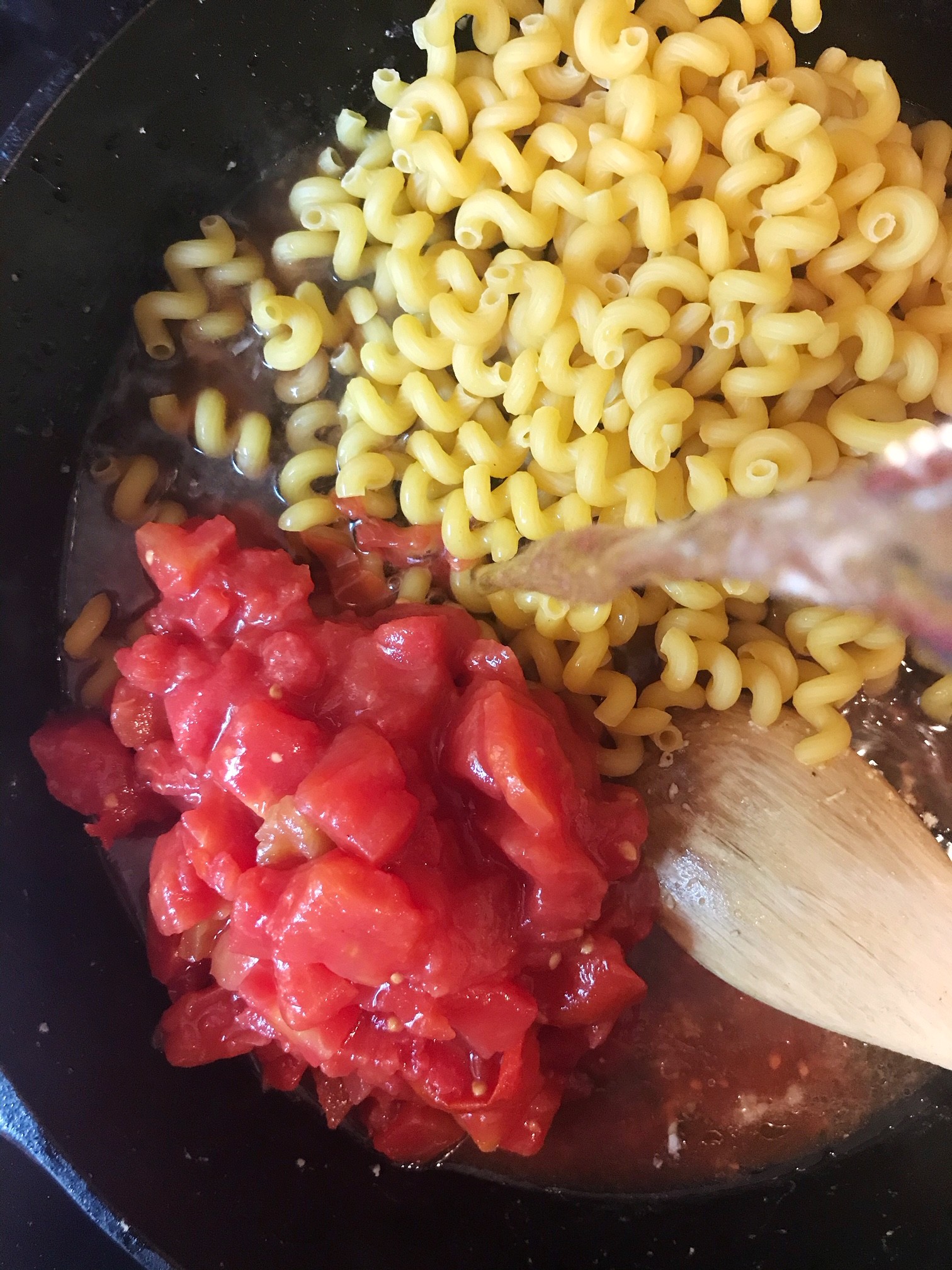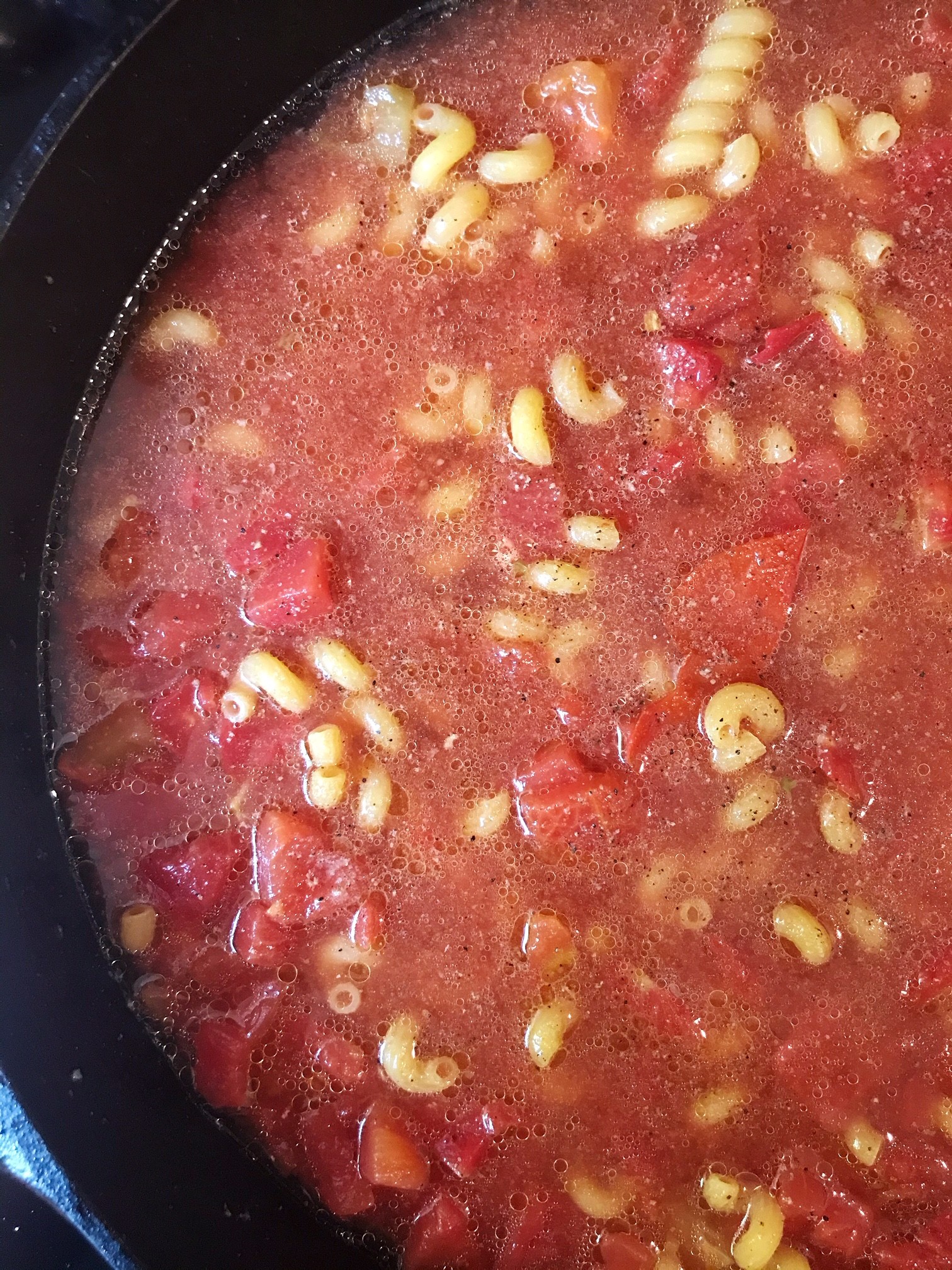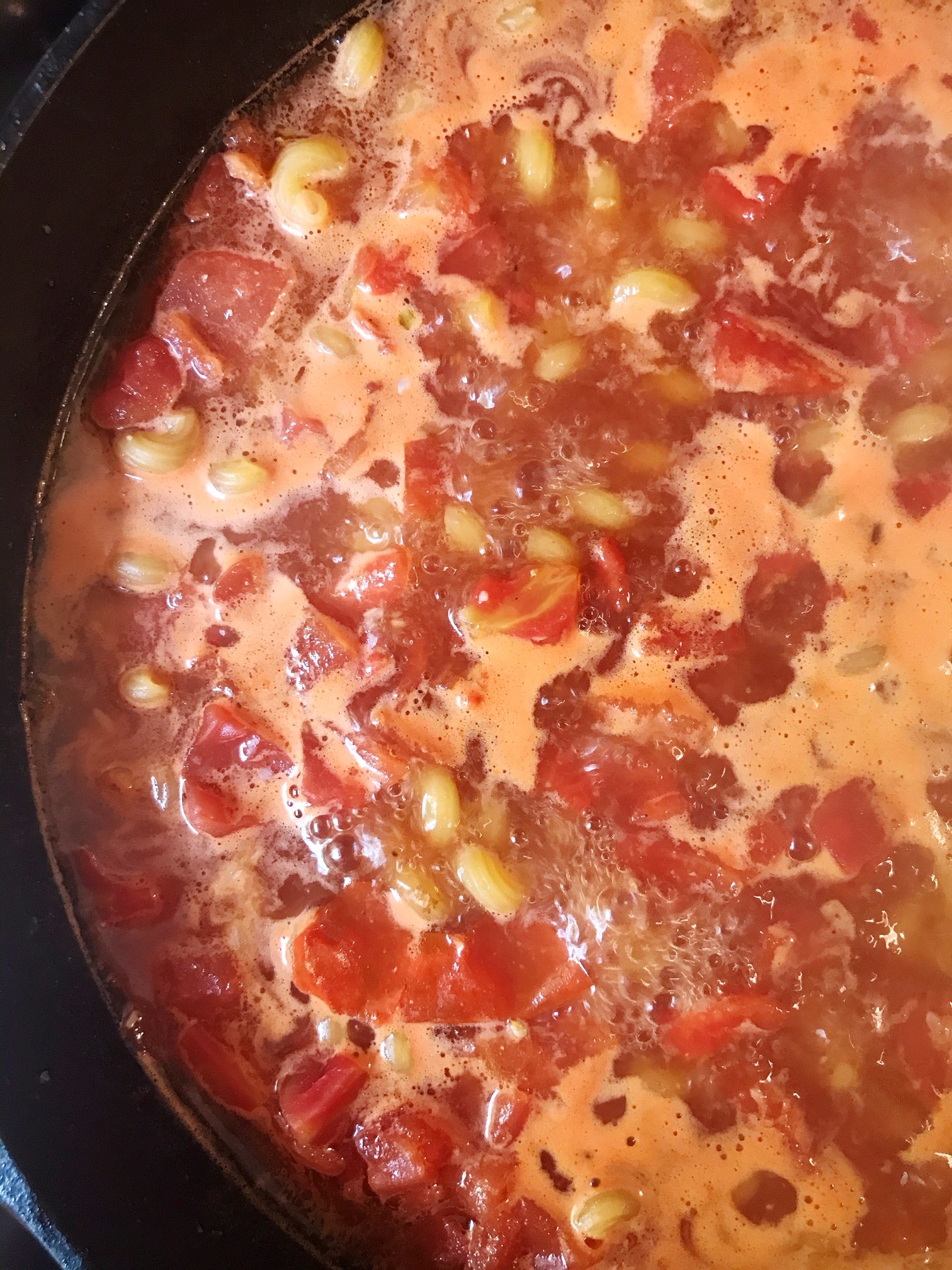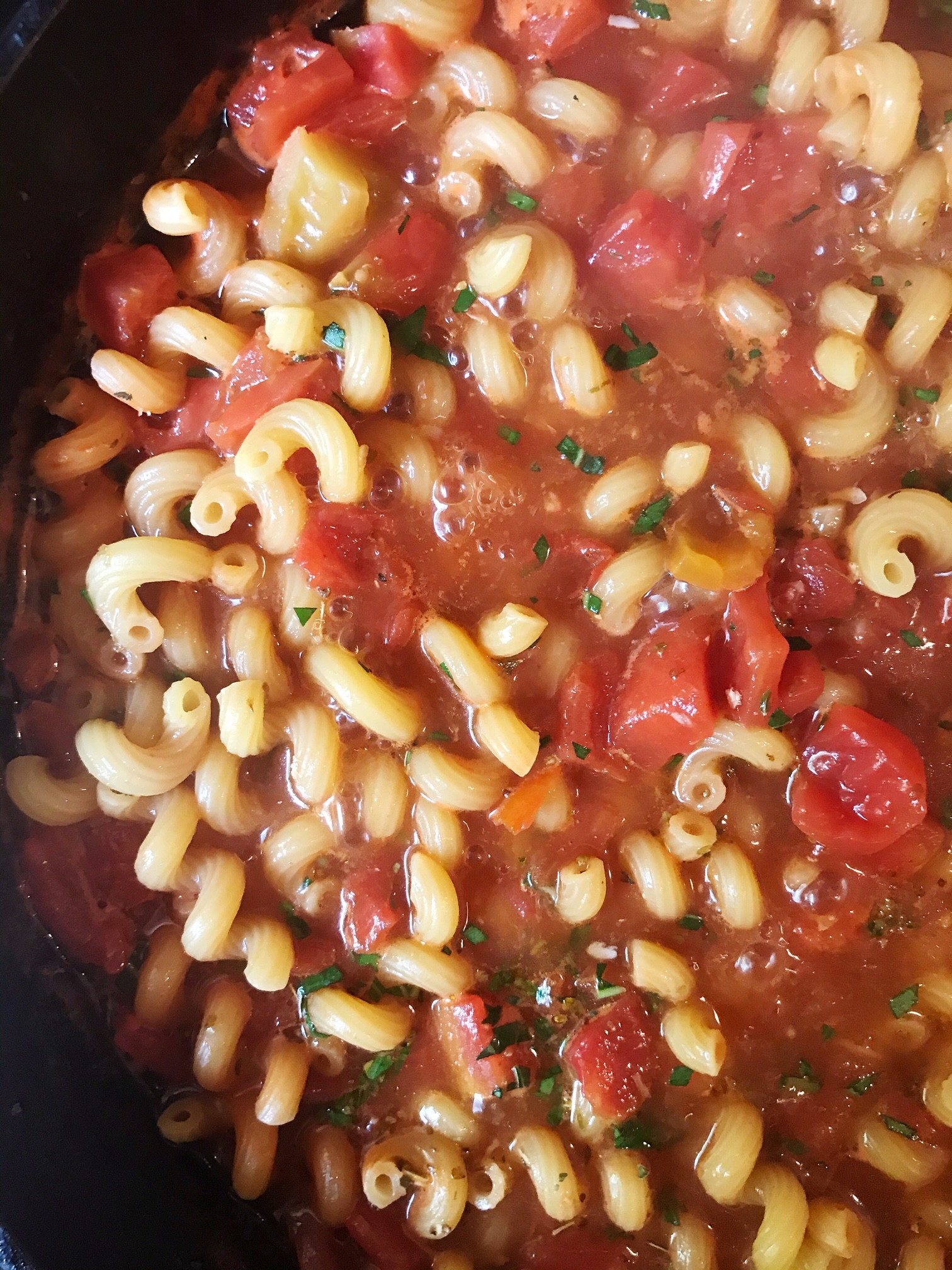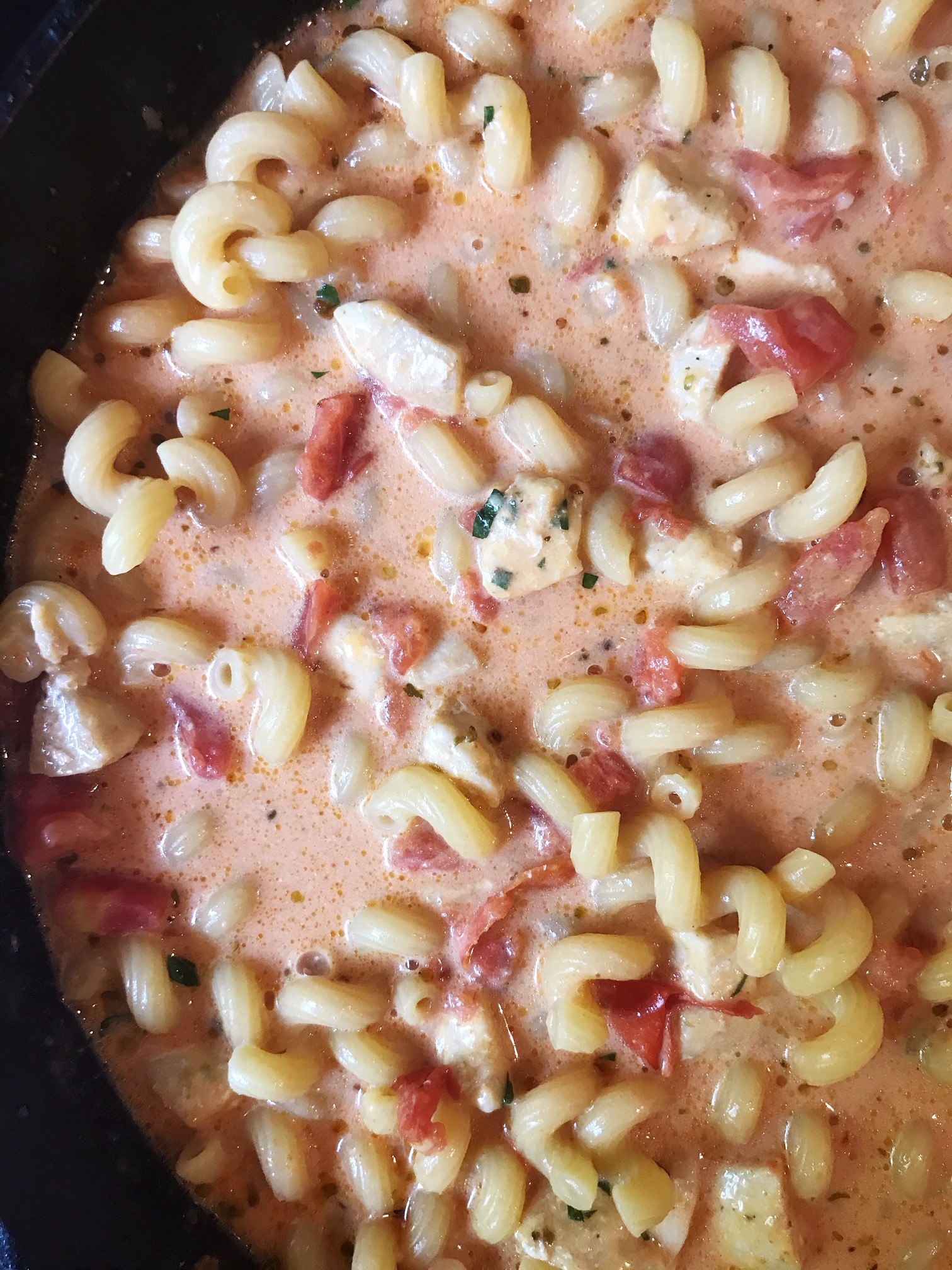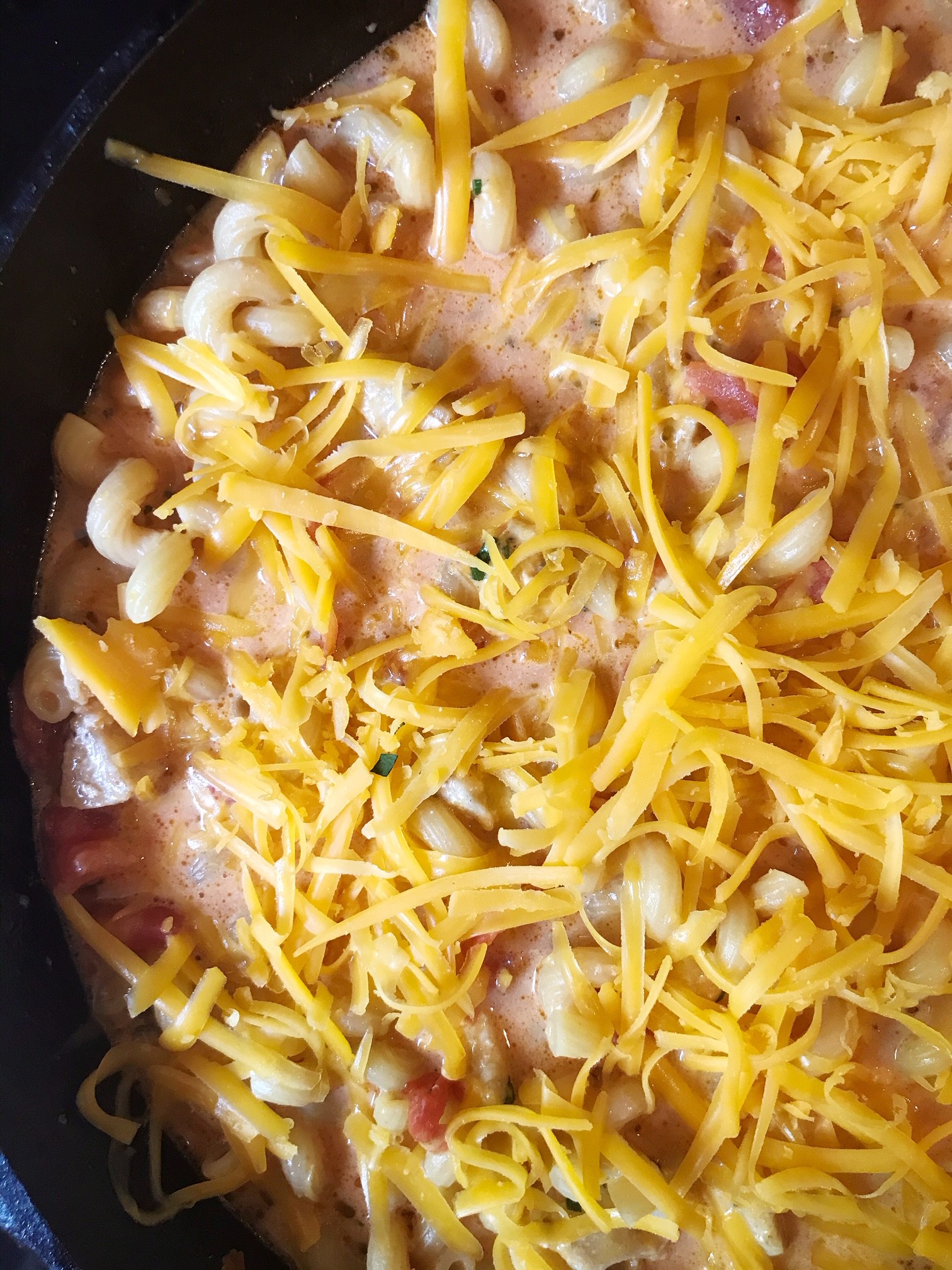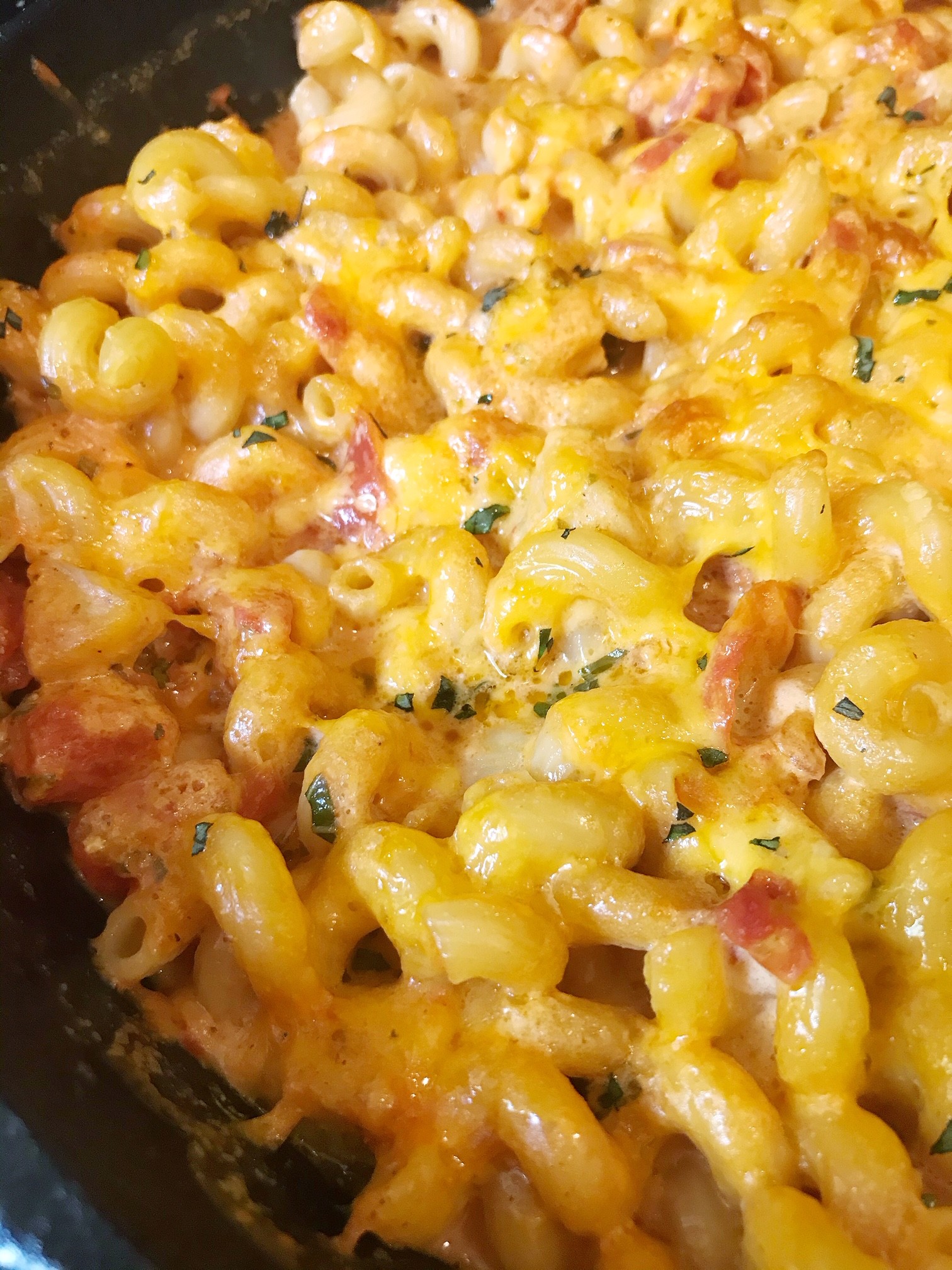 One-Pot Creamy Tomato Pasta Skillet
Ingredients
2 tbsp olive oil
1 lb boneless, skinless chicken breasts, cut into 1" cubes
salt and pepper to taste
2 garlic cloves, minced
8 oz medium pasta, like shells, penne, or cavatappi
1 14 oz can diced tomatoes
2 tbsp tomato paste (in a pinch you can replace with ketchup!)
3 cups water
1 tbsp chopped fresh basil (you can use 1 tsp dried if you don't have fresh)
1 tsp dried Italian seasoning
1/2 cup heavy cream
2 cups shredded cheese (cheddar or mozzarella), divided
Directions
Preheat the oven to 450 degrees. In a large oven-safe skillet over medium heat, add the olive oil.
Add the chicken to the pan, stir around, sprinkle in salt and pepper, and allow to brown until fully cooked through (a thermometer will read 165 degrees). Remove chicken to a plate and set aside.
Add the garlic, pasta, diced tomatoes, tomato paste, and water to the pan. Allow to come to a simmer and cook about 2 minutes less than the pasta package requires (you want it to still be very al dente).
Stir in the basil, Italian seasoning, cream, cooked chicken, and 1 cup of the shredded cheese. Stir until the cheese is melted and everything is well combined.
Remove from the heat and sprinkle the remaining 1 cup of shredded cheese over the top.
Bake in the preheated oven for 10 minutes, or until everything is bubbly and the cheese is melted and starting to brown.
Remove from the oven and allow to rest for 10 minutes so the sauce can thicken up.
Created by SouthernSavers.com
See more frugal recipes!