This post may contain affiliate links. Read our disclosure here.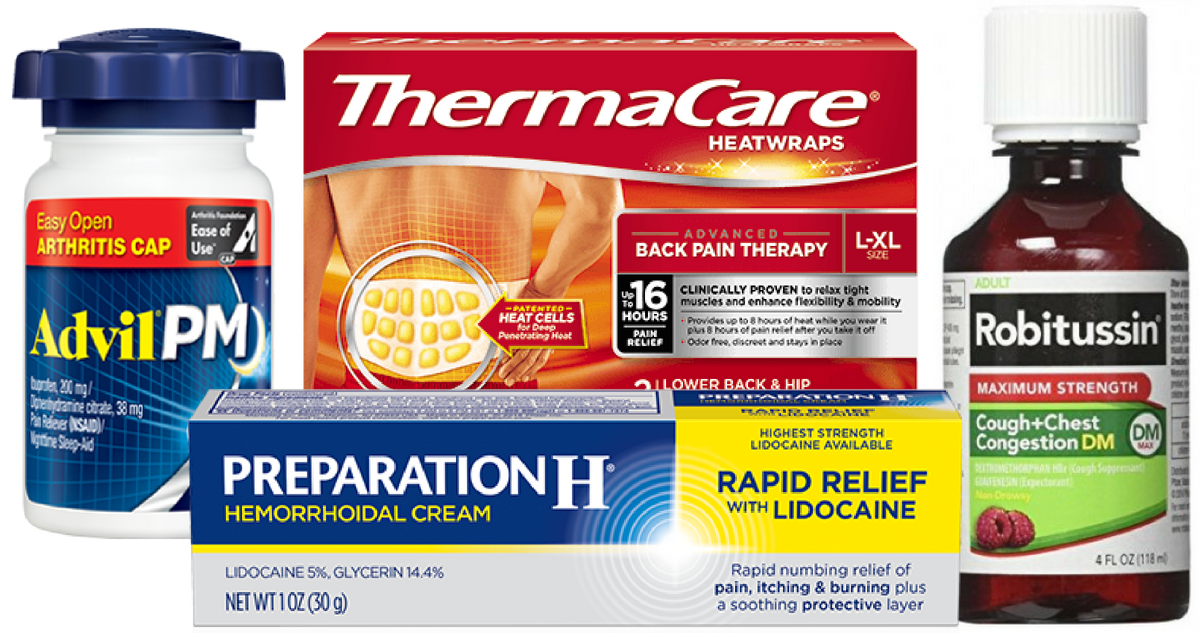 We have several a new coupons for pharmacy items, like Advil, Robitussin, ThermaCare and more. You can grab deals at Publix or Walmart right now!
At Publix we have a number of store coupons that match in with these, so you are getting $4+ off most items.
Plus, don't miss a new rebate offer!  Get $5 back when you purchase $25 in participating Pfizer Products: Advil, Centrum, Caltrate, Thermacare, Robitussin, Dimetapp and Preparation H!
New Coupons
$2 off Advil Sinus, Allergy or Multi-Symptom Cold & Flu product printable
$2 off Advil or Advil PM product, 20 ct.+ printable
$2 off Alavert product printable
$2 off Anbesol product printable
$2 off Caltrate product printable
$2 off Dimetapp, Robitussin or Advil children's product printable

$2 off Emergen-C product printable
$2 off FiberCon product printable
$2 off Nexium 24HR product printable
$2 off Preparation H product printable
$2 off Robitussin adult product printable
$2 off ThermaCare product printable
Publix Deals (thru 8/24):
Walmart Deals:
Thermacare Heatwraps, 4 ct, $5.72 (reg. price)
-$2 off ThermaCare product printable


(makes it $3.72)

Preparation H Totables Wipes, 10 ct, $3.48 (reg. price)
-$2 off Preparation H product printable


(makes it $1.48)

Advil Menstrual Pain, 20 ct., $3.98 (reg. price)
-$2 off Advil or Advil PM product (including Migraine), 20 ct.+ printable


(makes it $1.98)
More coupons:


Coupons powered by Coupons.com