This post may contain affiliate links. Read our disclosure here.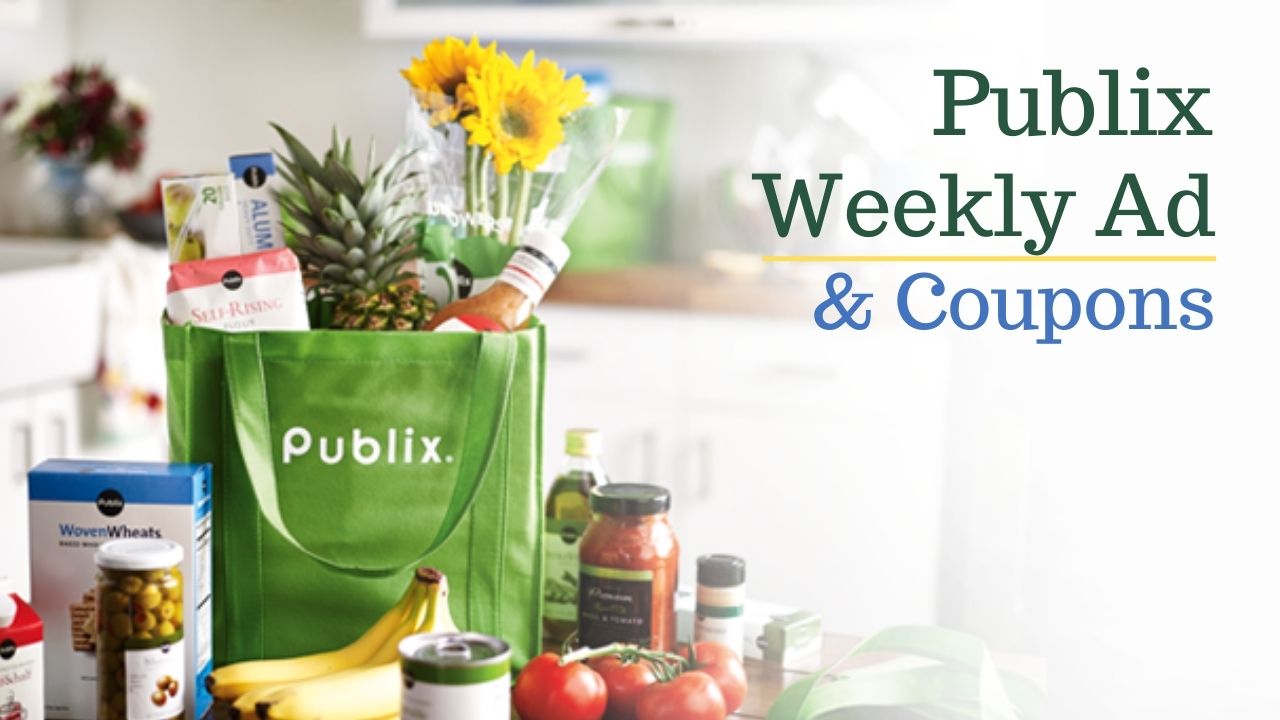 Here is a list of the Publix unadvertised deals I found at my store this week. Look for $1.14 Arm & Hammer laundry detergent and more.
Clearance deals will vary by store. Look through the full Publix weekly ad to see all the current deals.
Clearance Deals
Genexa Children's Cough & Chest, 4 oz, $3.79
Genexa Kids Allergy, 4 oz, $3.39
Ener-C 1000mg, 30 ct, $5.12
Band-aid Hurt Free Paper Tape, $1.99
-$1 off Band-Aid Brand Adhesive Bandage or First Aid Products, limit 1, Ibotta mobile app
-$1 off Band Aid Brand Adhesive Bandages or First Aid Product, excl trial, limit 1, Save 08/27 (EXP 9/23)
(use both, makes it

FREE

)
Band-Aid Cushion Care Gauze Pads, 10 ct, $1.49
-$1 off Band-Aid Brand Adhesive Bandage or First Aid Products, limit 1, Ibotta mobile app
-$1 off Band Aid Brand Adhesive Bandages or First Aid Product, excl trial, limit 1, Save 08/27 (EXP 9/23)
(use both, makes it

FREE

)
Buy One Get Ones
Belgioioso Sliced Scamorzarella, 8 oz, at $6.19 ($3.09)
Lantana Hummus, 10 oz, at $4.99 ($2.49)
-$1.25 off Lantana Products, incl Hummus and Salsa, limit 5, Ibotta mobile app


(makes it $1.24)

Harmless Harvest Organic Coconut Smoothie, 10 oz, at $4.29 ($2.14)
Violife Just Like Cheese, 7.05-8 oz, at $5.99 ($2.99)
-.10/1 Violife Dairy-Free Products, any, limit 1, Ibotta mobile app
-$1.50 off Violife dairy free product printable


(use both, makes it $1.39)

Violife Just Like Cheese Shreds, 7.05-8 oz, at $5.99 ($2.99)
-.10/1 Violife Dairy-Free Products, any, limit 1, Ibotta mobile app
-$1.50 off Violife dairy free product printable


(use both, makes it $1.39)

VioLife Just Like Cheese Cream Cheese, 7.05 oz, at $5.99 ($2.99)
-.10/1 Violife Dairy-Free Products, any, limit 1, Ibotta mobile app
-$1.50 off Violife dairy free product printable


(use both, makes it $1.39)

Foster Farms Crispy Wings, 16-18 oz, at $11.99 ($5.99)
-2000 points WYB Foster Farms Prepared Frozen items, purchase $10, excl Refrigerated & Uncooked Frozen items, limit 2, enter code N0REC before first receipt to get 2000 Bonus points, Fetch Rewards (EXP 9/29) mobile app
-$1 off Foster Farms product printable
Concord Seasoning Mix Potato Topping, 1.1 oz, at $1.39 (69¢)
Nature Valley Protein Chewy Bars, 7.1 oz, at $5.59 ($2.79)
Protein One Protein Bars, 4.8 oz, at $6.09 ($3.04)
-1750 points WYB (2) Fiber One snack items, 70 Calorie Brownies, Chewy & Protein Bars, 4 ct+, limit 1, enter code N0REC before first receipt to get 2000 Bonus points, Fetch Rewards mobile app
-.50/2 Fiber One item or Protein One snack item, Publix eCoupon


(use .50/2, makes it $2.79 ea.)

Nature Valley Granola, 11 oz, at $5.49 ($2.74)
:Ratio Granola, 8 oz, at $7.99 ($3.99)
-$1/2 :ratio Granola or Cereal, any, limit 1, Ibotta mobile app
-$1 off :ratio Granola or Cereal, any, limit 4, at Publix, CVS, Target, Walmart, Harris Teeter, Lowes Foods, Ibotta mobile app
-2500 points WYB :ratio KETO Friendly Cereal or Granola, limit 1, enter code N0REC before first receipt to get 2000 Bonus points, Fetch Rewards mobile app


(use $1 off, makes it $2.99)

Post Raisin Bran Cereal, 16.6 oz, at $4.49 ($2.24)
Post Great Grains Cereal, 13-16 oz, at $5.76 ($2.87)
La Banderita Flour Tortillas, 10.2 oz, at $3.29 ($1.64)
Vigo Rice, 8 oz, at $1.39 (69¢)
Glory Seasoned, at $2.50 ($1.25)
Botticelli Premium Pasta Sauce, 14.5 oz, at $7.49 ($3.74)
Wise Potato Chips, 6-7.875 oz, at $4.29 ($2.14)
Nature Valley Biscuits, 6.75 oz, at $5.29 ($2.64)
-.25/1 Nature Valley Biscuit, any, limit 5, Ibotta mobile app


(makes it $2.39)

Lay's Potato Chips, 4.75-8 oz, at $4.79 ($2.39)
-$1.50 off Lay's potato snacks 6 oz+, AND (1) Pepsi or Mtn Dew 2 L bottle printable
Entenmann's Little Bites Muffins, at $5.79 ($2.89)
Arm & Hammer Laundry Detergent 45.5-50 oz or 24 ct, at $6.28 ($3.14)
-$2 off Arm & Hammer Liquid Laundry Detergent, excl 27.5, 28, 33.5 and 36.5 oz, limit 5, Ibotta mobile app
-$2/1 Arm & Hammer Liquid Laundry Detergent, Ibotta mobile app


(makes it $1.14)

Community Coffee Ground Coffee, 12 oz, at $8.99 ($4.49)
Vita Coco Coconut Water, 1L, at $5.99 ($2.99)
7up Products, 6 pk 16.9 oz, at $7.99 ($3.99)
7up Products, 10 pk 7.5 oz, at $7.99 ($3.99)
Fridge or Frozen
Grocery
Sun-Maid Dried Mixed Berries, 15 oz, $12.49
-$3 off Sun-Maid Mixed Berries or Dried Mango item, 15 oz, Publix eCoupon


(makes it $9.49)

Knorr Rice Sides, $1.25
-$1/4 Knorr Pasta or Rice Sides, Publix eCoupon


(makes it $1 ea.)

Tilda STeamed Rice, 8.5 oz, $1.66
Hilo Life Almond Flour Tortilla Style Chips, B2G1 at $6.99
The GFB Gluten Free Bites, $3.50
Annie Chun's Seaweed Snacks, $1.69
Del Monte Deluxe Gold Pineapple, $2.50
–B1G1 Del Monte Deluxe Gold Pineapple 20 oz, (Publix Coupon), Extra Savings Flyer (EXP 9/22) printable


(makes it $1.25)
Beverages
Splenda Peel & Pour, 6 ct, $4.99
-$1 off Splenda Sweetener (EXP 9/26) printable (limit reached)
-$1 off Splenda Sweetener Products (EXP 9/26) printable (limit reached)
-$3 off Splenda Peel & Pour Zero Sugar Drink Mix (EXP 9/26) printable (limit reached)
-$3 off Splenda Peel & Pour Pods, 6 ct. only, limit 2, Ibotta mobile app
-$6 off Splenda Peel & Pour Drink Mix, 6-ct, SS 08/27
(use $6 off and ibotta, makes it

FREE

)
True Lemon Drink Mix, $3
-.60/1 True Lemon item or Drink Mix, Publix (EXP 9/20) eCoupon (limit reached)


(makes it $2.40)

Hint Water, 16 oz, $1
Bulletproof Coffee, 10 ct, $9.59
Coca-Cola Products, 1.25 L, B2G1 at $1.79
-$5 off Coca-Cola WYB $25 Vitaminwater, Gold Peak or Smartwater items, 6 pk, 16.9 oz, Publix (EXP 9/29) eCoupon
Personal Care
Splenda Diabetes Care Shake, 6 ct., $8.99
-$3 off Splenda Diabetes Care Shakes (EXP 9/26) printable (limit reached)
-$4 off Splenda Diabetes Care Shakes, 6-pk 8 oz, limit 1, Ibotta mobile app


(use both, makes it $1.99)

Yardley Bar Soap, 2 ct, $2
-.50/1 Yardley Bar Soap, 2-pk, at CVS, Harris Teeter, Publix, Walmart, Ibotta mobile app


(makes it $1.50)

Speed STick Deodorant, $1.08
-.50/1 Speed Stick 2.7 oz+, or Lady Speed Stick Deodorant, 2.3 oz+ (sign up) printable
-.75/1 Speed Stick or Lady Speed Stick Deodorant printable


(use .75/1, makes it 33¢)

Always Discreet PAds, 30 ct, $5.99
-$2 off Always Discreet product printable
-$3 off Always Discreet Boutique OR Discreet Incontinence Pad Product 21-ct+, or Discreet Underwear Product, excl Discreet Liners 24 & 26-ct, Discreet Pads & trial, limit 2, Save 08/27
-$5/2 Always DISCREET Incontinence items, excl 24, 26, 44, & 48ct Discreet Liners & trial size, Publix (EXP 9/23) eCoupon
-$2 off Always Discreet Incontinence Products, limit 5, Ibotta mobile app


(use $3 off and $2 off ibotta, makes it 99¢)

Tresemme Shampoo or Conditioner, $5
L'Oreal Elvive Shampoo or Conditioner, $4.50
-$3/2 L'Oreal Elvive shampoo, conditioner or treatment products, excl 1 oz printable (limit reached)


(makes it $3 ea.)
Pharmacy
Voltaren Arthritis Pain, $18.50 reg. price
-$2 off Voltaren item, Publix eCoupon
-$5 off Haleon WYB $20 Parodontax, Gas-X, Citrucel, Benefiber, Gaviscon, Tums, Preparation H, Nexium, Excedrin, Advil, Robitussin, Emergen-C, Theraflu, Voltaren, Chapstick, Abreva, Centrum, & Caltrate, Publix eCoupon
-$3 off Voltaren Arthritis Pain Gel, 50 g +, Save 08/27 (EXP 9/24)
-$3 off Voltaren arthritis pain gel, 50g+ (EXP 9/24) printable (limit reached)
-$3 off Voltaren Arthritis Pain Gel , 50 g+, Publix (EXP 9/20) eCoupon (limit reached)
-$2 off Advil 18-300 ct, Advil PM 20-120 ct, Excedrin 24-100 ct or Voltaren 50-100g, (Publix Coupon), Extra Savings Flyer (EXP 9/22) printable


(use store and $3 off, makes it $13.50)

Bactine Max Liquid Bandage, $4.69
-$2.98 off Bactine Max Liquid Bandage, 30 fl oz, limit 5, Ibotta mobile app


(makes it $1.71)

Rohto Cooling Eye Drops, $4.97
Senekot Extra Strength, 12 ct, $4.99
-$3 off Senokot Laxative, Save 09/10


(makes it $1.99)
Household
Brawny Tear a Square 4 Rolls, $6.49
-$1.50 off Brawny Paper Towels, 3 to 8 rolls (sign up) printable


(makes it $4.99)

Quilted Northern Bath Tissue 6 Mega Rolls, $6.99
-$1.50 off Quilted Northern bath tissue (sign up) printable
-$1 off Quilted Northern Bath Tissue, 6-ct mega roll+, Save 09/10
-$1 off Quilted Northern Bath Tissue, 6 Mega roll+, Publix (EXP 9/24) eCoupon


(makes it $5.49)

Carbona Laundry Stain Scrubber, 8.4 oz, $2.90
-$1 off Carbona Pro Care Laundry Stain Scrubber, 8.4 oz, at Food Lion, Ingles, Lowes Foods, Publix, Ibotta mobile app


(makes it $1.80)

Downy Wrinkle Releaser Fabric Spray, 33.8 oz, $7.19
-$2 off Downy Wrinkle Releaser Fabric Spray, 33.8 fl oz, incl Light Fresh Scent and Crisp Linen Scent, limit 5, at Target, Walmart, Kroger, Walgreens, Ibotta mobile app
-$10 off P&G WYB $40 Bounty, Bounce, Cascade, Charmin, Crest, Dawn, Febreze, Gain, Downy, Gillette, Head & Shoulders, Mr. Clean, Olay Body Wash, Old Spice, Secret, Tide AND/OR Venus items, excl Crest Whitestrips, Tide-To-Go and Stain removers, Downy Wrinkle Releasers, Olay Skin, & trial size, Publix eCoupon


(makes it $5.19)

CLR Calcium, Lime & Rust Remover, 28 oz, $4.99
-.75/1 CLR Calcium, Lime & Rust Remover, 28 fl oz, limit 5, Ibotta mobile app


(makes it $4.24)

Glisten Garbage Disposer Cleaner, 4 ct, $2.99
-$1.25 off Glisten Dishwasher Cleaner & Disinfectant, any, limit 5, Ibotta mobile app


(makes it $1.74)

CLR Garbage Disposal Cleaner, 5 ct, $3.99
-$1 off CLR Garbage Disposal Cleaner, 5-ct, limit 5, at Ingles, Lowes Foods, Publix, Ibotta mobile app


(makes it $2.99)

Glisten Dishwasher Cleaner, 12 oz, $3.39
-$1.25 off Glisten Dishwasher Cleaner & Disinfectant, any, limit 5, Ibotta mobile app


(makes it $2.14)

Dixie to GO Paper Cups & Lids, 12 oz, $4.39
White Cloud Bath Tissue, 6 Mega Rolls, $4.99
Bona Hardwood Floor Cleaner, $5.30
Bona All Purpose Cleaner, $3.59