This post may contain affiliate links. Read our disclosure here.
I recently asked a question from a reader on Facebook, "What item did you buy recently that's not worth the money you spent on it?" It had over 500 comments! Apparently it's hard to escape buyer's remorse, even if you are trying hard to be frugal and intentional about your purchases.
Reader Question: What Did You Buy Recently That's Not Worth the Money?
There were several categories that most of the responses fell into: appliances/gadgets, clothing/accessories, electronics, bigger household items, and vacuums/carpet cleaners. Then there was a grab bag of interesting responses, some of which I'll include!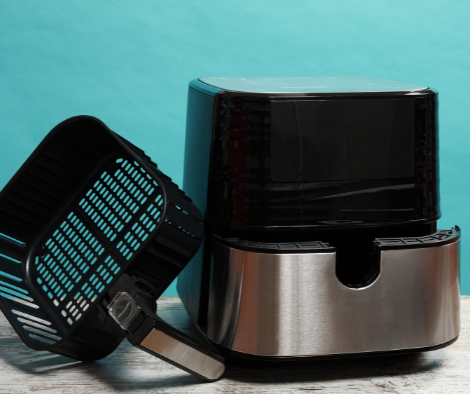 Appliances/Gadgets
Both Jenna H. and Kelcie C. were disappointed with the Dyson Air Wrap, either because it wasn't worth the high price tag or because of the customer service.
Air fryers were a frequent response. Some people, like Betty C., Patti U. and Jennifer B., were particularly unimpressed with the Emeril Lagasse brand. Others just didn't find it to be a good
buy.
Here are some other answers:
Donielle V.: George Foreman grill. One side cooks better than the other so you still have to flip what you are cooking and the non stick teflon peeled off after only using it a couple of times.
Cathy C.: Freeze dryer!
Cindi C.: An indoor grill from Amazon. Definitely not worth the money.
Lisa H.: Kinda thinking my Blackstone grill that I do love… is NOT gonna last long. I had high hopes it would last longer than most and I bought the expensive one with the extra wide griddle and the 2 burners and a ton of accessories. Got it last summer and it's already rusted everywhere.
Karen S.: Nespresso! Already leaking! AND the milk frother doesn't froth.
Vicki O.: Dyson fan…I sent that thing back. Not worth the money!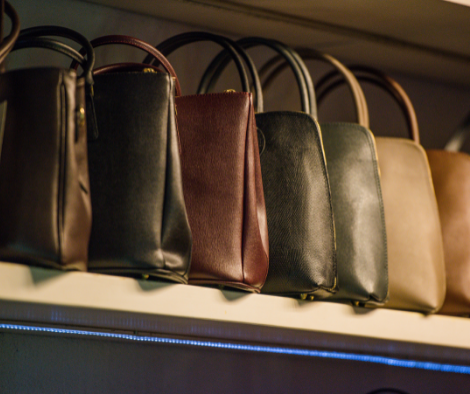 Clothing
I think we've all had buyer's remorse over clothing and accessories. Here's what some readers had to say:
Renee D.: UGG Boots. The quality was terrible so back they went. They should have never moved manufacturing to China.
Lara S.: Some "supportive" comfy bras off a Facebook ad. I now have 6 that I'm donating to a thrift store.
Jill W.: Dansko shoes. I paid $130 for a pair of clogs because everyone said they were amazingly comfortable. I don't know if they're not shaped right for my feet or what, but so far, they are NOT comfortable. I'm still holding out hope that they will conform to the shape of my feet, if I can stand wearing them that long.
Helena H.: My designer pocket books!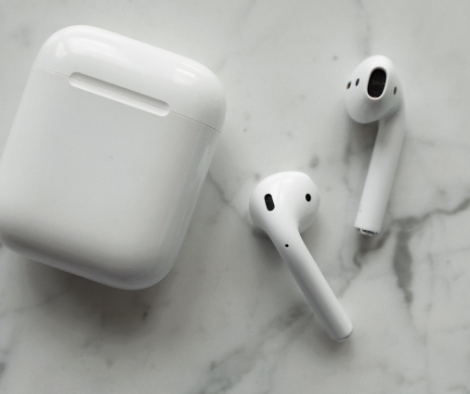 Electronics
Not surprisingly, there were a lot of comments about various electronics.
Both Shanequa B. and Carrie S. felt like Apple Airpods are not worth it. Here are some other responses:
Julia A.: Bought my daughter age 6 an easy bake oven for $65. We could've used the regular oven and got 5x more cookies.
Heidi M.: Apple Watch 7. I like the product but the battery life is terrible.
Heather B.: Arlo outdoor security cameras. Sorry battery life and notifications got annoying really fast. We decided we hated them within the first month of owning them, but their return policy is terrible.
Maggi J.: Exterior wireless security cameras. Terrible battery life.
Household Items
Sometimes we buy things for our homes thinking they'll change our lives, and that's not the case…
Both Shelley J. and Heather C. were disappointed with supposed washable rugs.
Marci D.: A bidet. I  thought I was going to love it. Apparently I'm the only one who doesn't. First, I still need the toilet paper to get clean, let alone to dry off, and two, one of the points was to use less toilet paper, and I have to use the same or more.. I also cannot just dry off with a towel because the bidet doesn't get me as clean as expected with just water.
Johannah W.: Dream Cloud mattress.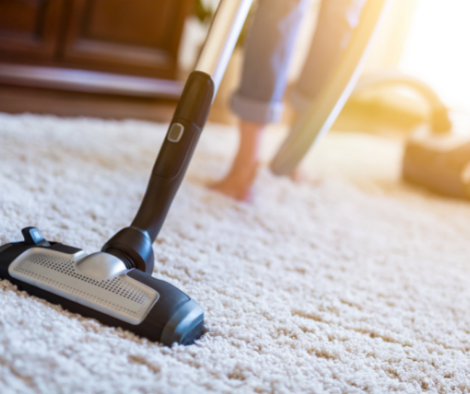 Vacuums / Carpet Cleaners
Another very common response had to do with vacuums and carpet cleaners and steamers!
Barbara T.: The iRobot7+ Roomba. Having a dog and longer hair, myself, the spinner gets destroyed within minutes because it's not made to last. It's made of easy-tear rubber.
Stephanie C.: The Bissell Spot Clean Carpet Cleaner is worthless and so hard to clean out. I can do a better job with some cleaning spray and a scrub brush.
Kimberly C.: The newest Shark steamer – the scrubber one. Too much water and leaving spots! Found out today that you have to buy the extra pad pack for the wood pad. We will see if it works better.
Mary S.: My Shark vacuum. Everyone raves about them but I actually got mine brand new at a closeout store for $30 and I'd be really angry if I paid $300 because I'm pretty sure it's the worst vacuum I've ever owned.
Lauren I.: Shark cordless vacuum and bissell crosswave. Both awful.
Michelle M.: Dyson Vacuum
Carolina C.: Cordless shark vacuum. Heavy and doesn't vacuum well.
Theresa H.: Bissell Pet Pro Vacuum Mop.
Melissa C.: The Biissell Crosswave!! All it does is clog up. Total waste of $300+.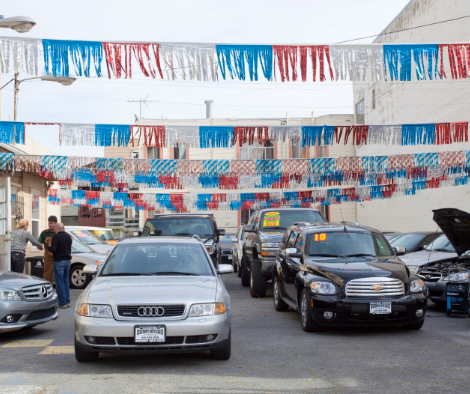 Miscellaneous
There were some other responses that didn't fit in a specific category but that I felt were worth sharing!
Holly F.: A used car that one month later is still in the shop. I broke my rule and didn't get the Carfax on it. ALWAYS get the Carfax!
Kittye T.: A wreath off Etsy. Couldn't find a way to return it! Turned out to be a little plastic thing with nothing nice on it. Ugh!
Jenee W.: Noom. It didn't work for me like Weight Watchers did. I tried it for 4 weeks with no results.
Brooke M.: DIY dip nail kits. Look great for two days then pop off.
Tanya Z.: Not an item, but a service — overnight express shipping (item in a tiny shipping envelope, no large box that might actually merit what I  paid for it).
Becky C.: Omega paw litter box.
What's something YOU'VE bought recently that you felt was not worth the money? Let us know in the comments!