This post may contain affiliate links. Read our disclosure here.
Are you on the hunt for a house right now? One of our readers recently asked on Facebook what they should look for before buying an old house. Other Southern Savers readers responded in droves and had so many helpful tips! Here's a round-up of the best advice you readers gave to this questioning reader.
Reader Question: "What Should I Look for Before Buying an Old House?"
There are definitely many things you should pay attention to when you are buying an old house, but readers chimed in with many common themes. Any of the house systems—plumbing, electrical, HVAC, etc.—should be thoroughly inspected. You should also pay attention to mold, pest issues, and foundation issues. At the end of the post I also include some miscellaneous tips from readers that I found extremely helpful!
Plumbing is important
Heather C.: We bought a house that is over 50 years old. We had so many plumbing issues, we had to replace every single pipe below the house. Several family members have had the same issues with their older homes. It's worth the peace of mind. No one wants plumbing issues!
Sherri M.: Even houses built as early as the 80's might have the blue poly pipe that is known to bust
Leslie B.: I bought a 60s ranch house and have spent a fortune in plumbing!
Jane R.: We just had to have our whole house re-plumbed due to leak in slab.
Kathy P.: Run the water in EVERY sink and tub, and flush every toilet. Multiple times. Check the water pressure with the faucets on all cold, all hot, and mixed. Use a good, independent inspector of YOUR choice for everything else.
Stefanie W.: Our house was built in 1981 and last year we had to replace all the plumbing. It was copper and we ended up with leaks everywhere. Replacing it all was expensive.
Be alert to mold issues
Amy R.: Black mold. We have just had to rip out both of our bathrooms upstairs because of moisture issues that led to black mold. Get an air quality expert in to ping the tile and do air quality tests. A general home inspection will not cover this. Fortunately our insurance paid for remediation. We are fighting for more money on our rebuild. It will be over $50k when it is all over.
Barbara T.: Bring a moisture meter! My new to us house has already cost me time and money fixing the previous owner's "fix" to a moisture issue.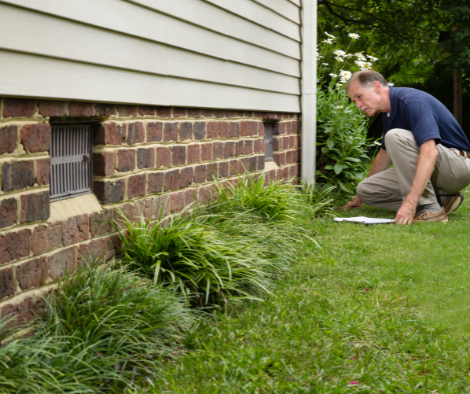 The foundation is key
Tammy C.: As a realtor, the number one deal breaker is foundation issues. A good home inspection will identify issues and let you know which ones are serious.
Christine W.: Hire a structural engineer!
Emily W.: Foundation is the biggest and costliest issue. We looked at a older home and paid to have a private foundation inspection…needed 30k in repairs. Needless to say we walked away from that one! Plumbing and septic, too. Although septic isn't too crazy. We had to replace ours recently and it was $4000, so not a bank breaker.
Jeff A.: Our home is from 1942, just check for foundation/structural issues as people have said, all the rest is cosmetic and be can fixed. The old wood they used back then basically turns into steel after 80+ years. I have family with a 20 year old house where the foundation settled and the stucco all cracked; it was a $25,000 to repair.
Examine the electrical system

Margaret B.: Along with other things mentioned, aluminum vs, copper wiring. Aluminum wiring was used in the older houses. Then they found out that the aluminum will 'shrink' over time and will start a fire.
Stacey B.: [Who] knows how ours ever passed inspection, because we had to replace the AC handler literally a year after buying the house, and the guys were dumbfounded at how jacked up the breaker panel was. Rooms were wired together in the weirdest way. They were overloaded. Plus there's an entire wall we can't use because the outlets don't work—probably due to the crappy wiring.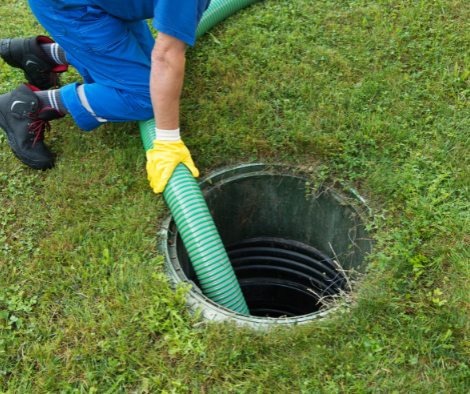 Pay attention to any potential septic / sewer issues
Kristin T.: The foundation and trees in the yard in regards to where your sewer line comes in (trees can grow into lines).
David V.: If there's a septic system, make pumping it out a condition of the deal.
Emily L.: If it has a septic tank you can request for the seller to have it pumped and inspected. Or at least show records of the last time it was pumped. Recommended for every 3-5 years. If there are issues with the drain fields that can be really expensive. We asked the seller and they said they were on sewer. They were not and luckily they had it pumped and inspected after we found out. It was a buyers' market at that time.
Jill B.: Always have a septic tank pumped and inspected! I've run into 2 now that were homemade, and the concrete blocks caved in on itself when uncovered. Unfortunately, sellers had to put in the very expensive replacements.
Have the roof and chimney checked
Jane R.: We had a leak in the wall that took years to determine was chimney and not roof. We ended up removing the chimney and fireplace.
Penny P.: Make sure the inspector will get on the roof or hire a roofing company to inspect. We bought our home and the inspector did not get on the roof. Had no idea it had a hole until we had purchased and moved in. $1400 repair on us. I will never buy another home without an actual roofer coming out to check the roof not just an inspector.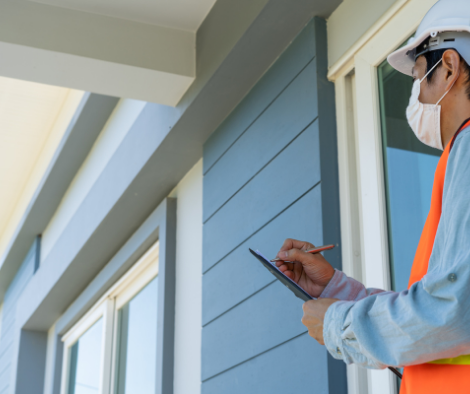 Get a thorough home inspection
Judy D.: [Find a] great home inspector that is willing to talk to you about their findings and not just send a report. This way you can have a conversation about the findings and they can help guide you to what items you should be concerned with vs. the items you can just prepare to fix in the future. For example, ours noted cloth wires, but when we had a conversation he explained they were not in use, but whomever upgraded the wiring just left it behind, so he wanted us aware it was there. Had we not been able to ask we would have assumed the house needed to be rewired to be brought up to code.
Colleen D.: Get an inspector who understands/has experience with older homes. There are going to be "a lot of things wrong" in an older home, but you need someone who can say-these things are wrong, but these are the things you need to negotiate about.
Janie P.: Get a contractor to walk through with you, not just an inspector. Inspectors are limited to visual issues, but a contractor can tell you about bad fixes, give actual estimates of repairs, etc. Also, get on your hands and knees, check inside cabinets and closets, and visit on rainy days to inspect drainage and for leaks.
Miscellaneous Tips
Jane R.: We bought a house six years ago with a lot of issues that home inspection didn't catch. We've had to remove chimney and fireplace due to bad leak. We had to put in a new septic line. We've just recently had to have all plumbing replace due to leak in slab. We've had to get a new roof. Fortunately, our home insurance has covered a good bit of the issues since there was water damage. The heating and air conditioning have to be repaired every season, but so far home warranty has covered it with copay. Our realtor says she has never seen a house have so many issues.
Shay D.: Plumbing, roof, chimney, and electrical. Unless you have a substantial sum of savings set aside to cover repairs (e.g., 30 to 50% of the homes value), you must get the home carefully inspected. If you're getting a mortgage it'll be required, but even if you aren't, you should have the home thoroughly inspected. Because you'll have already put earnest money down that you can't get back if you back out post inspection, you should look at the home with a critical eye and don't fall in love with it unless you feel like you can live with lots of inspection findings. Even new construction homes can have lots of big ticket flaws.
Kristen O.: Plumbing, roof, hvac/ furnace – major elements. Windows can be pricey to replace too depending on how old the house is and if they're original or not. I'd also hire a structural engineer before purchasing as well depending on how old. As far as structural goes don't just settle for a home inspection. We did that. House is 20 years old. Nothing was brought up structurally. Hired a structural engineer to talk about taking a wall down. Learned our entire basement wasn't to code or structurally sound. Missing an entire support beam that didn't get brought up during our home inspection.
Marie S.: Talk to neighbors see if anyone knows of anything ever happened with house. We bought a house, was told water never got anyone near it and come to find out the backyard flooded every time in heavy rains up to the porch on the house. The neighbors after we moved in said it had done that for years.
Kristina F.: Asbestos flooring in kitchen. Asbestos can also be in painted texture on ceiling and in 1960's tile backing.
Kathy D.: Check for asbestos. Could be in flooring, insulation, popcorn ceilings. If found get a quote from professional remover.
Do you have any tips for buying an old house? Let us know in the comments!