This post may contain affiliate links. Read our disclosure here.
I have been getting a lot of questions lately about saving on textbooks and homeschooling curriculum. There are so many options and it can seem so expensive that shopping may be overwhelming at first, but here are some tips about how to navigate your options.
Saving on Textbooks and Homeschool Curriculum
Free Online Text Books
For high school and college students I would always start looking to see what is free on OpenStax.org.  This is a free resource with hundreds of digital textbooks all offered by Rice University for anyone to use.  We've used this for Economics, Government, Statistics and a few other higher level classes.  The best part is your kids can create a free account and make notes, highlight and save things and then look back over just what the take notes on to help them study!
Consignment Sales
Consignment sales are a great place to find used copies of curriculum. This is not the best route if you know exactly what you want, but if you are open to different options and willing to search, you can potentially find some great books for a lot less.  This can also be a great resource for stocking a reading library for little cost.
Homeschool Groups/Curriculum Sales
At local support groups, people will often bring what they have used to give away or sell. This saves money, as you can buy directly from the source. This is a great way to be able to look through the curriculum before buying it and talk to other parents about their experiences with it.
I'm even part of a local Facebook group that is just for swapping and sharing books.  It never hurts to start asking friends if they want to share and put something together.
Online Options
There are also great resources online such as the Homeschool Classifieds and Ebay. You can buy new and used curriculum. There are a lot of options and you can even post wanted ads.  You can sort by grade level, publisher, and subjects.
Chegg is another great site to buy books or rent them online. They will even plant a tree for every order.
Amazon is a great option if you know exactly what you want. You can search for the book and then look for used copies available. If you do buy a book new, you can re-sell it on Amazon and potentially make more than you paid for it!  They also offer rentals (we used this for an AP US History class a year ago).
Abebooks is another source for books where you can also find used copies, which are almost always cheaper.
Bigwords is great site that compares the prices of your book at different bookstores in order to give you the best deal. This is really helpful and can save you a lot in the long run! Another similar site is Campus Books, which works the same way.
Renting Books
Many college textbooks are available for rent and you can also get some homeschool curriculum this way. A great way to save on homeschool curriculum is to reuse it with your other children, though, so it may be better to only rent curriculum you will not be able to reuse.
Be sure to compare with the price of buying used before renting as you can sell back books you buy, which may actually make it cheaper in the end. A great place to sell back books if you are interested is Sellbackyourbooks.com. They excel in giving you instant quotes and is a good way to get cash for your books.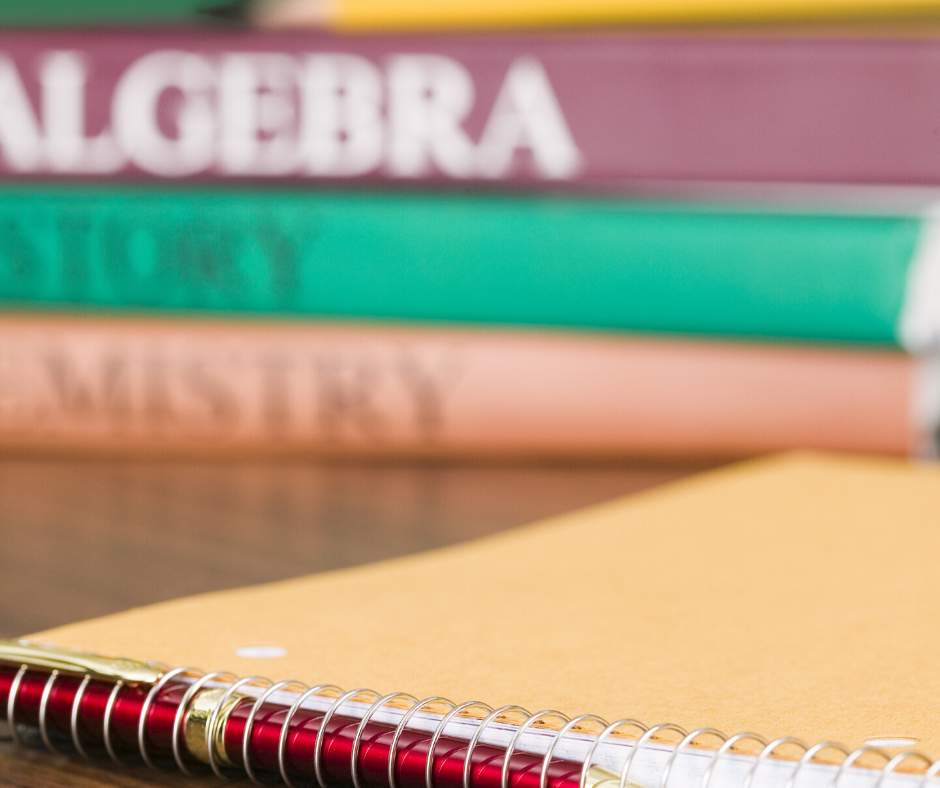 Libraries
Many local libraries will have a copy of the top curriculum publishers' work.  It may not be the grade you are looking for, but leafing through them will give you great insight to how the lessons are laid out and the type of work to expect for students.
Homeschool Conferences
Attending a homeschool conference is also great for skimming curriculum.  Most major publishers will be there and let you look through anything you want.  You'll also find a number of used book sellers offering large discounts – you'll just need to make purchases on the used items right then rather than thinking about it and purchasing later.
Choosing Curriculum
Many of you have asked what curriculum we use.  I am fine with sharing, but I firmly believe that one of the joys of home schooling is that you can tailor your resources to the child's way of learning.  What works for one family may not work for another.  So don't ever feel that you need to go with a program because "that's what everyone else is using."
First off, one thing we've used with all our girls that is awesome is The Ordinary Parent's Guide to Teaching Reading. When my youngest started kindergarten, but we did a "one room" approach meaning that she learns a reduced version of what her big sisters are covering.  For the big girls, we use Saxon for math, BJU for English, Spelling Plus for spelling, and Apologia for Science. We are also part of a local Classical Conversations group for other subjects.
Do you have any other tips for cutting costs on textbooks? Let us know in the comments!