This post may contain affiliate links. Read our disclosure here.
Valentine's Day may make you think of doing something romantic, but it can also be a fun day to celebrate with your kids. Whether you do it for a morning snack, "afternoon tea," or an after-dinner dessert, I found 30 simple Valentine's treats to make with your kids.
When considering what to put on this list, I thought about trying to make any one of these things with a preschool-aged child. If making something with a 3-year-old sounded stressful, I didn't include it. Cooking with kids should be fun, and complicated recipes don't contribute to that. As an added bonus, many of these simple Valentine's treats don't even involve baking or cooking—though some require a bit of patience (which is something we're all trying to teach our kids, right?).
Even if you don't have a big party or celebration, one of these ideas is sure to bring a little winter cheer.
Most of these treats don't require any special tools, but if you want to go the extra mile, you might pick up some heart shaped cookie cutters, a heart muffin tin, or a heart cake pan!
Simple Valentine's Treats to Make With Your Kids
Layered Valentine's Jello Cups | Butter with a Side of Bread
Strawberry Frozen Yogurt | Just a Taste
Fruit Kabobs with Strawberry Dip | Aileen Cooks
Chocolate Covered Strawberry Fudgesicles | Just a Taste
Strawberry Valentine Chex Mix | Butter with a Side of Bread
Valentine's Cake Mix Cookies | Family Cookie Recipes
Hot Chocolate Stir Sticks | Just a Taste
Strawberry Cake Mix Cookies | Butter with a Side of Bread
Sugar Cookie Cake | Julie Blanner
Cherry Party Punch | Butter with a Side of Bread
Chocolate Covered Pretzels | Love from the Oven
Valentine's Day Cookie Bars | Number 2 Pencil
Individual Fruit and Brownie Trifles | Just a Taste
Note: You could make these even more simple by using a storebrought brownie mix and the whipped cream that comes in a can!
Chocolate Covered Raspberries | Butter with a Side of Bread
Valentine's Snack Mix | Glorious Treats
Hearts in an Apple Sandwiches | Together by Jess
Heart Rice Krispie Pops | Skip to My Lou
Easy Chocolate Fondue | Butter with a Side of Bread
Valentine's Day Fruit Kabobs | Allergy Shmallergy
Cupid's Arrows | Organize Your Stuff Now
Marshmallow Pops | Just a Taste
Twinkie Heart Cakes | Smart Schoolhouse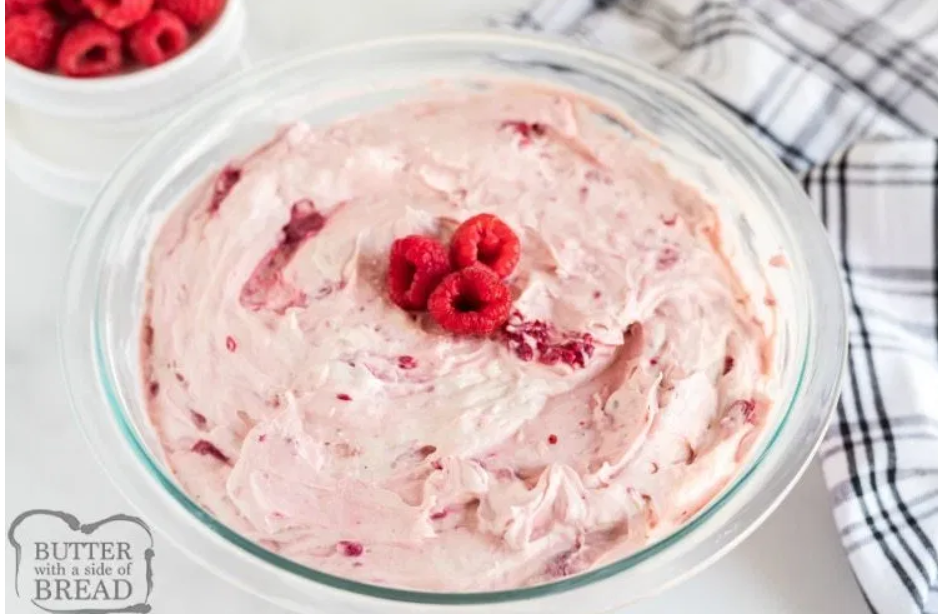 Raspberry Vanilla Jello Salad | Butter with a Side of Bread
Pink White Chocolate Sugar Cookies | Pack Momma
Chocolate Covered Heart Pretzels | The Paper Pinata
Valentine's Day Oreos | Happy Brown House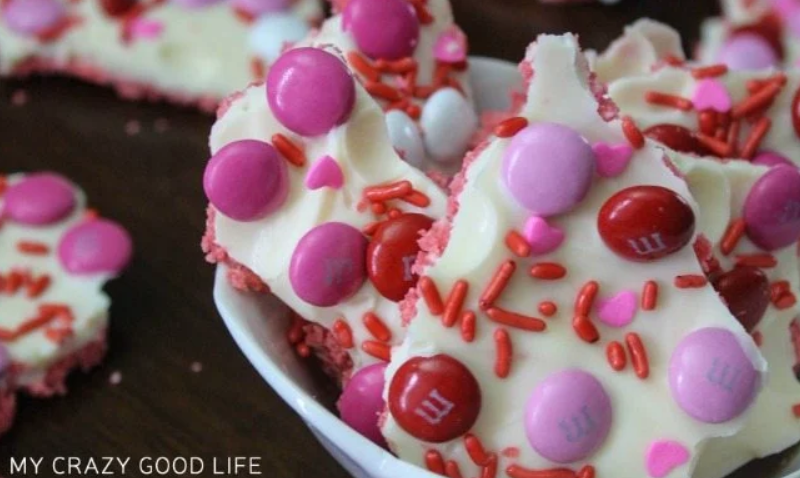 Easy Valentine's Day Bark | My Crazy Good Life
Chocolate Dipped Wafer Cookies | The Idea Room
Strawberry Brownie Kabobs | Erica's Sweet Tooth
Raspberry Chocolate Chip Cookies | Butter with a Side of Bread
Looking for more easy desserts? Check out these cake mix recipes!