This post may contain affiliate links. Read our disclosure here.
Christmas is coming, and if you are buying for children, the options can be overwhelming. You want something that's developmentally appropriate, but you also have a budget, and with online shopping, where can you even start?
I've done all the hard work for you with this wide-ranging list of 30 top toys for babies and toddlers. This list includes toys that are new this year as well as old classics that kids have loved for years and years.
Southern Savers 2021 Gift Guides | 30 Top Toys for Babies and Toddlers
This baby doll comes in several different varieties and is just the right size for little hands.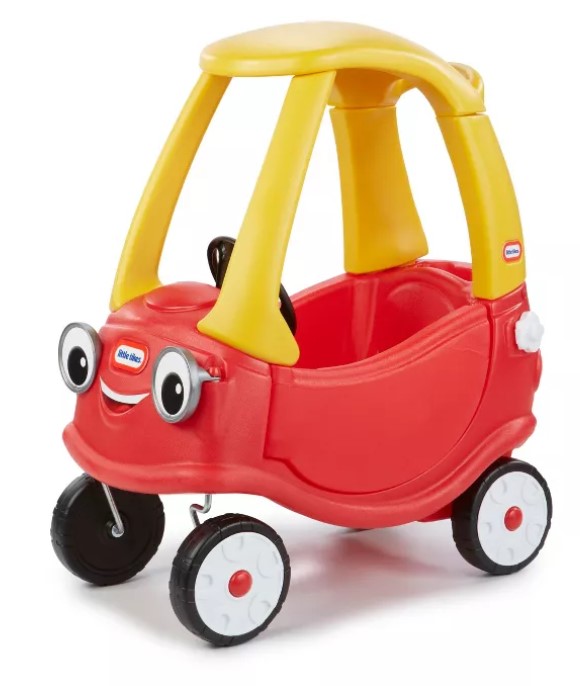 There is no toddler in the world who doesn't like these cars, and they will continue to enjoy it into the preschool years.
Perfect for early walkers and confident walkers who just like to push things around!

You'll have to decide if you want these balls all over your house, but if so, any baby or toddler will love it!

There's a reason these toys are classics. They're extremely durable and will last forever!

This truck works well indoors or outdoors and is perfect for any kid who loves trucks!

Imaginative play is just beginning at the toddler stage, and this barn is a great introduction.

This adorable train set can be built and rebuilt with all the little pieces.

If you have a Peppa Pig lover on your list, then this toy is great for getting out some excess energy.

Another classic toy that provides options for endless play.

This toy combines a play kitchen with a walking toy, allowing it to grow with babies.

This is another classic toy that is perfect for fine motor skills and pretend play.

What toddler doesn't love making music? This toy has the quality of all Melissa & Doug products as well as the delight of Blue's Clues!

Perfect for crawlers and even non mobile babies.

These can be attached to the stroller or carseat for some extra stimulation on walks or rides.

Toddlers are just beginning to be able to handle puzzles, and these are a perfect starting point.

This toy has been around forever and is a calm stimulating option for newborns on up.

This mirror is great for encouraging tummy time!

Read the reviews and see all the different uses for this item!

Baths are fun at any age, and these little balls make it even better.

Outside toys are always a win, and this bike transforms as your baby grows.

As long as you have a place to hang this, this swing will last forever and be a great source of entertainment for years to come.

Not too big to be an indoor slide, this is a great active option for little ones.

Encourage fine motor skills with this colorful hedgehog.

This toy encourages pretend play while also being educational!

Babies love anything colorful and interesting, and this rattle is great for tummy time or high chair time.

Kids can grow in how they use these bath pipes, teaching them about cause and effect!

Any toy that gets kids moving is great in my book. This is a great winter toy for when you're stuck inside!

I don't always love toys that make noise, but this one looks fun for babies and toddlers as well as their older siblings.

This is a sensory toy and a stuffed animal all in one.