This post may contain affiliate links. Read our disclosure here.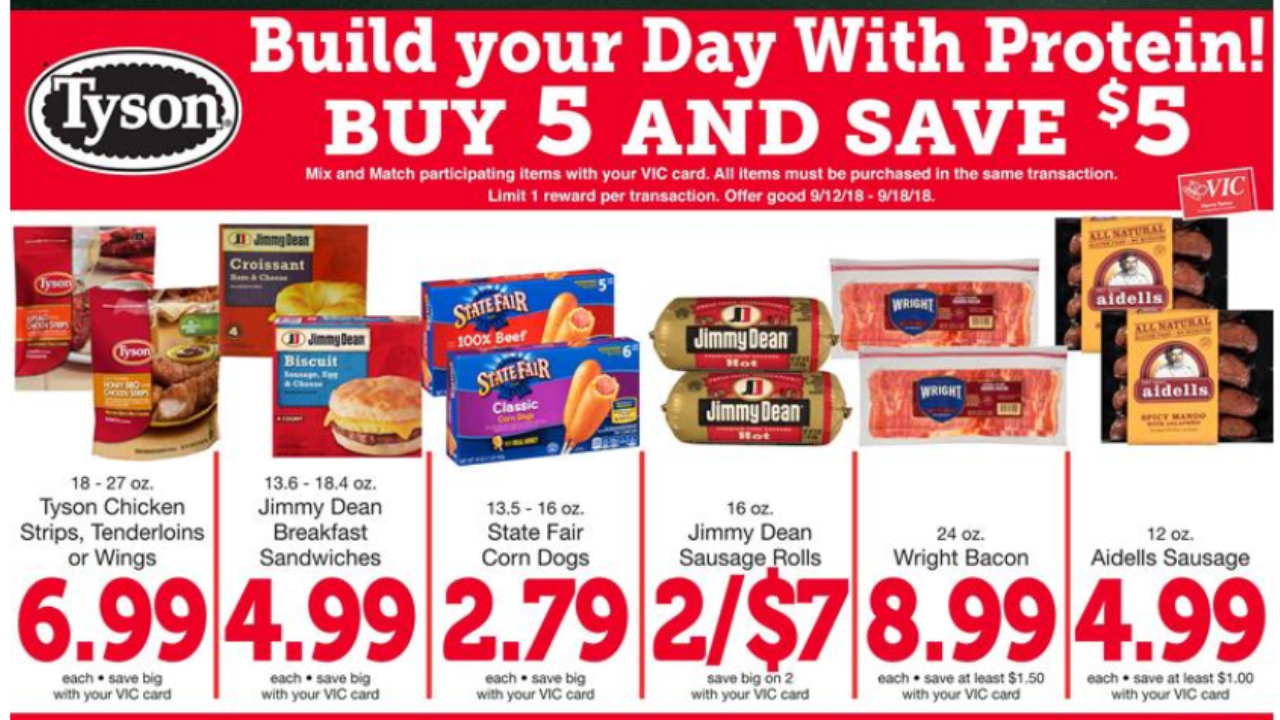 This week at Harris Teeter when you buy 5 participating meat items you'll get $5 off instantly. It makes for a money maker deal on State Fair Corn Dogs after coupons and an Ibotta offer!
Note: Only (3) of your coupons will double, but you can still use all 5 of them.
Money Maker State Fair Corn Dogs
Buy:
(5) State Fair Corn Dogs, 13.5-16 oz, $2.79
Use:


-$5 off instant savings


-.75/1 State Fair corn dogs, 4 oz+, RMN 08/05
Total Due: $2.95
Submit For:
(5) -.75/1 State Fair Corn Dogs, 5 oz+, limit 5, Ibotta App mobile coupon
Makes it FREE + 80¢ Profit!
The deal is a mix or match deal, so if you can't handle that many corn dogs, here are a few other things I would grab:
Jimmy Dean Sausage Rolls, 16 oz, $2.50
-.75/2 Jimmy Dean refrigerated items, excl single serve, limit (1) like coupon, RMN 08/19 (exp 9/16)
-$1 off Jimmy Dean refrigerated item, excl single serve, limit (1) like coupon, RMN 08/19 (exp 9/16)
-.75/1 Jimmy Dean refrigerated items, excl single serve, limit (1) like coupon, RMN 08/19 (exp 9/16)


(use .75/1, makes it $1)

Tyson Chicken Strips, Tenderloins or Wings, 18-27 oz, $5.99
-$1.50 off Tyson Chicken Strips, RMN 07/22 (exp 9/16)
-$2.50/2 Tyson Chicken Strips, bags, limit (1) like coupon, RMN 08/05
-$1.50/2 Tyson Chicken Strips, bags, limit (1) like coupon, RMN 08/05
-$2.50/2 Tyson Chicken Strips, bags, RMN 08/26


(use $1.50 off, makes it $4.49)