This post may contain affiliate links. Read our disclosure here.
Several new coupons became available today, including General Mills, Dannon, Tide and more! Plus, here are some fun deals you'll want to grab.
Popular Deals

$1 off Kidfresh Frozen Meal printable
makes it 54¢ at Target

.30/1 Liberte yogurt cup printable
makes it FREE at Harris Teeter

$1 off Vlasic Bold & Spicy pickles printable
makes it 29¢ at Publix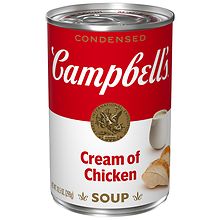 .40/3 Campbell's Condensed soups printable
makes it 58¢ at Target

$2 off Gain fabric enhancer, 52 load+ printable
makes it $1.97 at Target
New Coupons
Grocery
.60/2 General Mills Chex Mix, Bugles and Gardettos salty snacks printable
.75/1 General Mills Cocoa Puffs, Cookie Crisp or Trix cereal printable
$1 off General Mills Cheerios cereal, any flavor printable
$1 off Ripple Foods bottle printable
Fridge & Frozen
.50/1 Dannon Light & Fit regular, 4 pk. printable
.50/3 Dannon Light & Fit regular single serve cups printable
.50/3 Dannon whole milk single serve cups printable
$1 off Kunzler Franks, 1 lb.+, excl turkey and chicken printable
$1.50/2 Kunzler bacon, 16 oz+ printable
B1G1 LIVE Kombucha beverage, up to $3.25 (unlock coupon) printable
Household
$1 off Bounce product, including 70 ct.+ dryer sheets and Bursts (limited areas) printable
$2 off Tide detergent, 36 oz+ or PODS, 23 ct.+, excl Simply printable
Beauty
.50/1 Got2Be styling product printable
Find more great coupons by searching the coupon database.