This post may contain affiliate links. Read our disclosure here.
Even if you still like to stay low-tech and use a written grocery list at the store, there are some great apps you can download to help you save even more on your groceries. Here's my list of top couponing apps to help you save money as your feed your family.
Note: Some of the links below may contain my affiliate links.  When you sign up you are rewarded as a new user and I may also get a few extra points too!
Top Couponing Apps
SouthernSavers
I would be crazy to not to list myself here (after all, this is my list).  This is your way to find coupons on the go, make shopping lists, track your savings and even use the bar code scanner in the store to help price match deals.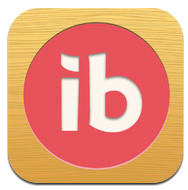 Ibotta
Head to the store and then earn cash back after your purchase by submitting pictures of your receipt through their app.  You must have a smart phone or tablet device with a camera to use this company.
Target
If you love Target, you have to get their app.  They have merged both apps together, so grab the Target Mobile app and you have access to Circle offers as well.  Circle gives you access to over 500 store sales that are like coupons.  Percentage off coupons that are good on up to 4 of the same items.  They can even be used with store and manufacturer coupons!  The Target app also has additional store coupons that aren't available online or through text messages.
Upload your receipt to earn points on lots of different brand and products. Once you hit 3000 point you'll get to cash in for great rewards like Amazon, Target, CVS gift cards. Use N0REC (that's a zero) to get 2,000 FREE points, you're already over half way there to get 3000!
Checkout 51
Another great app with lots of coupons and offers.  They load all new coupons every Thursday.  Like other apps, go shopping and upload pictures of your receipt through their app or website to earn credit back.
Coupons.com
If you have a tablet or phone, this is the only way to print coupons off your phone.  You can also load coupons to your store cards and even redeem offers after you purchase like other cash back apps.
Your Favorite Grocery Store Apps
Grabbing the app for Publix, Kroger and any other large grocery stores will give you access to special offers and more coupons.  Whole Foods, for example, puts amazing coupons like $5 off $15 orders in their app!  You don't need every app known to man, but grabbing the big stores you are in often will be helpful.
Another perk: loading eCoupons on mobile devices is much easier than on your computer!  Most stores have a search feature and bar code scanner built into their apps that doesn't exist on their websites.
Retail Me Not
Stepping away from grocery, this app is awesome for finding in-store coupons for retail stores.  If I'm standing in the checkout line at Michael's I can quickly pull up the app and see all the current coupons.  Most stores will scan the coupons right off your phone, so the app makes it perfect for last minute saving!