This post may contain affiliate links. Read our disclosure here.
In honor of summer I have created a list of the top 25 FREE things to do in Atlanta. I hope that you can use this list as a quick reference point to maximize the value of your trip! Comment below with your own ideas, the more free things to do the better.
 Top 25 FREE Things To Do In Atlanta
Lets start things off with a visit to Centennial Olympic Park. This park is a product of the 1996 Olympics and provides a great place for all residents of Atlanta to hang out and enjoy great music. Every Wednesday night from 5:30-8:00 pm experience Wednesday Wind Down and free music! Only from the months of June through September.
 2. Art Stroll at Castleberry Hill
Castleberry Hill represents the warehouse district of Atlanta but has been turned into one of the most "artistically progressive neighborhoods" of the city. The art stroll shows off the art studios and paintings in the area and the guided tour is free!
3. Free visit to Atlanta Contemporary
Their doors are always open for free to the public. Enjoy a stroll through modern art and enjoy extras like lectures, special events and kids events. Don't miss out on some truly beautiful modern art!
4. Martin Luther King Jr. National Historic Site
MLK Jr. was one of the greatest heroes of the United States of America. Visit his tomb and get a tour of where he lived growing up all for free. This is a great place to bring the kids to educate them on the Civil Rights movement.
5. Visit the National Archives at Atlanta
Love history and genealogy? This is the place for you! Try and track your family line and show your kids their heritage. You can also look at all the cool historical records the National Archives have.
6. Free Samples at Underground Atlanta
Underground Atlanta is an expansive (12 acres) area to look around, hang out, and shop. Labeled a "city beneath the streets" this part of town has free samples from 60 vendors every Wednesday at lunch time!
Need to take the kids out to run around, walk paths, or even bike? Come by Piedmont Park and enjoy the sights of beautiful trees and greenery. This is a great place to let some energy out.
The Woodruff Park Reading Room is an awesome outdoor place to learn. The reading room is in the North side of the park and is filled with carts of awesome books. Take the kids at lunch and hear a reading!
9. Federal Reserve Bank Money Museum
This is one is an educational stop. Learn all about the Federal Reserve, what they do, and how they control the money supply. Also see the importance a federal reserve system. A great place for kids. Also see a million dollars in one place!
Atlanta offers free tours of the Governor's Mansion every Tuesdays, Wednesdays, and Thursdays from 10 to 11:30 am. It is a great way to learn some history about the city and see the elegance of the mansion.
11. The Lasershow Spectacular in Mountainvison
The Lasershow Spectacular is an insane show of lights and lasers being projected onto a huge mountain. Words can not really describe the awe of it all so I suggest you just go see it! The show is free but parking is 10 dollars (maybe you can walk!).
This massive trail is 61.5 miles long and right next to Atlanta. Take the family out and plan a fun walk to see some of the beautiful country side of Georgia. Pack a lunch make it an afternoon adventure.
Do you have a child interested in space? This gem inside the perimeter features not only exhibits on space but also has its very own planetarium and observatory! Fernbank also is home to several live animal exhibits. Check out the schedule for current events and exhibits.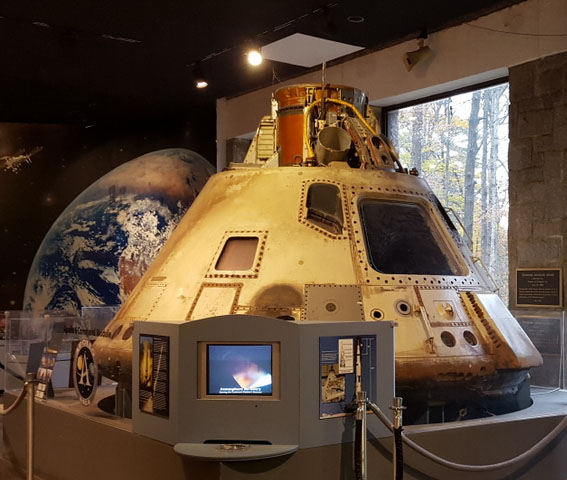 Tour the lovely Capitol building of Georgia located in downtown Atlanta. Built in 1884 the Capitol is quite a site. It is a sign of the "new south" and modeled after the Capitol building in D.C.
The Sweet Auburn neighborhood is full of amazing history and facts about the civil rights movement. Once dubbed the richest negro street in America, Sweet Auburn is filled with memorials and culture about Atlanta's African American community.
Little Five Points has lot of fun, quirky shops that you can browse around in. No need to spend any money just soak in the culture!
17. Shoot the hooch!
The Chattahoochee River is a great place to cool down after being in the heat of the South! Bring your own tube and enjoy some of the funnest, free summer fun known to man in the Chattahoochee River.
Bet you didn't know Atlanta had an Anne Frank museum. Well, they do, and it's free! With over 600 photos and a 28 minute video about Frank's life this could be a fun and educational stop.
Central Park in Atlanta has free movies that play throughout the summer! Make sure to check the schedule, bring a blanket or 2, and enjoy the movie.
20. Lake Allatoona
Take a break and enjoy a lazy afternoon on Lake Allatoona. Explore the area and see what you and the kids can find!
After wandering around trails and historic parks walk down to the Oakland cemetery. Built in 1850, it is filled with interesting gravestones and many of Atlanta's founders.
Another art walk hits the list but nothing beats free art. Located in Marietta Square electric art scene there is a ton of cool art exhibits to visit and neat little boutiques.
23. Check out events at Emory University
Local college Emory University is always having events going on that are usually free. Check the schedule out and see if any interest you and your family.
The Inman Park Festival happens once a year at the end of April is a fun packed weekend. A ton of food, events, markets and to top it all off a big parade. Make sure to check it out if you are visiting Atlanta from April 25-27.
I love farmer's market and enjoy visiting other cities markets. It's always fun to see what products are for sale and a great place to just walk around.
Bonus! The Robert C. Williams Museum of Papermaking at Georgia Institute of Technology
Not only is Georgia Tech one of Atlanta oldest schools in Atlanta, it also has a great museum about the history of paper and the art of papermaking.  Exhibits, workshops, and collections at the museum make this a pretty unique and artistic place to visit!
See more free city guides!