This post may contain affiliate links. Read our disclosure here.
When people think of Orlando, Disney World most often comes to mind. With that comes the idea that this destination will be on the pricier side and will include Mickey Mouse.
While Mickey might make an appearance, there are actually tons of free things to do in Orlando. From outdoor and recreational activities to cultural events, there is something for everyone traveling in a family or group.
Southern Savers Top 25 Free Things to Do in Orlando

Charles Hosmer Morse Museum of American Art
This museum contains one of the world's most impressive collections of famed artist Louis Comfort Tiffany, plus the artist and designer's jewelry, pottery, paintings, art glass, leaded-glass lamps and windows. Admission is free on Fridays between 4 pm and 8 pm (November through April).
The Zora Neale Hurston National Museum of Fine Arts
This museum takes you through history starting with the author's humble beginnings and displays creative works of other artists of African descent. It's free admission, but donations are accepted.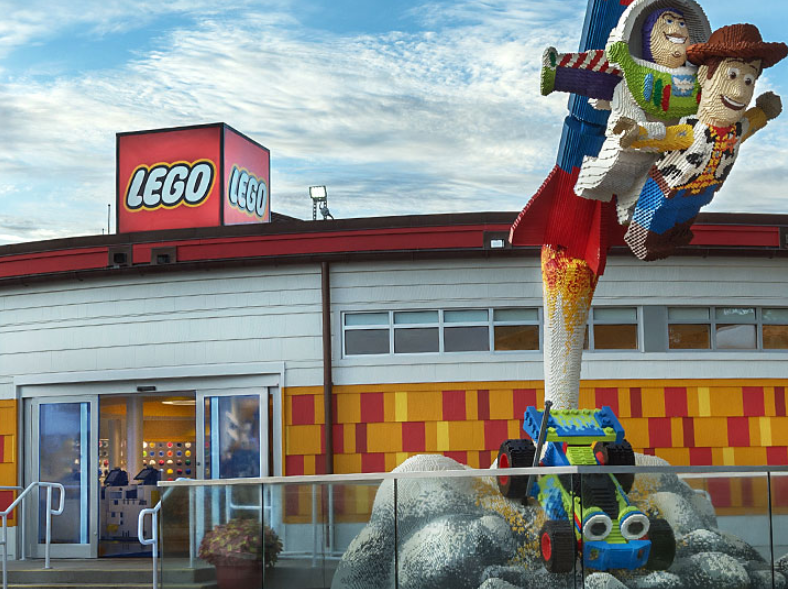 The LEGO Store at Disney Springs
Of course purchasing LEGOs would cost money, but there are super impressive Disney LEGO builds to see here. They've got hands-on play tables, too.
The Holocaust Memorial Resource and Education Center
This center presents an overview of the history of the Holocaust and serves as a memorial to victims. The center also hosts many educational events, films and commemorative programs.
This is a man-made wetland, but it's a beautiful place to go and is a great option for families with lots of fun things to do outside! There is also a free tram.
This company offers free live alligator and bird exhibits on Lake Jesup, near Orlando. Enjoy free live music on Friday and Saturday nights at the Lazy Gator.
Visit the 50-acre gardens that includes winding pathways through over 40 different plant collections, including a butterfly garden and Florida's largest rose garden. There is free admission from 9 am to 5 pm on the first Monday of every month.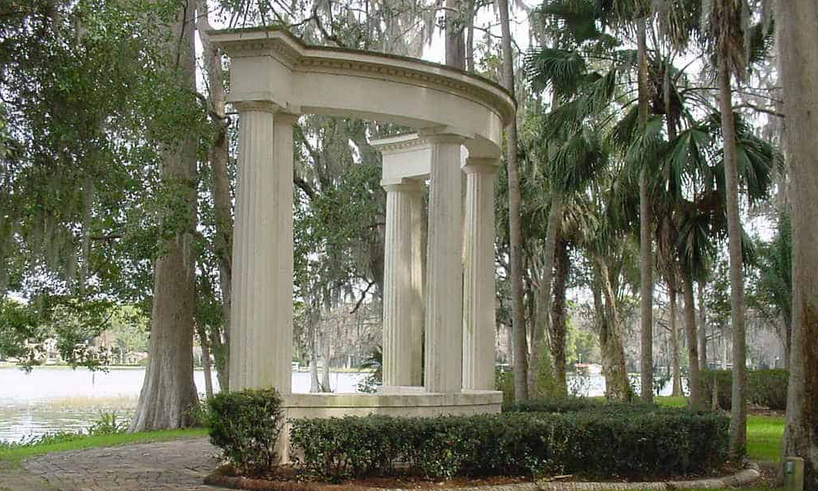 This 5.22-acre public garden is located on the shore of Lake Maitland and is open all year from 8 am until dusk. Kraft Azalea is Winter Park's (just North of Orlando) secret garden with a unique lakefront.
The Winter Park Farmer's Market
This is held from 7 a.m. to 1 p.m. every Saturday and is one of the most popular sites. Local vendors and farmers sell their homemade and homegrown specialties, including fruits, vegetables, organic produce, and more.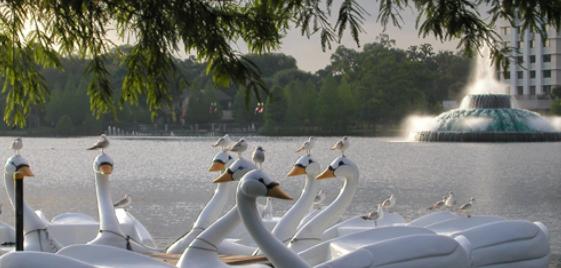 Located in the heart of downtown Orlando, visitors can enjoy this 43-acre park with picnics along the shore, free concerts at the amphitheater, or enjoy the resident swans.
Fort Christmas Historical Park
This is a little slice of old Florida. Visit the fort, the historical homes on site and the gift shop, as it's the fort from the Second Seminole Indian War and includes historical structures and pioneer demonstrations.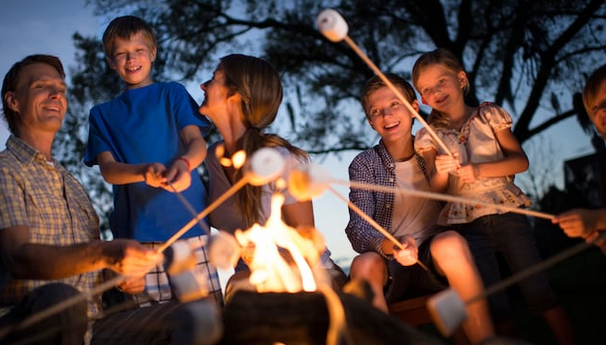 Camp out and roast marshmallows with Disney characters Chip 'n' Dale for free. The evening sing-a-long around the campfire includes a viewing of a Disney movie, too. Note: While you do need to be staying at a Walt Disney World resort to enjoy a lot of the amenities of those resorts, there are several activities that are open to the public (such as the campfires), as long as there is enough room available. There are lots of different WDW resorts that offer campfires at night. Most have s'mores kits available for purchase.
This winery is 25 miles west of downtown Orlando. They offer FREE tours, tastings, and many festivals and events.
This neat area features free, live street entertainment in the evenings, including comedians, jazz ensembles, and fire shows.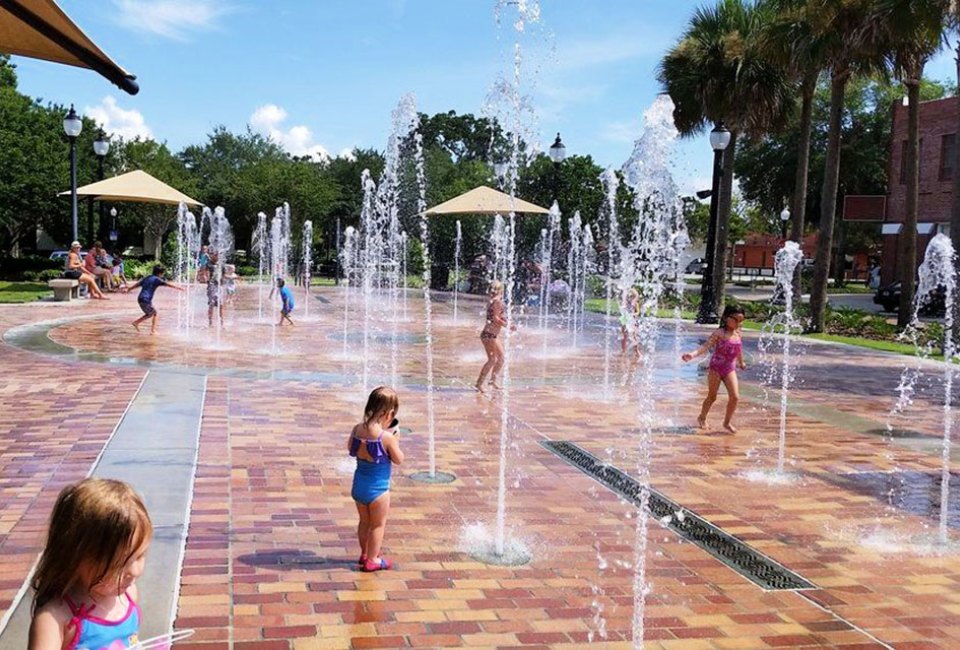 It's Florida, so look for water! Here's a round-up of the best splash pads and spraygrounds, many of which are free.
University of Central Florida's Arboretum
See more than 600 plant species on an 80-acre property. Visitors can walk through a self-guided tour to view many native plants.
Walk the Streets of Celebration
The community, originally conceived by Disney, is a blend of historic-themed architecture and modern technology. They offer many events, dining, and shopping opportunities.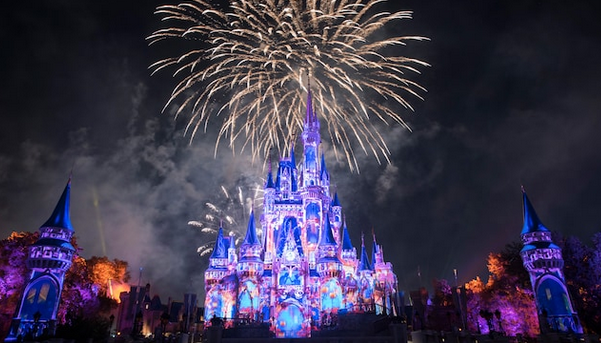 Even if you're not in the park, the Magic Kingdom fireworks can be seen from other areas. You can take the free Disney tram to the Transportation and Ticket Center for the best up-close views of the fireworks.
The Winter Park History Museum
This museum houses a photo timeline of the history of Winter Park and features changing themed exhibits. This area is just north of Orlando.
Free entertainment here includes big screen movies, classic car shows, live music, and more.
Lake Apopka Wildlife Drive Audio Tour
This wildlife tour is something you can tune into from your phone while driving through and looking out the window to try to spot native wildlife!
Sitting on the campus of Rollins College, this museum has a wonderful collection that includes European Old Master paintings, American Art, and more.
Orlando Public Children's Library
Depending on the day and time of year, the Children's Library offers a variety of events, including special readings, arts and crafts, family movie nights, and more.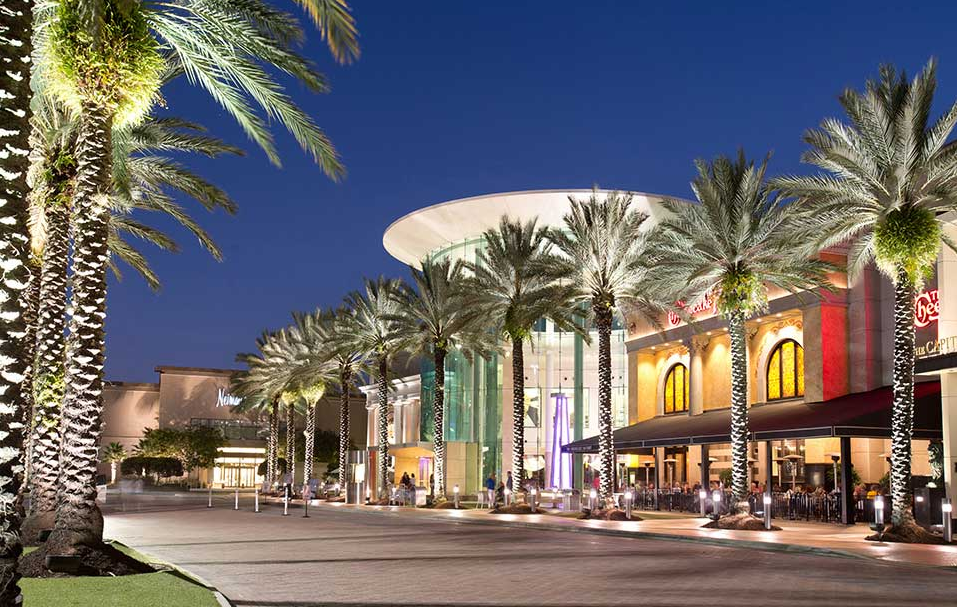 This is a large mall that features designer shops. To buy something won't be free obviously, but you can window shop from famous designers and the mall is a grand sight to see. This could be a good stop if the weather's not great.
Go on a 1.7-mile walk through the Florida marshes and swamps and keep your eye open for wildlife!
See more frugal living ideas!