This post may contain affiliate links. Read our disclosure here.
Baton Rouge is the hometown of Louisiana State University, and I love visiting university towns because there are always so many great opportunities for fun things to do. The best thing is, many of them are free! I've researched all the options and come up with the top 25 free things to do in Baton Rouge so that you can enjoy your visit without breaking the bank.
Top 25 Free Things to Do in Baton Rouge
This location is a famous spot to sit in the evenings and watch the sun set.
This park has tons of bike trails that you can ride or you can just explore all the green space on foot.
If you've got a plant lover in your family like I do, then you might enjoy visiting the arboretum at LSU. They also frequently offer free programs.
This may not be the most exciting option for very young kids, but if you have a budding historian in your family, you'll enjoy browsing the archives for information about Louisiana history and genealogy.
This park has both a playground and a splash pad, so pack the sunscreen.
This museum features local Baton Rouge history with frequently changing exhibits.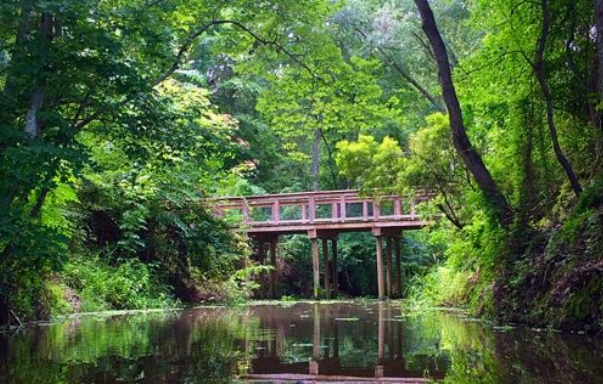 This park has both a playground and splash pad, as well as boating opportunities if you have your own gear.
This looks like an amazing museum in its own right, but the self-guided tour provides further activities for kids to look for while at the museum.
To me, finding a botanical garden in a place we're visiting is like finding a treasure. There's something so relaxing about wandering through a place full of flowers.
If you've got your bikes with you on your trip, think about going for a family bike ride on this beautiful bike trail.
This greenway will take you through miles of green space and is perfect for an early morning or a late afternoon stroll.
Another great bike trail option, if you've got your bikes with you!
Mike the Tiger is the LSU mascot, but he's also a real live tiger who lives on the LSU campus! Check the website to make sure he'll be there when you visit.
This park has some activities that you can do for a small fee, but there is also a playground, a splash pad, and an indoor walking track.
This park has a lake with a sand beach where you can wade in and get your toes wet.
This art gallery is free to enter and features almost 3,000 square feet of exhibition space.
Look at the views from the top of the capitol tower, or go on a walking tour of the grounds.
This observatory offers the chance to look at the stars on select weekend nights for free. Check the website for the schedule.
The barracks are not open for tours as they have people living in them now, but you can get a glimpse of history and read more about them on the website.
Baton Rouge has an untold number of Little Free Libraries around town. Look at the map and see how many you can find!
Look for the art that's part of the Walls Project
Baton Rouge has a ton of public art all over the city. Which one is your favorite?
This museum features local history and lets you in on history of the military in Louisiana.
Curl up with a good book in the corner of one of the library's branches.
The former Louisiana state capitol is now a museum with free admission. It truly looks more like a castle than a government building!
Originally a working plantation, Magnolia Mound features a visitor center that showcases French Creole history.
Headed a little further east? Check out our top 25 free things to do in Birmingham!