This post may contain affiliate links. Read our disclosure here.
Located in the center of the state, the motto of Columbia is "famously hot." Having lived here for many years, I can attest that it's not an incorrect motto. So while that may not draw anyone here on its own, there are lots of free things to do in Columbia SC that make it worthwhile to come visit, even in the summer!
Top 25 Free Things to Do in Columbia SC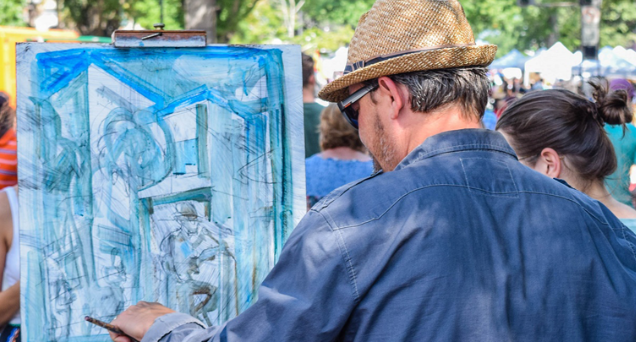 Several blocks of Main Street in downtown Columbia get blocked off each Saturday morning for this amazing local farmers market. Local vendors selling a variety of things set up stands along the street and you can bring your dog and spend the morning browsing.
In addition to a kid-sized zipline and a large green area perfect for throwing a football, this park has a great playground and a splash pad that will turn on if you press a button to the side of it.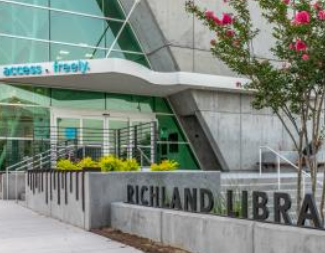 With branches all over the city and regular programs like story time and gardening workshops, you're sure to find something to do at the library, even if it's just to curl up in a comfy chair with a new book.
Right at the heart of the University of South Carolina campus is the Horseshoe, a large area with cobblestone paths, green space, and benches. If you're there during a nice day in the school year, you'll spot tons of students studying or napping! Bring a Frisbee and a picnic lunch for a fun outing.
You can see exhibits from many periods of history, including the Revolutionary War, at this free museum.
With several places to park and get on the walkway, you can go for several miles in either direction walking between the Columbia Canal and the Saluda River.
You'll have to plan ahead, but you can see the inside of the SC capitol for free! The outside grounds are also fun to play on.
Even if you're not a skater, you can enjoy watching other people skate or roller blade! There is also a fantastic playground and various athletic fields.
You'll need to fill out a form ahead of time, but the interior of the mansion is beautiful if you are able to go inside.
There are three permanent art installations by renowned artist Blue Sky in downtown Columbia: the Busted Plug, Tunnelvision, and Neverbust Chain. See if you can find all of them!
With a newly renovated playground, tons of green space, and a bunch of stairs you can climb to see a beautiful view of the Columbia skyline, this is a great place to spend the afternoon.
Located at the heart of the University of South Carolina campus, you can see both university and South Carolina history here.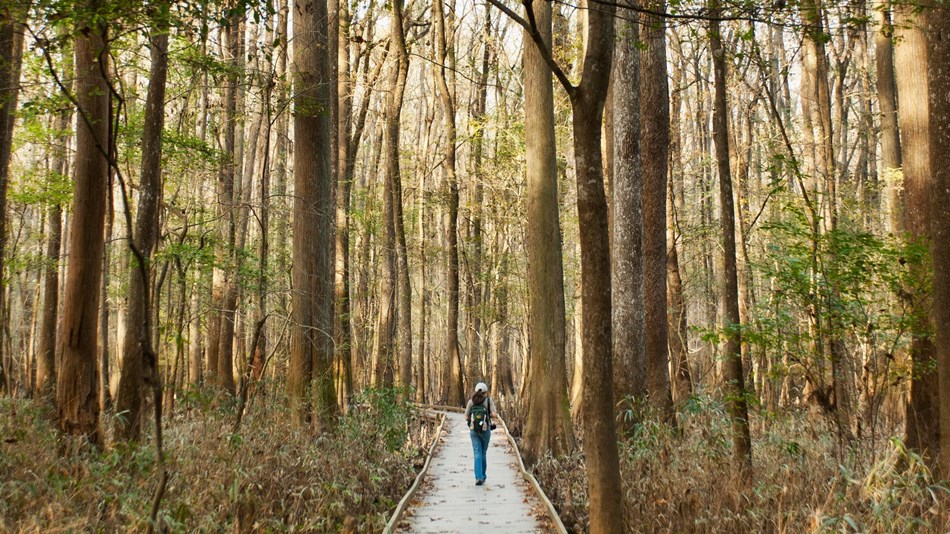 This state park is a treasure hidden in Columbia. Once you get out on the boardwalk
Scroll down to the bottom of the page to request the guide to do your own tour around the USC campus.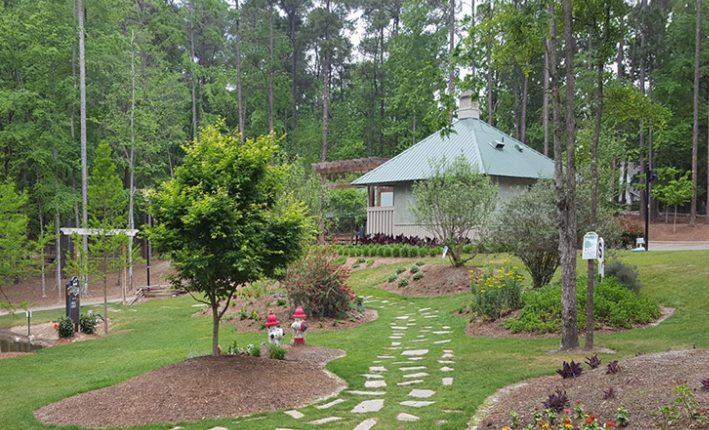 In the spring, the pond here is filled with frogs, and my kids love seeing them! This is a huge park that's great for a game of hide-and-seek with the kids.
In the summer, the City of Columbia hosts free movies periodically at local parks.
You can spend several hours here learning about fire engines and the history of fire departments.
There are tons of great parks in Columbia, but this is one of the best.
The dam is really cool architecturally, but you can also get some good exercise walking back and forth across it. Make sure to take sunscreen!
The City of Columbia sponsors free concerts in Finlay Park each summer. Bring a blanket and a picnic dinner!
If you're staying further away from the center of the city, this farmers market is a great option.
See this interesting piece of geology in the middle of a huge nature preserve that also has a waterfall.
You'll have to pay to go inside the historic houses, but you can enjoy the beautiful gardens for free.
Located out in Lexington, this is a great little park with tiny ponds to explore as well as a super fun playground.
This huge farmers market is a lot of fun just to walk around, even if you don't buy anything!
Do you live here? What are your favorite free things to do in Columbia SC?
Check out all of our top 25 lists of free things to do!