This post may contain affiliate links. Read our disclosure here.
Living in South Carolina, we've had many opportunities to visit Greenville, and it is a great spot for family fun and entertainment without having to spend a lot of money. The city has invested a lot of money into green spaces, and around the Greenville area there are other spots that will provide a great outing without breaking the bank. Here are my top 25 free things to do in Greenville!
Note: A few of these ideas may have COVID-related restrictions. Be sure to check the website and call ahead to see what the current situation is!
Top 25 Free Things to Do in Greenville, SC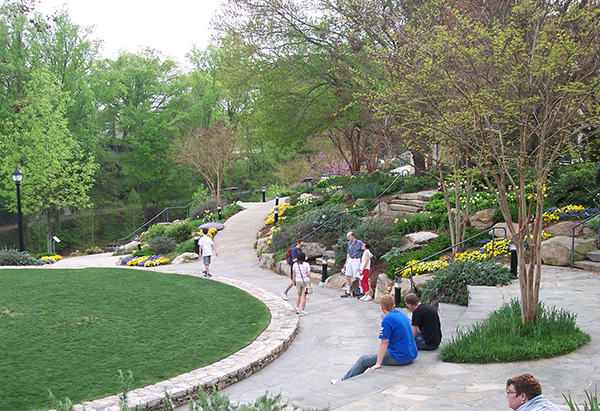 Play at Falls Park on the Reedy River
This is in the heart of Greenville and a favorite spot for locals and tourists. Perfect for a photo shoot or just a nice day walking around.
You can ride the trolley around Greenville for free!
Listen to live music at NOMA Square
You'll need to check the schedule, but throughout the year there are live music events you can attend.
Covering 22 miles, this is great for walking or biking.
This is the only historic house open to the public in Greenville. You can see inside or enjoy the garden outside.
Get some exercise and play disc golf together as a family at a variety of places around Greenville.
Explore downtown Greenville with this map that will lead you around the area and take you to dozens of different outdoor art installations.
You'll have to book your tour ahead of time, but you and your family can explore the inner works of how BMW cars are made.
This is a list of places where you can fish around the Greenville area. Just make sure you have your pole and tackle box!
This is a fun scavenger hunt for kids! There are 9 mice hidden in an area that they can work to find.
There are tons of playgrounds all around Greenville, and this site can help you locate one near where you want to be.
This garden is great for family photos or also just strolling around.
Watch airplanes take off and land or just enjoy the playground at this fun park.
Enjoy a scenic drive on this highway in the Greenville area.
This is a great free idea for garden enthusiasts or anyone who loves the outdoors!
This park has sports and fitness options as well as a great playground.
Pack a lunch and enjoy this shady, family friendly outdoor option.
You'll need to bring your own mini golf clubs and balls, but otherwise it's free to play!
While some events have a cost, you can visit the mill and its buildings for free.
This national park was the site of an important Revolutionary War battle.
While there is a $3 suggested donation, it is optional (though that's super cheap!). And so I'm including this on the list because they have lots of great programs and events!
The last covered bridge in South Carolina, this is an historic artifact that would be fun to visit.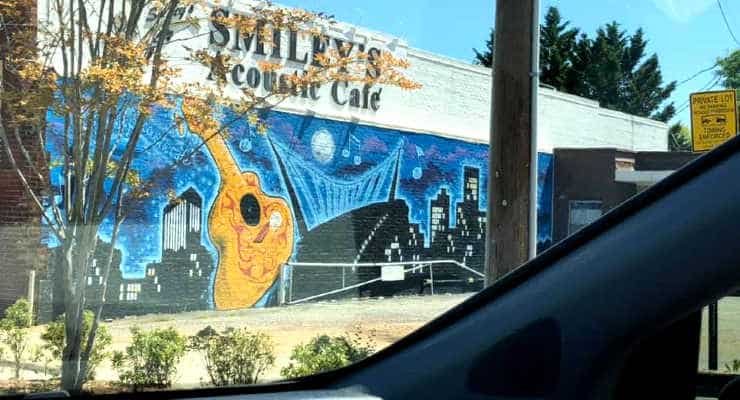 You can do a driving tour if the weather isn't great and see a number of murals all around the Upstate.
You can swim in South Carolina weather for at least half the year, so look at this list for some free swimming options!
Pick some produce at a farm
If the season is right, you can find a ton of U-Pick farms around Greenville.
Are you familiar with the Greenville area? What are your favorite free things to do in Greenville?
Headed somewhere else? See all our 25 free things to do posts!