This post may contain affiliate links. Read our disclosure here.
It is always fun to visit new cities, but one thing I have found is it is hard to know what to do when you get there. Many cities have signature attractions, but sometimes those places cost a fortune. Here are some amazing things to do in the beautiful Midwestern city of Minneapolis that won't break the bank.  In fact, all of these activities are FREE!
Surprisingly, Minneapolis is becoming one of the most popular cities in the US to travel to. Most wouldn't think of traveling there, but Minneapolis is quickly becoming one of the coolest places to be and is fast becoming a cultural hotspot! While there are over a hundred different free things to do in the Twin Cities, we've compiled a list of 25. So grab your bags and let's go!
Top 25 FREE Things to Do in Minneapolis
This is a great collection of art and is free every day (except Mondays when it's closed)! It has artworks and artifacts from all over the world and all different time periods. Then you can grab a coffee from Spyhouse Coffee a few streets over after your visit (Minneapolis is ranked number 11 in the US for best coffee city!).
Another great art option is this art museum house at UMinn-Minneapolis. They have many rotating exhibits throughout the year.
This park includes several lakes that include beach access! If you have your own watercraft or want to pay to rent some, you can do that also.
The state capitol offers free daily guided tours. This is a great opportunity to learn about a different state and to look at some amazing architecture.
It's the perfect place to indulge your inner botanist.  This beautiful place is right next to Lake Harriet where you can enjoy an afternoon full of amazing flowers.
Inspired by European cathedrals, this beautiful church building is open for free tours Tuesday through Friday at 1 pm. It's a magnificent building with a much different layout than most cathedrals.
Visiting a cemetery might not seem like the most exciting thing to do when traveling, but this one is essentially an outdoor museum. It was created in the 1800s and has beautiful architecture and memorials. You can also download a self-guided tour.
The Minnesota Sinfonia often has free concerts for adults and families in the Minneapolis/St. Paul area. This is a great opportunity to treat your kids to the beauty of classical music.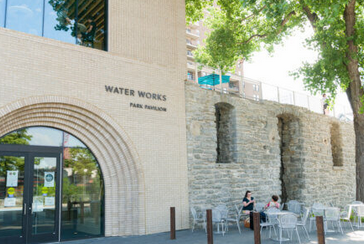 This park area has both indoor and outdoor spaces that explore local history and offer lots of green space!
You can catch some of the greatest views in the whole city from this pedestrian walk bridge that crosses directly over the Mississippi River at St. Anthony Falls.  Be sure to look at the Mill City Ruins, which makes it the perfect afternoon hangout spot.
If you're in the mood for a run, a bike ride, or even just a leisurely walk, Minneapolis' location on the Mississippi River makes it the perfect place to enjoy some exercise and the riverfront. With 3,000 miles of bike trails along its banks, there is no shortage of distance to walk, run, or bike.
This garden of statues is located opposite the Walker Art Center and has some very famous pieces of modern sculpture such as the Spoonbridge and Cherry and the Standing Fish.
On the wild side, Como Park Zoo is fun for the whole family! They have everything from animals, gardens, carousel and other park rides, pieces of art, and plenty of gift shops. It's also FREE!
You can visit the public spaces and walk around in this beautiful historic theater for free.
Every Tuesday morning, Mall of America hosts free arts and crafts, storytime and character appearances from 10 am till noon for toddlers and their caretakers.
Lake Street Museum in the Streets
There are three different walking tours with free maps offered for this area of town that guide you through plaques along this historic area.
There are a few free bus routes offered through the city's metro system. This will allow you to go to many of the places on this list without having to worry about parking!
This park has beach access, a playground, and various sporting facilities and fields.
This is a very important location to the people of Minnesota, especially to the Dakota Indians. It's an impressive sight in summer but is especially cool to watch in winter when it is frozen over.
From May to September, you can watch horse races for free here!
Minnesota African-American Heritage Museum and Gallery

Admission to this museum and art gallery is always free. It specifically focuses on highlighting the history and accomplishments of African Americans in Minnesota.
This park offers trails, swimming, wildlife, and many programming and events that are family friendly.
You'll obviously have to pay to buy things, but there's plenty of entertainment to have just walking around!
Not too far from Minneapolis, this park has a huge fountain / splash pad that is great for cooling off on summer days! It also has an amazing playground.