This post may contain affiliate links. Read our disclosure here.
Happy Prime Day!!  This is a fun day for getting great prices on Amazon family products, but also a lot of deals offered by many other brands.
I have pinned this post to the top of the site, scroll down to see the newest deals!
Tip:  Not every deal requires you to be a Prime member!  I've tried to mark ones that require a prime membership.   That said, you could always get a 30 day trial of Amazon Prime if you see deals you really want.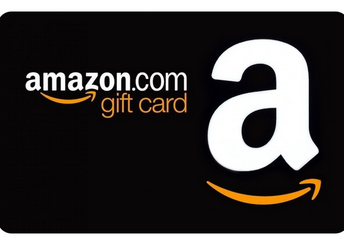 $5 Amazon Gift Card wyb $25 Amazon Gift Card
w/ code GCPRIME18
(6) Free Kindle eBook Downloads
*prime members only
Electronics
Amazon Fire TV Stick with Alexa Voice Remote, $14.99 (reg. $39.99)
+ get $45 SlingTV Credit
*prime members only

Toshiba 50 inch, 4K Ultra HD Smart LED TV with Fire TV, $304.99 (reg. $380)
*prime members only
Fire 7 Tablet, 8 GB, with special offers $29.99 (reg. $49.99)
*prime members only
SanDisk 128 GB micro SD Memory Card for Fire Tablets and Fire TV, $20.99 (reg. $80)

Fire 8 Tablet, 16GB with special offers, $49.99 (reg. $79.99)
buy (2) for $39.99 each
*prime members only

Amazon Echo Dot (3rd gen) + Amazon Smart Plug, $26.99 (reg. $47)
*prime members only
Amazon Ring Door Bell + Echo Dot (3rd gen) $69.99 (reg. $124)
*prime members only
Amazon Cloud Cam Security Camera, $59.99 (reg. $119.99)
*prime members only
20% off Movies and TV Shoes on DVD or Blu-Ray,
over 3500 participating titles
Garmin GPS Smart Watches 30-50% off
*prime members only


Bose QuietComfort Noise Cancelling Headphones, $125 (reg. $198)
*prime members only
Nintendo New 3DS XL, $149.99 (reg. $199.99)
Super NES Edition + Super Mario Kart for SNES
*prime members only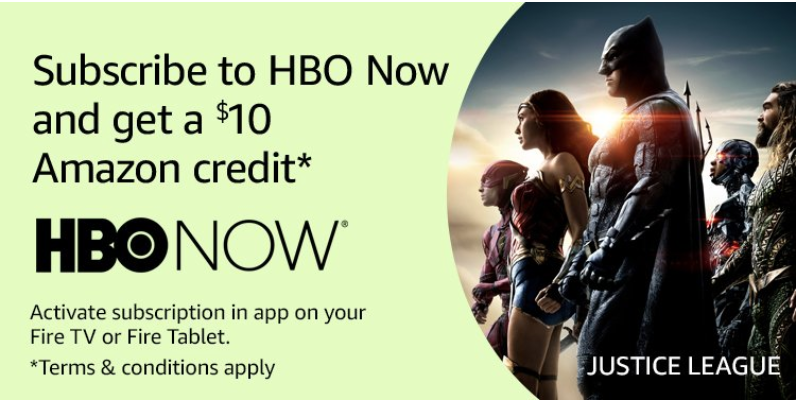 $10 Amazon Credit when you subscribe to HBO, Showtime and/or AMC Premiere
*prime members only
Acer Chromebook 11, 11.6″ HD, 4GB, 16GB Storage, $139.99 (reg. $203.78)
*prime members only

Phone Deals
Samsung Galaxy S9 Unlocked Smartphone, $719.99 (reg. $1,149.96)
Plus Echo, Echo Spot, + Samsung Smart Home Monitoring Kit
*prime members only
Honor 7X Unlocked Smartphone, $169.99 (reg. $199.99)
*prime members only

Essential Phone 128 GB, unlocked for any provider $249.99 (reg. $499.99)
*prime members only

Household or Personal Care

iRobot Roomba 671 Robot Vacuum with Wi-Fi Connectivity, $229.99 (reg. $349.99)
*prime members only

Instant Pot DUO60 6 Qt 7-in-1 Programmable Pressure Cooker $58.99 (reg. $99.95)
*prime members only

Instant Pot Sealing Ring, 6 quart – 2 pk, $8.96  


Yeti Hopper Two Portable Cooler, $174.99 (reg. $249.99)
*prime members only

Cricut Explore Air 2 Bundle, $194.99 (reg. $279.99)
*prime members only

Oral-B Pro 7000 Rechargeable Toothbrush, $79.99 (reg. $120)
-$15 off with code 15OB7000PD
makes it $64.99
Oral-B Replacement Brush Heads, 2 ct., $11.49 (reg. $21.99)
Keurig Cafe Espresso, Latte or Coffee Maker + 24 K-Cups $119.99 (reg. $199.98)
this has great reviews!
*prime members only
Contigo Travel Mugs, 16 oz, $11.19 (reg. $19+)
*prime members only

Amazon Thermal Laminator, $11.99 (reg. $21.99)
*prime members only
Sun Joe SPX3000 Pressure Washer, $109.50 (reg. $199.99)
*prime members only
Lifestraw, $9.99
*prime members only
AmazonBasics Premium 8-Piece Steak Knife Set, $13.71 (reg. $19.99)
*prime members only

NutriBullet High-Speed Blender/Mixer System, $44.99 (reg. $60)
*prime members only

AmazonBasics Pre-Seasoned Cast Iron Skillet, $9.99
*prime members only
AmazonBasics Room Darkening Blackout Curtain Set, $17.25
*prime members only

Anova Culinary Sous Vide Precision Cooker, $129 (reg. $199)
*prime members only

Cuisinart Smart Stick Blender, $19.99 (reg. $25.99)
*prime members only

23andMe DNA Test, $99.99
w/Health + Ancestry Personal Genetic Service
*prime members only
Get $20 off $60 in Select Household Products
*prime members only
Amazon Services
4 Months of Amazon Music Unlimited for 99¢
*prime members only
Get $5 off any order of $20+ in Books Sold by Amazon with code PRIMEBOOKS18
New Product Launches (Prime Members Only)

WowWee Mackenzie Unicorn Fingerling, $17.99
a similar one was sold out months before Christmas last year
Squish Wireless Charger for iPhone or Android, $29.99
-5% off with coupon
(makes it $28.49)
Coupon Deals
Honest Purely Simple Hypoallergenic Face And Body Lotion, $7.47
-40% off Coupon
(makes it $4.82)
*prime members only

Nivea Luxury Collection, 5 piece gift set, $25
-45% off at checkout
(makes it $13.75)
Tom's of Maine Children's Toothpaste, 3 pack, $8.81
-$2.31 coupon
(makes it $6.50 or $2.16 per tube)
Finish – All in 1-94ct, $14.92
-25% off Coupon
-5% off Subscribe & save
(makes it $11.19)
*prime members only

AXE Body Wash for Men, Phoenix, 16 oz, 4 Count, $13.94
-25% off Coupon
(makes it $10.45)
*prime members only

Clorox Wipes Value Pack, 3 pack, $14.49
-5% off Subscribe & Save
-30% off Coupon
(makes it $9.63)
also part of save $20 when you spend $60 on select household items
*prime members only

Presto Bath Tissue, 24 Mega Rolls, $14.31
*prime members only

Aquaphor Healing Ointment, 14 oz, $11.39
-5% off Subscribe & Save
-40% off Coupon
(makes it $5.69)
*prime members only


Similac Pro-Sensitive Infant Formula with Iron 34.9 oz, 3 Count $111.02
-5% off Subscribe & Save
-35% off coupon
(makes it $70.12 – $23.37 per container!)
*prime members only

Earth's Best Diapers, Size 3, 116 ct., $39.74
-5% off Subscribe & Save (save 20% instead when you Subscribe to at least 5 items)
-35% off coupon
(makes it $24.53 – 21¢ per diaper)
*prime members only

Seventh Generation Diapers, Size 1, 160 ct., $45.47
-5% off Subscribe & Save (save 20% instead when you Subscribe to at least 5 items)
-40% off coupon
(makes it $25.01 – 15¢ per diaper)
*prime members only

Seventh Generation Wipes, 768 ct., $29.97
-5% off Subscribe & Save (save 20% instead when you Subscribe to at least 5 items)
-40% off coupon
(makes it $16.48 – 2¢ per wipe)
*prime members only
Baby & Kid Deals
Graco Up to 30% off

30-40% off STEM Toys of Kids
*prime members only


Up to 30% off Melissa & Doug Toys
*prime members only

Green Toys House Playset, $19.88
Green Toys Wagon, $13.65
*prime members only
Bright Starts 2-in-1 Silly Sunburst Activity Gym and Saucer, $44.78
price will change in cart
*prime members only

Safety 1st Guide 65 Convertible Car Seat, $66.68
price will change in cart
*prime members only

Radio Flyer 4-in-1 Stroll 'N Trike, $55.43 (reg. $82.75)
*prime members only

Summer Infant 3D Lite Convenience Stroller, $53.27 (reg. $62.67)
price will change in cart
*prime members only

Clothing

Up to 60% off Under Armour Apparel, Shoes & Accessories
Note: Sale prices show up after you click through each item.  I found $20 items for $9.99 etc.
*prime members only