This post may contain affiliate links. Read our disclosure here.
Happy Prime Day!!  This is a fun day for getting great prices on Amazon family products, but also a lot of deals offered by many other brands.
I have pinned this post to the top of the site, scroll down to see the newest deals!
Tip:  Not every deal requires you to be a Prime member!  I've tried to mark ones that require a prime membership.   That said, you could always get a 30 day trial of Amazon Prime if you see deals you really want.
Free Family Sized Box of Honey Nut Cheerios
Add it to any Amazon Fresh, Amazon Pantry or Amazon Now purchase and get it completely free.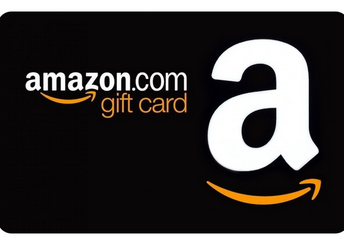 $5 Amazon Gift Card wyb $25 Amazon Gift Card
w/ code GCPRIME18
(6) Free Kindle eBook Downloads
*prime members only
Electronics
Amazon Fire TV Stick with Alexa Voice Remote, $19.99 (reg. $39.99)
*prime members only

Toshiba 50 inch, 4K Ultra HD Smart LED TV with Fire TV, $289.99 (reg. $399)
*prime members only
Fire 7 Tablet, 8 GB, with special offers $29.99 (reg. $49.99)
*prime members only
SanDisk 128 GB micro SD Memory Card for Fire Tablets and Fire TV, $23.88

If you want more than one… you can order a bundle of (3) Fire 7 Tablets, 8 GB, for $79.97 or basically $26.65 each!
Amazon Cloud Cam Security Camera, $59.99 (reg. $119.99)
*prime members only
20% off Movies and TV Shoes on DVD or Blu-Ray,
over 3500 participating titles
Garmin GPS Smart Watches 30-50% off
*prime members only


Bose QuietComfort Noise Cancelling Headphones, $125 (reg. $198)
*prime members only
Nintendo New 3DS XL, $149.99 (reg. $199.99)
Super NES Edition + Super Mario Kart for SNES
*prime members only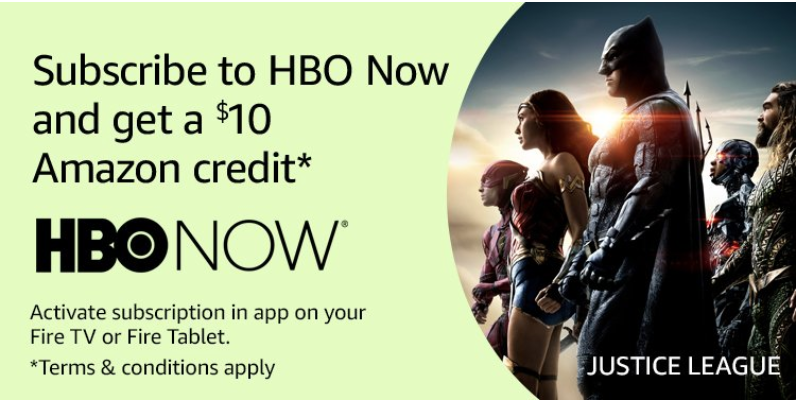 $10 Amazon Credit when you subscribe to HBO, Showtime and/or AMC Premiere
*prime members only
Acer Chromebook 11, 11.6″ HD, 4GB, 16GB Storage, $139.99 (reg. $203.78)
*prime members only

Phone Deals
Samsung Galaxy S9 Unlocked Smartphone, $719.99 (reg. $1,149.96)
Plus Echo, Echo Spot, + Samsung Smart Home Monitoring Kit
*prime members only
Honor 7X Unlocked Smartphone, $169.99 (reg. $199.99)
*prime members only

Essential Phone 128 GB, unlocked for any provider $249.99 (reg. $499.99)
*prime members only

Household or Personal Care

iRobot Roomba 671 Robot Vacuum with Wi-Fi Connectivity, $229.99 (reg. $349.99)
*prime members only

Instant Pot DUO60 6 Qt 7-in-1 Programmable Pressure Cooker $58.99 (reg. $99.95)
*prime members only

Instant Pot Sealing Ring, 6 quart – 2 pk, $8.96  


Yeti Hopper Two Portable Cooler, $174.99 (reg. $249.99)
*prime members only

Cricut Explore Air 2 Bundle, $194.99 (reg. $279.99)
*prime members only

Oral-B Pro 7000 Rechargeable Toothbrush, $79.99 (reg. $120)
-$15 off with code 15OB7000PD
makes it $64.99
Oral-B Replacement Brush Heads, 2 ct., $11.49 (reg. $21.99)
Keurig Cafe Espresso, Latte or Coffee Maker + 24 K-Cups $119.99 (reg. $199.98)
this has great reviews!
*prime members only
Contigo Travel Mugs, 16 oz, $11.19 (reg. $19+)
*prime members only

Amazon Thermal Laminator, $11.99 (reg. $21.99)
*prime members only
Sun Joe SPX3000 Pressure Washer, $109.50 (reg. $199.99)
*prime members only
Lifestraw, $9.99
*prime members only
AmazonBasics Premium 8-Piece Steak Knife Set, $13.71 (reg. $19.99)
*prime members only

NutriBullet High-Speed Blender/Mixer System, $44.99 (reg. $60)
*prime members only

AmazonBasics Pre-Seasoned Cast Iron Skillet, $9.99
*prime members only
AmazonBasics Room Darkening Blackout Curtain Set, $17.25
*prime members only

Anova Culinary Sous Vide Precision Cooker, $129 (reg. $199)
*prime members only

Cuisinart Smart Stick Blender, $19.99 (reg. $25.99)
*prime members only

23andMe DNA Test, $99.99
w/Health + Ancestry Personal Genetic Service
*prime members only
Get $20 off $60 in Select Household Products
*prime members only
Amazon Services
4 Months of Amazon Music Unlimited for 99¢
*prime members only
Get $5 off any order of $20+ in Books Sold by Amazon with code PRIMEBOOKS18
New Product Launches (Prime Members Only)

WowWee Mackenzie Unicorn Fingerling, $17.99
a similar one was sold out months before Christmas last year
Squish Wireless Charger for iPhone or Android, $29.99
-5% off with coupon
(makes it $28.49)
Coupon Deals
Honest Purely Simple Hypoallergenic Face And Body Lotion, $7.47
-40% off Coupon
(makes it $4.82)
*prime members only

Nivea Luxury Collection, 5 piece gift set, $25
-45% off at checkout
(makes it $13.75)
Tom's of Maine Children's Toothpaste, 3 pack, $8.81
-$2.31 coupon
(makes it $6.50 or $2.16 per tube)
Finish – All in 1-94ct, $14.92
-25% off Coupon
-5% off Subscribe & save
(makes it $11.19)
*prime members only

AXE Body Wash for Men, Phoenix, 16 oz, 4 Count, $13.94
-25% off Coupon
(makes it $10.45)
*prime members only

Clorox Wipes Value Pack, 3 pack, $14.49
-5% off Subscribe & Save
-30% off Coupon
(makes it $9.63)
also part of save $20 when you spend $60 on select household items
*prime members only

Presto Bath Tissue, 24 Mega Rolls, $14.31
*prime members only

Aquaphor Healing Ointment, 14 oz, $11.39
-5% off Subscribe & Save
-40% off Coupon
(makes it $5.69)
*prime members only


Similac Pro-Sensitive Infant Formula with Iron 34.9 oz, 3 Count $111.02
-5% off Subscribe & Save
-35% off coupon
(makes it $70.12 – $23.37 per container!)
*prime members only

Earth's Best Diapers, Size 3, 116 ct., $39.74
-5% off Subscribe & Save (save 20% instead when you Subscribe to at least 5 items)
-35% off coupon
(makes it $24.53 – 21¢ per diaper)
*prime members only

Seventh Generation Diapers, Size 1, 160 ct., $45.47
-5% off Subscribe & Save (save 20% instead when you Subscribe to at least 5 items)
-40% off coupon
(makes it $25.01 – 15¢ per diaper)
*prime members only

Seventh Generation Wipes, 768 ct., $29.97
-5% off Subscribe & Save (save 20% instead when you Subscribe to at least 5 items)
-40% off coupon
(makes it $16.48 – 2¢ per wipe)
*prime members only
Baby & Kid Deals
Graco Up to 30% off

30-40% off STEM Toys of Kids
*prime members only


Up to 30% off Melissa & Doug Toys
*prime members only

Green Toys House Playset, $19.88
Green Toys Wagon, $13.65
*prime members only
Bright Starts 2-in-1 Silly Sunburst Activity Gym and Saucer, $44.78
price will change in cart
*prime members only

Safety 1st Guide 65 Convertible Car Seat, $66.68
price will change in cart
*prime members only

Radio Flyer 4-in-1 Stroll 'N Trike, $55.43 (reg. $82.75)
*prime members only

Summer Infant 3D Lite Convenience Stroller, $53.27 (reg. $62.67)
price will change in cart
*prime members only

Clothing

Up to 60% off Under Armour Apparel, Shoes & Accessories
Note: Sale prices show up after you click through each item.  I found $20 items for $9.99 etc.
*prime members only