This post may contain affiliate links. Read our disclosure here.
Summer is here, and if you are headed to the beach, you may want an option to stay safe in the sun. Sunscreen is of course non-negotiable and lets you enjoy being out in the sun, but if you want a break from the heat, a beach tent is a great option. It's also helpful if you have little ones who are not able to wear sunscreen yet or who need a cool place to nap while the rest of the family plays! Here are what I consider the top beach tents at affordable prices.
What to Look for in a Beach Tent
Everyone has different needs in a beach tent, so think carefully before you purchase one! Consider how many people need to fit under it. You may not all be under it all the time, but you don't want everyone to feel claustrophobic. Think about if you're OK with it not having a floor (like a traditional tent) or if you want something to cover up the sand. It will still get sandy, but not as much as without the floor. Will there be someone to help you set it up? Read reviews and see if it's something one person can put up alone or if it will take an extra set of hands. Some of you might be going solo to the beach with kids and will need something easy!
Top Beach Tents and Shade Tents
Shibumi Beach Shade – $270
This is by far the most popular shade.   It does work great and is one of the easiest options for readjusting as the sun changes. (I actually made our own version of it for a lot less with this.)
Ozark Trail 8' x 8' Instant Sun Shade, $64
One of the lowest prices options, it has a great sand-free bottom and is easy to set up and take down.
Gorich 6-Person Beach Tent, $99.99
I really like the openings to allow the breeze in!  You'll want to keep the sides fully zipped that are in the sun though.
COMMOUDS 7' x 7' Beach Tent Canopy, $89.99
Versions of this tent are getting popular on beaches near us.  It's super easy to set up and much quieter than the super expensive guy at the top of the list.
Oileus X-Large 4-person Beach Tent Sun Shelter, $54.99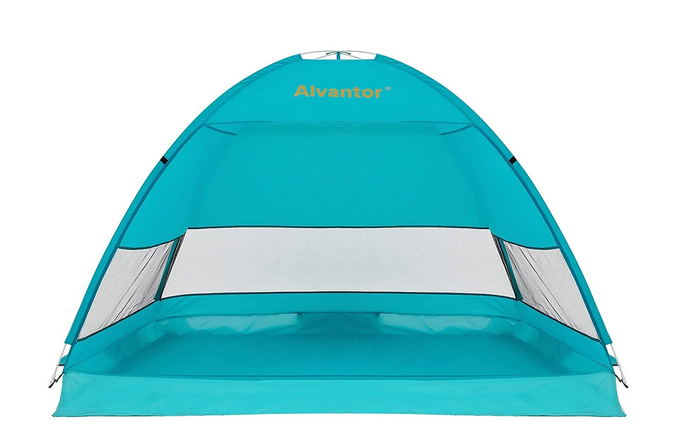 Alvantor 2-3 Person Beach Tent, $45.99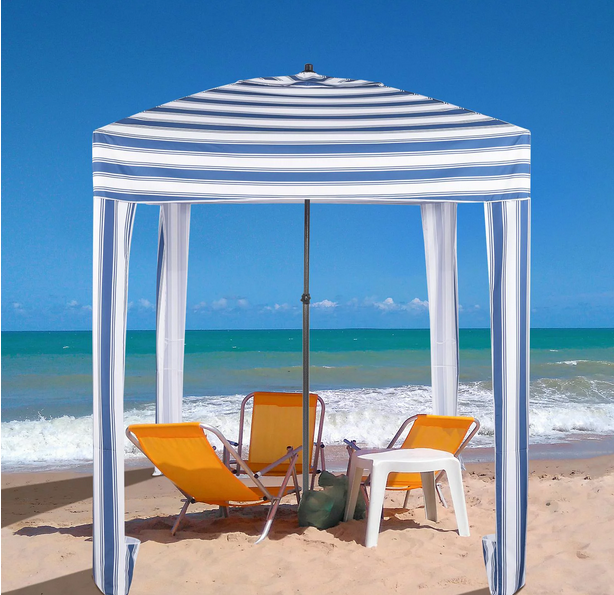 Ktaxon 6' x 6' Beach Canopy Shelter, $59.99
Neso Tents 7' x 7' Beach Tent with Sand Anchor, $99.99
Do you have any top beach tents you'd recommend? Let us know in the comments!