This post may contain affiliate links. Read our disclosure here.
If you're headed to the ocean this summer, you're likely planning to take a lot of stuff with you: coolers, tents, chairs, and toys. The best way to transport all the stuff from your car to the beach and back is a big beach wagon. There are a number of them on the market at various price points, and it might seem hard to choose. I've rounded up 9 of the top beach wagons so you can quickly find one that will work for you, whatever you need to haul around this summer!
Top Beach Wagon Features
Wheels
From personal experience the wheels are the most important feature.  Wider wheels are better for loose sand.  If you are heading to a well packed or hard sand beach that won't matter, but lots of loose sand will be tough to drag a thin wheeled wagon through.
Mesh Bottom Material
The second feature I would consider is how easy it is for sand to fall through.  Looking for wagons with mesh bottoms is a great way to avoid a car full of sand when you load up the wagon to go home!
Add-on Pockets & Cup Holders
A great tie-breaking way to pick a beach wagon is looking at the additional pockets or even cup holders that are built in.  Having a space to hold your phone, keys etc. will be a huge plus to enjoying the beach.  A cup holder for me is just icing on the cake.
Top Beach Wagons for Fun in the Sand
MacSports All Terrain Beach Wagon, $139.99 (Amazon)
Radio Flyer Beach and Boardwalk Wagon, $177 (Amazon)
TMZ All Terrain Folding Utility Wagon, $129.99 (Amazon)
Sekey Collapsible Foldable Wagon, $129.99 (Amazon)
MacSports Double Decker Wagon, $98.14 (Amazon)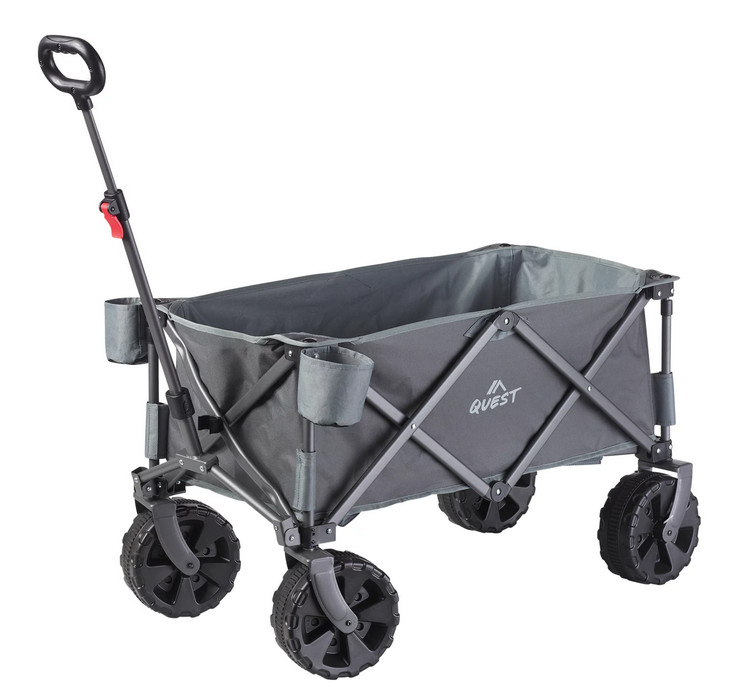 Quest Outdoor Wagon, $89.99 (Dick's Sporting Goods)

Ozark Trail Sand Island Beach Wagon – $79 (Walmart)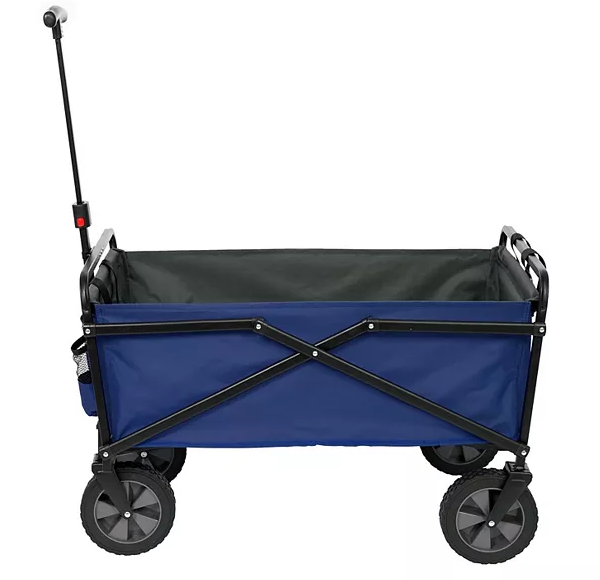 Seina Folding Utility Wagon, $62.99 (Kohl's)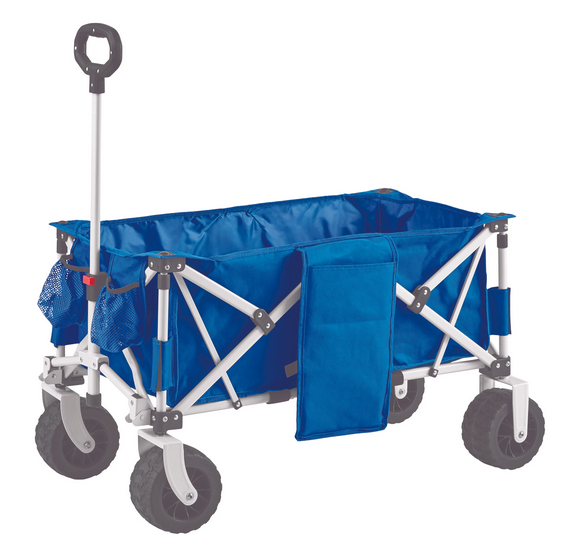 Mainstays Folding All-Terrain Wide-Wheeled Beach Wagon, $74 (Walmart)