This post may contain affiliate links. Read our disclosure here.
You've got a long weekend, how about some crazy fun family time with two Escape Room Kits!
Grab the kids (or just the adults) and try Lock Paper Scissors Family
Escape Room Kits
.  These are complete Escape Room kits that have everything ready for you, just print and start playing.
This weekend only they are offering their
two top selling games
for $29
.  That's 50% off the regular price!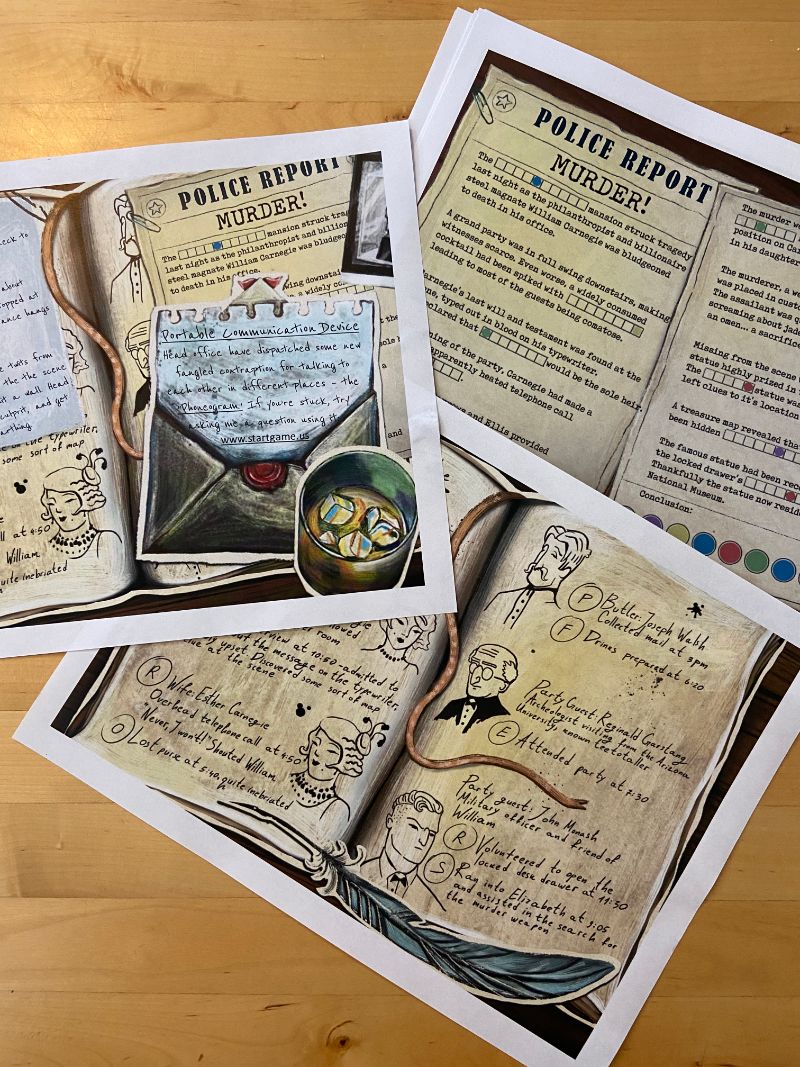 You can play with as many people as you want, split people in teams of 2-4 and print out a set for each team.  There are also lots of fun ways that you can make the game more involved with props, stations around the house and even Spotify playlists!
We went pretty simple on our first game and just worked in teams around the table.  Everyone definitely loved adding in the music of the roaring 20's to get the mood set, and everyone loved the game.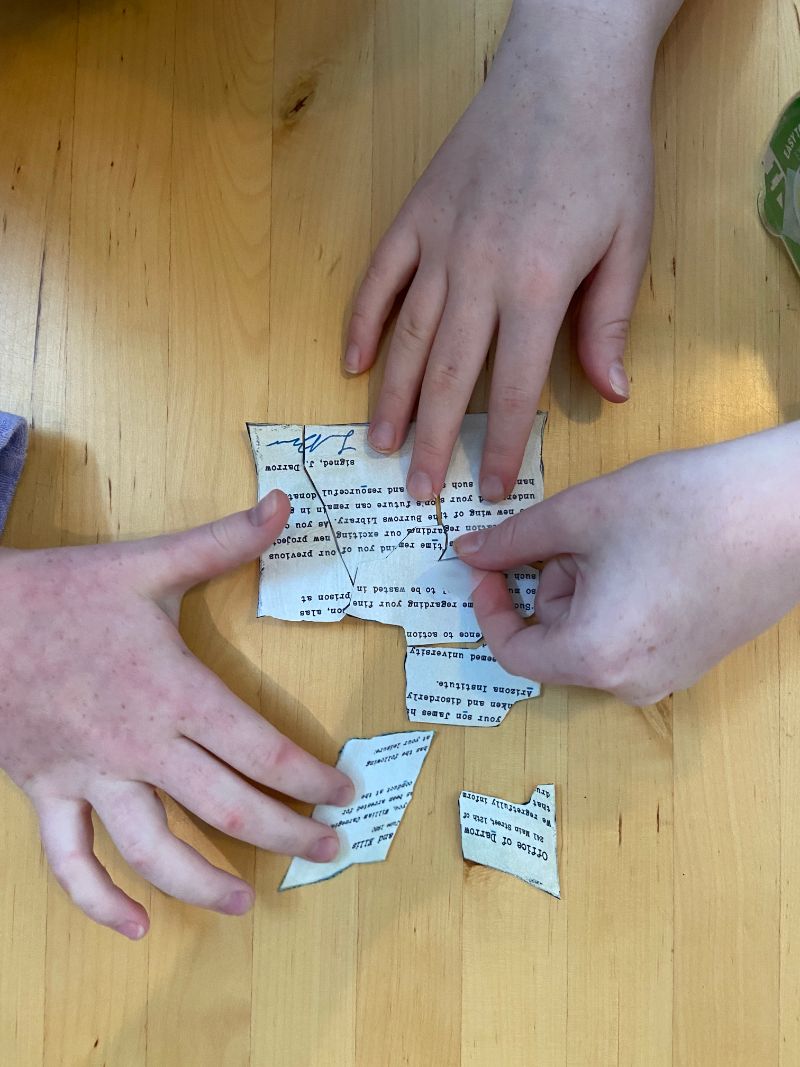 Get the Deal
For the next week Lock, Paper, Scissors is offering Envy and Lost Mummy in a bundle pack for only $29
That means you get both games for the price of one!
Envy is set in 1920's and is an escape room and murder mystery party rolled into one.  It's geared for older kids and adults (they say 16+, our 12 year old loved it too).
Lost Mummy is a thrilling Egyptian adventure that will challenge and engage kids 10 and up.  As they figure out how to escape, you'll love seeing them think and work as a team.
Add both to your cart here for the bundle deal.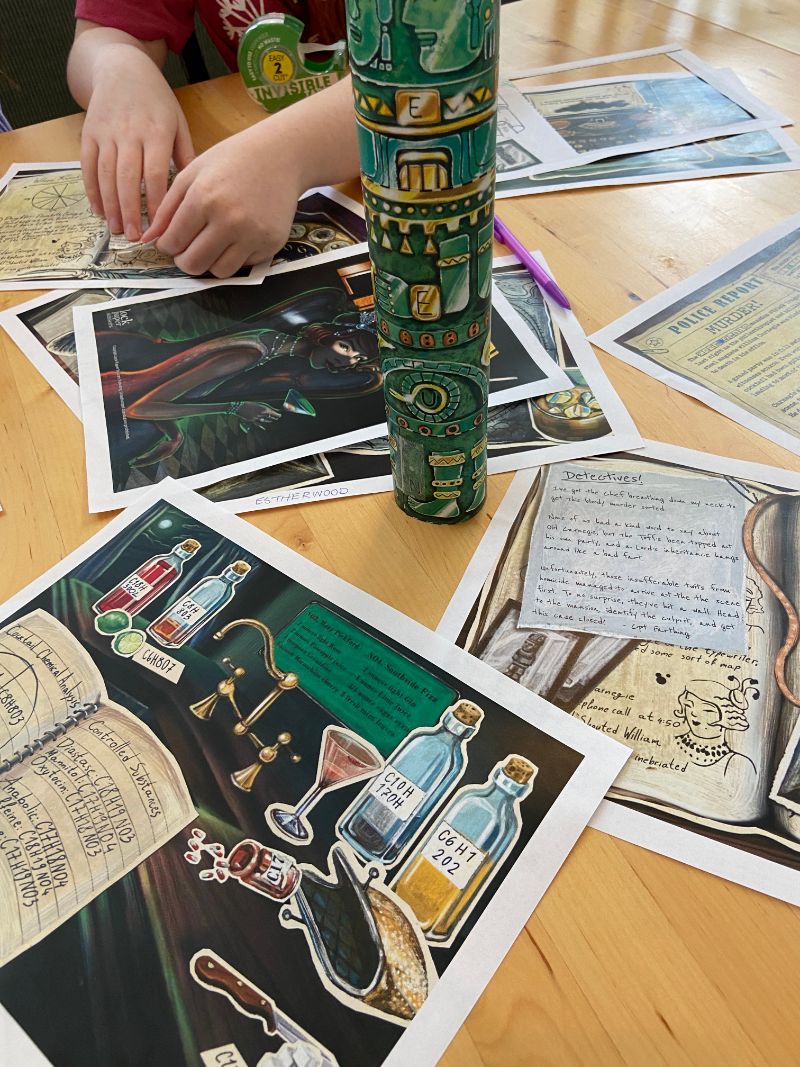 Lock Paper Scissors has quite a few different Escape Room kits all with 5 star reviews!  You can add other games to your cart for only $7 (see the option show up at checkout).
Two More Perks
When you buy the games and can print it again and again.  Play it with youth groups, classrooms, birthday parties whatever you want, it's your game to play as many times as you want!
You can modify the games before you print to personalize them with players names, hidden clues and anything else you want!  They have detailed instructions in your download on how to modify the printouts.
Check out all the great reviews from other players too!
Oh, and they fully back up their games with a 100% money back guarantee.