This post may contain affiliate links. Read our disclosure here.
This post is sponsored by Unilever. All opinions are my own.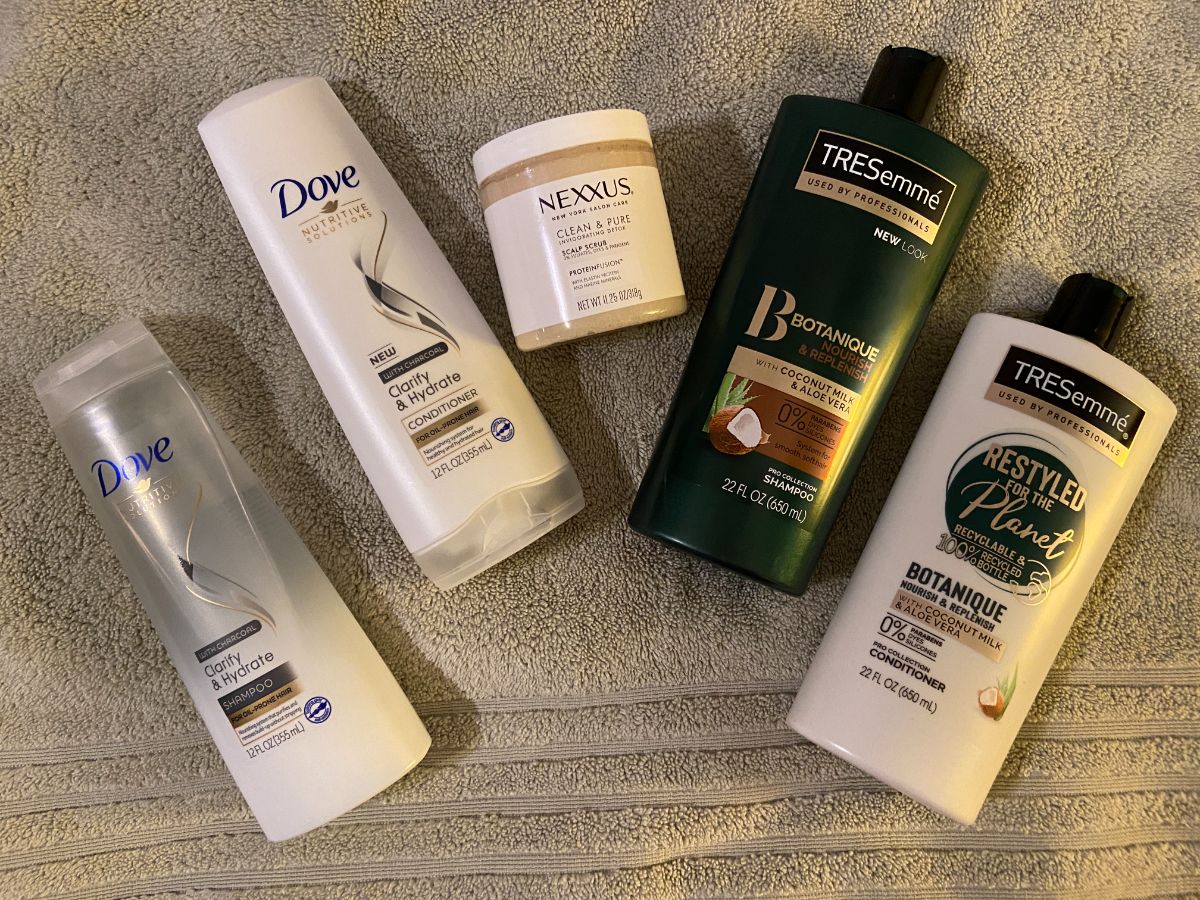 When was the last time you took a few extra minutes and pampered yourself just a little? This fall you can bring the salon home and pamper yourself without a trip out, or spending a ton of money. Grabbing trusted products from Unilever that help your hair look it's best or help you get a new style can be all you need to feel refreshed and ready to take on anything!
Head to CVS and treat your hair to quality hair care from TRESemmé, Nexxus, and Dove. Find all the hair care items you need to nourish and replenish your hair and to get an easy and effortless style. You'll find a number of can't-miss savings this month that make taking some time for yourself even more affordable.
We have two weeks of savings at CVS that will help you find new and favorite products. Plus check today's newspaper for new coupons on Dove, TRESemmé, and Nexxus products!
Hair Care Deals at CVS
October 18th thru 24th
October 25th thru October 31st
Get $10 ExtraBucks Rewards when you buy $30 in Nexxus Shampoo, Conditioners and Stylers.
Get $5 ExtraBucks Rewards when you buy (3) TRESemmé Premium Shampoo or Conditioners, on sale B1G1 50% off
With the sales and rewards running it will make a perfect time to try something new. Adding in the new coupons gives you no excuses!
Need some ideas for new products to try?
Try the TRESemmé Botanique Nourish & Replenish shampoo and conditioner to gently cleanse your hair while leaving it looking and feeling nourished. This line is free from parabens, dyes and silicones and enriched with a botanical blend of coconut milk, coconut oil and aloe vera. Coconut Oil and aloe vera are both known to quench dry hair and will be perfect for helping your hair stay healthy this winter.
You'll also find TRESemmé styling products on sale. Use the new $4/2 coupon from the Sunday paper along with the sale and grab TRESemmé Flawless Curls Enhancing Mousse and TRESemmé TRES Two Anti-Frizz Hairspray. Both of these are favorites of mine!
Dove has a brand new clarifying shampoo and conditioner that is part of the Dove Nutritive Solutions line. Look for their Dove Nutritive Solutions Clarify & Hydrate with Charcoal. This line is designed to give you clean moisturized hair without weighing your hair down. It's perfect for oil-prone hair and rinses clean without residue.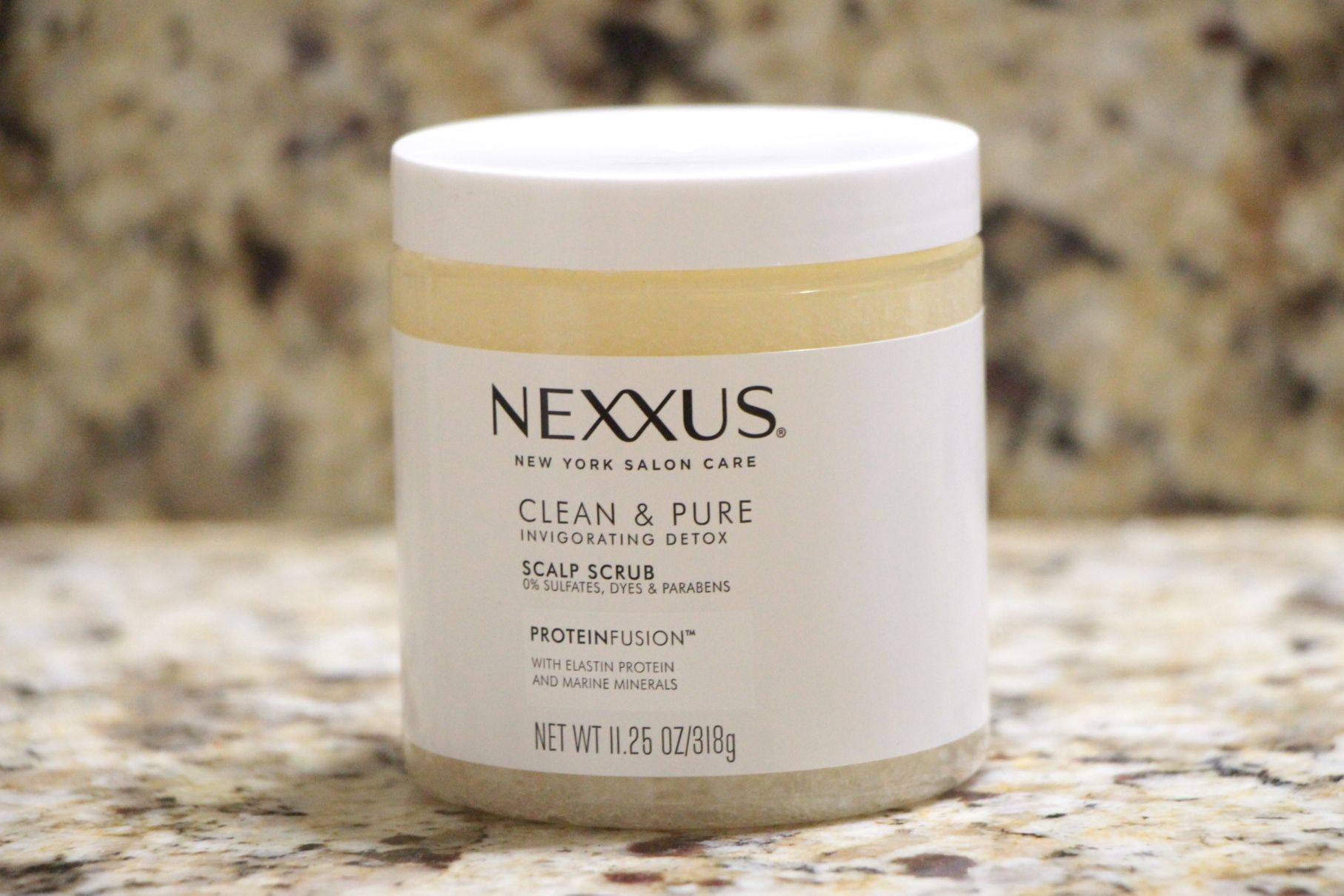 Don't miss the big $10 ExtraBucks Reward the last week of savings and try out new and/or favorite Nexxus products! The new Nexxus Clean and Pure Scalp Scrub is truly a pampering moment for you and your hair. You'll gently exfoliate your scalp and leave your hair nourished and purified. This is perfect to use alongside a Nexxus Keraphix Treatment. After just one use your hair is stronger and visibly healthier. It helps heal roughness and brittleness for smooth healthy-looking hair.
Whatever your hair type, there are so many great Unilever products available at CVS. Whether you need strengthening, moisturizing, clarifying or want to be truly pampered with a scalp scrub, don't miss two weeks of savings, rewards and extra coupons to help you get the look you want and feel great again!