This post may contain affiliate links. Read our disclosure here.
I've heard from so many people that are in the market for a new computer. Whether you are looking for a student, for a new work laptop, or just a faster home computer you want to find a great deal but also get a computer that can do everything you need it to.  Shopping for a computer can be really overwhelming—all the terms and specs can look like a different language with all those numbers and acronyms! I want to share what to look for in a computer and also break down all the different aspects that go into picking the right computer. 
What to Look for in a Computer
Before you settle on a computer, think about what you're going to use it for. How you're going to use it will influence what kind of computer you need and how much you need to pay for one! Once you determine what you'll be primarily using it for, you'll know better what kind of computer specs to look for.
Why Do You Need a Computer?
If you're going to be using it for mostly web surfing and email (like browsing Southern Savers), then you will be OK with a relatively basic computer. You will want to consider battery life as an important aspect if you'll be using it away from home for these purposes.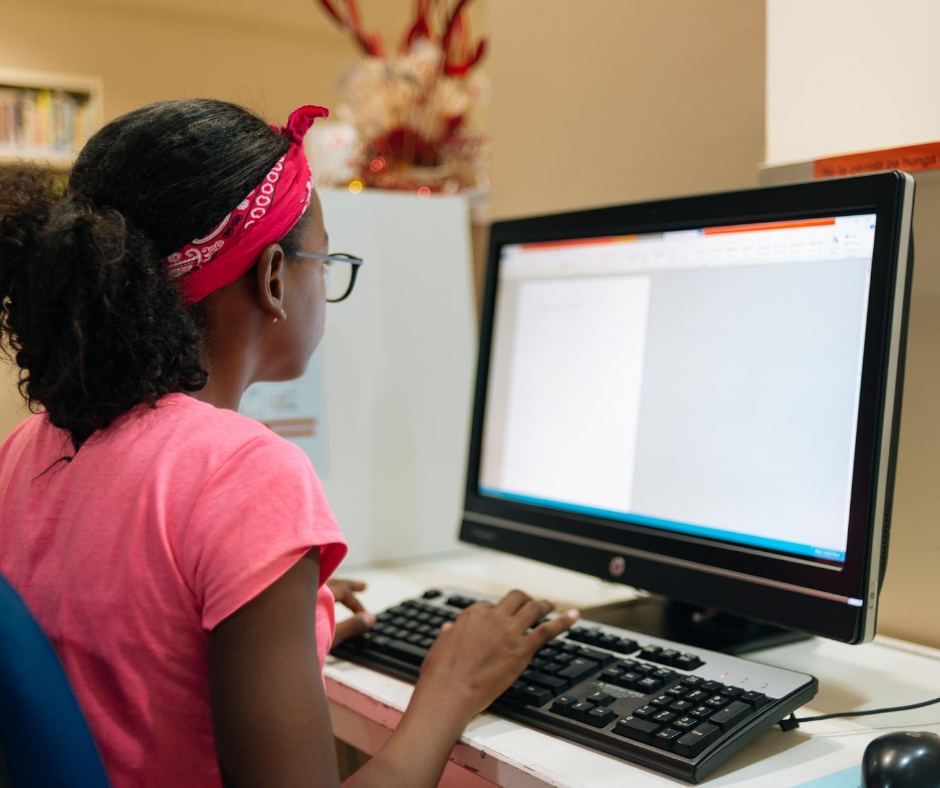 If you're going to be using it for online classes, school, or work, you probably want to make sure it has a mid-range CPU (more about that below) and a certain amount of memory. This will make sure the computer works fast enough that you don't lose efficiency.
If you're doing work like graphic design, coding, or image editing, things like screen size and the graphics card are going to be important to consider.
If the computer will be used for a lot of gaming, then graphics are obviously important, as is the CPU.
Defining Computer Specs
When you're shopping online for a computer, you can see a list of the computers specifications, or specs. This means it's going to tell you a lot of acronyms and numbers about what the computer can do. If you don't "speak" computer, this is going to be super confusing, so I'm going to break down what the different specs mean and why they're important. 
The higher powered your computer is, the more expensive it's going to be. But many of us do not need great specs for the kind of stuff we do on our computers.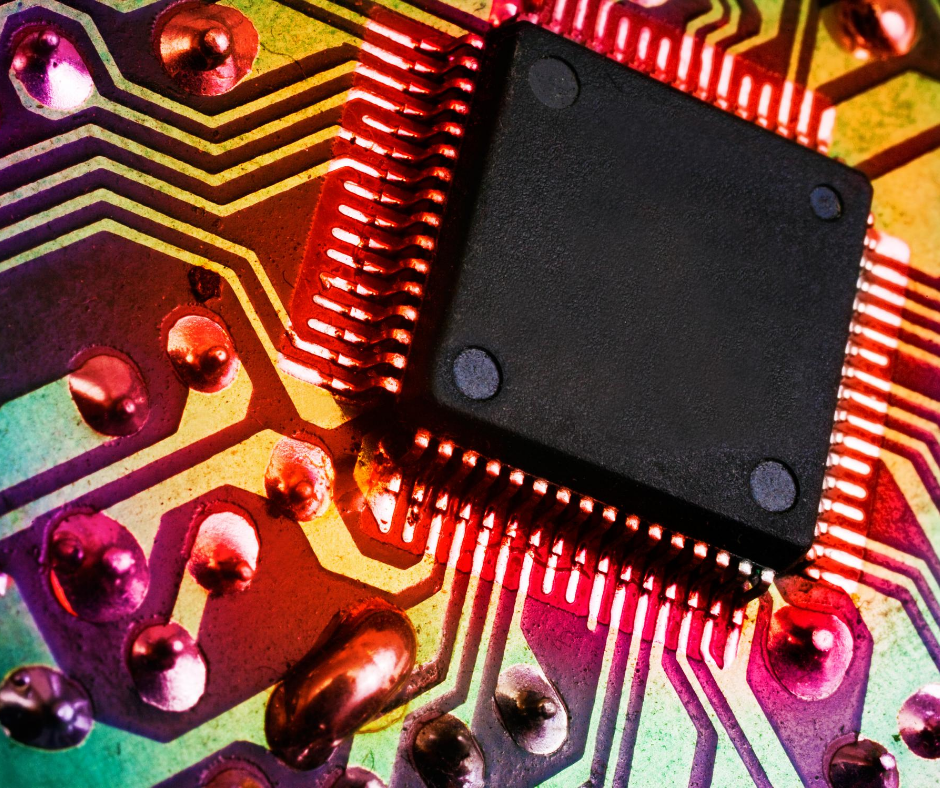 CPU (central processing unit)
The CPU contributes to speed and performance. Think of it like the brain of the computer. It's what allows you to do things like opening a program or making changes to a file. But while the brain of the computer is important, you don't necessarily need the most expensive computer, especially if you're just a casual user. Intel and AMD are the two main manufacturers of processors. Right now, Intel currently has these processors: i3, i5, i7, i9, and x-series. The i7 is even more than most casual users need. On the other hand, if you're a gamer, some games are more CPU-intensive than others, so consider that when choosing your computer.
Processor GHz Speed
Behind the CPU Type you'll see a set of numbers that the processor speed.  The higher the number the better.  They tend to look like… 2.30 GHz etc.  This is the "clock speed" of the processor and basically the faster (higher the number) your GHz speed the faster the computer can do what you ask it to do.
Note: If you are web surfing this doesn't mean that websites load faster, that is almost entirely based on your internet speed.  What your GHz speed does mean is that how fast a program opens, and how fast the computer can handle multiple programs running at the same time.
Solid State Drive – SSD
The solid state drive helps take care of your data, can replace a hard drive, and uses less of the CPU. It is more stable long term in terms of not breaking down. They also tend to be smaller in size and capacity, and are perfect for slim-line computers. For most people it's not a deal breaker either way, but solid state drives do tend to have less data recovery issues, hold up longer and make for a lighter laptop.
GPU (graphics processing unit)
Most computers come with a GPU, or graphics card, already installed. These are known as integrated graphics cards. If you need something more powerful, then you can get a dedicated graphics card and purchase it separately. This may be important if you're going to be doing photo or image editing, graphic design, or gaming.
Battery life 
Laptop computer specs will include the approximate battery life of the computer. If you're normally using your computer at home, then battery life probably doesn't matter a ton. But if it's for a student who will be sitting in a classroom not necessarily near a plug, or if you plan to work at a coffee shop where sometimes all the plugs are taken, battery life might be important.
RAM (random access memory)
The memory is what enables you to easily open lots of browser tabs and always you to easily have lots of programs or applications open at once. This may be an important part of your work or school life, so think about the RAM when buying a computer. RAM is measured in gigabytes (GB). A casual, normal user wants at least 4 GB. If you are a gamer, you want at least 8 GB. If you are a graphic developer or image editor, you want at least 16 GB.
Tip: If you know a handy computer guy most computers and laptops can easily have more memory added later.  Even the Best Buy tech guys can do this for you.
Weight
This may not seem that important, but if you're going to be carrying your laptop around, it's something to think about!
Screen size
If you're just using it for web surfing, school, or work, you will probably want at least 15" for an adult, but smaller would be fine if it's for a younger child. If you're using it for visually-heavy things like graphics or photo editing, then you might want one of the biggest size screens available.  
Tip: Many laptops have a external video port that lets you hook them up to a second monitor.  This is how I work when I'm at home!
Remember, the more you add on to a computer, the more they cost, so think about the features you really need and what features you might never use. Try to find the perfect fit without paying for things you won't need.
One big example in our house… my husband's laptop was a deal, but it has a touchscreen. I've never seen him use the touchscreen, and if anything, it serves to frustrate him because I accidentally touch it when we are both looking at something and it is off heading to another website because I can never remember it's a touchscreen.
What Should You Get
Now that we've broken everything down, here are a few sample computers based on how you might be using them.
Web Surfing & Email
Technically you can do this with a tablet (and that would  be the cheapest option) but if having an actual computer makes you happy then I would look for:
CPU Processor: Intel Celeron or i3 or AMD 8 or 12 or Ryzen 3
Memory: 2GB or greater
Hard drive: 128 GB +
Screen Size: whatever makes you happy
Example – HP Notebook Computer
Intel i3, 3.4 GHz, 8GB Memory, 128 SSD Hard Drive, 15.6″ Screen
Virtual School or Work
CPU Processor: Intel i5 or AMD Ryzen 5
Memory: 4GB to 8GB
Hard Drive: 256 GB +
Screen Size: 14 inch +
Example – HP Laptop
Intel i5, 3.6 GHz, 8 GB Memory, 1 TB Hard Drive, 17.3″ Screen
Graphics & Gaming
CPU Processor: Intel i7 or Ryzen 7
Memory: as much as they'll give you!
Hard Drive: you'll probably be adding on external hard drives just to have enough…
Screen Size: 17 inch + (also make sure it can handle second monitors)
Note: There are faster Intel i9 and Ryzen 9 CPU but at this time they really aren't great for laptops.  They all take a lot to cool and would be much more practical in a desktop computer.
Hopefully this quick guide on what to look for in a computer will help you the next time you're on the market!