This post may contain affiliate links. Read our disclosure here.
Your anniversary is always worth celebrating, but some years the budget may not have room for something huge. We'd all love to go on a cruise every year, but that's not usually in the cards (at least not for us!). That said, there are special ways to celebrate an anniversary that don't require a lot of money. These ideas for frugal anniversary gifts are special and will be remembered for years to come.
Frugal is a word that means different things to different people. Some of these ideas are completely free, while others will cost some money, but likely less than $100. If celebrating your anniversary is important to you, then it's not too difficult to budget that much over the course of one year.
10 Frugal Anniversary Gifts
Write a letter
If your spouse's love language includes words of affirmation, this is a gift they will treasure. Reminisce about years past, about when you met, about your favorite memories over the years, about what you love about your spouse. Use a nice pen and write it on fancier paper, if you have some.
Frame a photograph or piece of artwork
You can often get digital prints of art or photographs relatively inexpensively online. Your best bet is to go to a place like Hobby Lobby to get a frame, then find something that's the same size so you don't have to pay for a custom frame, which can be expensive. Think about what's special to your spouse: maybe an image that represents their home state or their favorite thing to do would work. Another option is to get a family picture or picture of the two of you printed and framed.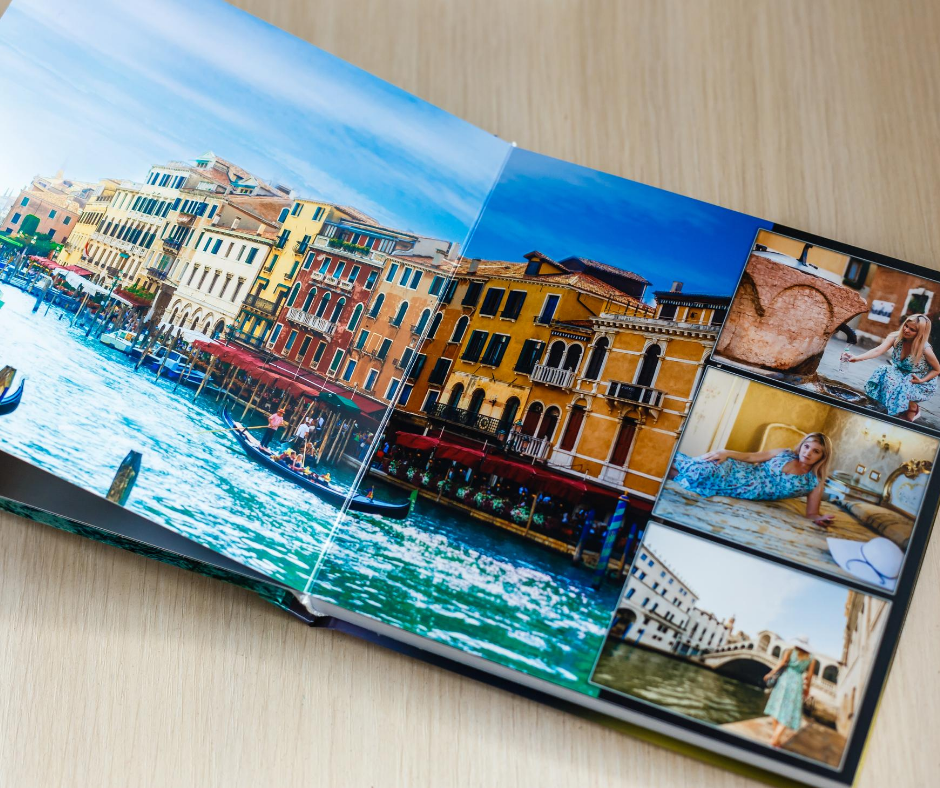 Make a photo book together
This is both a gift and something you can do on the day of your anniversary! Use a site like Snapfish to make a photo book of special memories. It might be wedding pictures or honeymoon pictures, or you might just make one that spans the length of time you've been married. Looking through pictures will remind you of your relationship, and then you can order the photo book and enjoy it for years to come.
Buy food for an anniversary dinner
If you and your spouse enjoy good food, then your gift can be buying delicious food and cooking it together. Go shopping together and then bring home everything you need to make something good. For an idea, see my ideas for a frugal valentine's day dinner.
Plant something together 
Another idea for a frugal anniversary gift is to buy a plant and plant it together, either in a pot or in the ground. You could each pick out a plant for each other, or you can just choose one plant together.
Give each other the gift of quality time
Truly, spending time getting to know each other better, even if you've known each other for years, is a priceless gift. We enjoy using this question book on date nights (and also use it with our kids!). This could be a fun thing to do over dinner or dessert.
Buy something you can enjoy together

Instead of worrying about choosing something the other person will like, join forces and choose to buy something within your budget that you can enjoy together. For example, we got two rocking chairs on sale for one anniversary so that we could enjoy our front porch together.
Record a video
In the video, you can record yourself saying X things you love about your spouse, or remembering your favorite moments together.
Give them a "time capsule"
If you have mementos from early in your relationship, you can package them up nicely and give them to your spouse to unwrap. Then while they unwrap it, you can remember those special times together.
Have a budget gift contest
This is honestly one of our favorite gift ideas. We go to a store with reasonably priced items, like our local used bookstore, and we each have a budget to choose a gift (or more than one small thing) for the other that is less than that amount. Whoever is closest to the amount without going over "wins," and then we surprise each other with what we chose for them over dinner.
Do you have any ideas for frugal anniversary gifts? Let us know in the comments!