This post may contain affiliate links. Read our disclosure here.
Looking to save on formula? I recently asked readers for some of their tips to save and here is what they had to say! Formula can be pricey, but implementing these tips can add up to some nice savings.
Here are the best tips for saving from Southern Savers readers.
How to Save on Formula:
Keep in mind that ready to feed formula is very convenient, but switching to the powdered version is an easy way to start saving right off the bat!
Sign up for all the baby clubs at the grocery stores. They will give you coupons for formula and diapers/wipes. Most stopped mailing them and now do them on your reward card, but you can still stack with a manufacturers coupon.
There are Facebook groups where you can trade or sometimes people have samples they will give away. We went through three kinds of formula before finding that worked. No one wants formula to go to waste just because it doesn't work with their little one.
Sign up for the samples and coupons from Similac (Similac StrongMoms Rewards) and Enfamil (Enfamil Family Beginnings).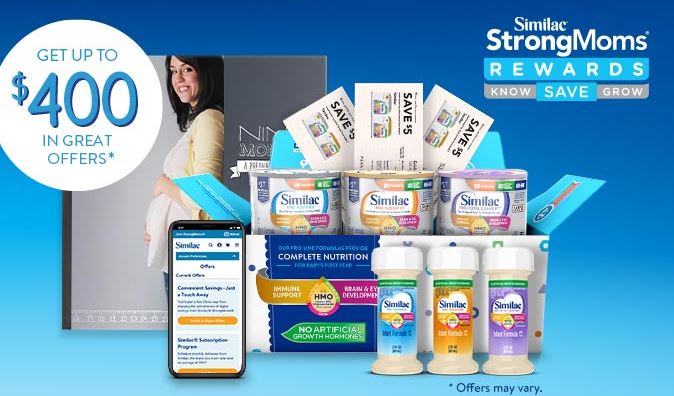 This isn't a coupon hack but if you have a Heath savings card, you can buy certain formulas with the card.
Make sure you don't qualify for WIC, also most insurance companies will cover some as well. Store brand is also the same thing.
Reach out to the manufacturers. They are usually happy to send coupons and even samples.. Call the customer line and often they will send stuff to you. Check with your pediatrician office too… they often get samples in.
Many pregnancy centers have extra. Sometimes certain kinds are not used by their clients. You can call around and ask. Pediatricians also. If you have a friend who works at a hospital sometimes they will let you buy formula through them and it's cheaper.
Aldi formula or store brand formula is great. The Sam's Club formula is just like Enfamil but $20 for a 48 oz container. I've never been able to buy name brand for that cheap even with searching out sales and using coupons or rebates. Sam's Club Gentle formula $22 for a big container. My son loves it as much as he did the Enfamil that was $44 for less formula than the Sam's Club brand.

My pediatrician told me to use the store brand compatible to what you use. I actually found the Parents Choice brand mixed better than the Similac.
What are your tips for saving on formula?