This post may contain affiliate links. Read our disclosure here.
Our garden this year has struggled in some areas, but our peppers have done really well. As a result, I've started to have to get creative as to what to do with them. I love peppers, but my family doesn't want to keep eating the same thing over and over again. Here are 10 ways to use peppers, from drying them to grilling them to making hot sauce!
10 Ways to Use Peppers
Peppers are one of those vegetables that can be eaten raw or cooked and still add a lot of flavor!
Eat them raw
One of the simplest ways to eat peppers is to eat them raw, such as dipping them into something, chopping them up on a salsa, or using them to make salsa. Although the original recipe doesn't call for peppers, you could totally add them to my pico de gallo. If you're going low carb, peppers are a great alternative to chips when you're making a dip.
Saute them
Another one of my favorite ways to eat peppers is as an accompaniment to something else like burgers. I love to saute peppers and onions together in a cast iron skillet until they've really cooked down. They become so delicious, and they can be eaten alongside many different things!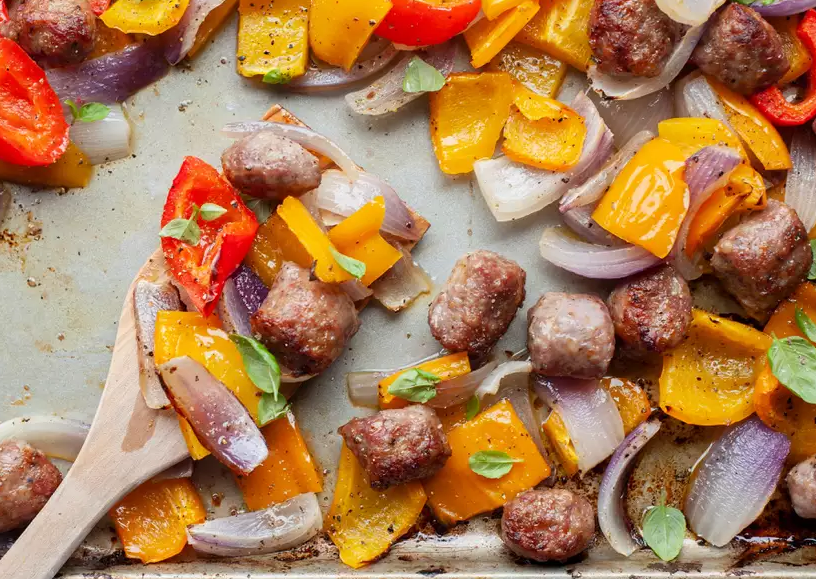 Roast them
Roasting peppers as part of a sheet pan dinner, like this sheet pan sausage and peppers, is another way to really bring out the flavor. You can also roast just vegetables—throw peppers, onions, potatoes, squash, and carrots on a sheet pan and roast them, and you have an amazing side dish.
Pickle or can them
Pickling isn't just for cucumbers. Pickling peppers takes them to the next level and makes them a great addition to salads or sandwiches. You can use my recipe for quick pickled vegetables to make your own!
Freeze them
Freezing peppers is a great way to enjoy the abundance of your garden year round. While the texture might change a little, they're still in great shape to be mixed into other things like soups and casseroles.
Stuff them
If you have a lot of bell peppers, stuffing them can use up a bunch of them at once! This stuffed pepper recipe is kid-friendly and a great way to get extra veggies in!
Grill them
You can grill peppers alongside meat and serve them together, or you can grill peppers and other vegetables and make a grilled vegetable salad. This is a great dish to bring to a summer potluck!
Make pepper jelly
If you've never had pepper jelly, you need to change that! It's a condiment commonly served alongside cream cheese and crackers. You can use both hot and sweet peppers, and once you've tried it, you'll never look back.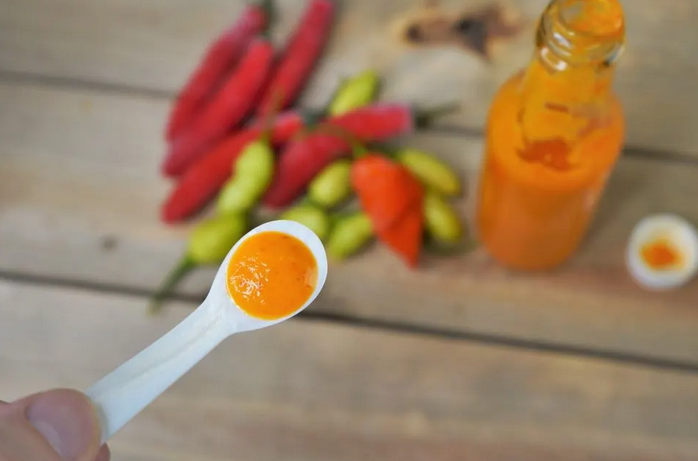 Make hot sauce
If you have habanero peppers coming out of your ears like we do, then hot sauce allows you to cook them down and use up a lot to make something really potent that's great for spicing up other recipes. I'm planning to try this habanero hot sauce recipe soon!
Dry them
Another way to preserve peppers is to dry them. Once they're dried, you can use them in a variety of ways, including making your own crushed red pepper flakes.
What are your favorite ways to use peppers? Let us know in the comments!