This post may contain affiliate links. Read our disclosure here.
Have you ever heard of Pi Day? I don't know exactly when it started, but March 14 (3/14) is considered Pi Day because of the first three digits of pi: 3.14.
It's not a real holiday, but I always think it can be fun to change things up, and celebrating this "holiday" has lots of options, from cookies to art projects to math games. There is something in these 14 Pi Day activities for everyone, and it won't seem like you're learning about math at all!
14 Pi Day Activities for 3/14
Learn about Pi Day
The Exploratorium in San Francisco has a whole bunch of info about Pi Day as well as some activity ideas.
Make a pie
I can't think of a better thing to do on Pi Day than make an easy pie with your kids! Here are 12 easy pie recipes for kids.
Read an article about the history of Pi Day
Older kids may enjoy reading this informative BBC news article about pi.
Watch a Pi Day video
PBS has a fun video with more info on Pi Day.
Make Pi Day art with chalk
Use protractors and chalk to make some fun art outside in the driveway on Pi Day.
Read a book
There is a whole series of books about Sir Cumference to introduce kids to math concepts in a fun way. This one is specifically about pi!
Investigate pi
Older kids might enjoy these fun math investigations involving pi.
Do some logic puzzles
These logic puzzles are perfect for middle school and above!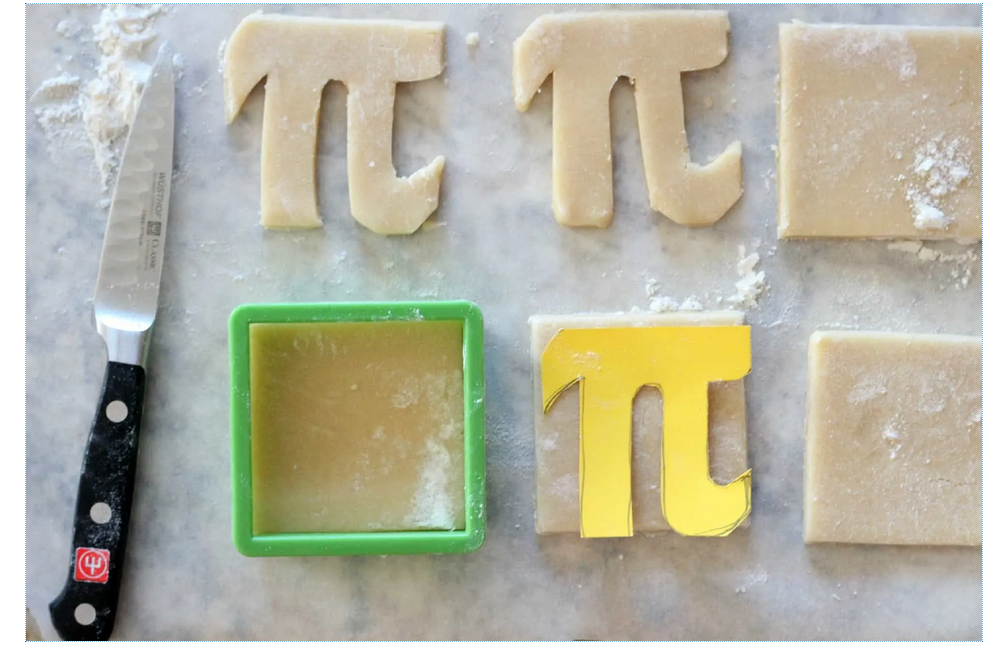 Make cookies
You can order a pi cookie cutter, or you can use the template from this website.
Do a crossword puzzle
This online crossword puzzle is all about circles and circumference.
Make bracelets
I love this idea! You can make bracelets in a bunch of different ways to represent pi.
Sing a song about pi
This would be a fun song to learn in advance so you can sing it all day long!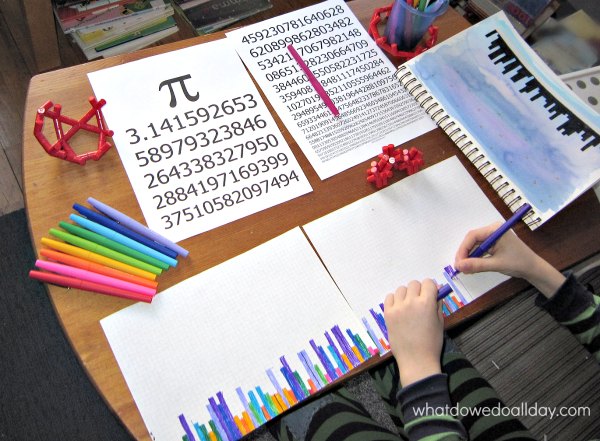 Make a skyline
This could turn into a really cool piece of artwork. You make a skyline with buildings based on the numbers in pi.