This post may contain affiliate links. Read our disclosure here.
For everyone wanting laptop deals this Christmas, here's the ad you've been waiting for!! Check out all the deals in the 2020 HP Black Friday ad and start planning out what deals you want.
All deals are online starting Thanksgiving Day, 11/26. Many deals are timed, so make sure to set alarms and be ready! They are also offering free shipping on all orders.
Click here to see the ad scans for the 2020 HP Black Friday Ad
Search across all the Black Friday ads and see what stores have the best deals.
2020 HP Black Friday Ad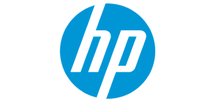 Computers
HP Spectre x 360 Laptop 13t Touch starting at, $999.99
Starts 11/27 at 2 PM PST
10th Gen Intel Core i7
(Sale price starting at $1049.99)

HP Pavilion Laptop 15Z-eh000, $449.99
Starts 11/27 at 8AM PST
AMD Ryzen 7
8GB
256GB SSD
(sale price starting at $469.99)
HP Envy Laptop 17t-cg100, $849.99
Starts 11/26 at 2PM PST
11th Gen Intel Core i5
Immersive 17″ display
(sale price starting at $899.99)
HP Pavilion All in One 27-d0255xt starting at, $699.99


10th Gen Intel Core i3

OMEN 15t dh100 Laptop starting at, $969.99
10th Gen Intel Core i7
NVIDIA GeForce GTX 1650Ti
HP Laptop 17z-ca200 starting at, $399.99
AMD Athlon Gold
2TB Storage
HP Envy x360 Laptop 15z-ds100, $649.99
Starts 11/30 PM PST
AMD Ryzen 5
(sale price starting at $699.99)
HP Laptop 15t, $549.99
Starts 11/26 2PM PST
10th Gen Intel Core i7
256GB Intel SSD
16GB Intel Optane
(sale price starting at $599.99)
HP Spectre x360 Laptop 15t-eb100 Touch, $1349.99
Starting 11/26 10AM PST
11th Gen Core i7
4K Display
(Sale price starting at $1399.99)
HP Envy Desktop TE01-1150xt starting at, $499.99


10th Gen Intel Core i3

HP Laptop 15z-ef100 starting at, $349.99


AMD Athlon Gold

HP Envy x360 Laptop 15t-ed100 Touch starting at, $699.99
11th Gen Intel Core i5
256GB Intel SSD
16GB Intel Optane
HP Pavilion Gaming Desktop TG01-1070m starting at, $599.99
AMD Ryzen 5
NVIDIA GeForce GTX 1650 Super
HP Slim Desktop S01-pF1025e, $399.99
10th Gen Intel Core i5
128GB SSD + 1TB HDD
HP Envy Laptop 13t-ba100 Touch Optional starting at, $749.99


11th Gen Intel Core i5

HP Pavilion x360 Laptop 14t-dh200 Touch starting at, $639.99
10th Gen Intel Core i5
HP Audio Boost with Audio by B&O
HP Laptop 15t, $419.99
Starts 11/28 12PM PST
10th Gen Intel Core i5
(sale price starting at $449.99)
HP Envy Laptop 15t-ep000 starting at, $1199.99
10th Gen Intel Core i7
NVIDIA GeForce GTX 1650 Ti
HP Laptop 15t-dw200 starting at, $549.99
10th Gen Intel Core i5
12GB 512GB SSD
HP Pavilion Desktop TP01-1105t, $499.99
10th Gen Intel Core i3
256GB SSD + 1TB HDD
Spectre HP Spectre x360 Laptop 14t Touch, $1099.99
Starts 11/30 10AM PST
11th Gen intel Core i5
8GB, 256GB Intel SSD, 16GB Intel Optane
(sale price starting at $1149.99)
HP Pavilion Laptop 15t starting at, $679.99
10th Gen Intel Core i7
512GB Intel SSD
32GB Intel Optane
HP Envy Desktop TE01-0165t, $699.99
9th Gen Intel Core i5
256GB SSD+ 1TB HDD
HP Pavilion Laptop 15t-eg000 starting at, $559.99


11th Gen Intel Core i7

HP Spectre x 360 Laptop 13t aw200 touch, $849.99
Starts 11/28 4PM PST
11th Gen Intel Core i5
FHD Display with Corning Gorilla Glass
(Sale price starting at $899.99)
HP Envy Laptop 17t-cg100, $1349.99
Starts 11/27 10AM PST
11th Gen Intel Core i7
Microsoft 365 Personal Included
(sale price starting at $1399.99)
HP Laptop 17t-by400, $579.99
Starts 11/27 4PM PST
11th Gen Intel Core i7
(Sale price starting at $599.99)
HP Envy Desktop TE01-1165t, $649.99
10th Gen Intel Core i5
NVIDIA GeForce GTX 1650
HP Spectre Laptop 15t-eb000, $1149.99
Starts 11/27 2PM PST
10th Gen Intel Core i7
NVIDIA GeForce GTX 1650 Ti
(sale price starting at $1,199.99)
HP Pavilion x360 Laptop 14t-dw000 touch, $399.99
Starts 11/26 12PM PST
10th Gen Intel Core i3
(sale price starting at $419.99)
HP Envy x360 Laptop 15t-ed000 Touch starting at, $799.99
10th Gen Intel Core i7
256GB Intel SSD
16GB Intel Optane
HP Laptop 17z-ca300 touch, $509.99
Starts 11/29 9AM PST
AMD Ryzen 5
12GB, 256GB SSD
(sale price starting at $549.99)
HP Laptop 14z-fq000 starting at, $269.99
HP Pavilion Laptop 15-eh008\nr, $599.99


AMD Ryzen 7

HP Envy x360 Laptop 15z-ee000 touch starting at, $549.99
AMD Ryzen 3
(sale price starting at $569.99)
HP All in One 22 df0120m, $449.99
AMD Athlon
128GB SSD+ 1TB HDD
HP Laptop 17z-ca200 starting at, $399.99
HP Laptop 14z-dk100 starting at, $299.99
HP Slim Desktop S01-aF0134z, $359.99
AMD Ryzen 3
256 GB SSD +1TB HDD
OMEN Laptop 15-en0029nr, $1149.99


AMD Ryzen 7

Omen 15t-ek000, $899.99
Starts 11/26 4PM EST
10th Gen Intel Core i5
NVIDIA GeForce GTX 1650Ti
(Sale price starting at $949.99)
OMEN 17t-cb100 Laptop, $899.99
10th Gen Intel Core i5
NVIDIA GeForce GTX 1660 Ti
OMEN 25L Desktop GT12-0225qd starting at, $749.99


10th Gen Intel Core i5

HP Pavilion Gaming Desktop TG01-1160xt starting at, $649.99
10th Gen Intel Core i5
NVIFIA GeForce GTX1650
HP Pavilion Gaming Laptop 15t-dk100 starting at, $599.99
10th Gen Intel Core i5
NVIDIA GeForce GTX1050
HP Pavilion Gaming Laptop 17-cd1023nr starting at, $849.99
10th Gen Intel Core i7
NVIDIA GeForce GTX 1650 Ti

OMEN 15t-dh100 Laptop starting at, $1299.99
10th Gen Intel Core i7
NVIDIA GeForce RTX 2070
OMEN 30L Desktop GT13-0380t starting at, $1649.99
10th Gen Intel Overclocking
NVIDIA GeForce TRX 3080
OMEN by HP 25 MOnitor, $209.99
HP X27i 2K Gaming Monitor, $299.99
OMEN 30L Desktop GT13-0280z starting at, $999.99
AMD Ryzen 5
AMD Radeon RX 5700XT
HP Chromebook x360 14c-ca0000, $429.99
10th Gen Intel Core i3
8GB Memory 64GB eMMC
HP Chromebook x360 14c-ca0000, $429.99
10th Gen Intel Core i3
8GB Memory, 64GB eMMC
HP Chromebook 11a nb0047nr, $179.99
Intel Celeron
SuperSpeed USB Type-C Power
HP Chromebook 14 db0020nr, $199.99
AMD A4 Processor
AMD Radeon R3 Graphics
HP Chromebook x360 14c ca0065nr, $379.99
Intel Pentium Gold
Intel UHD Graphics
HP Chromebook x360 14b ca0010nr, $299.99
Intel Celeron
Chrome OS
HP Chromebook x360 12 ca0010nr, $279.99
Intel Celeron
4GB Memory
64GB Storage
Touch
HP Chromebook 14-db0030nr, $199.99
AMD A4 Processor
4GB Memory 32GB Storage
HP Elitebook 840 G7, $660
HP Elitebook 850 G7, $748.40
HP Elitebook x360 1030G7 starting at, $1558.68
HP Elite Dragonfly, $1485.38
HP Elitebook X360 1040 G7 starting at, $1559.16
HP Elitebook 840 G6, $803.70


Starts 11/27 at 6AM PST (limited qty)

HP EliteBook x360 830 G7, $1271.85
HP Zbook Furry 17 G7, $1371
HP Zbook Firefly 14 G7, $1074.16
HP Zbook Create G7, $1602
HP Zbook Power G7, $526.50


Starts 11/26 8AM PST

HP Z2 G4 Tower, $639.45
Optional Xeon Processor and NVIDIA Quadro RTX 5000 discrete
Optional 2TB SSD with Optane Acceleration
HP Z4 G4 Workstation starting at, $1161.90
ZI G5 Workstation starting at, $584
HP Z2 Small Form Factor G4 Workstation, $627
Z1 G5 Workstation, $529
30 Units per day at this price
Core i5 Processor
8GB Memory
1TB Storage
HP ProDesk 400 G5 Mini starting at, $339.20
HP EliteDesk 800 G5 Mini starting at, $666.50
HP ProDesk 400 G5 Mini, $459
First 50 units per day starting 11/26
Intel i5 Processor
8GB Memory
1TB Hard Drive
HP ProDesk 600 G5 SFF starting at, $541.20
HP ProDesk 400 G6 SFF starting at, $515.66
Printers
HP Tango Printer, $149
HP Envy All in One Printer, $129.99
HP Deskjet 3755 All in One Printer, $89.99
Other Electronics
OMEN 800 Headset, $47.99
OMEN by HP Gaming Backpack, $54.99
OMEN Reactor Mouse, $59.49
OMEN by HP Encoder Keyboard Brown Switch, $69.99
HP Wireless Mouse 220, $12
Microsoft 365 Personal 12 Month, $39.99
HP Renew Backpack, $55.99
HP Bluetooth Travel Mouse, $28.99
HP Travel Adapter 90W, $68.59
Microsoft Office 2019 Home & Student License 1PC/Mac 1 Device, $99.99
HP Wireless Classic V2 Desktop, $19.49
HP 15.6 Duotone Backpack, $21.99
McAfee LiveSafe 1 year service, $24.99
HP 22er 21.5 inch Monitor, $99.99
HP 27er 27 inch Monitor, $149.99
Starts 11/27 and 11/30 Capped to first 100 Units
(sale price $159.99)
HP V24i FHD Monitor, $89.99
HP 32s Monitor, $179.99
HP 23er 23 inch Monitor, $119.99
HP E243p 23.8″ Monitor with Sure View, $189.99
HP E223d 21.5″ Docking MOnitor, $179
HP Mini in one 24″ Monitor, $215
Starts 11/30 9AM PST (first 50 units)
(sale price $239)
HP USB-C Uninversal Dock G5, $140
For first 50 units 11/30 at 9AM PST
(Sale price $160)
HP Thunderbolt Dock 120W G2, $186
For First 50 Units 11/30 9AM PST
(sale price $211)
HP Thunderbolt Dock 230W G2, $262
For First 50 Units 11/30 9AM
(Sale Price $297)