This post may contain affiliate links. Read our disclosure here.
This post is sponsored by Mirum, but all opinions are my own.
Happy first day of fall!
Want to celebrate autumn by turning over and new leaf and trying a new hair color? Or maybe you already have your favorite color that hides the grey and makes you feel 22 (if you do I want to know it cause that's my dream color).
Once you add color to your hair it's important to help keep your color vibrant and healthy. This is your week for everything you need!!
All week you can head to CVS and get an amazing deal on Nexxus Hair Care products including their Salon created Nexxus Color Assure Shampoo and Conditioner. Color Assure helps you keep your new color intact thanks to the science behind each formula. It uses a blend with elastin protein and quinoa to keep your color vibrant for up to 40 washes!
What's the Deal??
When you grab $20 worth of Nexxus Hair Care you'll get a $10 ExtraBuck Reward back. Plus we got huge $5 off coupons in today's newspaper (yes you read that right, $5 off each bottle!!).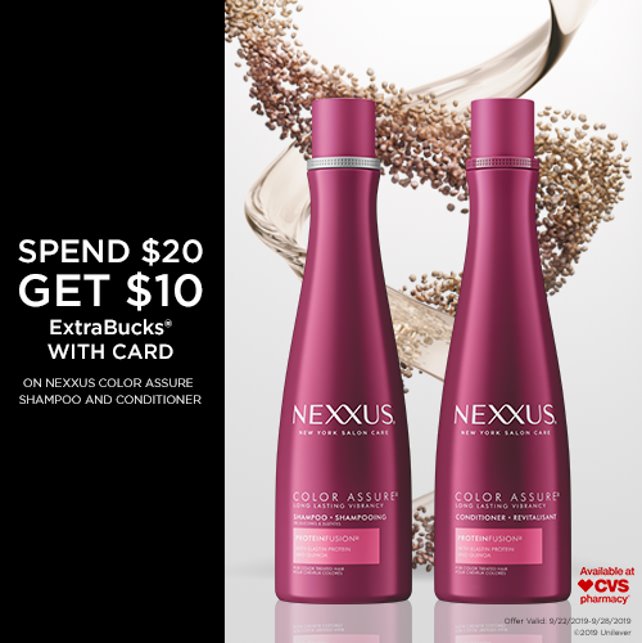 With the coupons and the reward you'll get a sweet stock up deal on all Nexxus products. Make sure to also check your CVS account for other coupons that might pair in.
Add this to your CVS shopping list:
$10 ECB wyb $20 Nexxus Shampoo, Conditioner or Styler,  limit 1
-$5 off Nexxus Product, excl masques and trial, limit 2, RMN 09/22
Here's a few ideas of what to grab:
Buy:
(2) Nexxus Color Assure Shampoo, 13.5 oz, $14.79
Use:
(2) -$5 off Nexxus Product, RMN 09/22
Total Due: $19.58
Get Back: $10 ExtraBuck
makes it $4.79 each!
Buy:
(1) Nexxus Color Assure Conditioner, 13.5 oz, $20.99
Use:
(1) -$5 off Nexxus Product, RMN 09/22
Total Due: $15.99
Get Back: $10 ExtraBuck
makes it $5.99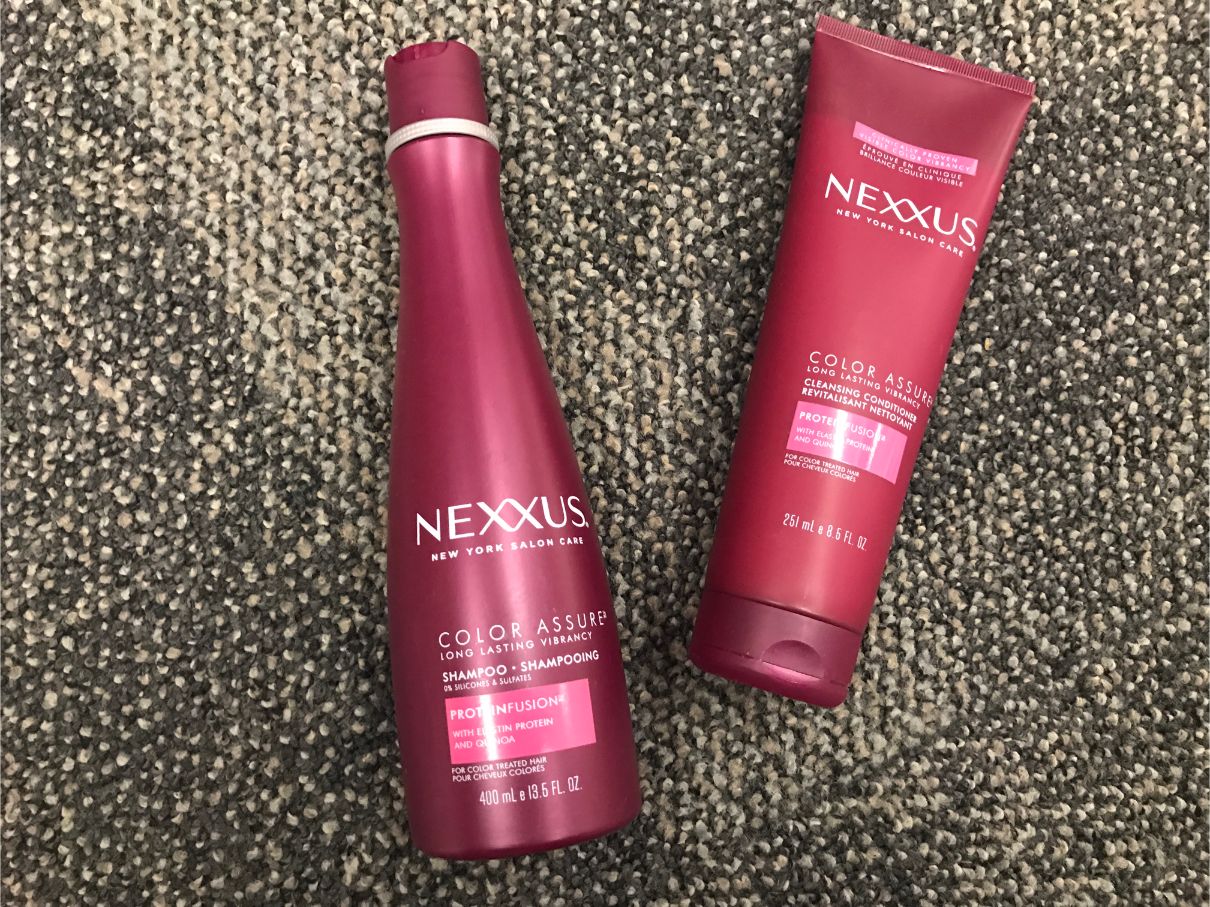 Note: You will only get one reward for the week so grab the deal you want.
A few other tips to help maintain your color:
1. Wash in lukewarm water. Hot water will decrease how long your color lasts, so this is the easiest change to make.
2. Don't wash your hair for a few days after coloring it.
3. Try washing your hair every other day or even 2-3 times a week, the more you wash it the faster your color will fade. Remember Color Assure holds your color for 40 washes so spread those out a tad!
4. Stay out of the pool or at least wet your hair first before getting in (this should be much easier in the fall and winter).